Report. Retail rundown / Global
All over the shops
Whether you want to prettify yourself in Portland, buy a clutch of books in Helsinki or snag some shoes in Singapore, our selection of retailers has you covered – and if Christmas gifts are on the agenda, head to Berlin fo rcards and ribbons to wrap up.
1
Pilgrim Surf + Supply
Tokyo
Japanese retailer Beams has been selling goods from Brooklyn's Pilgrim Surf + Supply since 2013. Now it has created a new shop for the US brand in Tokyo's Shibuya.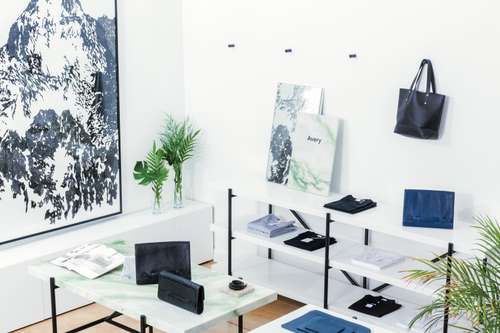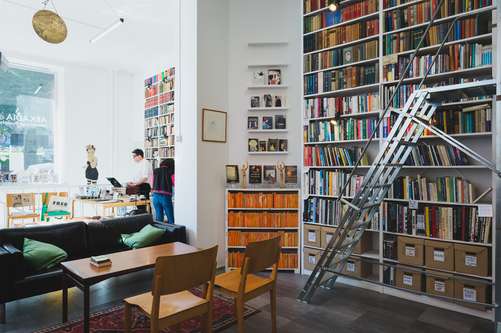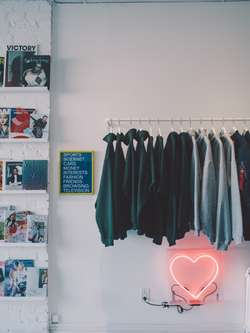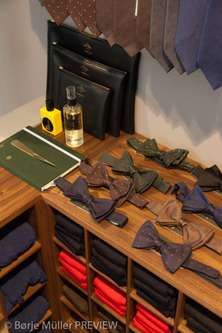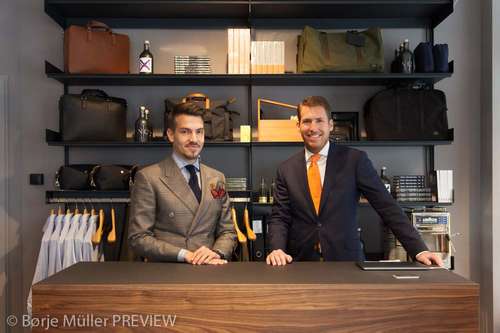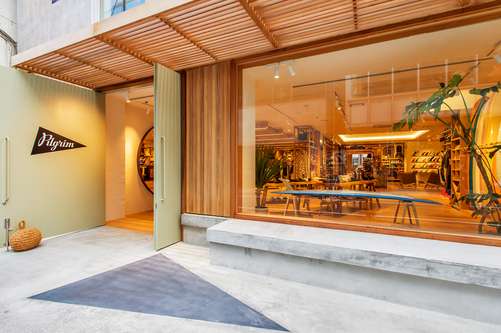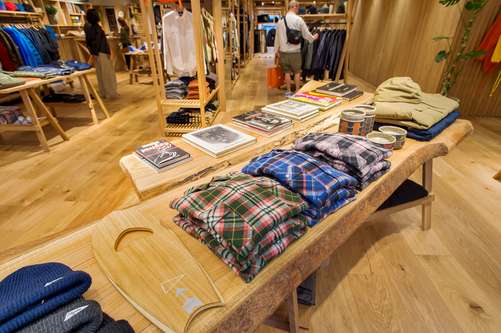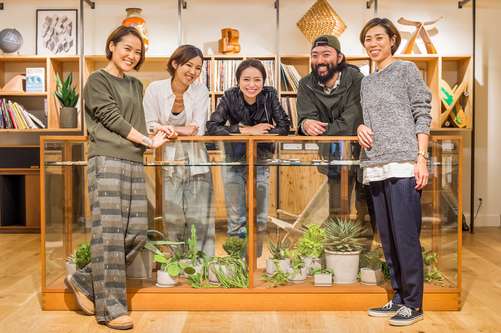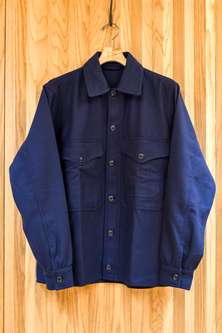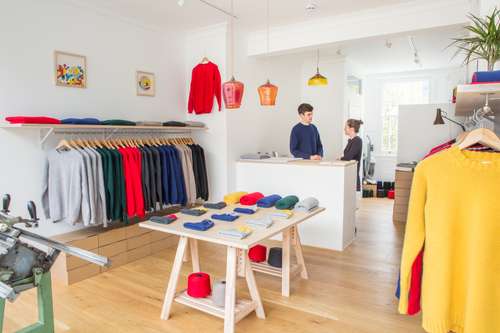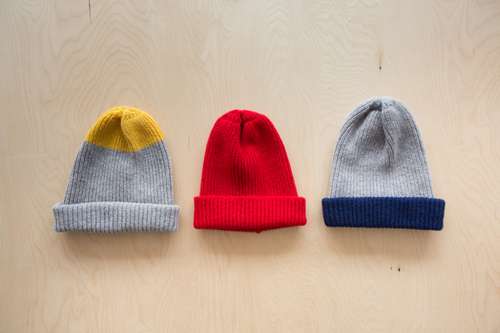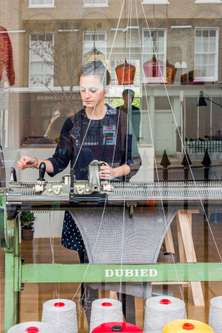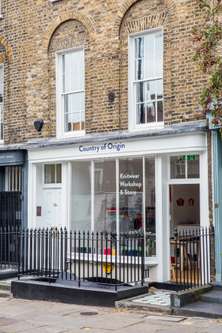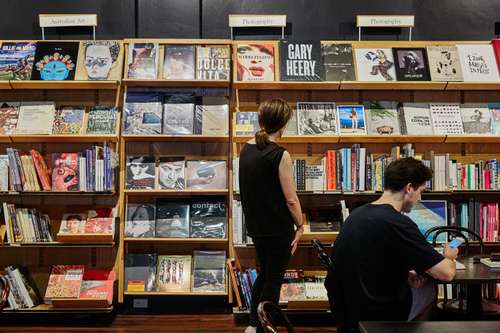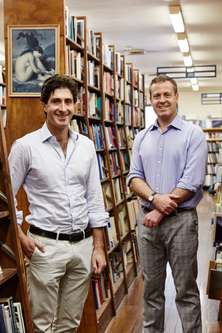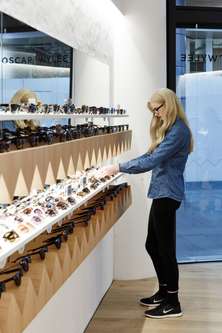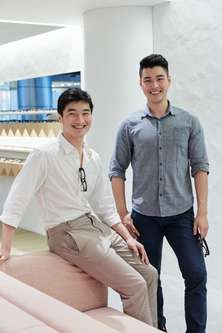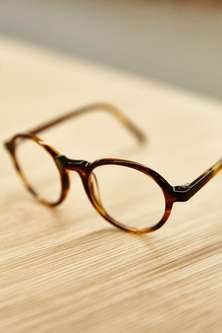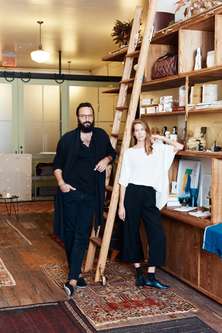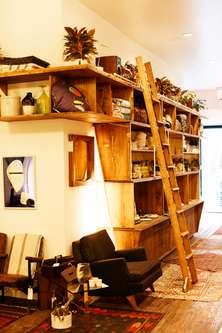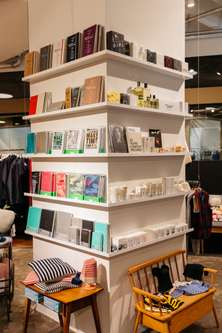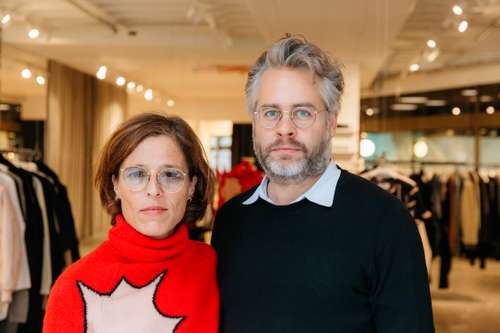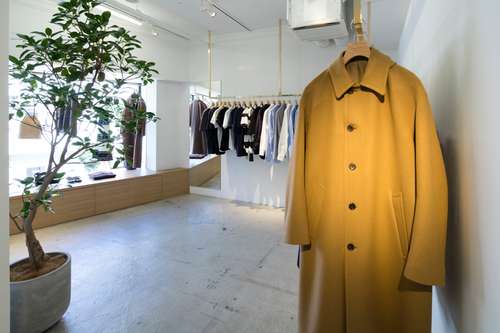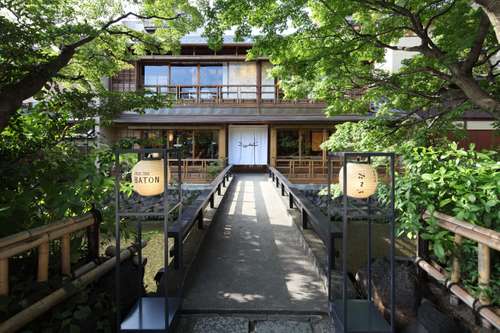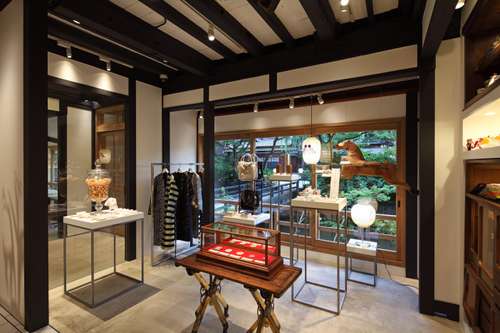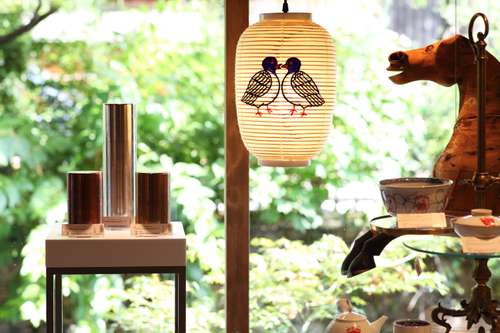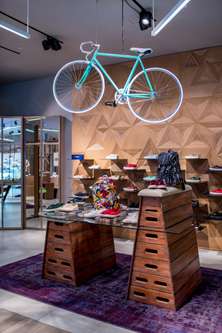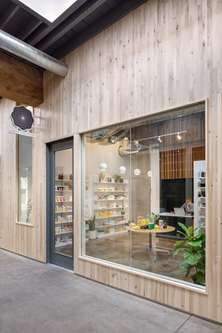 Filling the gap between fashion and outer wear, offerings include a made-in-Japan line for Pilgrim, items from Japanese outdoor specialist Snow Peak and fashion pieces from the likes of Toujours and Ace & Jig. For Tokyo's surf-minded shoppers, there is also a selection of boards and swimming trunks.
pilgrimsurfsupply.jp
Three essential purchases:
Nonnative × Pilgrim Surf + Supply quilted vest
Waterproof jacket in olive from Mountain Research
Kaptain Sunshine flannel shirt for women
"I've always loved fashion, even when I was a girl," says Lucia von Braun, who recently opened her first multibrand womenswear and accessories shop in Munich's bohemian Schwabing-West. "I decided it was time to take that next step and offer designs that aren't available everywhere." A stripped willow tree in the window artfully displays von Braun's top brands, such as Sofie D'Hoore, I'm Isola Marras and Suzusan.
+49 (0)89 3076 2439
Three essential purchases:
Metallic leather clutch by Zilla
Shawl by Suzusan
I'm Isola Marras culottes
3.
Spruce Apothecary
Portland, Oregon
"Spruce was envisioned as an alternative to big-box beauty stores or department-store counters that often deliver more hype and brand marketing than helpful service and product expertise," says owner Craig Olson. He and partner Sean Igo started the shop, which caters to men and women looking for a global mix of skin, hair and bathing products.
Finish your visit at Spruce and head up the street to Canoe, the duo's other shop, for a sharp selection of homeware.
spruceapothecary.com
Three essential purchases:
Kalastyle Swedish Dream sea salt soap
Baxter of California oil-free moisturiser
Spruce Dopp Kit by Chester Wallace
When Bernardo Domínguez opened multibrand shop Avery a year ago he wanted to create "something that didn't exist yet in Mexico City". An art director at design studio Savvy, Domínguez got together with Joseph Harari to set up the boutique just north of Chapultepec Park.
The space is a blank canvas for international and Mexican-made collections ranging from Sunnei's Italian menswear to womenswear from Simple by Trista. A must visit in the Distrito Federal.
Three essential purchases:
Ruiz-Musi's leather weekend bag
Handvaerk's cotton sweatshirt
The Architects Club fragrance by Arquiste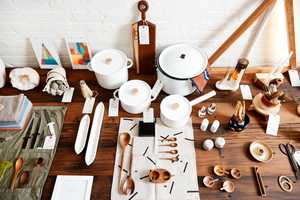 Tucked away in New York's West Village, this inviting shop is the work of husband-and-wife team Caroline and Michael Ventura. "We wanted to create a space that felt like a public living room," says Caroline. "When you go into someone's home, everything should have a purpose and a sense of provenance."
The inventory – including a stepladder from Lostine, vintage barware and Caroline Hurley throws among much else – is a just-so mix of old and new. Thanks to a few homely sofas, a decent shelf of books and a selection of vinyl, the Venturas have hit the mark: once you enter the charming space, you'll want to stay a while.
Three essential purchases
Throw by Haptic Lab
Vintage barware
Table objects by Tadahiro Baba
Founder Masamichi Toyama's first two shops combine handsome interiors and a flair for storytelling with a knack for venerating other people's cast-offs. Toyama opened his third shop in August in a renovated 120-year-old two-storey, wooden townhouse along a river in Kyoto's historic Gion district.
Designed by Wonderwall's Masamichi Katayama, the shop has a selection of clothes, collectables and knick-knacks with personal messages from the previous owners, as well as copper tea canisters and wooden cutlery from all around Kyoto – perfect for a thoughtful purchase. A small ground-floor café serves tea and light meals for shoppers wearied by the breadth of goodies on show.
Three essential purchases:
Nakagawa Mokkougei wooden cutlery
Kohchosai Kosuga bamboo chopsticks and porcelain Kyo-yaki rest
Kaikado copper tea canisters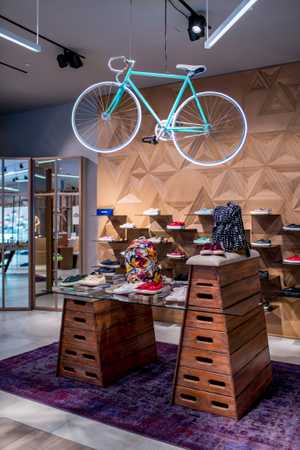 7.
Pedder on Scotts
Singapore
Multibrand shoe retailer Pedder Group is trying on a bigger fit in Singapore. In October the Hong Kong-based company opened Pedder on Scotts in Scotts Square shopping centre. The location boasts seven sections including footwear for athletics, kids and formal occassions.
The space was created by Raymond Chan from Hong Kong's Ply Union and Toronto-based Abraham Chan. As well as carrying the best shoe labels from all over the world, the shop also offers Pedder Red's comfy in-house footwear line.
onpedder.com
Three essential purchases:
Shoes by Valentino
Bag by Want Les Essentiels
Woolly hat from Lock & Co
Tucked away on London's bustling Columbia Road – well, it bustles on Sunday mornings when the famous flower market arrives – stationery haven Choosing Keeping has been supplying artists and people of all walks of life with the finest pens, notebooks and beautiful bric-a-brac since 2012.
Expect jotters from Lettres, Arts Plastiques pencils and hardback diaries from Tsumugi. "I love to find that something special at the back of a shop, the back of a catalogue, the forgotten and unloved supplier – it's about discovery or rediscovery," says the shop's owner, Julia.
choosingkeeping.com
Three essential purchases:
Collectable melamine tray designed by Ettore Sottsass in 1999 and produced in Japan
Danish desk stapler made by Folle since 1946
Four colour ballpoint pens in gold
Bynd Artisan is the premium brand of family-run Singapore stationery firm Grandluxe. Conceived last year by the founder's granddaughter Winnie Chan and her husband James Quan, the fourth shop sprouted steps from Monocle's Singapore outpost this August; so do pop in and say hello if you're in the neighbourhood.
European-sourced paper and leather is transformed into customisable notebooks in Singapore by expert craftsmen, many of whom have been with the company for decades. Customers can choose the leather for their notebooks or pick a limited-edition sketchbook from a smaller capsule collection; Bynd frequently collaborates with designers such as President Design Award-winner Larry Peh. You can also sign up for a workshop to learn more about the craft of bindery and there is a small snack bar selling sweet treats by Singapore pastry chef Ignatius Chan.
byndartisan.com
Three essential purchases:
House-brand leather tote
Bynd Artisan cardholder
Bynd Artisan folio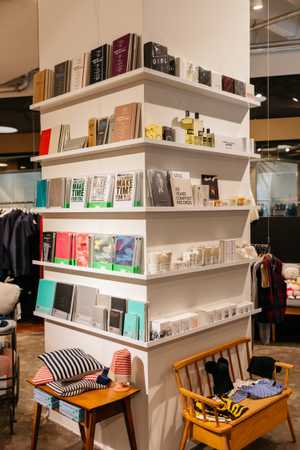 A stone's throw from Munich's central Odeonsplatz and leafy Hofgarten, Schwittenberg is run by Sandra Schwittau and Christopher Romberg.
Having recently moved here, the company has made a name for itself with a discerning selection of men's, women's and children's clothing by the likes of Stephan Schneider and Maison Margiela. Also on offer is a selection of jewellery by Saskia Diez, Dries Van Noten shoes and tidbits such as German Stählmühle schnaps if you're after a warming winter tipple this Christmas.
Three essential purchases:
Knitwear by A Kind of Guise
Orange cedarwood carnation-scented candle by Schwittenberg
Ayzit Bostan bags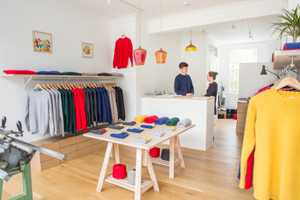 11.
Country of Origin
London
Determined to bring manufacturing back into the shop environment, knitwear designers Alice Liptrot and Benjamin Taylor transported some of the knitting machines they discovered on their travels around Scotland to their outpost in London's Clerkenwell. In doing so they have woven a link between their new home and the Scottish workshop where the brand started producing its bright lambswool pieces last year.
Home to its handmade collection of simple sweaters, hats and scarves, Country of Origin's London outpost also offers made-to-order knits. You can select both the colour and size of your custom creation, which will be made within a few days. Alternatively, come by a bit early and get a sneak peek of them being made in the shop.
countryorigin.co.uk
Three essential purchases:
Madeira sweater with crew neck and subtle double-rib stitching, especially festive in its ruby-red hue
Go matchy-matchy with a Trestle hat, also available in vivid blue and yellow or light grey
A soft handmade scarf completes the perfect wintry trio
Shibuya's Shoto neighbourhood is a long way from Richmond in Virginia but this is the location for the first Tokyo opening of Need Supply Co, the fashion and lifestyle shop that started out in 1996 selling vintage Levi's. The Japanese remix brings together different but like-minded labels such as Comoli by Tokyo designer Keijiro Komori, Shaina Mote and Studio Nicholson from London.
The shop is located above Trattoria Babbo, the latest venture from popular Italian-trained chef Shoichiro Aiba. A second Need Supply Co shop in Kumamoto in Kyushu has swiftly followed the Tokyo opening.
needsupply.jp
Three essential purchases:
Men's overcoat by Comoli
Cashmere women's rollneck from Studio Nicholson
Handwash by Grown Alchemist
Even though the shop's name literally means "nothing", at Hic you will discover handcrafted, practical things ranging from porcelain and tableware to furniture and textiles.
Owner Emel Guntas believes in "simple, organic designs that make people's lives better and easier". In his two-storey space on Luleci Hendek Caddesi you will come across a cornucopia of objects that adheres to that maxim, as well as ready-to-be-remade bespoke items.
hiccrafts.com
Three essential purchases:
Turkish coffee-maker
Porcelain cups
Brass paperweight
14.
Home of the Brave 
Brooklyn
Greenpoint-based Home of the Brave is the second iteration of a retail space by Bethany and Max Vogel. The artist-cum-stylist and graphic designer founded their first shop in 2011 to surround themselves with goods made by the creative minds in their pocket of New York, as well as a few friends from across the US.
Sister to its clothing-and-accessories shop Wolves Within, Home of the Brave is stocked with covetable homeware. In the shop's rotation are pieces of Japanese porcelain, Turkish cotton throws and brass spoons to fit any kitchen.
homeofthebravenyc.com
Three essential purchases:
Dishes by Chicago's Up in the Air Somewhere
Porcelain tumblers
Indigo-dyed Sari cotton quilt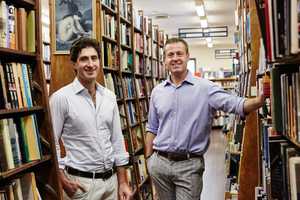 15.
Berkelouw Bookshop
Sydney
More than 200 years have passed since the Berkelouw family made its first foray into the book trade in Rotterdam. Having crossed continents after the Second World War, the family continued the tradition in Sydney by opening a succession of shops specialising in rare books and Aussie publishing.
The Paddington shop – complete with a café and wine bar in which to flick through some of the literature on offer – houses three levels of ceiling-to-floor books, including an impressive catalogue of titles that are particularly hard to find.
berkelouw.com.au
Three essential purchases:
'A Table in the Orchard' by Michelle Crawford
'Secret Garden: Artists Edition' by Johanna Basford
Harry Hartog classic explorer leather satchel
Oscar Wylee has opened its second sleekly outfitted showroom, which is designed by architect Smith & Carmody in Sydney's northern suburb of Chatswood. Owners and brothers Jack and John Teoh keep the manufacturing process for the glasses in-house, overseeing the products from the first stages of design through to their sale.
The range of retro-inspired frames are cut from premium Italian-made acetate, hand assembled and delivered directly to the showroom floor. A must for those of you eyeing up a new look for the year to come.
oscarwylee.com.au
Three essential purchases:
Harper model glasses in striped Chippendale
Garrett model sunglasses in auburn tortoise matte
Brooke model sunglasses in beryl tortoise
Soop Soop is a charming flourish on a rather welcome pattern in retail in Toronto: a shop that began online, that now has a bricks-and-mortar space of its own. "We decided to just go for it," says Christina Pretti, 32, who founded Soop Soop with her boyfriend Jordan Puopolo nearly four years ago.
The shop, which is located along Toronto's vibrant Dundas West strip, first opened its doors in 2014. It sells an eclectic range of men's and womenswear – both in-house lines and international brands including Nattofranco and Dom Sebastian – and a selection of magazines such as Marfa Journal and Novembre.
soopsoop.ca
Three essential purchases:
Sunnei green felt sweater
'Dapper Dan' – biannual arts-and-philosophy magazine for men, published in Greece
Woodlot Candle Original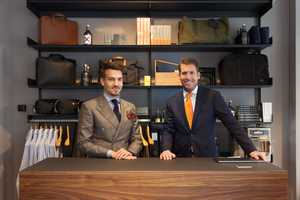 This September Pelikamo launched its second menswear shop, this time in Basel's historic Alstadt, where the city's annual Christmas market takes place. The shop sells both ready-to-wear and made-to-measure garments and accessories.
Located in a turn-of-the-century art nouveau building, it offers its own line of trousers, suits, knitwear, coats and shoes as well as Swiss-made whisky and items designed by Mismo and Simonnot Godard. "Our objective is to support men who dress well," says co-founder Mia Vadasz whose original outpost in Zürich is just as alluring should you find yourself in the vicinity.
pelikamo.com
Three essential purchases:
Pelikamo raincoat, made of English-manufactured, densely woven cotton fabric originally used for RAF pilot immersion suits to keep you dry and warm
Pelikamo pyjamas, fashioned in a small atelier in Naples with the finest cotton
Pelikamo windbreaker, a refined take on a classic Bomber jacket and a contemporary essential for every man's wardrobe
19.
Arkadia International
Helsinki
The best bookshops are about people as much as books and Helsinki's Arkadia is one of them. Launched by Ian Bourgeot in 2008, its collection includes paperbacks and hardbacks on subjects ranging from French philosophy to Finnish culture.
Unlike many second-hand bookshops – fussy and piled high with dusty tomes – Arkadia has space for armchairs and hosts regular talks and events. "We consider the shop as our home," says Ian. Great for a one-off find for a book-loving loved one.
arkadiabookshop.fi
Three essential purchases:
'Viaje de la ilusión primaria' by Julio Roberto Srur, Arkadia Publishers, 2013
'5: Designing Media Ecology' magazine
A long-lost book for yourself
To wrap up? Near Berlin's heritage Hackesche Höfe sits stationary shop RSVP, whose two locations lie on opposite sides of the same street and stock everything from delicate and delightful wrapping paper to stationery. RSVP is perfect for ribbons in all hues and greeting cards from the capital's own letterpress printer Martin Z Schröder. "Most of our products are sourced from small companies or one-person-workshops, designers and artists," says founder Meike Wander.
rsvp-berlin.de
Three essential purchases:
Martin Z Schröder card
Caran d'Ache pen
Ribbons from RSVP's ribbon bar