Report / Budapest
Design for life
The Hungarian capital hasn't had the best PR of late but its buzzing design scene deserves some proper international attention.
It is shipping day and all hands are on deck at Sima-Tex, a knitwear manufacturer in the industrial suburbs of Budapest. A consignment of several hundred cardigans is due to be dispatched to France and every one of the company's 20 or so knitting machines is in action. Their collective rattling sounds like an orchestra of photocopiers.
As the front, back and sleeves of the cardigans emerge from the machines they are taken upstairs where several dozen seamstresses are busy joining them together. Before they are packaged, the cardigans are sent for steaming. Clouds of vapour rise up from the boards on which they are laid flat.
When MONOCLE visits Sima-Tex, the knitwear designers Kele Clothing, part of an emerging generation of Hungarian designers, stop by for a discussion with Sima-Tex's management about the colours, sizes and patterns for their autumn/winter 2016 collection. Kele CEO Aron Balazs and his colleague Ildiko Kele sport their own creations: in his case, a thick navy blue jersey; in hers, a powder-blue knitted dress. Finding the right manufacturing partner has been essential for the success of their business. "Knowing the technicians and being on hand when our knitwear collections are produced helps us ensure everything goes smoothly," says Balazs.
Such local partnerships have not always been easy to come by. In recent decades the textiles sector, once one of the country's most important, has taken a series of hits. Cheap competition from China and elsewhere has been one major factor in its decline. Even before that, a more significant reason was the demise of the Soviet-led common market (Comecon), of which Hungary was a founding member. Its collapse in 1991 meant that a vast source of demand disappeared and factories such as the once-mighty Goldberger textiles plant ceased to operate. The country's reputation for making clothes has nonetheless survived intact and internationally renowned designers, such as Stella McCartney, still have a large chunk of their collections made in Hungary.
Sinka Es Tarsa, a manufacturer that dyes and transforms cotton yarn into fabric, is one of the lucky survivors from the uncertain early 1990s. "When the Socialist era ended, I was in my mid-thirties," explains Jozsef Sinka, now white-haired and sporting half-moon glasses. "The closure of so many of the big factories allowed me to buy up machinery at advantageous prices and so I managed to grow my business." Today the company produces about 30 to 35 tonnes of cotton fabric each month, 90 per cent of which is bought by domestic producers of baby clothes and uniforms and, increasingly, Budapest's budding fashion designers.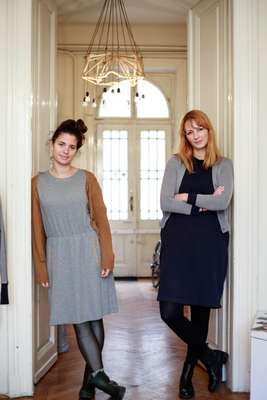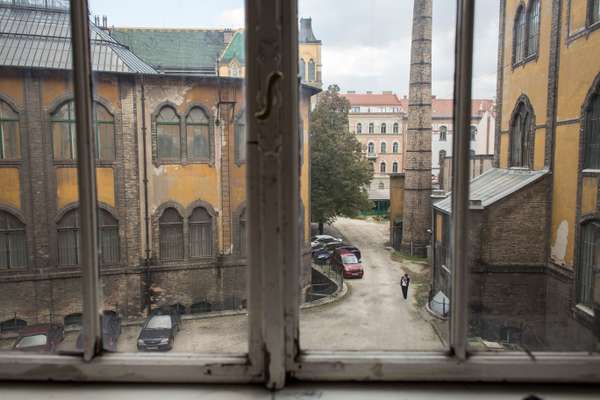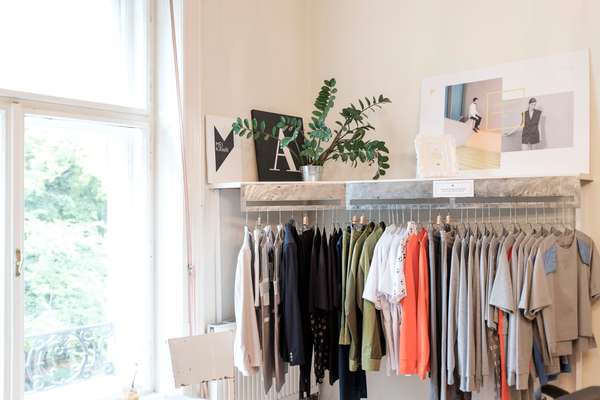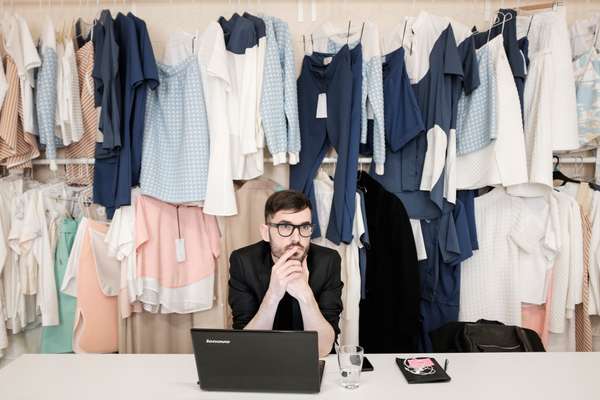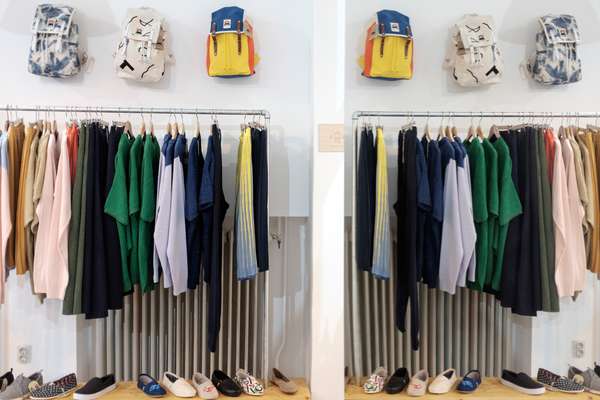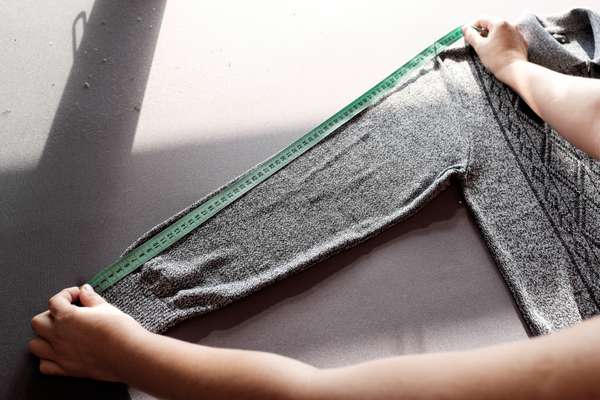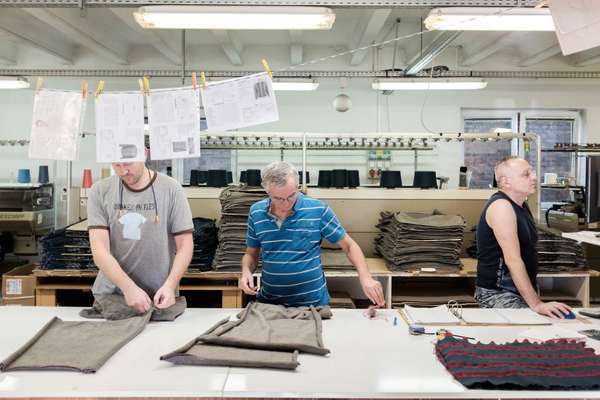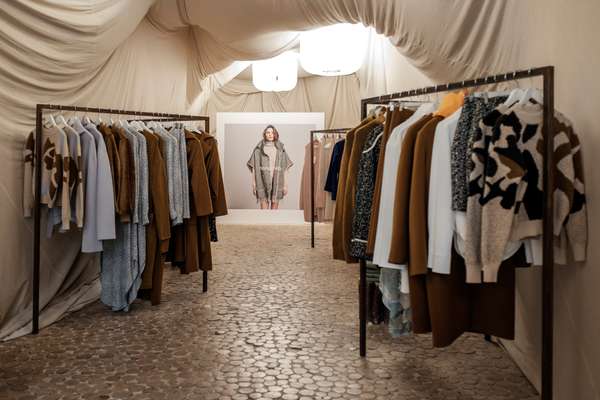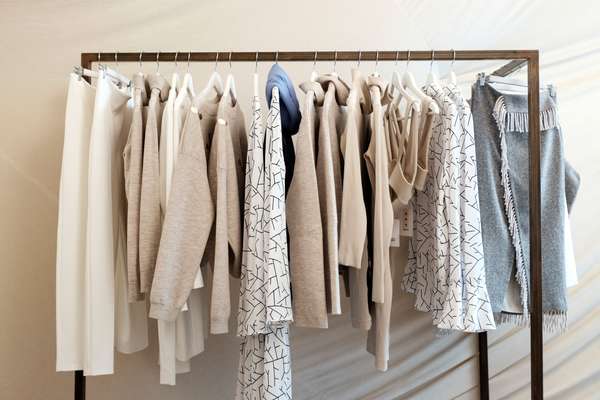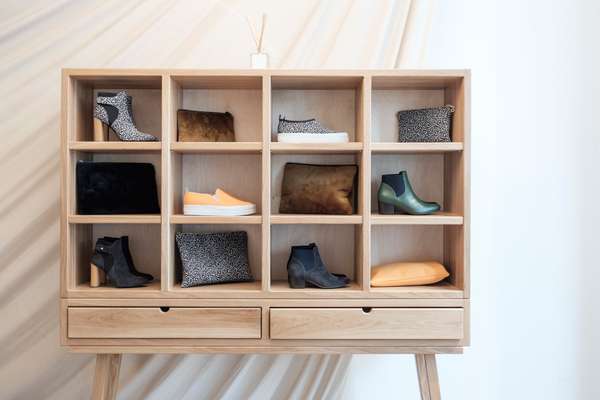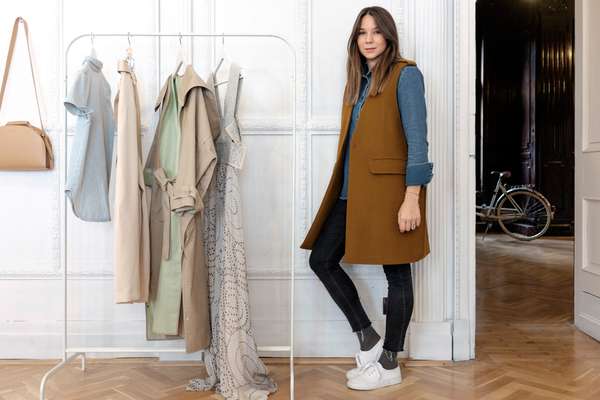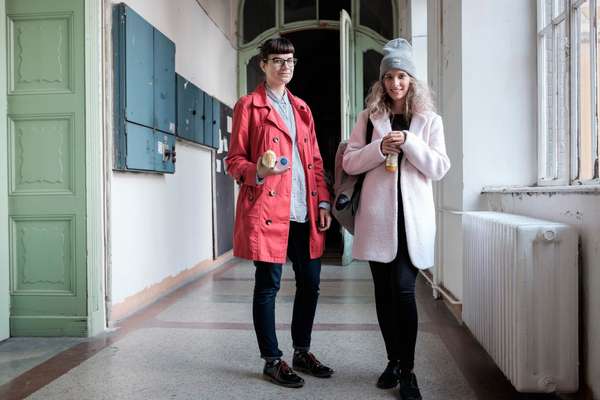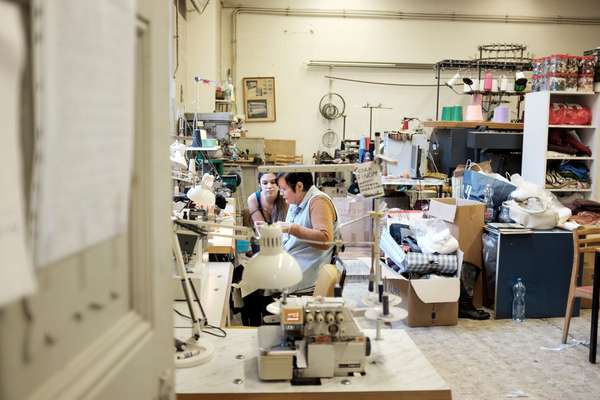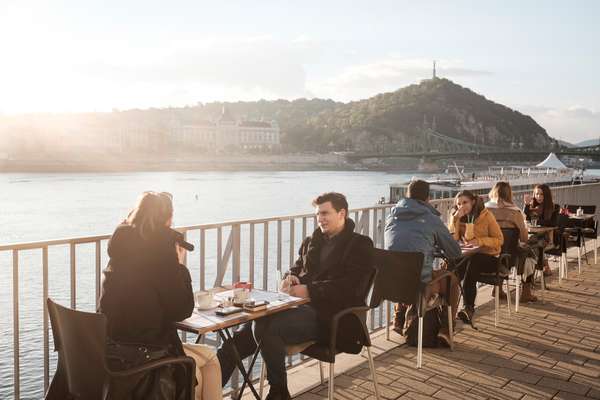 The country's fashion industry is currently buzzing with energy. Designer Sandra Sandor, one of Sinka's clients, is perhaps one of its greatest success stories. Her company, Nanushka, was founded 10 years ago and now sells its collections across the globe: "62 cities, 27 countries but this is home" reads the sign in the window of her flagship store. International sales make up the lion's share of revenue (around 90 per cent), with the US, UK and Benelux markets performing particularly well.
Perching on the edge of the desk in her immaculate office, Sandor tells us that her studies at the London College of Fashion stood her in good stead. "Bringing know-how back to the Hungarian market has been so valuable," she says. "I decided to call the company Nanushka because this was the nickname my father gave me when I was a little girl." Her dog, a grey Bedlington terrier called Gini, struts over and sits at her side as if to offer moral support.
Sandor grins as she answers each question in her perfect, very slightly accented English. She has plenty to smile about. Her success began in 2006, when her first collection caught the attention of US stockists. She is also one of a lucky few Budapest designers to have received the financial backing of a venture capitalist. In 2012, PortfoLion (the investment arm of a Hungarian bank) injected HUF360m (€1.1m) into the company, which has allowed Sandor to bring more talent on board.
Around the corner from Nanushka is another brand that is turning heads. Use/unused has also been up and running for more than 10 years, a milestone it celebrated by opening a new shop. "We are part of the first generation in Hungary to make designer-quality prêt-à-porter," says the company's creative director Andras Toth, as he shows MONOCLE round his atelier in the building next door. "Lots of new players are entering the market but it wasn't like that a decade ago," he says amid the clattering sound of the sewing machines.
Despite the competition, things look good for Toth and his team. He points to a pile of newly made embellished leather cocktail dresses that are being packed into boxes. Toth explains that this is a follow-up order from a Tokyo department store that has sold out. As well as Japan, the collections are selling well in Holland, the Czech Republic and most recently Kuwait.
Toth leads us into a room where a seamstress is carefully stitching together a coral-coloured jumpsuit. One of the nearly finished outfits is being modelled by Eva from the sales team, who gazes into space as the company's head designer makes his final adjustments.
Undeterred by the seemingly bureaucratic business environment and vat at 27 per cent, new designer boutiques are mushrooming across Budapest. Dori Tomcsanyi has just opened her first shop in the trendy District vii and the flow of visitors suggests that she already has a loyal following. Here, too, retail and production coexist; a spacious workshop is visible through an arch behind the cash register. "For some of my designs I draw on the influences of the Socialist era," she says, recalling her 1980s childhood. "In my prints I often reproduce the kinds of patterns you would see during that period, for example the shapes of prefabricated housing."
A number of these Budapest designers have attended the city's state-owned Moholy-Nagy University of Art and Design. Places are particularly hard to come by: there are 300 eager applicants for just 25 slots on the BA textiles course. "Increasingly students from other countries are starting to come here to study," explains Professor Hedvig Marmati, the head of the textile design department. "Budapest is increasingly visible on the European fashion scene." As a result, she says, the government is taking note of this emerging sector and offering more bursaries for young designers.
The government is pumping HUF11bn (€35m) into new facilities for the university. The consequence of this is that, by the autumn of 2016, Professor Marmati and her students will have newly kitted-out workshops. "It is like a dream," she says. "We have waited years for this." This kind of investment seems to be an essential piece of the jigsaw in the take-off of Budapest's burgeoning fashion industry. Several of the city's up-and-coming designers lament the difficulties they have in securing vital venture capital and funding from banks because fashion start-ups are still relatively unknown entities. Sandor and Nanushka are still the exception, rather than the rule.
However, as more Hungarian designers continue to raise the profile of this new sector, the funding issue may slowly be resolved. This, in turn, will be a welcome development for Hungary's remaining textiles companies, which would certainly stand to benefit from the growing international interest in the Made in Hungary label.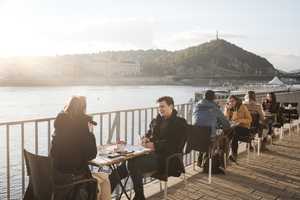 View from our man in Budapest
Hungary's image may have taken a battering over the refugee crisis but the country is still a powerhouse of industry and creativity. Hungarians have a long tradition of innovative thinking, bringing the world a range of inventions from the ballpoint pen to the carburettor.
Budapest is alive with creativity, especially around the inner-city areas of Districts VII and VIII. These quarters, once run-down, are now being revitalised by young entrepreneurs. All this energy is having an effect on the economy, with a 3.5 per cent increase in the first quarter of 2015.
But beyond the buzz, difficulties remain. Hungary is ranked 54th on the World Bank Group's Ease of Doing Business Index of 189 national economies – better than Italy (56th) and Greece (61st) but worse than neighbour Slovakia (37th). Bureaucracy can be slow and difficult. Political connections still count for too much. And corruption remains a problem; six Hungarians, either civil servants or politically connected individuals, are banned from entering the US.
Others say the economy is too dependent on German car manufacturers. A report by the Hungarian European Business Council called for a government strategy to ensure Hungary's competitiveness was sustainable. The report said the economy was over-reliant on the car industry and "decisions of an ad-hoc nature influenced by political interests" were still being taken.
Politicians agree on the need to expand the country's economic base. Mihály Varga, the economy minister, has called for tourism, pharmaceuticals and the food industry to be expanded. Note to Mr Varga: please add the creative industries to your list.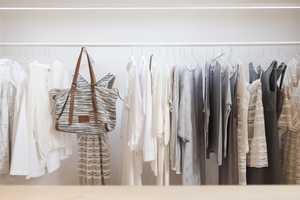 In Hungary, revenue from footwear manufacturing has grown almost 10 per cent in the past year. Reka Vago, whose brand of women's shoes bears her name, has been in business for more than a decade. An injection of venture capital in 2013 enabled her to expand. "Sales revenues have shot up 300 per cent in the past 24 months," she says.
Laszlo Vass has made men's shoes for nearly 40 years. His reputation extends beyond Budapest and his handmade brogues, loafers and boots can be found in department stores from New York to Zürich and Tokyo.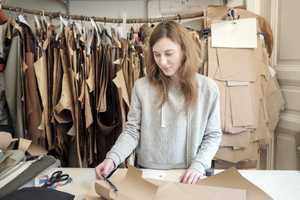 Jobs in the Budapest fashion sector were not easy to come by when designers Emese Kasza and Zsofia Gereby left university. They decided to go it alone and in 2011 launched FlatLab, a hub and co-working space where they design, showcase and sell their collections.
They share the premises with four graphic designers. "It's impossible to motivate yourself when you work alone," says Gereby. "Getting together with others makes you more productive." As well as their own clothing collections, numerous other Hungarian products are on display, including soaps, chinaware, stationery and bags.
flatlab.hu