Briefing / Global
Fashion
Briefing
Warming woollies and good-looking eyewear top our shopping list for a winter wardrobe revamp. Plus, a few words with APC founder Jean Touitou.
Time to shine
Seasonal fare
New shops and products that will provide a glimmer of light in the darker months.
Nine years after launching its pioneering skis, Chamonix-based Black Crows has branched out with a full clothing line. The team hired Swiss designer Camille Kunz to draw up the brand's ski jackets and trousers, which are more than easy on the eye but also stand up to the sternest of cold-weather conditions.
Lightweight but warm, this PrimaLoft padded jacket can be layered underneath skiwear or worn about town after a day on the peaks. It also comes complete with a map of the Mont Blanc massif, which is printed on its lining should you ever lose your bearings.
black-crows.com
---
Sunday Somewhere
Australia
Sydney isn't short of sunshine but this Australian eyewear brand hopped to equally radiant Los Angeles for the inspiration behind its new "Here comes the sun" collection.
Spurred by a love of travel and a relaxed day off, Sunday Somewhere creates sleek designs for optical frames and sunglasses. Contrast is key: expect thick, colourful acetate combined with lithe metal.
sundaysomewhere.com
---
Taking admittedly diverse inspiration from characters such as Echo and the Bunnymen's frontman Ian McCulloch, Katharine Hepburn and David Bowie, former Marc by Marc Jacobs team members Katie Hillier and Luella Bartley's new label employs British tailoring to create elegant womenswear.
There's an eccentric, devil-may-care flourish to the line and its 32 looks include blouses and these high-waisted cords.
hillierbartley.com
---
This Milano bonded-wool coat comes from 1935-established Italian outerwear brand Sealup, which is run by Filippo Chiesa and his sister Cristina. It is a water-resistant, bonded-flannel slim-fit jacket with horn buttons; like all of Sealup's garments, it is made in Italy.
sealup.net
---
Stay snug and dapper with McNair's wool mountain shirts. Woven in northern England, they strike a balance between outdoor-rugged and urban-cool.
mcnairshirts.com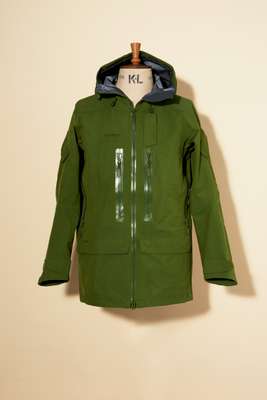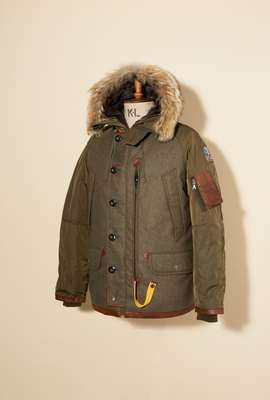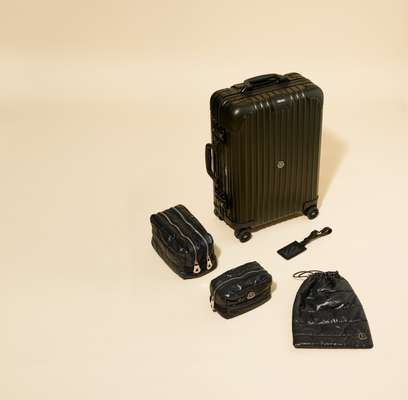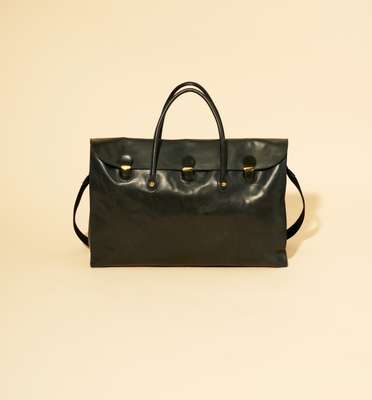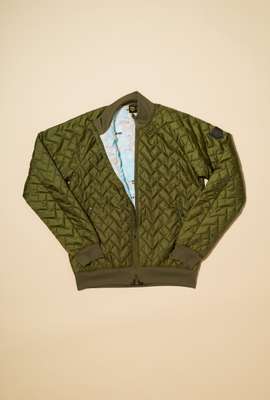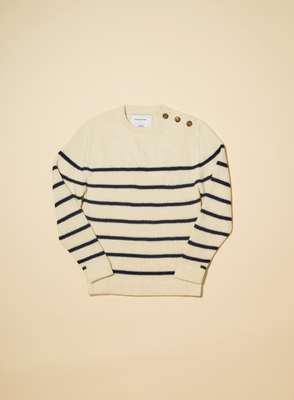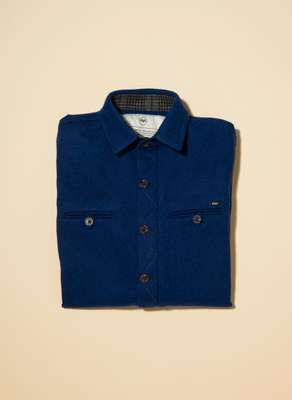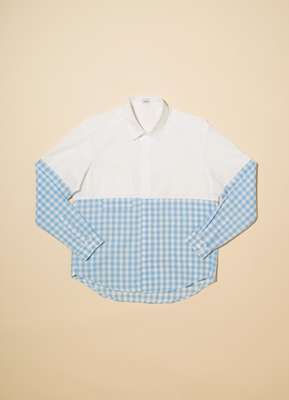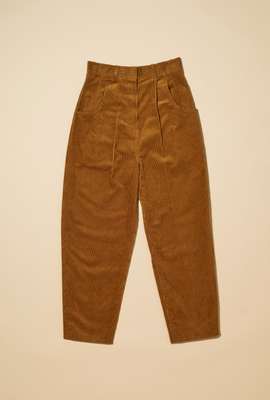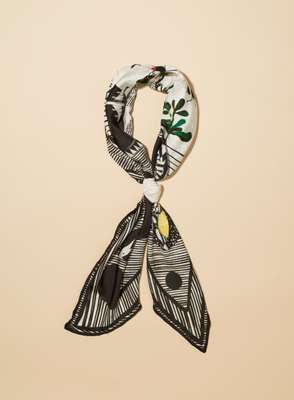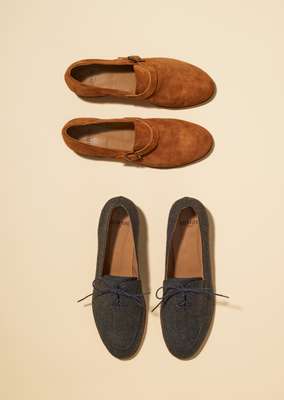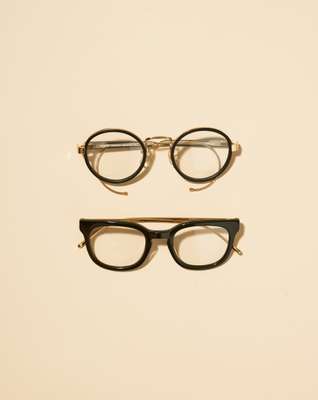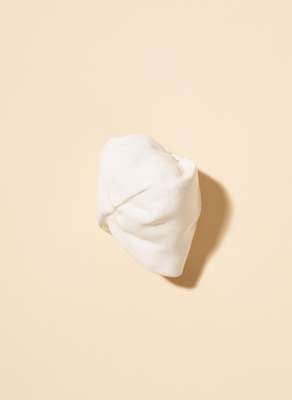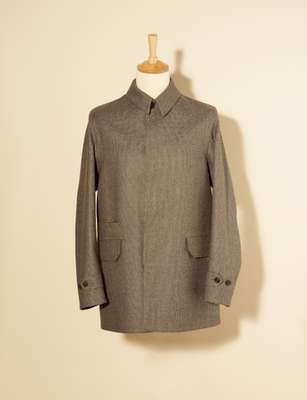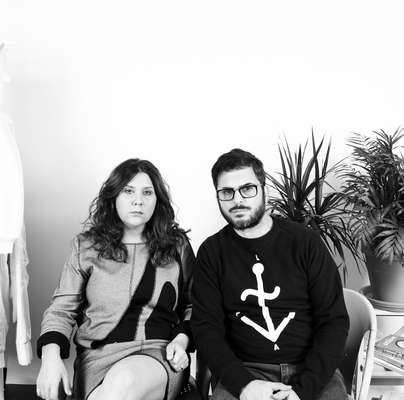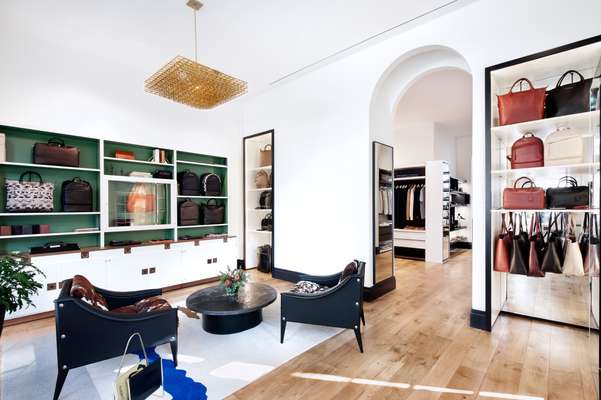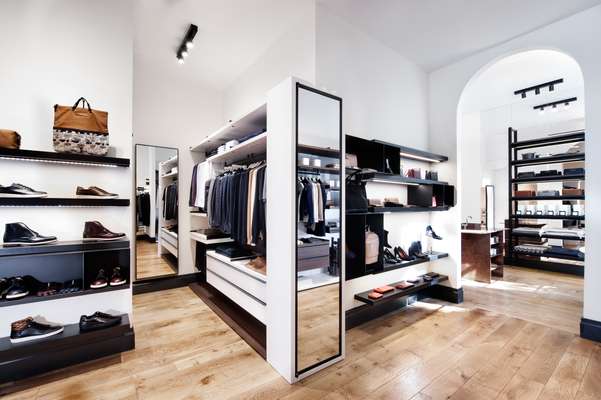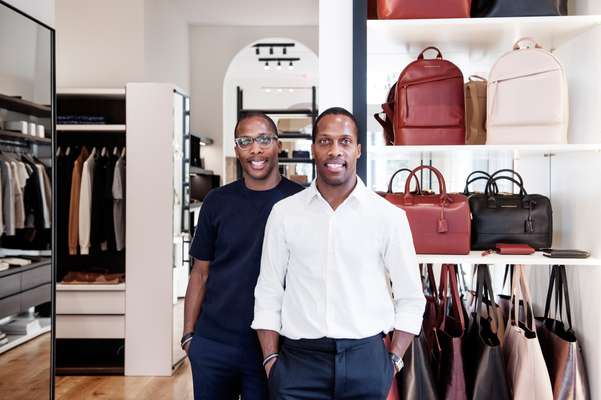 Inoue Brothers' latest collection is inspired by the Danish sailing tradition. This jumper is made of wool from the Andes.
theinouebrothers.net
---
Designer Iracema Trevisan created her scarf label in 2011 after moving to Paris via fashion studies in São Paulo and a stint in electro band CSS. However, her patterns are firmly rooted in the traditions of her native southern Brazil.
Heart Heart Heart's new line dips into the world of dreams for inspiration. This surreal ceramic replica of a knot adds a playful accent to any of her scarfs.
heartheartheart.com
---
French-Italian designers Luisa Orsini and Antonine Peduzzi met by chance at a party in Rome. Since 2010 the friends and co-founders of TL-180 have made functional bags inspired by both art and cinema.
This roomy weekender is made from calf leather sourced in Italy. It is designed in Paris where the pair now resides.
tl-180.com
---
Siblings Dexter and Byron Peart gained a cult following with their pared-down collections at Want Les Essentiels de la Vie. Now, at long last, the brothers have opened the first Want shop in the US. Set amid brownstones in New York's West Village, the space is designed to welcome and entice passing visitors. "We're excited about the feeling and the opportunity to have a slow-paced experience with our guests," says Dexter.
Want's leather goods are displayed on bookshelves faced by a custom Nakashima rug and a set of cowhide lounge chairs. The new knitwear collection hangs in a cupboard alongside Tomorrowland jumpers and Comme des Garçons shirts.
wantlesessentiels.com
---
A straight-cut, Japanese-style collar meets a preppy baby-blue lower half in Côme's shirt. Brother-and-sister duo Clémence and Matthieu Dru founded the brand.
come-editions.fr
---
In one of the German luggage-maker's latest collaborations – which include a fetching army-green Monocle version – Rimowa is pairing up with Moncler for this pair of wheely cabin suitcases.
Inside a resistant black aluminium shell, the down lining ensures a soft landing for your luggage. It also includes some puffy shoe bags and toiletry cases for your convenience.
rimowa.com; moncler.com
---
This jacket is inspired by the veterans of the US Air Force's 210th Rescue Squadron. The fur-trimmed hood is a staple for winter.
parajumpers.it
---
Named after designer Alexia Aubert's grandfather, Solovière offers a carefully considered update on traditional gentlemen's shoes. A one-time assistant of Christian Louboutin, Aubert started her Paris-based label in 2014 and each of the French designs is made in Italy.
The Olivier lace-up slipper is ideal for everyday wear but these Jean Paul calf-suede monk slippers are designed to draw gazes.
soloviere.com
---
The solar-powered Satellite F900 synchronises with GPS satellites for accuracy: inside its slim titanium case is a twin-coil motor.
citizenwatch.com
---
Norrona's Gore-Tex Pro jacket is designed in collaboration with Norway's Special Forces. It features a sturdy shell with a woven lining for durability and comfort.
norrona.com
Q&A
Luisa Azevedo, Jorge Sampaio
CFO, CEO, The Portcorner
Porto, Portugal
What will the online shop offer?
The site sells a selection of fashion and design products sourced from both Portuguese designers and international brands that manufacture in Portugal. We launched in the last week of September with 80 local designers and 15 international brands.
Why start the company?
Since the financial crisis began in 2008, many creative people in Portugal have struggled to find jobs and as a result lots of them have started their own brands. There are some very talented emerging fashion and product designers here now. A number of high-end brands manufacture their products here but we want to shift the focus from made-in-Portugal products to those that are designed here too.
Why in Portugal?
We're coming home: we're both from northern Portugal. After 15 years working in the fashion industry in London we decided it was time for a change.
portcorner.com