Report / New York
Fonts to run with
Olympic branding is a hot topic and graphic designer Lance Wyman's seminal work for the 1968 Mexico Games changed the way we see them. Monocle catches up with him to talk wayfinding and the future of fonts in our cities.
Newark, New Jersey, isn't a glamorous city but it was here in 1937 that one of the US's most influential graphic designers was born. With projects ranging from logos to wayfinding and the design for transport systems, the simplicity and clarity of Wyman's work have become his calling cards. As another Olympic year is upon us with Rio 2016 and with the cyclical logo debates that come with it and future games (Tokyo 2020 being particularly controversial following a plagiarism claim), now is the time to take stock of the creations of a graphic master.
Foremost in Wyman's portfolio is the branding for the Mexico City Olympic Games of 1968. So how did it come about that Wyman, then in his late twenties, was charged with designing the logo, identity, typography, posters, signage, postage stamps and even clothes and merchandise for the Mexican games?
Excited at the thought of this massive graphic-design contract, Wyman got himself a one-way ticket to Mexico City where his first port of call was the Museum of Anthropology. From his meticulous if cluttered Upper West Side home and studio, Wyman recalls his first impressions: "The images that came out of those early cultures were some of the most beautiful things I had ever seen. They took simple geometry to describe nature, mythology, even emotions."
It was this earnest and wholehearted appreciation for a Mexican vernacular that drove the entire Olympic project for Wyman: from the MEXICO 68 font that used a three-lined typeface to the official posters with their radiating concentric lines that evoke pre-Hispanic patterns. Those early cultures are most definitely expressed but Wyman's genius was to make them totally contemporary using all the graphic artistry he could muster.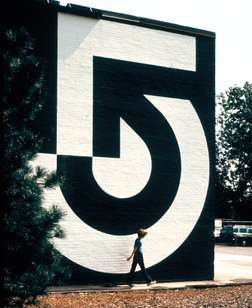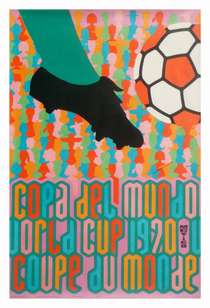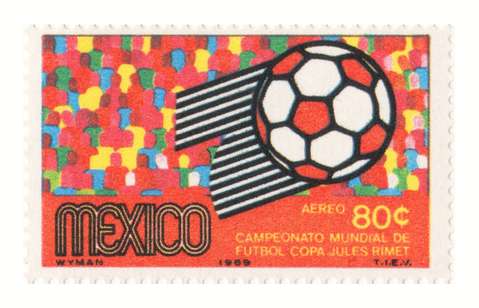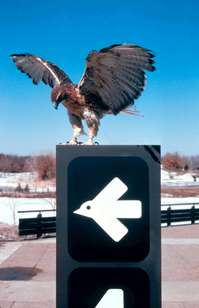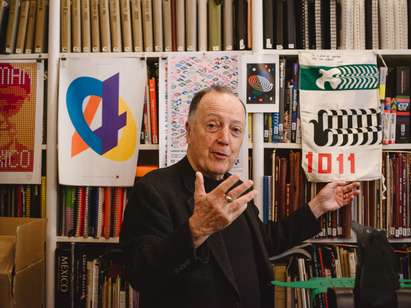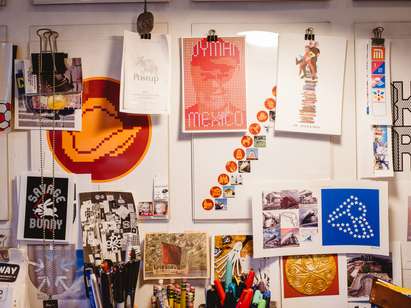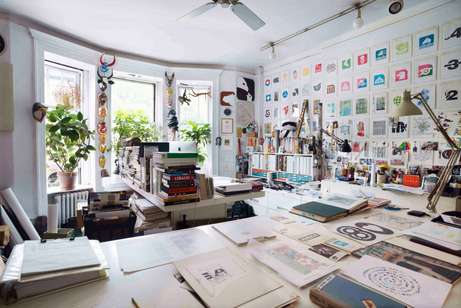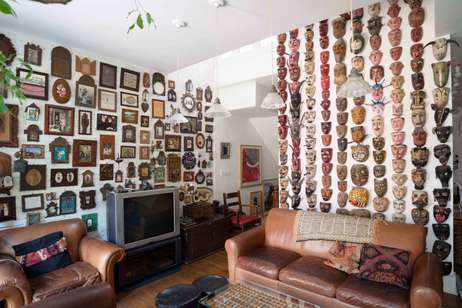 The typeface and the signage have a dynamic quality, a fitting image for a logo representing sport. The icons, badges and signs designed by Wyman and his team are a testament to both Wyman's rigour and a wilful sense of humour. That lovably simple pictorial style would be seen in Wyman's future career whether for the Minnesota Zoo where handsome animal logos abound or for the wayfinding scheme at the National Mall in Washington.
"The whole Olympic programme was led by architect Pedro Ramírez Vázquez," says Wyman. "We had a very effective team. We used to joke and call Vázquez the 'good dictator' but in fact, from the design point of view, he had that discipline and organisational skill of an architect."
And how does Wyman think designing for the Olympics has changed since then? "I believe the Olympics themselves have changed. Mexico was fortunate in being one of the last 'pure Olympics'. I mean the games are not just expressing sports anymore."
In a mark of success of the 1968 designs Wyman's involvement with Mexico continued long after the Olympics. His designs for Mexico City Metro show Wyman's passion for urban clarity. Brash illuminated platform signage, pictorial station logos and easy-to-read maps show Wyman's continual quest for a rational visual approach. To this day his influence and reputation in Mexico cannot be overestimated and 2014 saw Mexico City's Muac (a contemporary-art museum) hold a well-attended retrospective of Wyman's work.
Wyman's design CV is as colourful and vibrant as the menagerie of masks, icons and trinkets that hang on his studio walls. Despite the variety of work there is a common thread that links all the graphic projects. "Wyman always managed to develop a language of communication, usually without written linguistic tools. You can feel his obsession with effective communication throughout," says Adrian Shaughnessy of London's Unit Editions, which has published a hefty monograph of Wyman's designs.
The art of graphic design is surely to communicate in an effortless, even enjoyable, way. But the art of developing an image or brand for a whole city or country throws up many challenges. "I think first of all there has to be an attitude of wanting to do it," says Wyman of his branding projects. And like any one of the hundreds of logos, emblems, signs or icons that he has created, Wyman's strategy is clear.
From Detroit to Monterrey, Wyman has used a very personal and involved manner when branding cities. "All cities are challenging and all have their own nature," he says. The wayfinding scheme for the City of Detroit in 2000 shows Wyman clarifying areas of the city using a visual language that hints at its urban heritage. "There I found a richness in what I had to work with," he says. "And that should be the case in every city."
Appropriating culture and devising a simple design language from it has to be Lance Wyman's legacy. To confirm this, in Mexico he is regarded as an adopted national hero and interest in him is ever present. Having come full circle – as if to reiterate a lifelong obsession with America's southern neighbour – Wyman is now working on a new branding concept for Mexico City. "When I go to Mexico I have a hard time coming back to New York, if I'm honest with you," says the sprightly septuagenarian with visible pride.