Report. Soft Power / Global
Hot trot
Tango's international appeal is stronger than ever but to excel at Argentina's passionate dance, enthusiasts must be in possession of just one thing – the right pair of shoes.
It is unclear who first brought tango to France – sailors during their layovers or the scions of Argentina's rich on tour around Europe – but it was 1908 when it made its first appearance in a theatrical review in Paris. The sensual South American dance – the product of European and African immigrant cultures – had been around for a couple of decades along the River Plate; its popularity spread rapidly throughout Europe.
More than a century later, tango's international reach lives on and the dance remains deeply connected to its roots in Argentina. The chances are high that a tango enthusiast in Jakarta or Winnipeg will have an Argentinian teacher, dance to Argentinian music and wear shoes made in Argentina. Gretaflora, an Argentinian shoe company, came about as a response to this international demand. The company started as an experiment by stage designer Greta Santolalla and textile designer Florencia Méndez Christie. Following a financial and political crisis in 2001 and 2002, Argentina defaulted on its foreign debt and devalued its currency by 30 per cent. The weak peso turned Buenos Aires into a mecca for travellers. A tango dancer who knew the designers tipped them off: foreigners were flocking to Argentina to buy cheap tango shoes. She asked, "Why don't you design dance shoes?"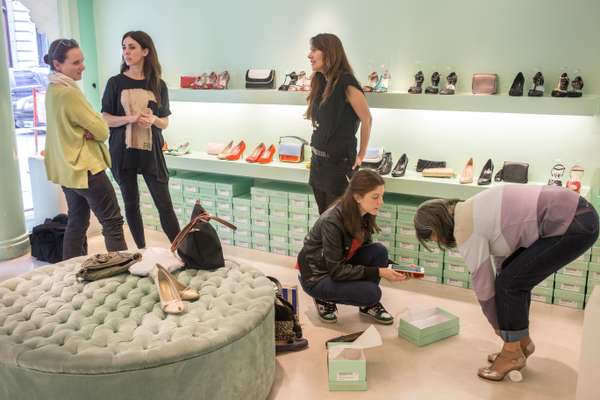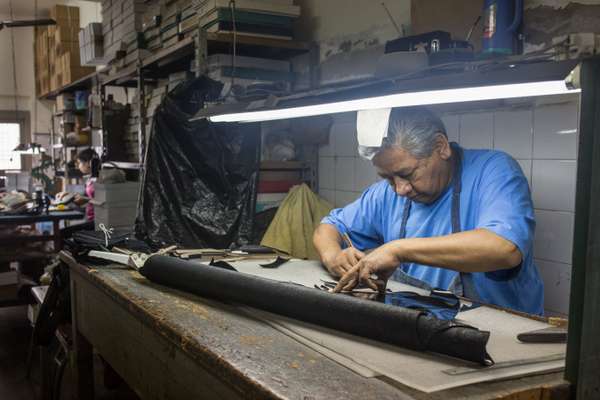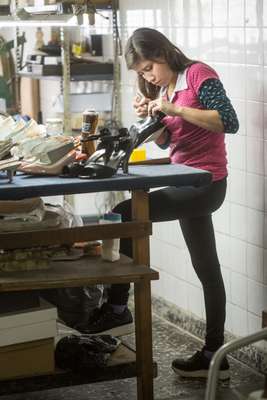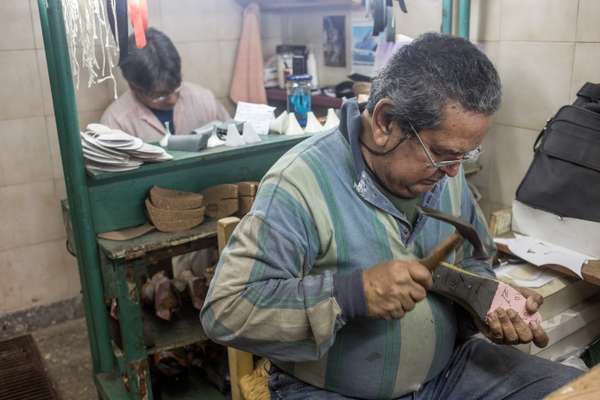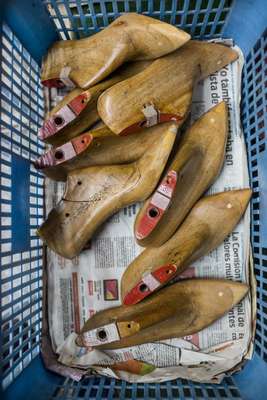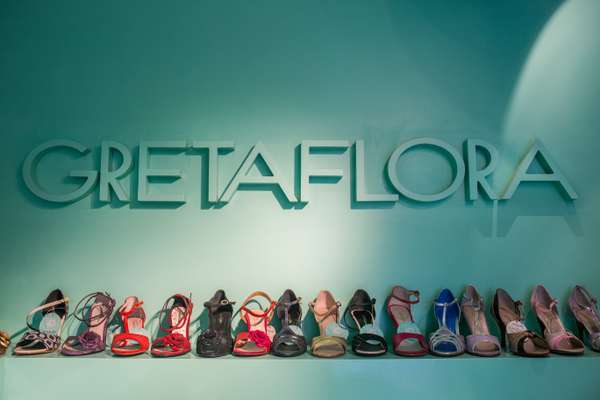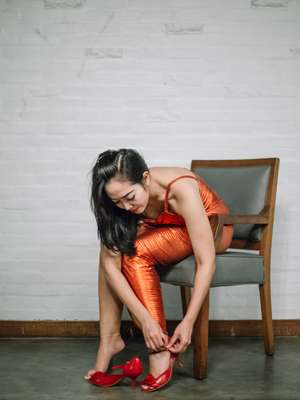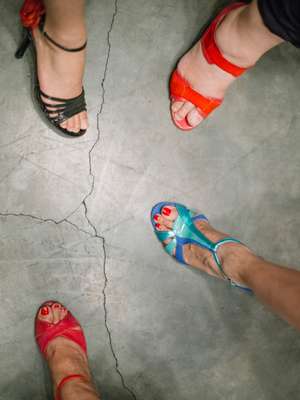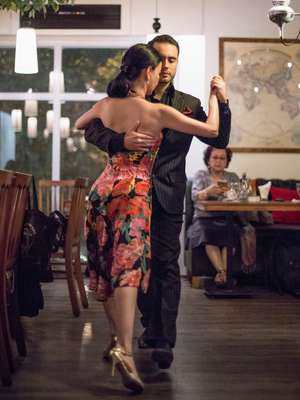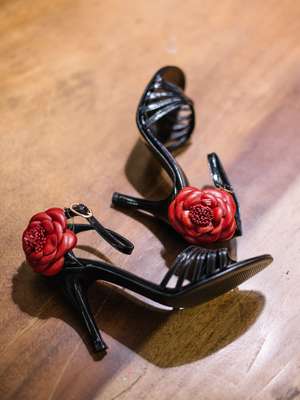 "I said, 'No way'. Tango shoes looked ugly, like orthopaedic shoes," says Méndez Christie. She had designed and produced footwear for several Argentinian brands but knew little about tango. When she first set foot in a milonga (where people gather to dance tango), she realised that it was not exclusive to old people dancing in neighbourhood clubs. "There was a boom among the young. That's what excited me."
Santolalla and Méndez Christie saw a business opportunity and in 2003 they took up the challenge. Méndez Christie sat on the floors of different milongas night after night, taking notes on how people moved, observing how quickly they had to turn and pivot and asking where the weight had to go in each move. The designers got dancers to vet the first prototypes. It took them months to create shoes that were stylish yet balanced and comfortable.
What came out of the process were handmade leather shoes, produced in limited editions. They feature "Louis" heels with dramatic curves and sturdy bases for comfort, appliqué flowers and bright colours. "A dance shoe has to be comfortable first of all," says Santolalla. "But that doesn't mean that style has to be excluded. Our look is very feminine, sexy, classic and modern at the same time."
In 2005, Gretaflora was invited to the International Tango Festival in Buenos Aires and that's when the business really took off. It began exporting to Italy and Germany, then to the US and Japan. Gretaflora's founders say that they take pride in what they export. It's not just the idea of tango but also design and Argentina's famous leather, which they pick carefully for each model. Moreover, as foreign investors shy away from Argentina where inflation rates are as high as 30 per cent, they want to promote Argentinian business as reliable and efficient. "You can make a difference if you show that you are a serious business," says Santolalla. "Clients used to be scared when they had to send money over. They were right, the system is very bureaucratic and returning items, for example, is difficult. We are working to improve that image."
Natasha Puspa Kartika, the owner of Dance Shoes Jakarta, is one of their more recent clients. Puspa Kartika sells the shoes in milongas and online in Indonesia, Singapore and Brunei. "Their product helps boost Argentina's image internationally," she says. "Their styles are very attractive and they paint a picture in people's heads about how pretty the country must be."