Interview / Miami
Idol worship
A contemporary-art world 'rock star', Franklin Sirmans arrives in Miami as the new director of the Pérez Art Museum intent on creating a focal point for the city's creativity. He spoke to Monocle about Art Basel's ongoing importance and the opportunities ahead.
Few people in the art world are as respected and popular as Franklin Sirmans. The 46-year-old has a knack for introducing new audiences to art by fusing it with pop culture, as he did in a 2002 exhibition that focused on hip-hop and contemporary art at the Bronx Museum of the Arts, or during 2014's football World Cup, when he curated an exhibition at the Los Angeles County Museum of Art (LACMA) that examined football's portrayal in art. One museum trustee has even hailed Sirmans as "a rock star in the contemporary-art world".
Sirmans has curated exhibitions on everyone from Basquiat to Noah Purifoy and even managed the task of doing double duty as LACMA's contemporary-art head and curator while serving as artistic director for the 2014 Prospect.3 biennial in New Orleans. Previously, Sirmans worked as a curator at the Menil Collection in Houston and for the past five years at LACMA until the Pérez Art Museum Miami (Pamm) convinced him to make the move out east with his family to become the contemporary-art museum's director.
"Overall the way that we think about museum experiences is becoming a little bit different in the 21st century and we're part of that," he says. MONOCLE spoke to Sirmans a week into his new role about his plans for Pamm, the art landscape in Miami and how Art Basel Miami Beach has transformed the city.
Monocle: What factors made the Pérez Art Museum Miami enticing?
Franklin Sirmans: Miami is a city that is incredibly diverse with a foundation of character that is built in Latin America and the Caribbean; I'm really interested in that space as an area for thinking. Miami is a city that is experiencing tremendous change, growth and opportunity and I think the possibilities for us to consider the ways that the museum can be a part of that evolution of a city and of its people is like no other. Everything is so fresh. There's that sense of opportunity – that sense of being there at a very pivotal moment is really interesting.
M: Is art in Miami a collaborative effort with the other institutions in town?
FS: I can say that as soon as my appointment was made public, I have pretty much spoken to my peers at all of those other institutions. I believe that is a sign of expectation; in terms of what we can do as a group and what we can do for each other and also just in terms of being supportive so yeah, I would say so.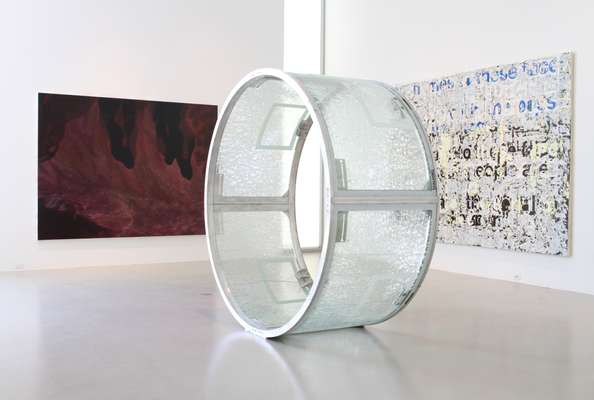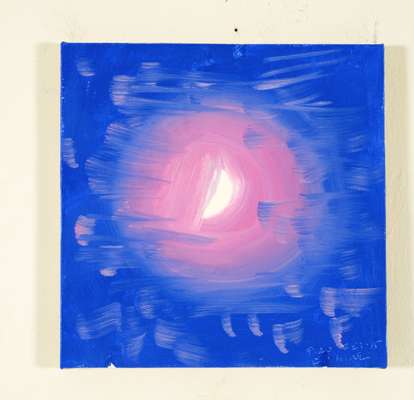 M: What about competition between Miami's art institutions?
FS: To me it feels like such a complementary system. We're modern and contemporary, the Bass has some amazing things that go way back, the ICA is super contemporary and then you have university galleries and Locust Projects, which is a more gritty alternative. You have YoungArts, which is all about an education programme. We each serve a different purpose for people.
M: What are the biggest challenges for the Pérez?
FS: People are still trying to figure out the best way to use this building that Herzog & de Meuron created. Being right on the bay is an environment that is particularly attractive for people to come to, regardless of whether they're interested in the art. The museum of today is an evolving concept so there are exhibitions and there are programmes, education and acquisitions. They're all challenging in different ways and that's kind of what we do.
M: This year marks the 14th Art Basel Miami Beach. How has it changed the city?
FS: That week has helped grow the art scene and has probably spurred on some artists; it's definitely been helpful in terms of making the conversation a part of a bigger international conversation. There are a lot of artists working here, living here. There are galleries, there are museums, so it puts a spotlight on those institutions for a week and I think that conversation continues.
To only be in and out and not speaking from the point of view of having lived here over that time, I think it's still easy to say that it has spurred the conversations around art and the commerce of art. You have these incredible private collections here in Miami that people from all around the world come to see, mostly during that week, and it shines a light on that as well, and gives a sense of some of the art that's being made and collected here in this city. It's also been an economic thing so you really feel that there are a lot more people in the city at that time.
M: What do Miami institutions have to do to stay relevant to the international art community outside of Miami Art Week?
FS: We're here every day outside of that week and our constituency is our surrounding community. What are we doing for the people who live here every day? We're looking at artists from here, we're looking at international artists and we're putting them in conversation together. So if we're doing great exhibitions then it's going to have a certain effect on the people here at a primary level and then be part of the international conversation as well. They go hand in hand.
M: Collectors have been such a large part of Miami's art scene; how do you move it on?
FS: Within the scope of Miami you have a lot of really great art and the museum, unlike other spaces, can present a really different kind of situation for thinking about art. What we do with all those kids that we serve, with our incredible building, is quite different to seeing work in a collection. We want to be that focal point where, sure, you can go see the collectors and get that sense, but then the museum is like a focal point, a centre where people come to talk and to learn, and to have an experience that is a very public experience.
M: You have a fund to collect contemporary African-American art; will you focus more on the Caribbean and Latin America because of Miami's proximity to those places?
FS: Our acquisitions, exhibitions and programme are reflective of where we are in a big way. We have a Doris Salcedo exhibition coming up that's already been in Chicago and New York but will definitely have a really specific character and resonance here in Miami. She is from Colombia and deals with some issues that a lot of people will be familiar with here in a way that they probably weren't as familiar with in Chicago and New York. There are things that we can do and positions that we can talk about that aren't being voiced elsewhere that makes it a unique voice within a big conversation.
M: What would you like to see for the future of the Pérez Art Museum Miami?
FS: I want to see the support of all of Miami, from young people to older people, and in a selfish way I'd like to see us as that focal point, so when everybody comes here, they feel a sense of home, especially that one week in December [for Art Basel]. They have to come here, they have to see what's happening here as much as they can and that we represent the city as an artistic institution. This is a place where ideas are shared and a place where dialogue is a part of the process that hopefully makes better ways of seeing each other.
---
Art portfolio
Franklin Sirmans CV
Born 1969 in New York
Grew up Harlem, Albany and New Rochelle, NY
Educated BA in art history and English from Wesleyan University
Work experience Sirmans most recently served as the Terri and Michael Smooke department head and curator of contemporary art at the Los Angeles County Museum of Art. Before that he was the curator of modern and contemporary art at the Menil Collection in Houston, Texas. After finishing school Sirmans was both an independent curator and an art writer, serving as the US editor of Flash Art and editor-in-chief of ArtAsiaPacific
Notable exhibitions:
2001 Co-curated One Planet Under a Groove: Hip Hop and Contemporary Art at the Bronx Museum of the Arts
2005 Co-curated Basquiat, which showed at Brooklyn Museum, the Museum of Contemporary Art in Los Angeles and the Museum of Fine Arts in Houston
2009 Curated NeoHooDoo: Art for a Forgotten Faith at the Menil Collection and Moma
2014 Curated Fútbol: The Beautiful Game at LACMA and the Prospect.3 biennial in New Orleans
2015 Curated Noah Purifoy: Junk Dada at LACMA
Art Basel Miami
Beach must-sees
Galleries, projects and "faux-fairs"; the best of Miami's art week.
Locust Projects
3852 North Miami Avenue, 33127
Miami's longest-running experimental visual-arts space, Locust Projects has expanded its hours for Art Basel and commissioned new work by Brooklyn-based artist Martha Friedman. Pore features site-specific sculptures created from 454kg of rubber, inaugurated with a dance performance developed between dancer Silas Riener and the artist. Locust Projects is also exhibiting "Nochebuena" in its Project Room by Cuban-born, Miami-based artist Beatriz Monteavaro and a public-art initiative Art on the Move, curated by Franklin Sirmans and featuring Los Angeles artist Martine Syms.
Spinello Projects
7221 Northwest 2nd Avenue, 33150
During Miami's Art Week, Spinello Projects is inaugurating a vast new space in Miami's up-and-coming Little River neighbourhood with two exhibitions: Full Moon and Littlest Sister. Pulling on themes of transition and letting go, all 10 of Spinello Projects' artists are participating: Farley Aguilar, Kris Knight, Aramis Gutierrez, Sinisa Kukec, Manny Prieres, Santiago Rubino, Naama Tsabar, Typoe, Agustina Woodgate and Antonia Wright. Littlest Sister, a "faux" invitational art fair, features emerging Miami-based curator Sofia Bastidas and 10 of Miami's unrepresented artists.
Gallery Diet
6315 Northwest 2nd Avenue, 33150
Gallery Diet opens Miami's Art Week inaugurating a new gallery space, a four-building compound between the Little Haiti and Little River neighbourhoods. Painter Ann Craven has a solo show on view and there is a group exhibition of outdoor design. Gallery Diet is also supporting projects, artists and designers around Miami including Emmett Moore and Katie Stout at Design Miami.
Rubell Family Collection
95 Northwest 29th Street, 33127
The renowned collection is free and open to the public Wednesday to Sunday during Art Week: its show Contemporary Female Artists includes new commissions by the likes of Sonia Gomes and features more than 70 different artists.
The de la Cruz Collection
23 Northeast 41st Street, 33137
Opened in 2009, the beloved collection from Carlos and Rosa de la Cruz opens Miami Art Week with the exhibition You've Got to Know the Rules… to Break Them. In it the couple has selected artists from their personal collection who have been associated with defining 21st-century practice. The show contextualises new American abstraction with German neo-expressionism, showcasing the influence of German and American artists on one another.
For five days every December, Miami Beach basks in the glow of an international spotlight thanks to Art Basel. The attention over the past 13 years has left an indelible mark. "We look at things in a much broader perspective now – and from an international perspective," says Max Sklar, director of tourism, culture and economic development for the City of Miami Beach. From Herzog & de Meuron's show-stopping Pérez Art Museum or Frank Gehry's New World Centre to artist-designed manhole covers and stylised way-finding signage, Miami has embraced its identity as a burgeoning global city for art and design. As Miami Beach breaks ground to overhaul its convention centre (the home of Art Basel), it will include about $6.5m (€5.8m) worth of public art. "When you go back to the reason why we are now looking at art at this level," Sklar says, "it certainly comes back to Art Basel."
Out of the great brunches hosted during Art Week, the Cisneros Fontanals Art Foundation, Rubell Family Collection and Sagamore Hotel in Miami Beach are all worthy of note. Favourite Miami hangouts include Libertine, The Electric Pickle and Bardot.