Report / Beirut
Silver lining
After the 1915 Armenian genocide, the nation's artisans sought asylum in Lebanon – and there, with nothing but the skills their forefathers had taught them, they created a glistening jewellery industry.
Loutfic Chakardemian leans back in his chair and carefully eases a plain silver ring off his finger. For a high-end jeweller accustomed to diamonds and white gold, it is a surprising choice for a favourite piece. "My son made me this," he says, holding it up and carefully checking it for scratches. "He is five. Of course, he needed a bit of help," he adds, "but he's been coming here since he was two so he should know how jewellery is made by now."
Loutfic is the manager of Lebanon-based fine-jewellery company Yeprem. Founded in 1964 by his father, after whom the outfit is named, it is a sparkling example of the otherwise quiet success of the Lebanese Armenian jewellery community.
Like his own son, Loutfic was in his father's workshop every summer from a young age, learning the ins and outs of a craft that has come to be as closely associated with Armenians the world over as watches are with the Swiss or vodka with Russians. The tradition dates back to the days of Mesopotamia and has spawned influential figures across the world. Take Gagik Gevorkian, for example, founder and president of leading Russian jewellery house Estet; or the Arslanian family, at one time the world's largest rough-diamond traders outside of De Beers.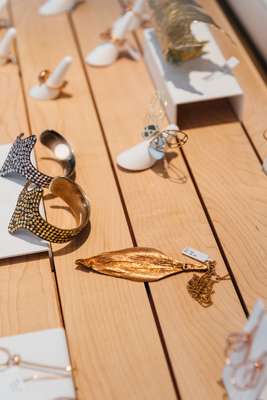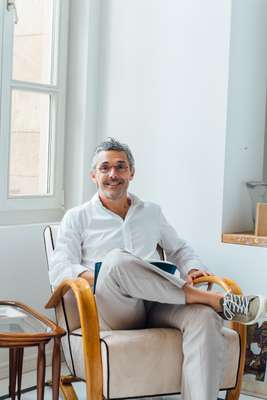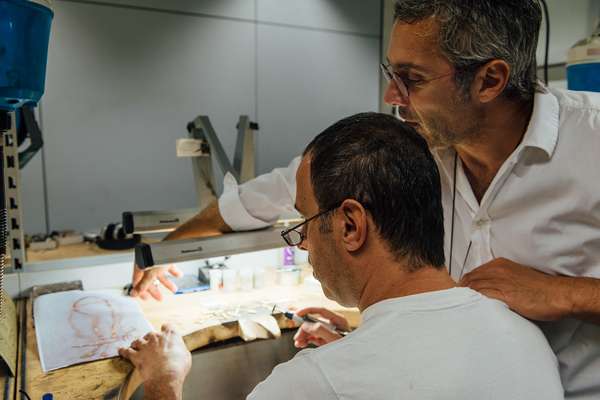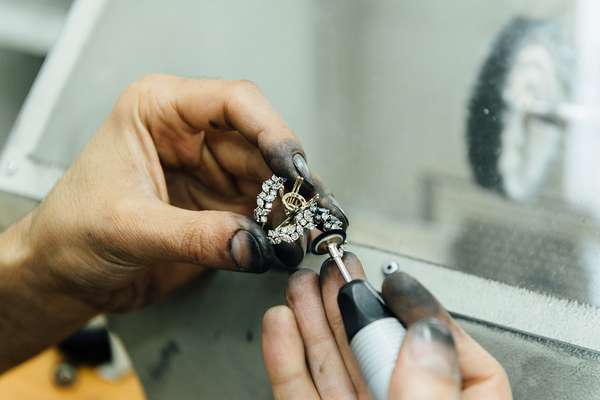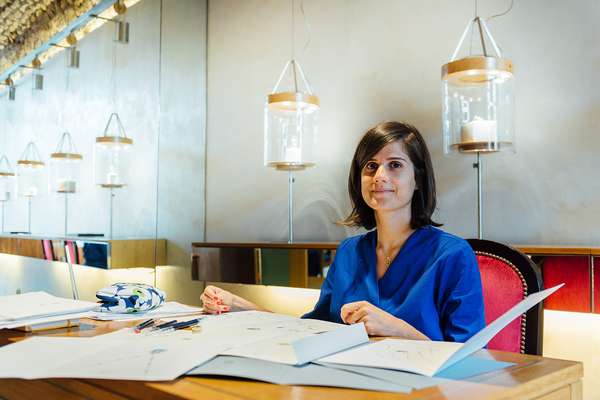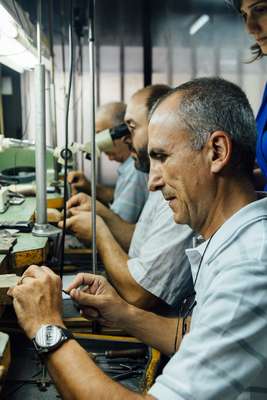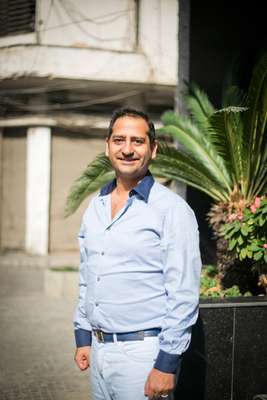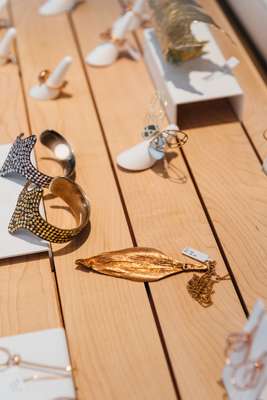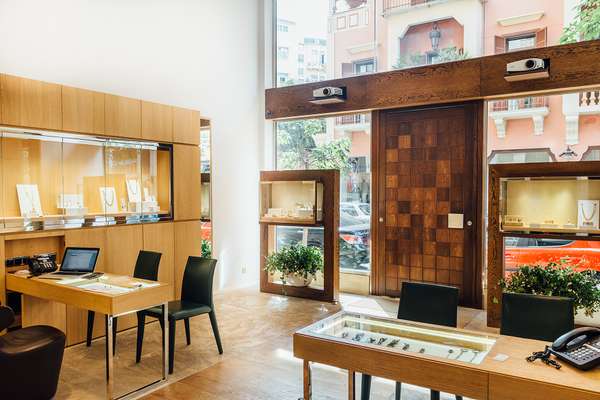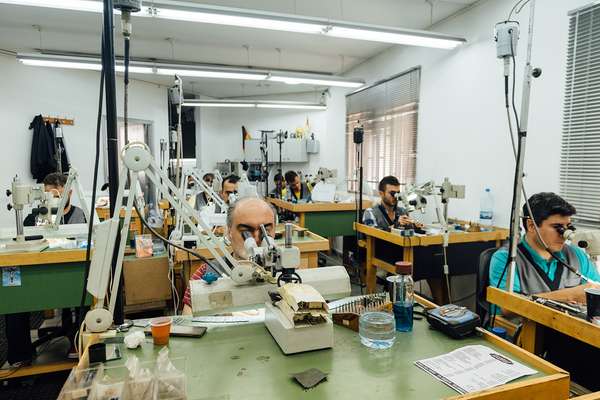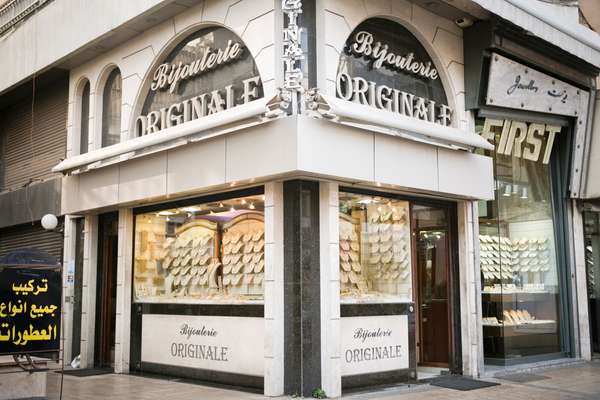 Lebanon's jewellery scene did not fully develop until Armenians fled there following the 1915 genocide, bringing with them their expertise from the beating heart of the Ottoman empire. "When people came from the genocide they had nothing. They only had their skills: carpentry and making jewellery and shoes. So that's the way they started," says Loutfic. "That was their resource." He pauses and briefly touches a bracelet on his wrist with a gold cross and pomegranate fruit, a tribute to the Armenian community. "That's what our grandfathers taught us: to be hard-working and to be survivors."
For Yeprem, the hard work has paid off. In recent years its pieces have been worn by stars including Rihanna and Madonna. Its jewellery is stocked in stores around the world, from Switzerland to the US, with Loutfic's brother John managing the sales. The five floors of the brand's headquarters are also home to its factory, which only makes pieces for Yeprem. It is housed in an unassuming building tucked away down a side street in Bourj Hammoud, a charming yet chaotic and distinctly unglamorous suburb of Beirut.
Yet it is here that much of Lebanon's Armenian community – in total about 4 per cent of the country's population – made their home following the destruction of the civil war. They turned the area into a one-stop destination for anything that requires old-fashioned craftsmanship, including hundreds of jewellery workshops of various sizes.
For Cynthia Raffoul, a French-Lebanese jewellery designer, there was never any question about where she would look for workers when she set up her company in 2008. "Bourj Hammoud has gained its reputation over generations," she says from her small boutique on a busy road connecting the nightlife spots of Gemmayzeh and Mar Mikhael. "From my past in fashion design I knew all of the artisans and craftsmen here in Lebanon. I asked one of them who I should go to and they recommended this one workshop."
The tiny, six-person workshop that produces her jewellery is the antithesis of Yeprem; yet in keeping with the community's reputation, the quality is just as good. "It's my grandfather's business from about the 1920s," manager Viken Hadidian says with a big grin, as his elderly father looks on from across the room. "I still have a piece of his work made by him: it's a brooch, silver and bronze, no stones. He was in Turkey at the time."
Like the Chakardemians, the Hadidians have passed down their knowledge from generation to generation. And although they don't sell to the stars, Hadidian speaks proudly of what his team is able to produce in such a humble space. "All the handwork and artisanal work is done here," he says. "No mass production." But unlike Yeprem, his workshop produces the vast majority of its jewellery – gold rings and intricate necklaces – for other clients, 10 in total, spread out across Lebanon, the Gulf and Europe.
With competition from Turkey and East Asia heating up and the regional turmoil in the Middle East compounding the difficulties, the Beirut-based jewellers are certainly feeling the pressure. Combined with a loss of interest in the younger generation, this has led some to predict the demise of the community's craft heritage. But Hadidian is hopeful: "Whatever you do when making jewellery, you have to do something with Armenians, maybe not everything but at one point you will have to deal with them."
This was the case for fellow French-Lebanese jeweller Selim Mouzannar, who has long relied on Armenian expertise for his work. "They are the energy that has kept the craft of jewellery alive," Mouzannar says of the community. "It is accumulated knowledge that has been refined over the years. This know-how is the heritage of fathers and grandfathers."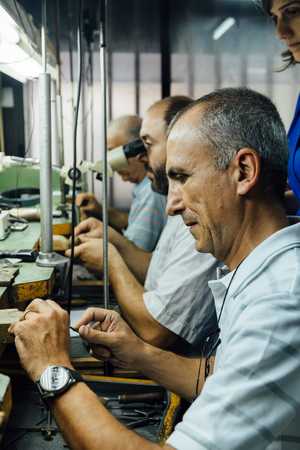 Design A design is drawn up and turned into a 3D model, normally using a 3D printer.
Mould The model is used to make a mould, into which a liquid-metal alloy is poured.
Weld The metal parts of the piece are sanded down and welded together.
Set If stones are being used, they will now be carefully set into the piece.
Polish The final stage involves careful buffing and polishing to ensure a perfect sparkle.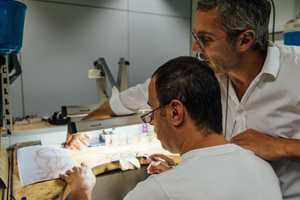 Armenian Jewellers Association
Born in 1998 to connect the vast Armenian diaspora working in the jewellery industry, the AJA has grown from humble beginnings into a body with representatives across the globe.
The AJA promotes Armenia's jewellery heritage. Its president, Gagik Gevorkian, head of Russian jewellers Estet, has led a drive in activity since being elected in 2011, including the launch of a magazine and website, a trade show in Yerevan and the creation of a free economic zone for the industry also in Armenia's capital.