Report. Soft Power / Mexico City
Where there's a grill, there's a way
Armed with homemade smokers and racks of fresh meat, a group of US-style gourmet restaurants is lighting up the food scene in Mexico City with a traditional form of fiery American cuisine.
In a refashioned shipping container behind a broken-glass-studded cement wall in one of Mexico City's most dynamic neighbourhoods, a spicy slab of Americana has appeared. It's lunchtime and crowds of middle-aged professionals and well-dressed twenty-somethings are working their way through ribs, pulled pork and brisket, all of which have been barbecued for hours. As Pedro Ochoa, the energetic 36-year-old co-owner of Porco Rosso, says, "People who come here get a full American dining experience."
Although Mexican culture increasingly permeates the US – and American consumers have developed a taste for tequila, guacamole and freshly made tacos – US cuisine has been slower to make its way down to Mexico City. Many people here still associate the diet of their northern neighbour with the fast-food chains that have sprung up all over the country in the past 20 years. However, in recent months a new group of gourmet slow-smoked barbecue restaurants has opened in Mexico's capital. They are helping to introduce its residents to the rich culinary traditions developed by the people who settled in the hills of places such as North Carolina, Tennessee and Texas.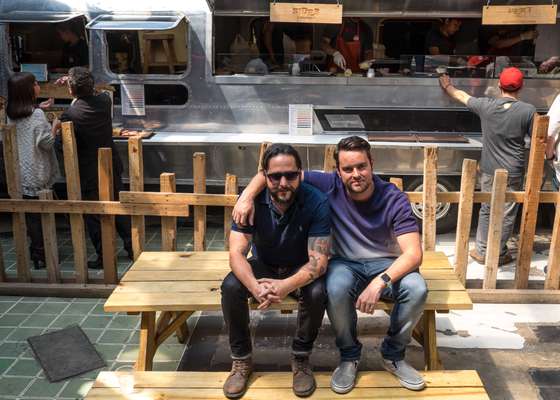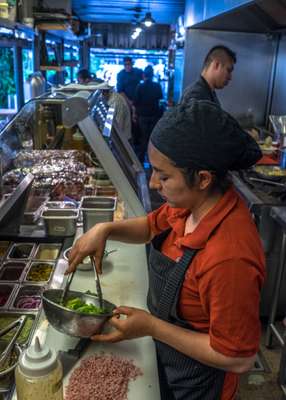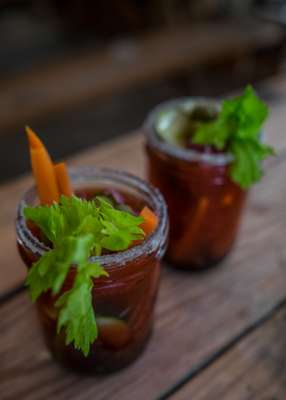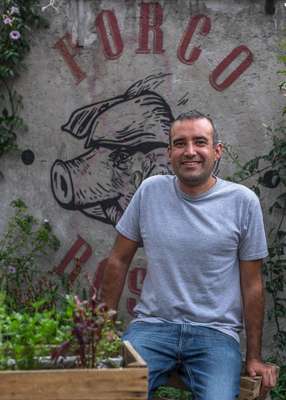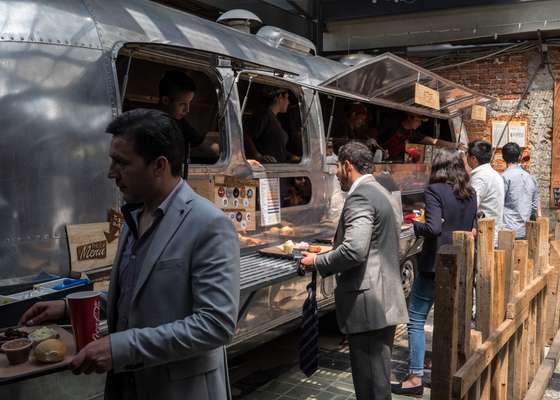 Ochoa, who grew up in Mexico City and learnt about barbecue when he accompanied his wife to New York, says that although many Mexicans have been to the US, few have tasted this type of cooking. "Barbecue is comfort food, slow food," he says. While most people are familiar with barbecued ribs, not everyone has heard of beef brisket and pulled pork.
Porco Rosso's co-owner Bobby Craig, whose father is from Kansas, says, "We are showing new cooking techniques here, truly delicious aspects of American culture that have never really been exported because of how complicated they are."
A few blocks away at Pinche Gringo BBQ, co-owners Dan DeFossey and Roberto Luna see themselves as taking on a role of cultural ambassadors. DeFossey, a New York native who moved to Mexico City six years ago, says, "We are here to offer an authentic American experience. It's about introducing people to new cultures. Mexicans still hold the stereotype that our food is all burgers and frozen foods but our barbecue is regional, it's authentic. There's a different barbecue culture in Kansas, Alabama, Kentucky and Texas."
Pinche Gringo uses a massive handcrafted smoker made out of two propane tanks that have been welded together. The lower tank contains the burning firewood and the upper smoking chamber is fitted with racks for the meat. Both the ribs and the brisket are smoked for four to six hours. Co-owner Luna, a Mexico City denizen who first discovered the joy of barbecue while touring the southern US, says, "It's weird how you have these countries that are so close but so far apart."
With the lunch crowd starting to arrive en masse, the line from the unpainted antique aluminium trailer where Pinche Gringo's cashiers work starts to stretch out towards the pavement. Pepe Bonilla, a 43-year-old engineer, points at the menu on the wall. "Pulled pork is like carnitas, more or less," he says to his companion, drawing a comparison to a local delicacy. Bonilla, a frequent visitor to the restaurant, adds, "In Mexico people think American food is hamburgers and hot dogs. I've tried barbecue in Texas but it wasn't as good as this."
Although only a few months old, Porco Rosso and Pinche Gringo are usually filled beyond capacity on the weekend. Bonilla is happy to have barbecue in his neighbourhood. "It's improving the perception of comida gringa," he says.