Hospitality schools / Helsinki
At your service: Finnair Flight Academy
Countries are busy investing in their tourism industries but this no longer means simply hotels and restaurants. Meet the next generation of maître d's, waiters and flight attendants who are enrolling in the world's best schools to learn the fine art of flawless hospitality.
"Why do we make small talk?" Chief purser Anneli Malmström is addressing a room of students at the Finnair Flight Academy, just south of Helsinki-Vantaa Airport; they are sitting in replicas of the Business Class seats. In overhead shelves are stacks of folded green-and-white blankets produced by Marimekko.
Today's class is about overcoming "ethnocentrism", which Malmström describes as the belief that "our way is the right way". She gives the example of how a word-for-word translation from Finnish to English might come across as rude to an American or English customer because, for one, there is no word for "please" in Finnish.
Through role-playing, Malmström encourages students to be aware of different cultural characteristics in order to pre-empt the needs of customers. With Finnair now flying to more than 70 destinations, this is more important than ever. For most of the customers and crew English is not their native language; staff must therefore work hard to understand different accents and behavioural clues.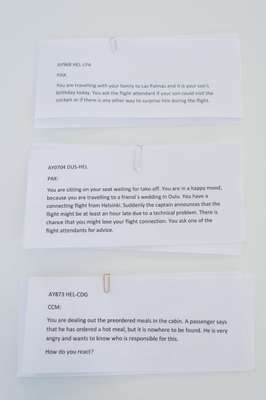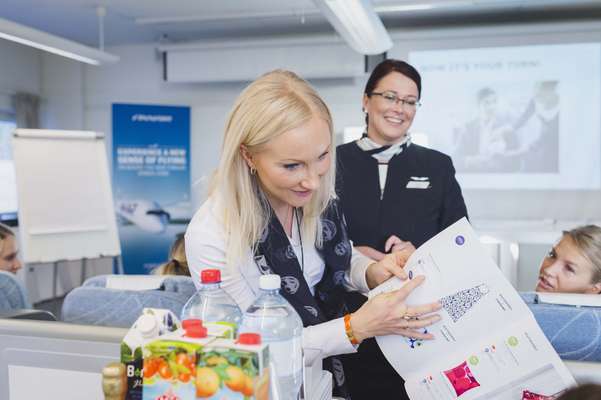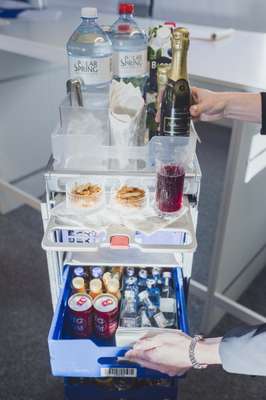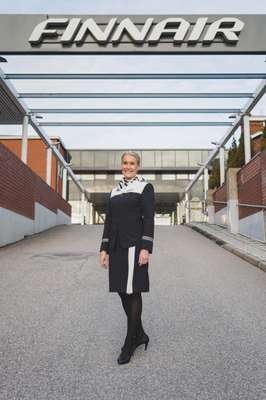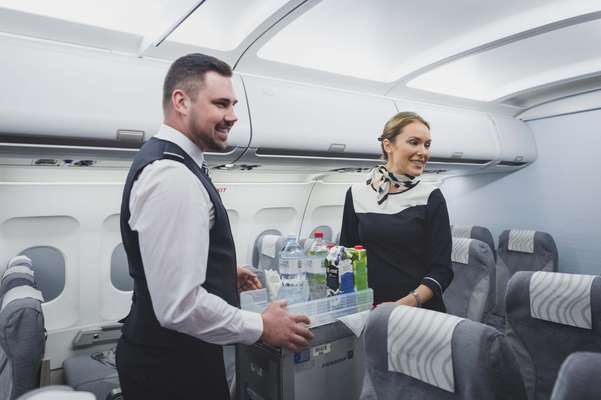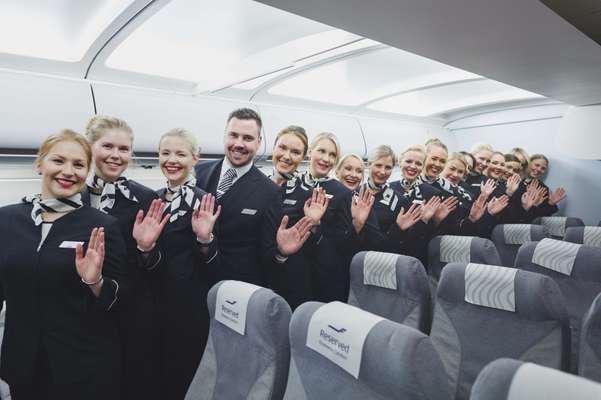 The airline has employees all around the world but when it comes to the crew, all are trained in Vantaa for consistency. There are 38 full-time staff at the academy as well as more than 40 that alternate training with flight duties. Safety is of course the primary concern and the facility is equipped with cabin mock-ups and simulators for evacuation and onboard fires. Because safety procedures are governed by EU regulations and are standardised across many airlines, it is through the softer skills of service and hospitality that Finnair's crew are able to rise above their competitors.
"We want to differentiate ourselves through great service," says Pekka Vauramo, the airline's CEO. "It is something we're passionate about." Finnair is managed by an independent board of directors and company shares are traded on the Helsinki Stock Exchange. But just over 55 per cent of shares are held by the Prime Minister's Office and the company is Finland's national flag carrier.
This is a source of great pride for Finnair; as the company expands internationally, its Nordic origins form a distinctive part of the company's identity. Vauramo describes the approach as "practical above all, with a little bit of luxury here and there". Onboard this translates into championing Finnish design and distinctive Finnish touches, particularly on the Business Class menu where dishes include roast reindeer with cranberry sauce.
But what does this mean for hospitality? "Nordic hospitality is minimalist," says training manager Katja Parviainen. "Everything we do, we do with a minimum of fuss."
Safety and service instructor Suvi Saarela agrees: "We treat customers the same way that we would guests in our own home." While there are clear guidelines on handling certain situations, Finnair encourages its staff to be as natural as possible. "The great thing about Finnair's approach is that I get to be myself," says academy student Anni Ahola.
This relative freedom is echoed in the uniforms, designed in the national colours of blue and white. While dresses are always to the middle of the knee and ponytails may not be longer than 20cm, there is still scope for self-expression. For female cabin crew there are four different uniform options as well as a selection of shoes and accessories. The uniform helps to imbue the crew with a feeling of pride in Finland. "When I first put it on," says Henna Koskinen, a student at the academy, "I knew that I wanted to do this for the rest of my life."
The past decade has been tough for the European aviation industry as the rise of the three big Gulf airlines – Etihad, Emirates and Qatar – has squeezed the market. In order to survive, Finnair has concentrated on long-haul flights to Asia and cut costs by €200m.
Now it seems the storm has been weathered. Air traffic for last October was 933,500 passengers, up from 799,300 for the same month in 2013. The airline has also announced a major recruitment drive. One hundred pilots and 300 cabin attendants are to be hired as part of the creation of about 1,000 jobs by 2020. For CEO Pekka Vauramo, hospitality is the key to success: "We have the same business model and similar transfer traffic targets [to the Gulf carriers]. That's why we need to focus on delivering the unique Nordic experience."