Hospitality survey / Calgary
Come fly with me
The friendly faced White Hat Volunteers at Canada's Calgary International Airport help holiday makers, businessfolk and refugees alike travel from A to B.
The sun rises over the western Canadian prairie, bathing the snowy mountains beyond Calgary International Airport in pink and yellow light. Inside, Vivian Crandall, a grandmotherly oil-company retiree who wears her curls under a conspicuous white cowboy hat, traverses the arrivals hall. She is on the lookout for anything that has changed since her shift last week: a corridor altered by construction, a relocated airline counter, any information that might prove useful when it comes to helping flummoxed travellers.
For many, Crandall is the first face they see after arriving in Canada. She is one of the airport's White Hat Volunteers, welcoming visitors and helping them navigate the third-busiest airport in Canada (set to double in size when a new international terminal opens in autumn 2016). On any given day more than 50 volunteers roam the airport in rotating shifts from 05.00 to 22.00, instantly recognisable in their red vests and white hats. "They're the brand and the face of the airport," says Debbie Stahl, the Calgary International's manager of Western Hospitality, which runs the White Hat Volunteer programme. The concept of Western Hospitality is rooted in Calgary's history as a frontier city. "It's a feeling that you're left with; a warm, welcoming feeling."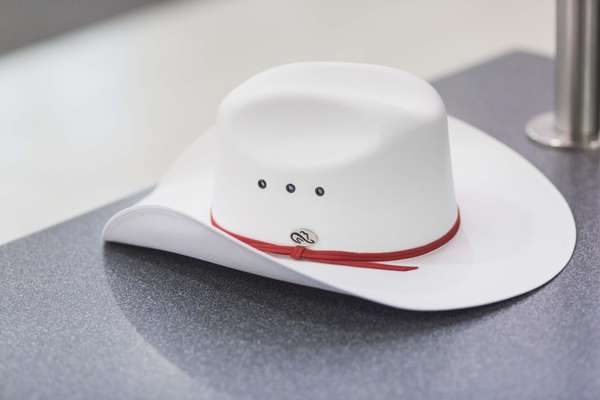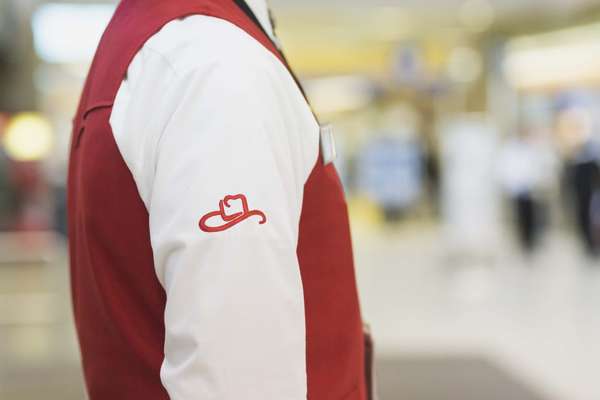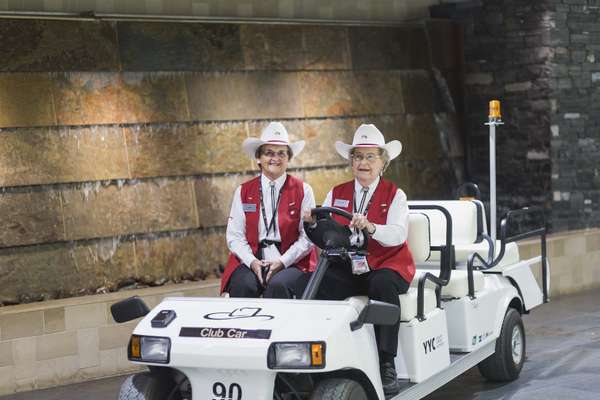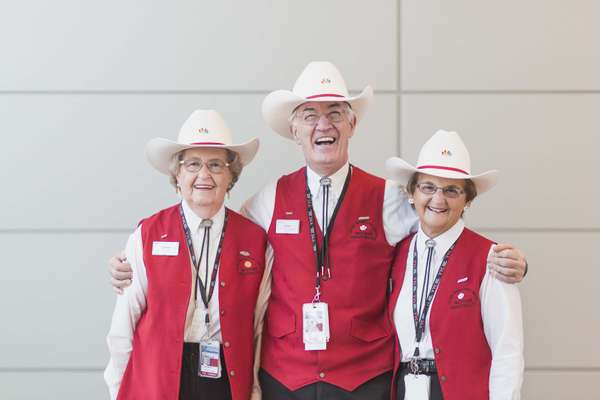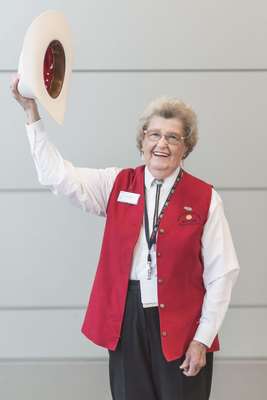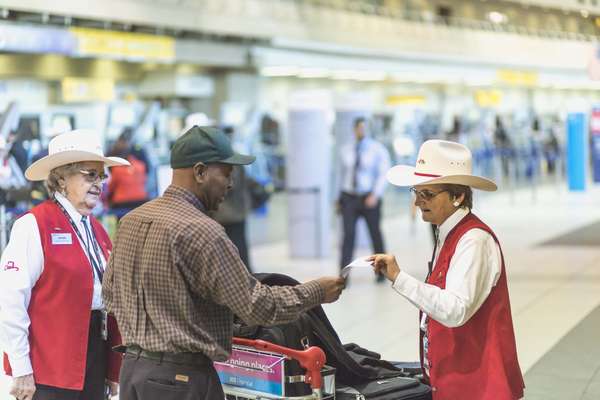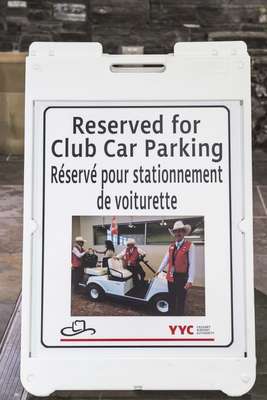 The idea of using volunteer guides was first put forward in 1991 by an airport employee who had enjoyed a memorable experience while frantically transferring flights in Salt Lake City. An exceptionally gracious airline agent got her to the gate on time, putting her at ease. The original 45 White Hat Volunteers sought to emulate that friendliness. "It was a lot of trial and error," recalls Crandall, who has been with the programme since the beginning. The volunteers quickly learned that stressed travellers don't always understand verbal directions. "Where possible, we take the passengers right to their destinations," she says.
Today there are more than 450 volunteers keeping travellers on track. "The next best thing to travelling is helping tourists ease their pain as they're coming through an unknown airport," says Ron McDonald, who's in his third year. The volunteers, mostly retirees, are drawn to the airport's bustle, often a welcome contrast to the quiet of home.
For volunteers who return a lost passport or help somebody make a flight connection, the payoff is immediate. "You just see the relief come over them," says Louise Scott, a retired nurse. "It is rewarding."
The programme has attracted interest from airports in cities such as Sydney, Melbourne and Toronto. "They want to know what our secret is," says Stahl. The key, she tells them, is to build a community. Volunteers often refer to their "airport family" and the airport regularly puts on events for them, including a barbecue during the city's annual Calgary Stampede rodeo in July.
Modern Calgary is conflicted about its longstanding cowboy association but the Western motif serves a practical function for airport passengers. "When they see somebody that stands out in a crowd, they know, 'Hey, there's a friendly face, I can go talk to that person,'" says Stahl. That goes for dignitaries, business travellers and refugees alike.
In-airport services we appreciate
Art 
Airports that feature galleries or museum exhibits, including Heathrow's T5 Gallery in Terminal 5, offer an introduction to the country's art offerings, even if you're only stopping over.
Greenery
After hours of spending time in enclosed spaces, airports that have gardens and greenery – such as Seoul Incheon International Airport – offers a breath of fresh air.
Quiet areas 
From sleep pods to rest and relaxation zones, airports that offer weary travellers space to block out the bustle are always appreciated.