Briefing / Global
Design
Briefing
Furniture-makers, a type foundry and an events space to rent. Plus: our Design editor has some tips for the tradeshows.
Fair warning
Our Design editor takes a tour of the top tradeshows around the globe and shares some tips to help them up their hospitality game. Note: get the baguettes right.
By Josh Fehnert
As tradeshow season ramps up and the Monocle editorial team convenes to vet the fairs to cover for the year ahead, I've been mulling over the hospitality highlights – and shortcomings – of these indispensible gatherings. Frankfurt and Köln may lead the way in capacity and efficiency but does either put hospitality or visitor experience to the fore? How many of us are really enthralled by the prospect of a trip to an airless conference centre rammed with hokey booths, sad sandwiches and weak coffee? Here's how to give the tradeshow a timely revamp.
Select a stellar city
June's Art Basel may have started in earnest in the Swiss capital but its pretty Miami Beach sister fair (December) is an imaginative addition to the roster. Why not always hold your fair somewhere sunny, interesting or easy to fall in love with?
Pick your venue carefully
Stuffy halls are sensible but bitterly boring options. Explore the alternatives. Menswear fashion show Pitti Uomo's berth in the Fortezza da Basso in Florence (you can visit in January and June) is a breathtaking inner-city benchmark.
Find a better way
Better wayfinding would help people enjoy what they're here to see. Simplify the cryptically named spin-off events, offer a legible programme or map and signpost what you've assembled.
Put on a spread
Maison et Objet in Paris (taking place in January and September) is in Europe's culinary heartland but you wouldn't know it from the sharp baguettes and grey coffee. Why not recruit some food-focused up-and-comers to add some spice to the mix?
Be selective
Letting anyone and everyone flog their wares makes for a bloated event. Don't be afraid to gamble on your good taste and pare down your offerings to the honest and interesting.
Be inclusive
Spread the word and get residents excited about the fact that their home is hosting the world's premier design, property, fashion or watch fair. Then tap up the tourism board for support.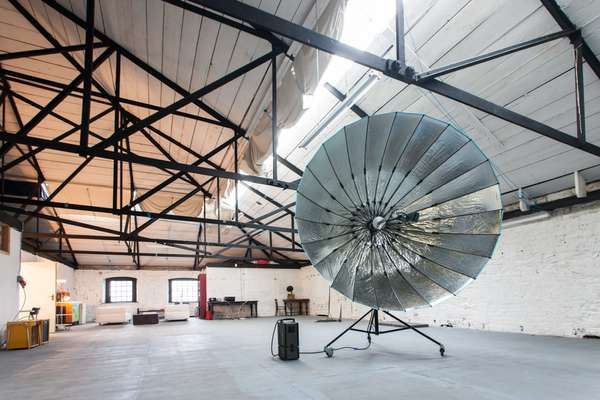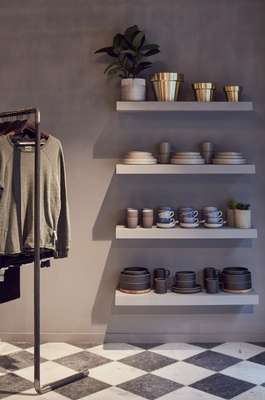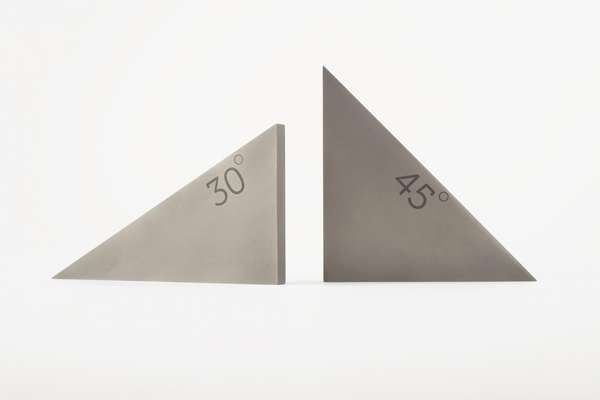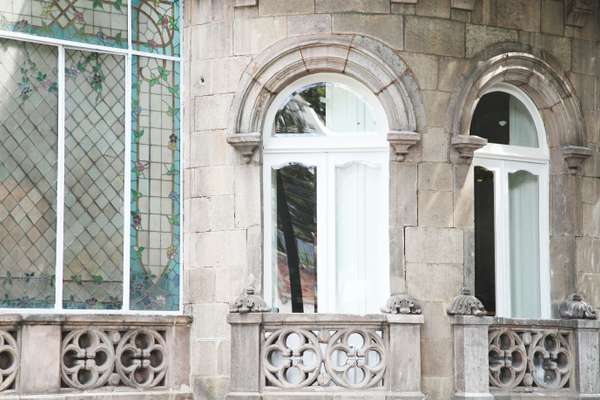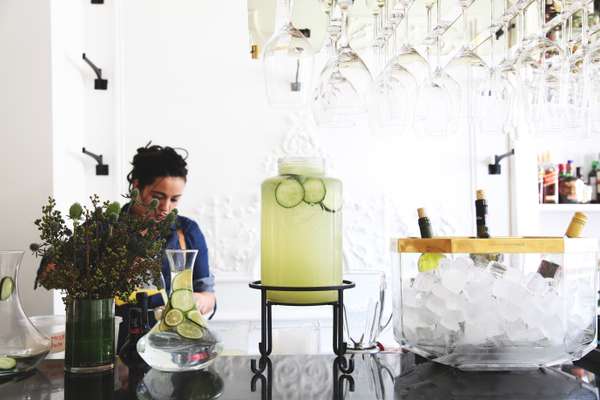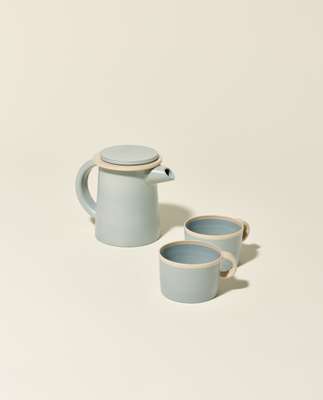 Tradeshows are an indispensible but often tedious part of many of our calendars. However, when properly considered they offer organisers and retailers a captive audience of influential and dare I say, interesting industry insiders. If you want to see what these benchmarks look like in practice, join me for a glass of bubbly at this year's Design Miami come December.
---
Come in handy
Newcastle, UK
[TOOLS FOR EVERYDAY LIFE]
Based in Newcastle and featuring emerging designers from the Northumbria University School of Design, Tools for Everyday Life is a collective working on the premise that any object they create must be useful. This tool-oriented approach also chimes well with the area's manufacturing heritage.
The group's latest project is a series of office tools, including brass and walnut rulers, a blackened-steel letter opener and a titanium square-and-protractor set. Soon to be released is a range of outdoor accessories.
Each product is handmade on commission and all of them are weighty, elemental and covetable in their simplicity. "We want to create functional objects, pieces that have a fundamental task but are beautiful too," says product designer and collective member Will Baugh.
toolsforeverydaylife.com
---
Pot off the press
Berlin
[BON]
"There are so many talented ceramicists out there who are lacking a proper platform where they can present their work," says Simon Renström, co-founder of Berlin-based ceramics retailer Bon. Together with Ekaterina Sadovskaya he has been picking a global spread of wares that range from colourful clay teapots hand-thrown in Nantes to sleek porcelain mugs crafted on the Danish island of Bornholm.
"We want to show that handmade pieces can indeed be flawless; that years of practice and refinement will result in objects that no machine could ever replicate," says Renström.
---
All in one
Mexico City
[BLANCO COLIMA]
Recently opened in Mexico City, Blanco Colima is a design, culture and food hub in the La Roma district. Set in a renovated mansion dating back to the early 1900s, the space houses celebrated Mexican furniture firm Dupuis. Concerts, exhibitions and screenings take place on the upper floor.
---
Better together
Dublin
[SOUTH STUDIOS]
As well as being a space that is available to rent for events and photography shoots, South Studios plays host to the offices of Dublin's most cutting-edge creatives. For inspiration, many of them look to their island's topography and location, which is referenced in everything from fonts to fashion, magazines to furniture.
Designgoat
Product design and furniture.
wearedesigngoat.com
Lightscape
Specialising in projection installations and interactive design.
lightscape.ie
ABGC
Architecture duo that tackles residential and commercial projects.
abgc.ie
---
Well timed
London
[PLAIN ENGLISH]
For its Marylebone showroom's first major overhaul in six years, British cabinet-maker Plain English hasn't rushed things. Started last summer, the redesign orchestrated by co-founder and creative director Katie Fontana has followed the brand's appreciation of slowness. "The real luxury now is time, not money," says Fontana. "It's what people are really missing."
Accented by hanging vintage brass kitchenware, Plain English's signature Georgian-inspired cabinets span the two-floor set-up; upstairs are contemporary examples, downstairs the more traditional pieces. Since the brand's beginnings in 1992, all of Plain English's simple furniture has been made from materials including solid oak and Lebanese cedarwood in the countryside workshop by Fontana's house in Suffolk.
plainenglishdesign.co.uk
---
Asahikawa
[KAMUY COLLECTION]
Wooden-furniture maker Conde House was founded in 1968 in the Hokkaido city of Asahikawa. Since then it has flourished by working with international designers to produce chairs, tables, cabinets and couches.
A recent collaboration with Japan's product-design heavyweight Naoto Fukasawa yielded a graceful Kamuy chair, part of a collection that also includes a table, a stool and a marble-top side table. Conde House's skilled workers carved Hokkaido oak and North American walnut to achieve Fukasawa's slim lines.
condehouse.co.jp
---
"There is an element of contingency, or fate, involved in how we came to this building," says Omer Arbel, creative head of Bocci. "Our aim was to think of each room as a universe of its own, containing one idea shown in an uncompromising way."
For its first European showroom, called Bocci 79, the Canadian brand ended up in an historic Berlin courthouse. The space will also house a porcelain-and-glass atelier, while its atrium is a testing site for the firm's pendant-light installations. This is a showroom where the brand's prototypes and experiments come to life.
bocci.ca
---
Here to stay
London
[MODERN SOCIETY]
Homeware- and fashion-seller The Modern Society has hopped between locations from London to Ibiza for its temporary outposts. When it came to choosing a permanent home, founder Nazifa Movsoumova picked Redchurch Street, a busy cut-through in London's East End.
Movsoumova is responsible for the shop's selection, which includes polished-brass vases by Skultuna, glasses by Serax and porcelain sets by Hasami. Furniture she found and reupholstered is also for sale, as are prints on the walls and the marble-top tables, where customers can sip on coffees served by in-house baristas from Embassy East.
themodernsociety.com
Q&A
Kristyan Sarkis
Co-founder of TPTQ Arabic
The Hague
In the young field of Arabic type design, Dutch type foundry TPTQ Arabic has been making headway by developing retail and custom-made fonts for clients such as Al Jazeera, France 24 and Louvre Abu Dhabi.
What are the biggest challenges with designing Arabic typefaces?
Mainly the lack of standards, resources and studies related to contemporary Arabic. There's also a technical challenge with production but recent technology has made more possible when it comes to Arabic type. Then there's the cultural challenge: how Arabic script and letterforms are perceived as the Arab nations become more westernised.
Do you think the studio can also serve as an educational platform?
I do hope that through the articles and interviews we publish, the books we distribute and the talks I often give, TPTQ will be a resourceful platform where students, young and even established designers working in Arabic type can access information, thought-provoking concepts and conversations.
Where would you like to see your fonts used?
I have a soft spot for editorial design and wayfinding systems. I would be quite happy to see our fonts used in books, magazines and museums.
tptq-arabic