Briefing / Global
Fashion
Briefing
Jumpers, glasses and Japanese jackets.
World View
Designers' fresh perspectives
Highlights from established and emerging brands, from Dutch womenswear to the first Mackintosh outpost in Europe.
---
1.
Scye 3 Loopwheeler
Japan
Combining Scye's English-inspired tailoring and Loopwheeler's expertise in ultrasoft sweatshirts, this collaboration creates a blazer-jumper hybrid that is comfortable and comely. Only the few Tsuri-Amiki slow-rotation knitting machines surviving in Japan are used to knit Loopwheeler's smooth fabric. The team at Scye then adds finishing touches such as buffalo-horn buttons.
scye.co.jp; loopwheeler.co.jp
---
Known and loved for its classic children's knitwear, this 19th-century-born label was taken over by Charlotte de Fayet last year and has been producing her brand of smart womenswear ever since. Designed in Paris and knitted by family-owned manufacturers in France and Italy, Molli's garments combine ingenuity and elegance; this prim short-sleeved wool polo is a prime example.
molli.com/en
---
3.
Southern Field Industries
Japan
"Our products are handmade in a small workshop beside our home in Saitama," says Manabu Okada, who co-founded accessories brand Southern Field Industries with his wife Keiko in 2008. Made from waxed-cotton canvas with vegetable-tanned leather, this tote is available in the UK from YMC. "I love things made from natural materials that can age beautifully," says Okada.
southernfieldindustries.com; youmustcreate.com
---
Tie maestro Drake's capsule boyswear collection is inspired by the bond between father and son, and includes ties and shirts.
drakes.com
---
Three-year-old menswear label 13 Bonaparte's latest collection was born out of a timely moment of inspiration. Founder David Sarfati was struggling to find well-fitted boxers to wear, while also grappling with what to do with cotton piqué and poplin left over from the shirts he makes in his Paris studio. "So the idea came to produce boxer shorts with all the remaining fabrics," says Sarfati.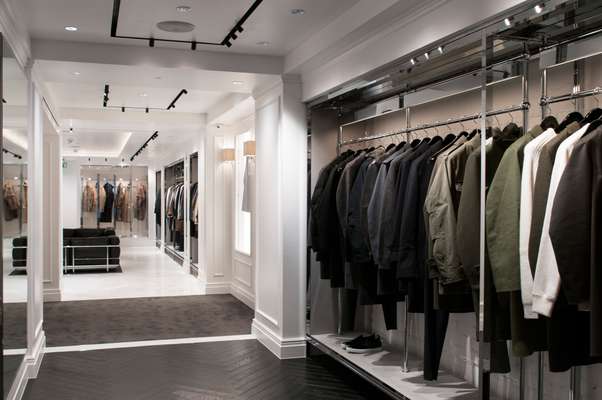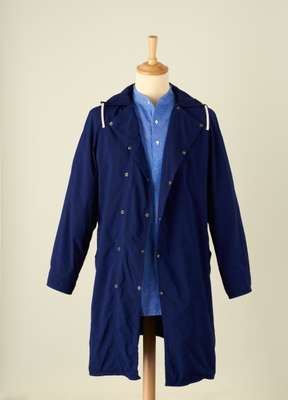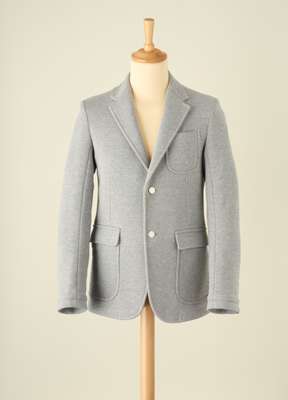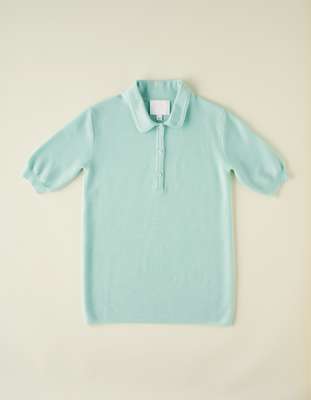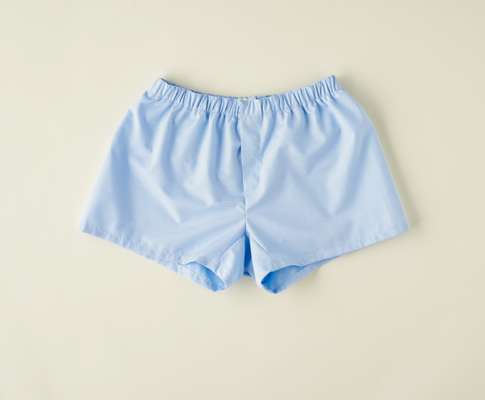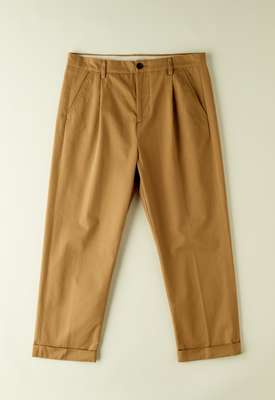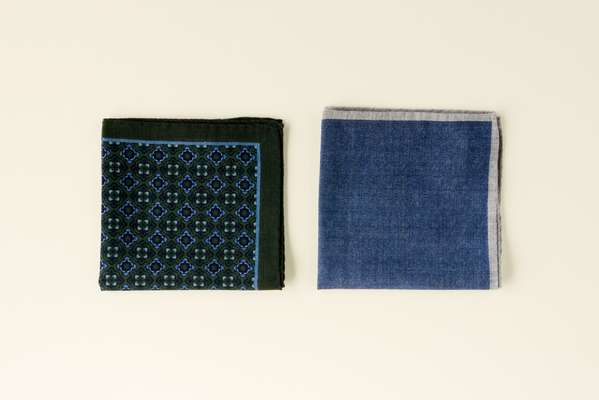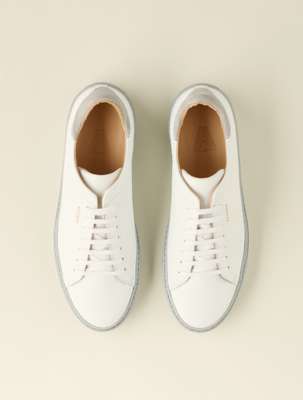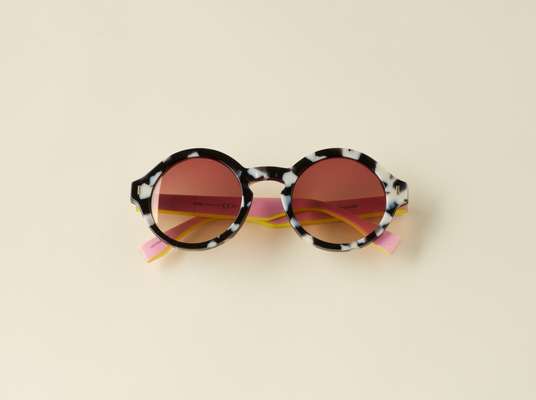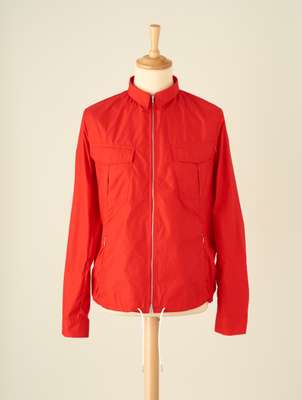 ---
Celebrated British tailor Timothy Everest has inaugurated a brand-new shop in London's East End, close to his bespoke design atelier in Spitalfields. The space in Redchurch Street sells his first ready-to-wear collection that focuses on casual but impeccably cut clothes, without ever forgetting classic details that add a touch of elegance to any outfit. These silk pocket squares will help conquer the peaks of sophistication.
timothyeverest.co.uk
---
Glasgow-based Instrmnt teamed up with design platform Dezeen for its 01-DZN watch, featuring a Swiss-made movement and German premium-leather strap. "We wanted to create something that appealed to the customer base that Dezeen serve," says Ross Baynham, co-founder of Instrmnt. "We believe in the truism 'form follows function' and take inspiration from mid-20th-century industrial design."
instrmnt.co.uk
---
8.
Edgardo Osorio for Salvatore Ferragamo
Italy
Ferragamo may be one of Italy's most storied fashion houses but it is also rooted in Hollywood's past. Salvatore Ferragamo moved to California in 1914 and created footwear for stars including Joan Crawford, before founding his own label in Florence. To commemorate, Ferragamo and Edgardo Osorio have created a women's capsule shoe collection that reimagines Ferragamo's original designs.
ferragamo.com
---
9.
Anecdote
The Netherlands
Dutch womenswear label Anecdote launched in 2008; this reworking of the timeless trench is our highlight from its SS16 collection. Founder and creative director Jetteke van Beuningen was inspired by ballet – hence this piece's subtle tailoring.
anecdote.nl
---
Former Marithé 1 François Girbaud head designer Nao Okawa debuts as artistic director at French menswear label Geym this season. For his take on the brand's signature functional outdoor-wear Okawa has opted for bright, standout colours. Made from a Japanese hi-tech nylon, this jacket is both water-repellent and breathable – as well as resistant to all creases and fitted with ample pockets.
---
These trainers by the Swedish label add to the brand's minimalist ethos. The comfy kicks come in premium leather.
axelarigato.com
---
Having tracked down the last ultrasonic welding factory in the UK, Cos's team set out to create a design that uses these old-school machines – built between the 1950s and 1970s – to produce an item of clothing in the brand's distinctive minimal style. A purified, essential version of a traditional mac, this special-edition jacket may look transparent but its heavy polyurethane is guaranteed to keep you dry.
cosstores.com
---
Zoë Jordan's Knitlab collection is in store all year, rain or shine. The details on this Goodall jumper are inspired by sailing knots.
zoe-jordan.com
---
14.
Closed 3 United Arrows
Germany
The first collaboration between United Arrows and Closed, these fine twill men's chinos are made with Japanese Kawamura cotton.
closed.com; united-arrows.jp
---
Be it a crisp winter day or a sunny Sunday down under, we're always looking for a pair of sharp specs. We've got our eyes set on these Fendi Colorblock lookers. With rose-tinted lenses, these glasses will ensure an optimistic viewpoint.
fendi.com
---
Scottish outerwear brand Mackintosh has picked London's West End for its first shop in Europe; the brand's original retail space is in Tokyo. Its new compact storefront on Conduit Street, a busy stretch in Mayfair, sits close to many other high-fashion labels, including Dior and Yohji Yamamoto.
Sleek silver chrome rails hold not only the brand's signature waterproof coats but also prim shirts, knitwear and elegant tailored jackets. Leather bags and English-made shoes can also be picked up in the minimally furnished space.
At the back of the shop a glass cabinet has been built into the wall to showcase the brand's collaborations; the first on show is the sharply tailored line developed with Japanese brand Hyke. Previous collaborations have included Band of Brothers, Kitsuné and Mulberry.
mackintosh-uk.tumblr.com
---
Under the direction of designer Hirokazu Goh, Japanese brand Salvy has created contemporary pieces characterised by clean aesthetics and pared-down palettes. This casual button-up shirt and practical navy jacket are from the latest collection, available from Japanese retailers including International Gallery Beams, Urban Research and Studious 2nd, as well as Paris-based L'Eclaireur.
salvy.jp