Briefing / Global
Food
Briefing
Blessed are the cheesemakers – not to mention the brewers, bakers and restaurateurs – who make sitting down to eat and drink with friends such a keen pleasure. Here's our pick of the vital victuallers making Monocle's February menu.
Molke 7
Gunzwil, Switzerland
"Switzerland is well known for its Emmentaler, Gruyère and Sprinz cheeses; I wanted to explore the craft," says cheesemaker Peter Limacher, who co-founded dairy business Molke 7 in 2014. He teamed up with farmers Hans Peter Jost and Thomas Bucher to buy a disused creamery near Switzerland's Lake Sempach. The business has since matured and now includes yogurts made using milk from Alpine-grazed Braunvieh cattle. Limacher's aged Chällermeister, Salvatore and Blüemlichääs cheeses are available at the Molke creamery and regional markets, as well as in Munich's immaculate Dallmayr supermarket and Globus in Lucerne and Zürich.
---
Berlin round-up
Capital cuisine
As Berlin's start-up scene gets cooking, a new wave of restaurants is joining the fray.One of them is Ora, a restaurant-cum-bar opened in a refurbished Kreuzberg pharmacy dating from 1861. It was here that Christoph Mack and Lukas Schmid realised their vision of a Kaffeehaus where food-lovers can mingle with neighbourhood regulars. The daytime menu offers sourdough bread from Ora's own stone oven, while at night the place becomes an atmospheric bar.
Further north, one of the final unrefurbished buildings near Friedrichstrasse provides chef-patron Victoria Eliasdóttir, sister of artist Olafur Eliasson, with the perfect space for her art. The kitchen at her restaurant Dóttir turns out Nordic specialities. Meanwhile, in Prenzlauer Berg, Pastificio Tosatti is a celebration of owner Matteo Tosatti's Italian heritage. You can watch him through the shop window mixing the pasta dough for his grandmother's recipe and cutting it with the traditional chitarra. Approval comes in the form of Berlin's Italian diaspora, who flock here for lunch.
Three treats from our favourites:
Ora's brioche in the morning; its notoriously good Sloe Gin Fizz is best after sunset.
ora-berlin.de

Dill-cured lamb with North Sea shrimp and pickled cauliflower. from Dóttir is a delight.
dottirberlin.com

Try Matteo Tosatti's spaghetti with pistachio pesto.
tosatti.de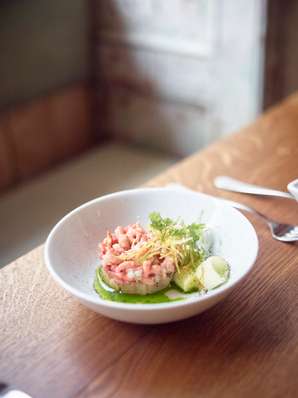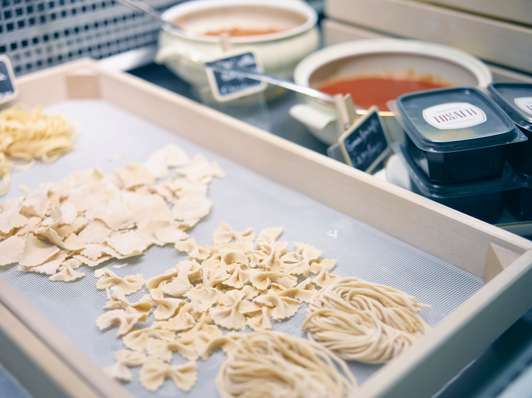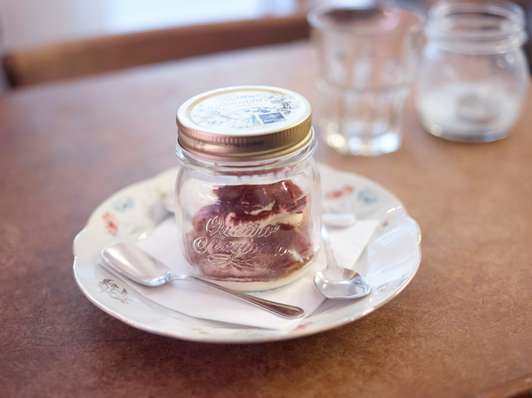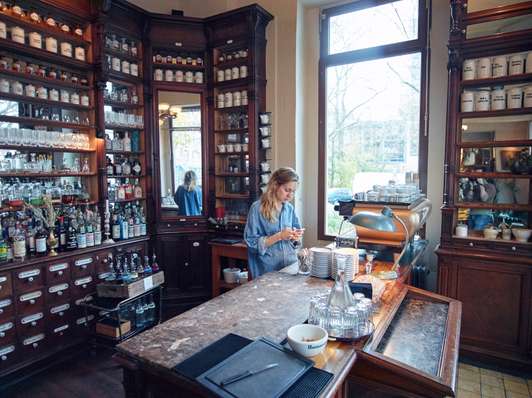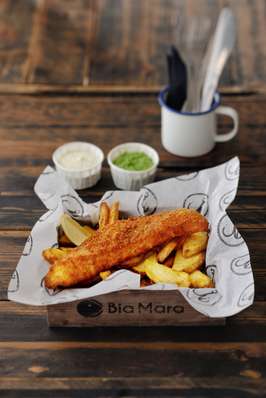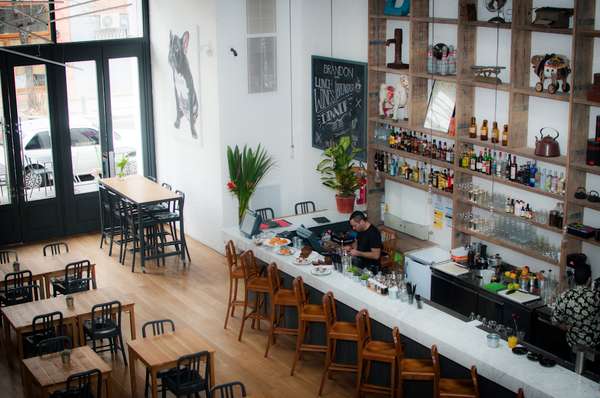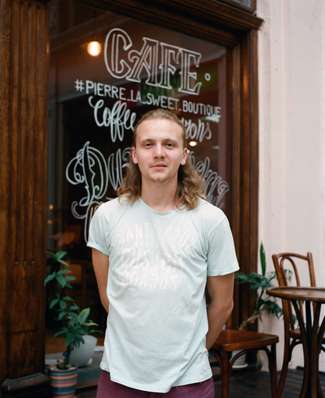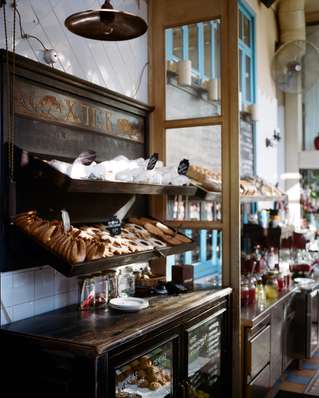 ---
Danish brewer Mikkel Borg Bjergsø opened a craft-beer bar in Tokyo in 2015 for one simple reason, he says: "It was a city that I wanted to go to." Mikkeller is Bjergsø's eighth bar and sits on a backstreet near fashionable Shibuya. From its 20 taps the staff serve experimental beers that include a fruity yuzu porter and a Belgian-style ale made with wild yeast. The Copenhagen resident has been dreaming up recipes to be outsourced to small breweries in Belgium, the US, Japan and elsewhere since 2006. For the Tokyo bar he hired Wakiko Fukuda, the Japanese designer responsible for the just-so interiors of Fuglen, a Norwegian coffee spot and vintage-design shop in Tomigaya.
---
The Algae Factory
Netherlands
Looking for a fix of vitamins, protein and minerals? Reach for the chocolate. Dutch start-up The Algae Factory is lacing its bars with bright-green spirulina (an algae) to create snacks that are healthy and sustainable: part of the profit goes directly to the African communities that farm it.
---
Odessa's dinning scene
Step up to the plate
Built as the Russian empire's third capital, the ornate port of Odessa has had a dining scene tending towards post-Soviet kitsch and decent coffee was hard to find. But recent openings are set to change that, not least Silence Espresso: a concrete-walled café with reclaimed-wood tables that also offers an impressive night-time cocktail menu. In the 19th-century Passage arcade, Pierre La Sweet has upped the city's coffee offering, while its Preobrazhensky barbershop is the place where Odessa's menfolk go to preen amid luxurious interiors.
Three to try from our picks:
Silence Espresso's Silk Stocking cocktail is made with tequila and pomegranate.
Gretska Street, 1A

Macaroons from Pierre La Sweet are an ideal sugar fix.
+380 48 783 1276

Team a traditional shave on Preobrazhenskaya Street with visits to the on-site tailor and lively bar.
Preobrazhenskaya Street
---
Sake: The History, Stories and Craft of Japan's Artisanal Breweries
Singapore
Saké is rarely credited for its complexity so this new book is an ideal introduction to the tipple. With 75 immaculately researched and beautifully shot profiles of distilleries, it explains the varieties of nihonshu, as well as variants shochu and awamori, from across Japan. A knowledge of saké isn't easy to master but Elliot Faber and Hayato Hishinuma's book makes it worth a shot.
---
Star dish: North Sea fish and Belgian chips
Bia Mara, Antwerp
Having already opened restaurants in Brussels and London, Irish-born chef Simon Whiteside and entrepreneur Barry Wallace chose Grote Markt in Antwerp for their third fish-and-chips joint, the no-nonsense Bia Mara. Overfished products are eschewed in favour of tasty, lesser-known catches such as hake, sea bream and red gurnard. Each is dipped in tempura or panko (Japanese breadcrumbs) and served with homemade sauces, aromatic salts and handcut chips made from Belgian potatoes.
---
Brandon Restaurant
Buenos Aires
Argentine chef Sebastian Levy Daniel's second venture is his follow-up to the successful Miranda, now a stalwart of Palermo's dining scene.
The two-tiered warehouse-style joint was designed by Estudio PAC, which introduced an industrial-metal ceiling, whitewashed brickwork and a vast, recycled wooden-shelving unit to hold covetable bric-à-brac.
The imposing marble-topped bar is just the spot for sampling craft beers and a range of cocktails swirled by Ines de los Santos. The restaurant menu focuses on fresh ingredients and serves street-food-inspired options such as BBQ shredded-pork tacos with coriander, along with bar-food staples that include a mean burger.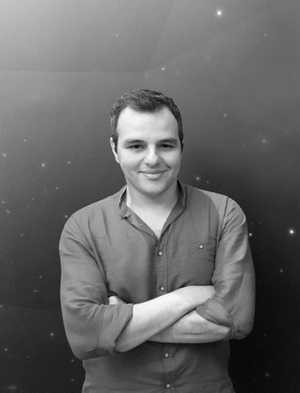 Q&A
Marc-Antoine Bou Nassif
Co-founder of L'Atelier du Miel
Beirut
An engineer, a management consultant and an architect ditched their jobs to become beekeepers and co-found L'Atelier du Miel in 2011. Bou Nassif and his business partners now produce more than 30 varieties of honey in Beirut. Here's the buzz.
Why start the company?
We all worked in offices but we found out we shared the same need to reconnect to nature. Nothing could satisfy our aspiration until we thought of beekeeping; it was a revelation. Honey is nature in a jar; bees collect the essence of the flowers and transform it.
Why Lebanon?
In a territory smaller than London you can find altitudes ranging from zero to 3,000 metres, four distinct seasons and thousands of plants that flower year-round. The country was spared industrial agriculture so fields and forests have kept their diversity.
Why do you relocate your hives?
It is the only way to guarantee that bees have natural sources of nectar all year long. By moving our hives and following the flowering season, we make sure our bees only feed on the honeydew of trees and nectar of flowers.
atelierdumiel.com