Hospitality design / Christchurch
Making an entrance: Nott Architects
Meet the architecture firms that put a premium on coming up with elegant solutions for interiors that reflect their owners' personalities. Their work in Bangkok, Christchurch and Vienna imbues hotels, restaurants and bars with warmth, cordiality and soul.
Anyone who cares about eating out in Auckland should offer thanks to architect Charlie Nott before every meal. His practice, Nott Architects, has had a hand in some of the city's most liveable and easy restaurants and bars of recent years.
Most notably, Nott was the architect behind Depot, the midtown oyster shack owned by chef Al Brown, which changed the way the city thought about seafood. It's casual: there are no bookings, wine is served in tumblers and food is shared. Mismatched cutlery is kept in repurposed tin cans on the scrubbed timber tables; there is a lot of beaten-up old metal and wood in the manner of a traditional Kiwi bach or holiday house. It is a dense, layered space.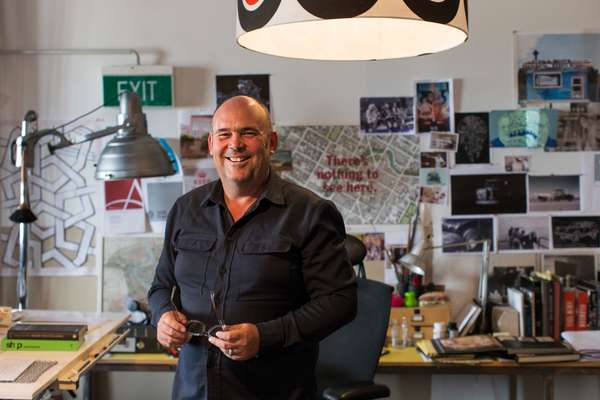 Nott wouldn't agree that it's entirely his design: he works closely with clients and the likes of designer Gary Stewart – together, they're called Two Right Group – to make something special. "I suppose a lot of our design is creating buildings that reflect the owner's individuality," he says. "It's the antithesis of the architect playing god. It's sitting around a table with like-minded individuals and trying to represent the food through design."
Nott started his practice 15 years ago in Christchurch. These days, he works with five full-time architects and seven or eight part-timers, all of them Nott's peers, who come and go from the studio. "We like to put things on the table and discuss them quite openly," he says. "We don't have a linear structure: it's a slight rebellion against the structured firms we've all been a part of."
The approach fits: the line-up of work has ranged from residential homes to restaurants and wineries in Central Otago, as well as bars and restaurants. There's no unifying theme: Nott dislikes reusing ideas from job to job so projects have been built using everything from concrete and rusted Corten steel on Amisfield winery to the Formica and chrome of the Federal Delicatessen.
They are all spaces layered with warmth, humility and theatre; Nott confesses to being entirely uncomfortable in starchy surroundings. "We like seeing our food being plated up," he says. "Even if the place isn't that full, you feel entertained. It's the opposite of drinking your pint and staring at the wall."
The concept isn't difficult to understand: make the space warm and fun. This makes it sound easy – only it's not. In Nott's restaurants, diners sit close together surrounded by layers of ephemera but it's all highly considered. "We try to give these spaces a soul," he says.