Report / Global
Raising the bar
What goes into the cocktail shaker to rustle up a peerless drinking den? Our editors (all experts on the subject, of course) sat down over a bottle or two to come up with this vision of the perfect bar; come and join us for a livener.
As the sun lingers low in the sky and thoughts turn to an evening tipple, we invite you to join us for a drink in our perfect (but for now imagined) bar. As the name suggests, The Night Owl opens early evening but plies its lively trade well into the wee hours. Inside, our space is small and welcoming with a low flattering light, a sturdy wooden floor and enough soft furnishings for good acoustics. Every detail – from the coat hooks under the bar to the tactile Spiegelau beer glasses – is there to put our guests at ease.
There's a high L-shaped cherry-wood bar at its heart, with tall backless stools for lingering on, not to mention a mixture of booths and tables for groups of different sizes. You'll notice there are no screens here (but there are two karaoke booths downstairs for trusted punters). Guests are also discouraged from losing themselves in their phones or laptops. Ours is an institution in which to talk, laugh and, if the mood takes you, dance in our downstairs bar. The palette is woody and homey, with red accents from our comfy banquettes. Meanwhile those in search of afternoon sun, fresh air or a smoke can retire to the leafy terrace.
MONOCLE's editors have plenty of experience of ducking into dive bars and clinking wine glasses with contacts around the world. So we've brought together the best bits of what we remember from our field research. Thirsty?
---
Bars we'd happily hunker down in around the world
28 Hong Kong Street
Singapore
A speakeasy-like space on an under-the-radar stretch that feels out of the way and atmospheric.
28hks.com

Charlotte
Warsaw
A great bar knows how to shift the mood. At 18.00 the staff swap the restaurant's chairs for stools and dim the lights.
bistrocharlotte.pl

Dragonfly
Beirut
First for fun. Expect handsome waitstaff, pressed shirts, great cocktails and late-night japes.
+196 1156 1112

Kronenhalle
Zürich
Rauschenberg, Chagall and Picasso drank here. Cue great art and experienced bartenders.
kronenhalle.ch

Fasano
São Paulo
The hotel's bar is all dark wood, tropical modernism and genteel service; small has never felt so cosy.
+55 11 3896 4000

Tep Bar
Bangkok
Local flavours abound at this restored Charoenkrung shop house. You couldn't be anywhere but Thailand – and a sense of place is a must.
+66 98 467 2944

Bar Giornale
Munich
A garden that is ideal for whiling away warm summer evenings with a spritz in hand.
bar-giornale.com

Fuglen
Oslo
Oslo's finest coffee shop-cum-bar stocks a stellar collection of mid-century Norwegian furniture. Is this chair on the menu?
fuglen.com

Toni2
Madrid
A good sing-along in the early hours at the piano bar adds levity.
toni2.es

The Broken Shaker
Miami
There are no frills at The Broken Shaker in Miami: the menu is short and the bartenders trustworthy when it comes to recommendations.

Loosbar
Vienna
Opened in 1908, this Viennese venue is a gem. Think green-leather banquettes, a coffered ceiling and marble pillars. All make this tiny Adolf Loos-designed bar an atmospheric masterpiece.
loosbar.at

Bar Isabel
Toronto
A neighbourhood haunt with a daily Dealer's Choice: an ever-changing drink that is created by the waiter on shift.
barisabel.com
Welcome to The Night Owl
Come on in
Finding a balance
It's a hackneyed saying but location is everything: too central and you're swamped with tourists and drop-ins; too remote and you'll never weather the first year.

Secluded sanctuary
Our bar could exist in any city as long as there's a leafy street away from the worst of the hubbub. It's discoverable by passers-by but ideally a short walk from the city's main drag. Ours is a night-time joint so keeping the neighbours happy and bedding into the community is key.

Fresh air
A plant-lined outdoor space offers revellers room to breathe and a basement space ensures noisy parties go unheard by neighbours (unless they fancy joining in). We also employ stern but affable staffers who sort the fun-lovers from the rabble-rousers.

Comfortably chic
Inside we've taken a leaf from the grandeur of Japan's traditional bars (see page 171) and kept to a tight colour palette of wood and red leather. A well-stocked bar and knowledgeable, attentive waiters mean our drinks hit the mark too.

Right priorities
We'd make more money and flog more cocktails in a bigger space but keeping things small and on a human scale is key; we're not scrabbling to flip and franchise our success. Being here to stay is a much more refreshing prospect.
Cosy concept
You'll notice that the lights dim downstairs. Here there are similar seating options at another L-shaped cherry-wood bar but more tables for larger parties, not to mention a small stage for tasteful live acts.

Relaxed vibe
Too many bars stray the wrong side of the line when it comes to balancing rowdiness and restraint. We don't mind a bit of boisterousness but our guests tend to be respectful of the effort we put into being hospitable.

Tidy toilets Expect soft towels from Imabari in Japan. You will also find room fragrances from Aomori Hiba, Miyoshi soap and Mühle moisturisers.

Tuned up
We've also dedicated two small rooms to karaoke. They're a hit with private parties and small groups and the soundproof walls mean you wouldn't even know they were here unless you were told.

Place your orders
We offer table service but the bar itself is the beating heart of our establishment. Our concierge keeps the numbers down, so there's no need to wait out an order if it's two deep at the bar. There's always a seat for regulars too (see box below for a rundown of our most consistent visitors).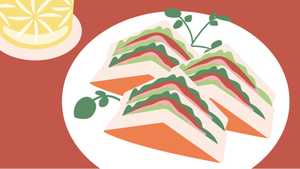 Snacks. We serve them but there's a restaurant next door. Our bar is for meeting and speaking (and sometimes dancing) rather than an eating joint. This said, we wouldn't begrudge you a scrummy club sandwich or katsu sando if you were peckish. We've got a tight menu of quick-to-make snacks that we produce with the help of the restaurant next door in exchange for providing their drinks. This menu's popular with dates.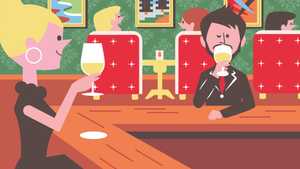 If you don't fancy sitting or standing at the bar then we've come up with a few options. The basement has space for larger (and louder) groups. Upstairs tables and booths are at angles to one another. This offers privacy for couples but allows the mingle-hungry to flutter their eyelids at other drinkers. We don't take advance bookings; where would our locals sit? If you're a large party, call ahead on the day and we'll set something aside.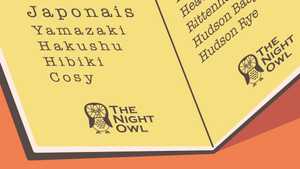 Some fancy cocktail menus require a degree in botany to decipher. By contrast ours is short and sharp. The barmen can whip up anything at a moment's notice. For us it's not about the pageantry and our strength is in our recommendations: we have house specials and the Monocle martini is a potent option. There aren't any barmen twiddling shakers or chucking limes around; our drinks do the convincing.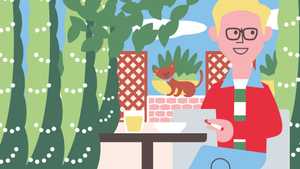 Welcome to our well-tended terrace. This lush patio is part-covered and heated and is ideal for post-work drinks or a post-drink puff (no smoking inside, please). The tallish trees and trellising keep the noise from the street and our neighbourly reputation intact. They also act as barriers and conversation buffers that can offer a sense of privacy and intimacy. The soft lighting and gentle rustle of leaves also lend the place a romantic air.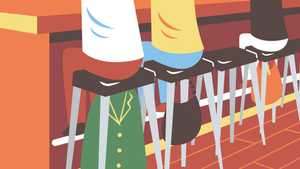 We don't take musical requests. Our playlists are ambient enough to complement the lively patter upstairs and we regularly recruit live acts to perform in our downstairs space. Seats aren't centred on the performance area but can be turned to face it and we have two (little-advertised but much enjoyed) karaoke booths. Warm up your chords first though: the singing is usually pitch-perfect (at the beginning of the evening anyway).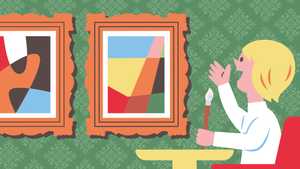 We've invested in art, which shows a pride in our bar and its stake in the community. The Kronenhalle in Zürich famously let artists pay for their drinks with paintings; today many are worth more than the premises but they are still hanging on the walls. This exchange is a worthy way of helping young talent. We've also gone for a few design pieces to show we care about our customers by creating an inviting space for them.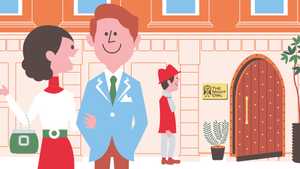 Some of our favourite bars are attached to hotels (ours is) and we've got a separate entrance on the street for walk-ins. There is something about the procession of new and interesting guests – and the proximity of a bouncy bed – that adds a little mystery and magic to the mix. There's also something to be said for the luxury – or some may say curse – of being able to charge your round to your room.
We're open late but we haven't had a complaint yet. Louder parties are diverted to the soundproof basement and our regulars are always treated with familiarity and favour (often to a drink on the house too). Our bar is also happy to sell a bottle of wine, batch of beers or something stronger, or even to cater for a neighbour's drinks party if they're stuck. Sometimes bar life spills out onto the street in the afternoon but we bring the fun back inside or onto the terrace after 21.00 (ish).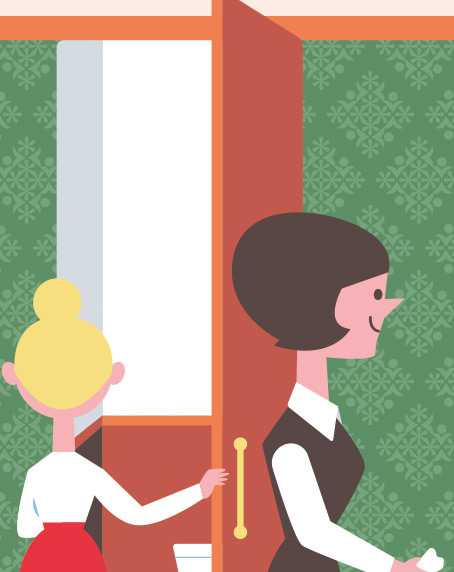 North American bars set a low benchmark for toilet design and often favour stall doors that fall woefully short of the ceiling or floor. Such indiscrete installations are banned in our bar and you can expect sturdy locks that click, soundproof doors and flush finishes throughout (ahem). A polite attendant keeps the space spritzed, soap dispensers full and towels fluffed. Fittings are courtesy of Japanese bathroom maestro Toto.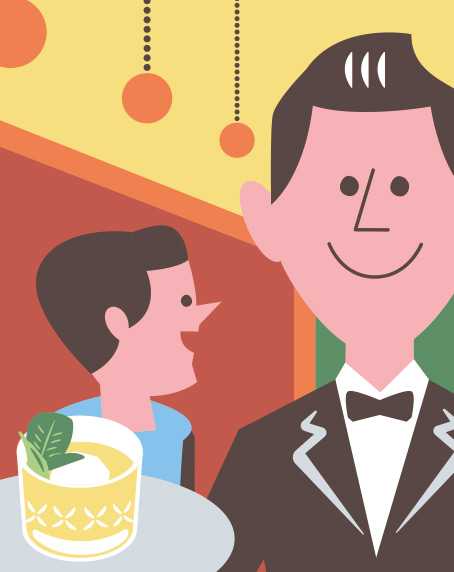 Our measure of the perfect pour comes from New York. You won't find our barmen with faffy measuring cups or tutting over a few extra drops of rosé. Instead our staff pride themselves on the potency of their creations. This said, it's a sliding scale. We're good at getting the measure of who's hardy enough for another negroni and whose night may be nearing a blurry end. Don't fret, you can thank us in the morning.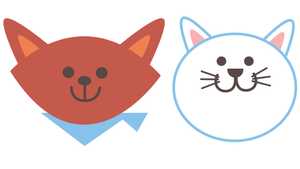 Now we've nailed down the hardware and perfected the place, here is the colourful cast of regulars you're likely to come across during an evening at The Night Owl.
The reliable rudder that keeps service steady and the drinks desirable, Jin's been in the bar game for four decades and here for most of it. He's got a light touch and friendly air but woe betide the barman that passes him with a muddled order or poorly mixed drink.
Philippa Highball
Waitress
Philippa's been here for five years and her blonde hair and grace make her popular with punters. She's a dab hand at dealing with her tables, sees when people are running dry and offers top-ups before her customers reach the bottom of the glass.
Margarita Doerflinger
Concierge
There's no one better at knowing the drinkers from the drunks and Margarita is always the one to call you a taxi before you know you need one. Best of all, she's discrete, professional and unflappable.
Bob's been a regular for years and can be counted on to provide good humour to proceedings. More than a few of his sophisticated post-work drink dos have descended into bacchanalian parties and stopping in "just for one" is an irregular occurrence.
These flighty felines can be seen prowling the trellises and perusing the patio for guests to fuss them. They're the only strays in town never to have actually entered the bar.