Report / Black Forest
Top of the tree
Perched between ravines and woodland in Baden-Württemberg's valleys, a crop of homegrown companies are branching out while remaining faithful to their roots. From a watchmaker to a brewery, we size up the firms successfully combining tradition with technology.
Germany's Black Forest region looks anything but industrial. Characterised by densely wooded mountains and quaint valley villages, it's a tranquil place that's popular with tourists. Anyone who takes a closer look, however, will notice something unexpected. In nearly every valley, nestled between the half-timbered houses and lovingly tended farms, there are factories.
Business leaders here like to call these medium-sized Mittelstand firms "hidden champions", a phrase coined by German economic scholar Hermann Simon to describe mostly unknown, often family-run businesses that are nonetheless global leaders in their fields. They fuel the economy of Baden-Württemberg, Germany's third-richest state and one of the key regions that lends weight – and worldwide significance – to the label "Made in Germany".
The Black Forest's location – near both the French and Swiss borders – and its developed infrastructure give it major export clout. But more important is the blend of historic and cultural factors that has given rise to a distinct business tradition that continues to thrive even in a globalising world.
Duravit is a prime example. The manufacturer of designer bathrooms had sales of more than €390m in 2014; the majority of these were abroad and for the first quarter of 2015 the company experienced significant sales growth. Yet the headquarters in the village of Hornberg couldn't have a more superlatively pastoral setting. Wedged into a narrow valley beneath a craggy outcrop, the grounds include a lively stream teeming with trout and a copse of apple trees.
Appearances can be deceptive. Inside, technicians and craftsmen are creating top-of-the-line bathroom collections designed by the likes of Philippe Starck and Norman Foster. The sinks, showers, bathtubs and toilets can be found in the world's best hotels, offices and homes but even so people here talk about the products in metaphors. Peering into a vat of creamy ceramic mix, Duravit training manager Esther Berger says: "It's like making a cake: just because you have the recipe doesn't mean it comes out the same for everyone."
Duravit's story began in 1817 with an earthenware factory that later evolved to produce sanitary ceramics in the 1950s. Like so many companies here the business took advantage of the area's rich natural resources: excellent water quality, clay and mineral extractions for the ceramics mix and ample wood for firing the kilns.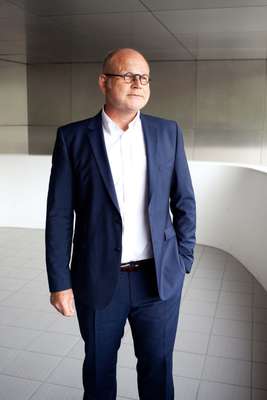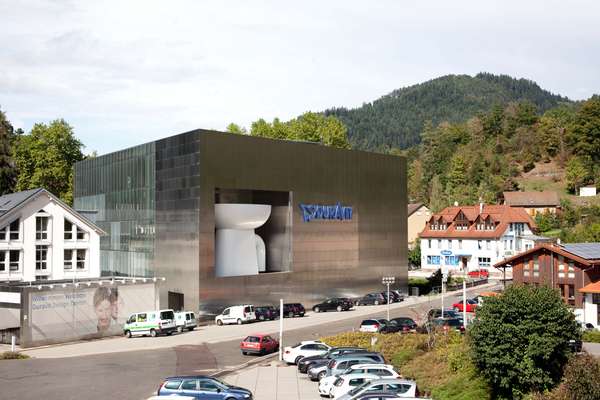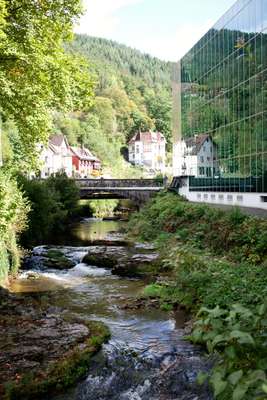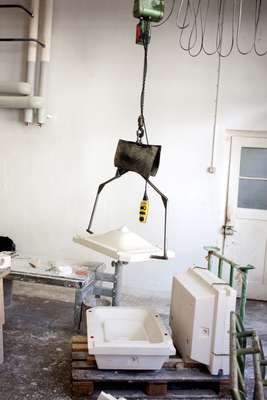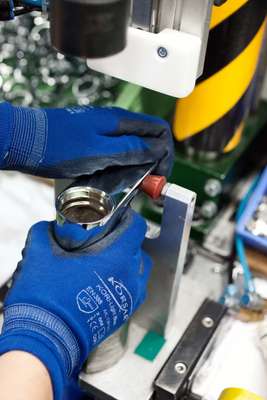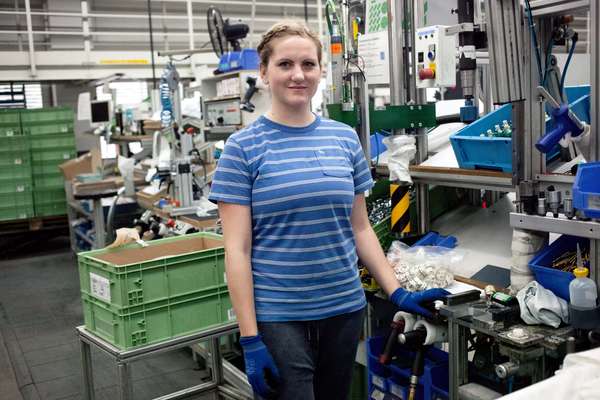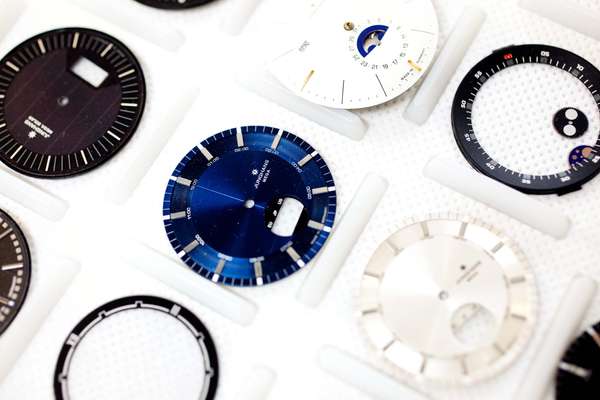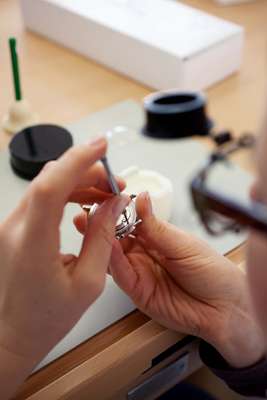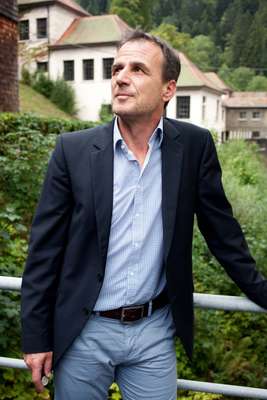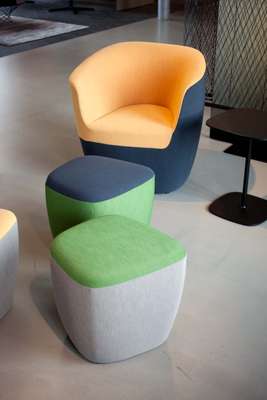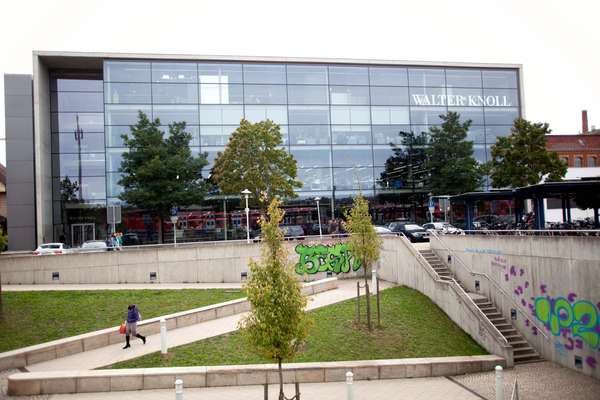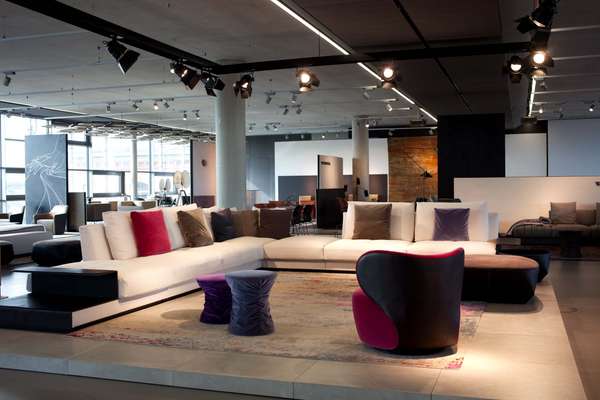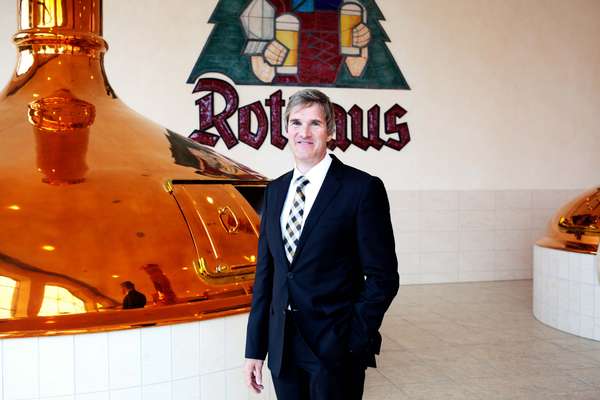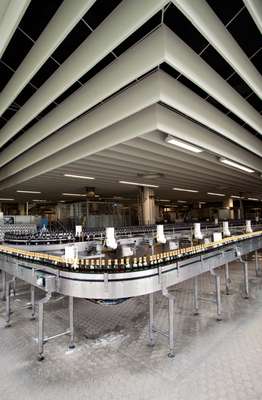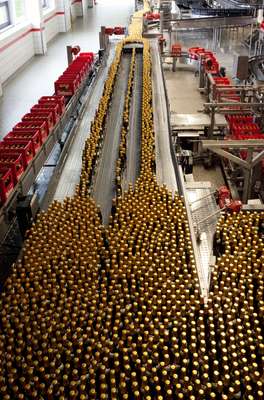 As with the ceramic recipe, many of the production processes have changed little over the years and still require hands-on attention from craftsmen, about 300 of whom work in the Hornberg factory. Wearing shorts to better cope with the heat from the kiln, they move carefully around sink basins and loos in progress. The earthy scent of the wet clay seems appropriate to chief executive Frank Richter's description of Black Forest residents as "grounded".
"I've spent a lot of time doing academic research," he says, "but here you quickly realise it's impossible to mathematically simulate how ceramic will react in the kiln. Only the people who have done it for many years can tell you how it should look."
To keep products relevant, Duravit focuses on design and technology. There are 11 production sites around the world but every product starts life in Hornberg. Here they are designed, developed and tested before their moulds are shipped out for serial production. "We want to have globally exciting products," says Richter. "To do that we need both our regional anchor and our network of designers."
It's an aim shared by furniture company Walter Knoll. Located in Herrenberg on the northeastern edge of the Black Forest, the company started as a leather shop in 1865 and went on to produce avant-garde seating that furnished the lounges of the first wide-bodied aircraft dox and the ill-fated Hindenburg zeppelin.
Walter Knoll now produces furnishings for homes, public buildings and offices and just celebrated its 150th anniversary. Other commissions include a 1997 collaboration with Foster+Partners (Norman clearly has many fans in Germany) to furnish parts of Berlin's Reichstag parliament building and, in 2014, outfitting several floors of the European Central Bank in Frankfurt.
`"We've managed to capture the values of the past, particularly the aesthetics of the modernist era, and put them into a lasting design strategy," says CEO and managing director Markus Benz, who has been leading the company since his family bought it in 1993. With an export ratio of 65 per cent, the company must think globally but one of its greatest advantages is its network at home. "We have a strong cluster supply chain," says Benz. "The result is a product that carries the best of what many companies have to offer."
Further assets are the solid character, work ethic and training of the Black Forest workforce. Companies here integrate workers at a young age with apprenticeship programmes. A few floors down from Benz's office in the upholstery department, 22-year-old Dominic Heselschwerdt describes his work. Born into a family of Black Forest craftsmen and women, his training began at age 17. "We grow up with this kind of attention to quality," he says. "Experience is the most important thing and you've never learnt everything in this job."
Attention to quality goes some way to explaining why watchmaking took hold here. Another reason, says Matthias Stotz, CEO of watch company Junghans, is topographical. "Because the Black Forest is mountainous, as it is in Switzerland and other clock-making centres, it was important to produce things that can be transported."
The story of his company is one of revival and resilience. The watchmaker was founded in 1861 in Schramberg, a village in a valley so narrow that by the time it had become the world's largest watch manufacturer in 1903, the company had to expand its factory with a tiered structure that clings to the ravine's wall. At that time it was selling three million watches a year.
But in the 1960s the brand fell on hard times and things only got worse after the invention of quartz watches, which nearly wiped out the mechanical-watch industry. In 2008 the company filed for insolvency but today the heritage-protected building of its former headquarters is in use once again. Stotz was brought in as an experienced practitioner to turn the company around by concentrating its efforts on high-quality mechanical watchmaking. "I want to reposition the brand by focusing on our core strength: our great tradition and a long-lasting product strategy of authentic watches," he says.
His strategy is paying off. In 2014 turnover was €21m, up 8 per cent on the previous year; Stotz and his team are hoping for double-digit growth for the past year and a production volume of 60,000 timepieces. He says Schramberg residents are exceedingly proud of the company's revival. "We've been growing because we've managed to find our own history and product identity that fits today's world."
About 80km south of Junghans' headquarters is another enterprise that captures what it means to be a Black Forest firm. Rothaus is a brewery that dates back to 1791. According to managing director Christian Rasch, who grew up just 30km away, the mere idea of the Black Forest is enough to sell the company's slow-brewed beers. "We don't advertise," he says. "The Black Forest advertises for us." It must be working: the Grafenhausen-based company's output has more than doubled since 1992.
Though Rothaus is technically owned by the state of Baden-Württemberg, its structure as an Aktiengesellschaft (or AG; a limited company) means the state cannot intervene, which allows Rasch to run the business like a family firm. In recent years the brewery has also begun exporting to the UK, Italy, Switzerland and the US, though only in response to individual requests. As a result its distinctive label, unchanged since 1972, is gaining worldwide recognition.
Instead of advertising, Rothaus invests in technology and sustainability. The brewing facilities, which Rasch says are among the most modern in Europe, are an impressive sight. Eyeing the gleaming copper beer-brewing kettles with pride, he describes his staff. "They concentrate and don't allow themselves to be bothered in their work," he says. "People were poor in this area 200 to 300 years ago. They survived by concentrating on creating specific products. The companies that came out of this may not be large but they are special."
Monkey 47 gin has only been on the market since 2010 but the Lossburg-based company doesn't have to be old to represent the region's entrepreneurial spirit. "At first I thought the idea didn't fit the Black Forest," says founder Alexander Stein. "But there is a long tradition of distilling here."
The former Nokia manager targeted the region due to its natural resources. "There's soft water from sandstone springs that is perfect for spirits," he says. And the secret weapon? Cranberries native to the region.
Among its biggest attractions, however, was the business culture itself. "There is a fundamental dissatisfaction that characterises people from here," says Stein. "That's the motor that drives this region. Sure the product is good but the Black Forester isn't going to congratulate himself for that."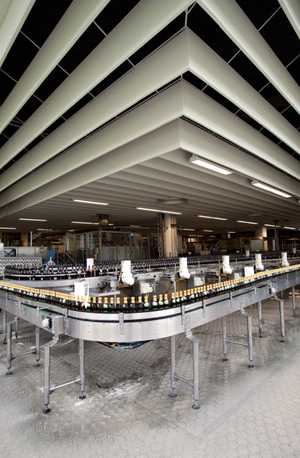 Near the Junghans watch factory in Schiltach is bathroom-and-kitchen-fixture manufacturer Hansgrohe, founded at the turn of the 20th century by Hans Grohe. It started as a metal-pressing shop that in part supplied alarm-clock casings for watchmakers and then developed pioneering products for the sanitation sector.
Like other companies in the region it focuses on sleek aesthetics and environmental sustainability, a particularly sensitive issue in many parts of the world when it comes to water usage. Schiltach is undoubtedly a company town but that's part of why Hansgrohe is so successful, says the founder's great-grandson Richard Grohe, deputy chairman of the executive board. "You're in an environment where everyone is working on the same thing and this creates a certain dynamic."