Art market / Global
Art market
Briefing
We speak to Simon Mordant, collector and chairman of the Museum of Contemporary Art Australia
Hammer home
Melbourne
[AUCTION]
Menzies Fine Art Auctioneers & Valuers' Australian & International Fine Art & Sculpture 23 March"Menzies is very much a family business and we work hard to eschew any unnecessary sense of elitism that can permeate the art world," says Cameron Menzies, whose father Rob established the eponymous auction house in 1998. Fast forward 17 years and the company is one of Australia's most trusted brands in the sector, managing transactions of works by big names such as Picasso.
As managing director and auctioneer, Cameron is conducting the Australian & International Fine Art & Sculpture auction, which sees up to 250 lots go under the gavel. Among the highlights is a mixed-media piece by modernist artist Brett Whiteley called "Young Kookaburra Taking its First Laugh". "Whiteley was passionate about Australia's unique flora and fauna but his greatest affinity was with birds," says Cameron.
Cameron's ultimate goal is to persuade the younger generation that art is a worthwhile endeavour: "Collecting art is a funny thing, it really can't be transplanted into people. But once it does take hold it can become the most glorious of obsessions."
Star lot
Brett Whiteley
"Young Kookaburra Taking its First Laugh", 1970
Oil, glue, mixed media and feathers on board, 90cm x 115cm
Estimate: AU$380,000 to AU$480,000 (€245,000 to €310,000)
---
Q&A
Kevin Loo, Nicholas Underhill & Nicholas Watts
Co-founders, Future Perfect
Sydney
Launched in late 2014, Future Perfect is an independent magazine focused on current affairs. Its founders are publisher Nicholas Underhill, creative director Nicholas Watts, senior editor Ryan Frazer and associate editor Kevin Loo.
What was the concept behind Future Perfect?
KL: We wanted to create something that covered global affairs and cultural issues yet was accessible for a reader who wouldn't necessarily pick up a copy of The Economist or Time magazine. We also wanted to present a strong Australian voice, both in the humour and the breadth of topics covered.
Was the design important from the start?
NW: We wanted to make a magazine that people would read, with content that is worth sitting down and digging through. The design had to honour the whole reason we started this thing. I took a lot of cues from a tremendous Melbourne-based designer, Thomas Williams, whose work on Process Journal and Made magazine represents some of the finest editorial design I have come across.
What is the piece you're most proud of publishing?
NU: For issue three I emailed David Walsh, gambler and owner of Tasmania's Museum of Old and New Art. Over three months we exchanged emails, discussing everything from betting algorithms to the ethics of tattooing pigs. He's an eccentric figure; at one point he accused me, through a poem, of stalking him. So the material was great but the task of capturing his complexity in a comprehensive way was daunting. We started Future Perfect wanting to write long features without realising how much damn time and resources it takes. Finally, even if it's a few issues in, we are doing exactly what we set out to do.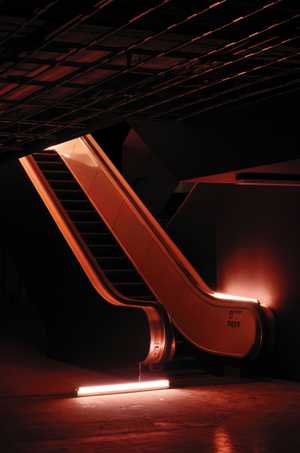 Well Hung
Embracing the contemporary
Success
Fremantle
This February the team behind Perth's Moana Project Space opened the doors to Success, an artist-run gallery in Fremantle. Since Moana's 2012 inception, directors Dale Buckley and Guy Louden have grown their stable of artists and increased their involvement in the national art scene. Opening a sister outpost is the logical next step.
The dimly lit space is dedicated to large-scale installations and multimedia works as well as site-specific art. "As a failed department store the building is a well-preserved tomb of the commodity culture of the 1990s and this seems to resonate with our global post-crash zeitgeist and more locally with our post-mining boom one," says Buckley.
Australia's resource reliance is a theme that Buckley and Louden find in the works of many Perth-based artists, including Jacobus Capone. Capone's political but not obtusely partisan works, which will be on show in June, set the tone for Success's exhibitions.
Restraints on practicality – rising freight costs for the farthest metropolis from New York – have also swayed the curatorial process towards digital works. "Apart from our conviction that the most exciting work today is being made in this medium, it's a practical way for us to exhibit art," says Buckley.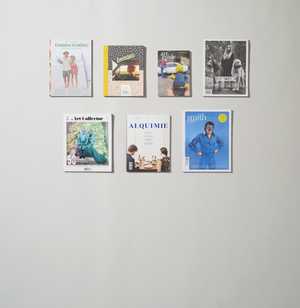 For more than 10 years the team at this Melbourne quarterly have chronicled the lives of late greats and sat down for conversations with 21st-century voices such as Ted curator Chris Anderson and Monocle's very own editor in chief.
dumbofeather.com
After founding Frankie, Spaces and Smith Journal, Louise Bannister and Lara Burke started publishing house We Print Nice Things in 2014. Lunch Lady is a cheerful quarterly that focuses on food, family and the occasional Australian oddity.
3.
Art Guide Australia
Melbourne
This mini-mag rounds up the best offerings in contemporary art from state to state. Founded in 2000, it includes artist Q&As and exhibition and fair listings.
Founded in 2014, this publication celebrates Marta Roca and Nadia Saccardo's fascination with our four-legged friends. From architecture for dogs to art inspired by them, it's hounds married to culture from start to finish.
The self-proclaimed source of good pub natter. With everything from adventure to artisans between the covers, this is one of the country's more successful print exports.
Founded in 2014 by four friends from wine, design and photography backgrounds, it documents the best growers, roasters and brewers.
Started in 1997, Art Collector is a stalwart glossy from Sydney's Magnesium Media. Geared toward buyers of Australasian contemporary art, each issue is a neat bundle of industry analysis and upcoming exhibitions.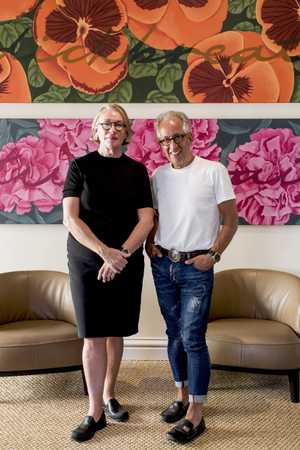 Q&A
Simon Mordant
The collector
Sydney
Simon Mordant is a towering figure in Australia's artistic circles. In addition to being the chairman of the Museum of Contemporary Art Australia (MCA) and a member of the International Council of Moma in New York, he served as Australian commissioner for the Venice Biennale last year. He and his wife Catriona have been adding to their personal collection for more than three decades; it now numbers some 600 works.
What kickstarted your collection?
The first artwork I bought was an etching by Judith Feasey called "Hangman's House, Salzburg". I remember thinking it was beautiful but I didn't understand it: despite its violent title, it portrays an Austrian house in a calm valley. I wrote to Feasey who replied, thus beginning my journey of engaging with artists.
Do you consider the financial viability of what you buy?
Absolutely not. My wife and I only buy what we are passionate about and we've only resold one piece. It's by Rosemary Laing and we still regret it even though we made the sale to buy another of her works.
How has the Australian art scene evolved?
I've noticed that communications and the ease of travel have cut down national distinctiveness for both artists and collectors; artists are taking up residencies across the globe. When we first started buying art we went to Australian galleries but now we purchase works all over the world.