Wave riders / Australia
Australian DJs: Radio National
The warmth of Australia's wireless provides a crucial platform for overlooked stories and offbeat music – and fights the good fight in uniting a country plagued by the tyranny of distance. Monocle dials into four of the country's most singular radio voices to meet the people behind the microphone.
Amanda Vanstone
Counterpoint
Radio National
If you've watched a session of Question Time in Australian Parliament you'll knows that it has a particular brutality. It's often described as a bloodsport; to survive, many politicians don a public mask. Not Amanda Vanstone. Her 23-year career was characterised by a certain frankness, especially with the media, even as her tenure as Australia's first female minister for immigration was mired in controversy. "Politicians like the hard times because when it's hitting the fan, that's when something is going to happen," she says. "You never have a day like that in politics and then just have everything return to normal."
Vanstone was never going to slink into retirement after she left politics in 2007, though few expected that she would come back to present her own radio show on ABC. Counterpoint bills itself as a platform for seldom-heard voices. Each episode features stories that Vanstone feels haven't received enough attention in the mainstream, such as an indigenous business boom or the history of the sewing needle.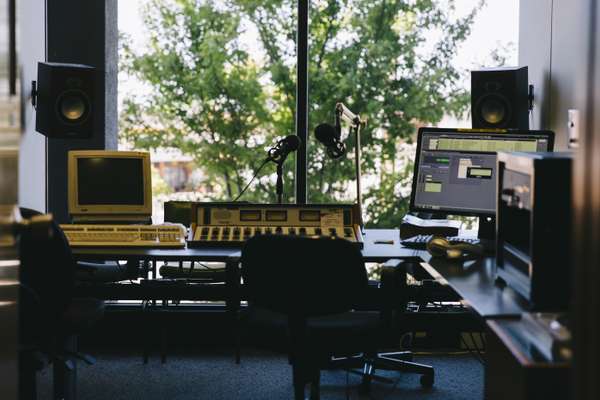 Really though the show is a study in challenging norms without being contrarian. "Giving voice doesn't always mean I have to be controversial," Vanstone says. "The big media proprietors, they want things that are sensational."
Vanstone and producer Mike Woods pull together the show remotely each week as Woods is based in Melbourne and Vanstone often has to travel around Australia, dropping into the nearest ABC studio to record. The show's uniqueness is grounded in the pair's commitment to finding guests who aren't already being heard everywhere else. "There are some people we have got and as soon as they've opened their mouth you think, 'This is going to be hard because they're not comfortable on radio,'" she says. "You have to, in a sense, put up with that because then you get different people."
As someone who's been on the other side of the mic during some tough back-and-forths, Vanstone never wants her guests to feel that they are in a "gotcha" interview. That desire to argue every point has softened since her years on the front bench. "I loved my job but there's not a nanosecond that I want to be back there. Maybe I'd had enough and didn't realise."
Radio National saw 30.1 million of its podcasts downloaded in six months last year. It is also M24's biggest terrestrial outlet
ABC has 61 studios and offices across Australia and 11 international bureaux, including Nairobi, New Dehli and Jakarta