Wave riders / Australia
Australian DJs: Triple R
The warmth of Australia's wireless provides a crucial platform for overlooked stories and offbeat music – and fights the good fight in uniting a country plagued by the tyranny of distance. Monocle dials into four of the country's most singular radio voices to meet the people behind the microphone.
Simon Winkler
Breaking and Entering
Triple R
At almost 40 years old, Melbourne independent radio station Triple R finds itself in a fantastic position as the most popular listener-supported broadcaster in Australia (said listeners buy annual subscriptions in exchange for event invites and discounts). It is still part-funded by many of its early devotees: baby boomers who were warm to post-punk and new wave. In addition the city's more avant garde and younger radio audience are drawn in by its superb programming and communitarian spirit.
"It's a place where you would go knowing that you can really trust the sincerity of the broadcasters you are listening to," says Simon Winkler, music co-ordinator and co-host of Thursday afternoon show Breaking and Entering. "Through that independence comes integrity that is not something you can take for granted from other media sources."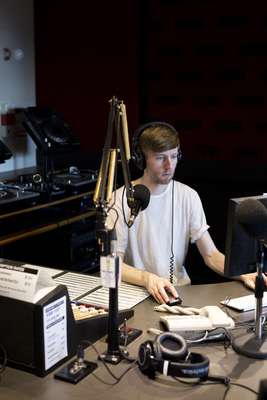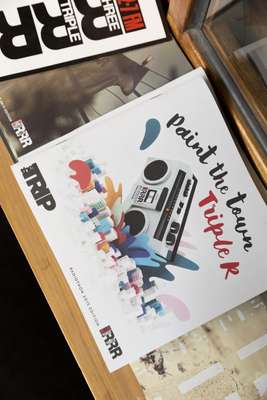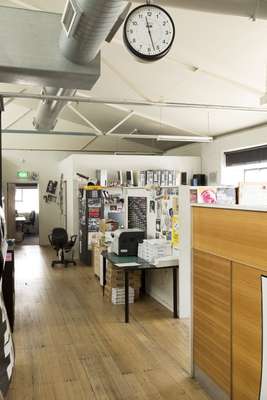 Although it's simplistic to judge a person by their name, Winkler is as curious, intelligent and elf-like as you'd imagine someone called Winkler to be. He has worked at Triple R for eight years, during which time he's also edited Vice's digital music channel Thump and deejayed pretty much everywhere.
Winkler is the point of contact for the artists and record labels that are heard by Triple R's 440,000 weekly listeners. He receives music, listens to it, suggests a show for it and attempts to make sense of an art form that's increasingly becoming genre-less.
Triple R has more than 60 programmes, from talk shows about gardening and politics to music shows that specialise in electro and metal. As well as its on-air presence via the 102.7FM frequency in Melbourne, the station's real-world performance space is a 150-capacity room where musicians, theatre performers and comedy acts can get a gig.
Breaking and Entering is co-hosted by Lauren Taylor and uses the performance space for broadcasting live music. They also do some brassy q&a sessions. Winkler once asked the highly acclaimed Hot Chip: "Is this album an attempt to put doubts and introspection to the side and celebrate what you love doing?"
Does Winkler think Triple R is the most respected of independent broadcasters in Australia? "That's very complimentary and yes, Triple R is extremely well established but that extends to community radio in all cities."
Listeners: 440,000-plus weekly
Staff numbers: 30 staff, up to 800 volunteers
Studios: The whole station is broadcast from a studio in Brunswick, a northern suburb of Melbourne
Station owned by: The Community Broadcasting Foundation
Key shows: The Breakfasters, Breaking and Entering, Skull Cave, Maps and Off the Record