Outposts of opportunity / Australia
Carpe diem, mate
If you're an entrepreneur in search of a new venture, fortunes are on the up down under. And the richest seams to be found aren't anywhere near a mine: fish farming and medical matters are among the numerous opportunities we've unearthed.
Watch the television news for any length of time and it might seem that Australia is desperately trying to dig itself out of a giant hole. Falling gold, iron ore and coal prices alongside the weak Australian dollar are ­sending talking heads round the twist. The reality couldn't be more different. True to form, Australians from all walks of life are ­keeping their feet firmly on the ground. While resource investors reel, smart Australians are looking up at the ­countless other opportunities that abound in and around this giant continent.
Brainpower is being swapped for brawn but it is not all about software ­start-ups and financial services. The 12-country Trans-Pacific partnership agreement should open up new markets for "Made in Australia" products; ratification is expected by the end of the year. Meanwhile, you only have to look to Japan to see what a weak currency can do for a country's tourism industry.
And finally, don't be tempted to write off Australia's natural resources altogether. Chinese demand for steel may have peaked but it will still need its Antipodean ally to power and feed its growing urban ­population in a more sustainable way. So don your Driza-Bone bushman jacket, slap on some factor 50 and join us as we go and dig up some prime business opportunities around the Lucky Country.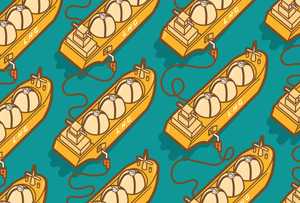 1.
Swapping Qatar for Queensland
Gladstone, Queensland
Qatar's natural-gas crown may be slipping: Australia is forecast to become the world's biggest liquid natural gas (LNG) exporter by the end of the decade. The timing looks fortuitous, with climate change becoming a bigger focus in ­emerging economies. Major cities in India and China are battling pollution amid ­rising domestic ­pressure but Beijing and Delhi will not be able to ditch cheap coal for ­renewables ­overnight, ­making natural gas an ­obvious bridge to clean energy. Gladstone is set to become a mining ­boomtown by the sea: it is home to Australia's fourth-largest port and has three LNG projects about to come online, supplying gas to Japan, China and South Korea.
Why now:
Energy-industry expats sick of sweating through the desert heat of the Middle East should consider a more temperate climate. Low energy prices and a weak Australian ­dollar make now a good time to tap into the country's next commodities boom.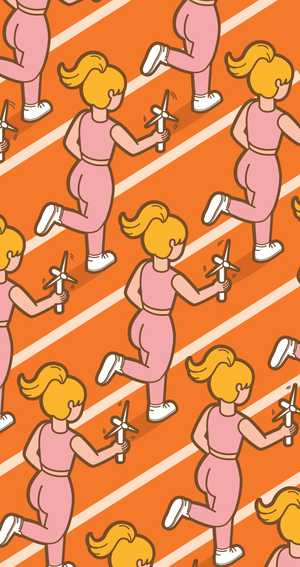 2.
Competing to be the world's first carbon-neutral city
Adelaide, South Australia
The winds of change are blowing in Australia. Public opinion has turned back in favour of reducing carbon emissions and the federal government has announced AU$2.5bn (€1.6bn) funding for renewable-energy ­projects, with solar a priority. However, a refusal to set specific carbon-reduction targets has prompted individual states to push forward unilaterally. Households in New South Wales can now sell solar power back to the network; other states have grander ambitions. South Australia wants to be a domestic leader on climate change by cutting emissions by 60 per cent by 2050 and attracting AU$10bn (€6.4bn) in low-carbon investment. State capital Adelaide will compete with Copenhagen to be the world's first carbon-neutral city.
Why now:
As a change to the federal government's position on climate change is unlikely to occur before the elections later this year, head to Adelaide to prepare your clean-tech business for nationwide launch. Australia's fifth-largest city is prioritising the efficiency of its transport and buildings.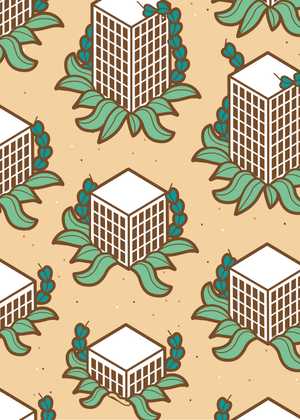 3.
Growing a city out of the dust
Darwin, Northern Territories
Canberra's AU$5bn (€3.3bn) Northern Australia Infrastructure Facility is the ­latest attempt by the federal government to turn the vast and undeveloped north of the country into Asia's food bowl, placing the frontier city of Darwin in the spotlight. The Northern Territory wants to make the state capital a more liveable city and triple its population of 150,000. It is largely cut off from Asia – Philippine Airlines is one of the only international carriers to fly direct to Darwin – so city-planners, architects, civil engineers, property developers and airline bosses should drop in on a conference in June to see how work is progressing.
Why now:
Last year a Chinese company took a 99-year lease on the Port of Darwin, Australia's largest cattle exporter.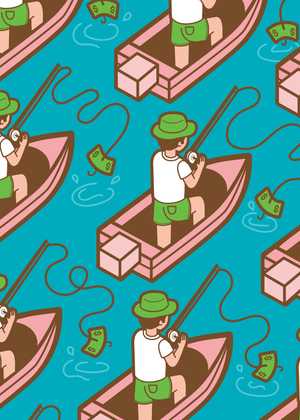 4.
Farming the sea
Australia's Exclusive Economic Zone
Australia's ocean territory is one of the world's largest but a preoccupation with cattle farming means its marine resources to go untapped. As demand for seafood is pushed higher by Asia's growing middle classes, fish farming is expected to put more protein on the table than wild fishing. Yet Australia's ­existing aquaculture is a minnow compared to industry big fish Chile and Norway. But some firms have shown ­potential: Tassal pioneered salmon farming in Tasmania, turning it into Australia's largest contributor to aquaculture production.
Why now:
The UN's food agency says that half of the fish consumed in five years' time will be produced by aquaculture.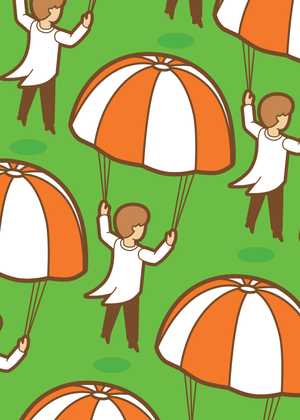 5.
Healthcare: the new education
Melbourne, Victoria
Australia already educates Asia's middle-class youth; international education is the country's fourth-largest export. Rising wealth in countries such as Indonesia and China could mean healthcare is the service sector's next superstar export. Australia is recognised for its quality healthcare and it has an impressive pedigree in medical inventions, from ultrasounds to robotics.
As well-heeled Asians age they will ­increasingly demand high-quality, hi-tech healthcare in areas such as cancer treatment, so Victoria's state government is in the middle of a three-year initiative to help businesses sell their services overseas.
Why now:
A state-of-the-art cancer centre opens in Parkville in mid-2016, ­drawing together 10 top research organisations.
While there are opportunities out there from the outback to Byron Bay, you will mostly need a fair chunk of capital to jump on the bandwagon. However, when we look at Australia we also see gaps in the market for new ventures and smarter, smaller-scale investments. Here's a rundown.
Start-ups, Aussie-style
The world woke up to Australian tech start-ups when Atlassian listed in New York in December. Prime minister Malcolm Turnbull has made innovation and tax breaks for new businesses his first major initiative as leader. ­Outside of Sydney, SMEs should find it easier to flourish now that the national ­broadband network, a project to deliver faster ­internet, is gathering pace.

Rubbing it in
Australians take skincare seriously, spurning shortcuts. ­Aesop's success in the US and Europe demonstrated the potential market for simple products with clever branding but few others have built a solid customer base abroad. Keep an eye on Melbourne-based men's grooming brand Hunter Lab.

Filling the silence
Australia Day used to be celebrated to the sound of the Big Day Out until the annual event – held in Sydney, ­Melbourne, Perth, Adelaide and the Gold Coast – was cancelled in 2015. Left with a big hole in Australia's limited calendar of festivals, Queensland's government is taking action by creating an event fund to boost tourism. Three funding rounds will be held in 2016 and applications are open to all.

Finding room
Six decent hotels have opened in Sydney in the past year, proof that ­hoteliers have recognised the dearth of good overnight options in the city. But as developers elbow each other for central spots, smaller-scale hospitality entrepreneurs should look further afield. Parramatta, to the west, has a redevelopment plan centred around a revitalised riverfront. Several Sydney cafés and restaurants have already established outposts there.

Cultural renaissance
Western Australia wants to change its reputation as a mining-only state and Perth stands to benefit. With the dust covers coming off its flagship Elizabeth Quay development, the city is investing in a calendat of cultural events, conservation grants for heritage buildings and a 12-month food-truck trial.