Time to take a break / Australia
Expo 91: Stop and start
The roadhouses along the Great Northern Highway in Western Australia are vital, serviceable sanctuaries for the truck drivers who frequent them. Monocle hits the tarmac to meet the rich characters who live life in the outback.
An hour's drive from Perth, an empty three-carriage semi-trailer truck rolls up to the petrol pump of the Chittering roadhouse. Its dreadlocked driver jumps out to refill his vehicle before strolling over to the blue-and-white cottage to put some fuel in his own stomach. For truck drivers beginning the trek up the continent's longest road – the 3,195km Great Northern Highway – this will be the first of many strategically located outback pit-stops. The brakes haven't completely come off Western Australia's mad rush for minerals, meaning there are still a few road-trains rolling across the desert. One-stop shops such as this one – offering food, fuel and a selection of survival amenities, from auto-supplies to sugar-laden energy boosters – ensure the arduous journey is eased with a welcome dose of comfort and convenience.
Despite its proximity to the city's major freight depots, the quaint Chittering roadhouse still draws in a loyal convoy of truckies who, apart from the much-needed material top-ups, are also looking for a friendly fix of human conversation. New owner Shirley Embrey understands this more than most. The 69-year-old drove trucks for 38 years before purchasing Chittering, which she now runs with her 70-year-old best friend Daun Jackson.
Just a few metres behind the newly renovated main building, monocle finds the pair on the porch sipping cups of tea in casual Sunday-morning attire; today is their only day off. A plank hanging by the door that reads "Shirl's love shack" is an early indication that the reception won't be hostile. After a warm offer to take a seat on one of the reclining deckchairs, Embrey surveys the empty road. "It's gotten a lot quieter over the past six months because so many mines have shut down," she says, almost apologetically. "Normally trucks would be rumbling up and down the road all day."
Despite the thinning traffic Embrey is resolute about her plan to focus on truckies instead of tourists – although she's quick to add that the latter are welcome too – and she has maintained her 05.00 to 23.00 opening hours. A new standalone shower block has been installed and is serviced each week with a 150,000-litre delivery of water, while card-activated bowsers provide a 24-hour fuel service. Over at the main building racks and shelves display an assortment of auto-fuses, small light bulbs, motor oil, torches and a stack of audio books, while the menu hanging above the counter – dominated by burgers and pies – caters to the hardened outback diet. Today's special is a sandwich of cheese, chicken, tomato, pineapple, onion, bacon and honey-mustard sauce. You get the idea.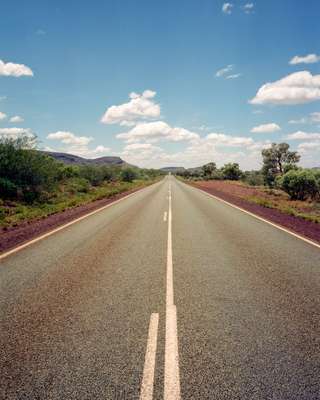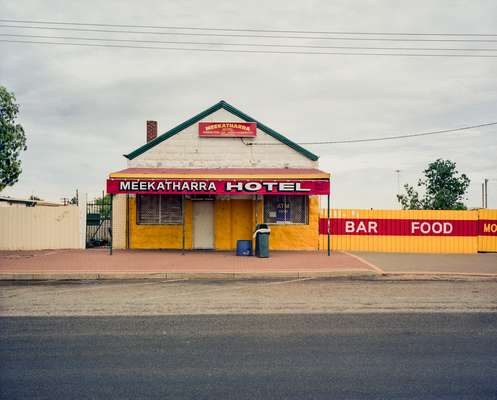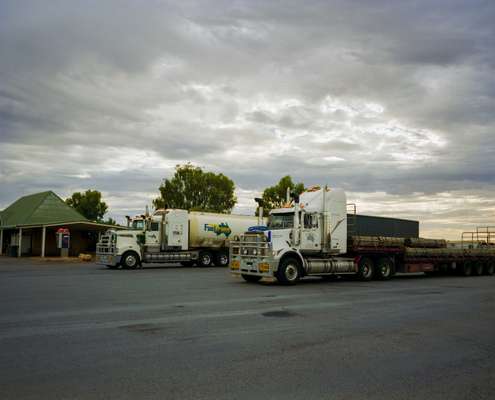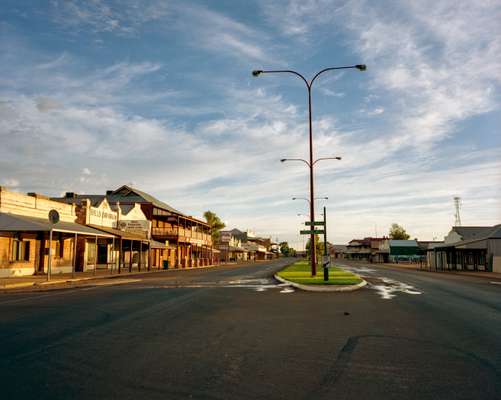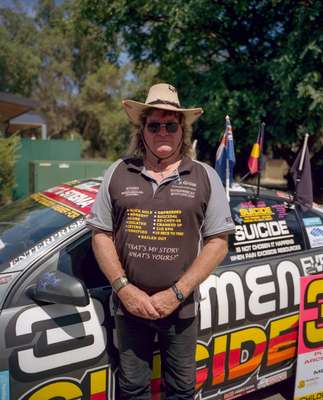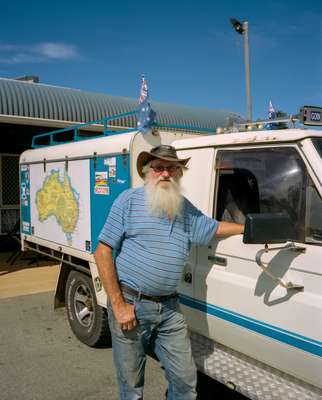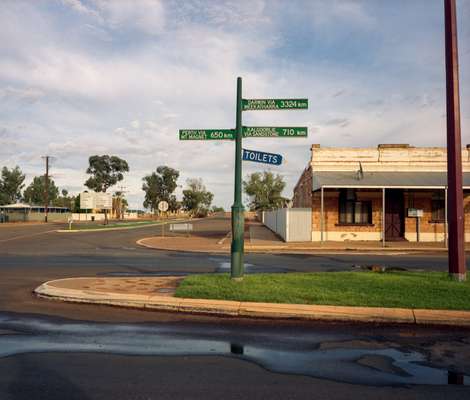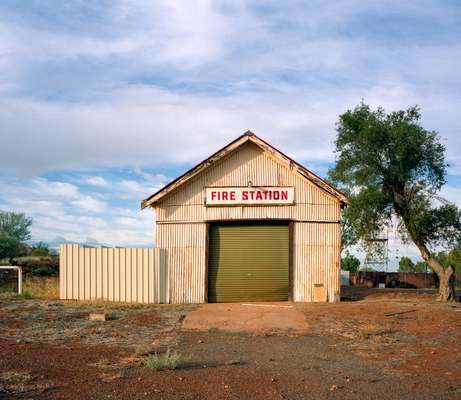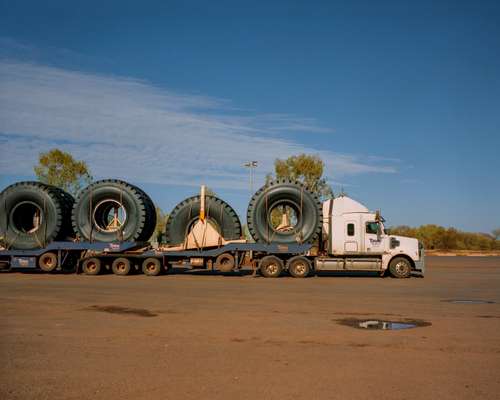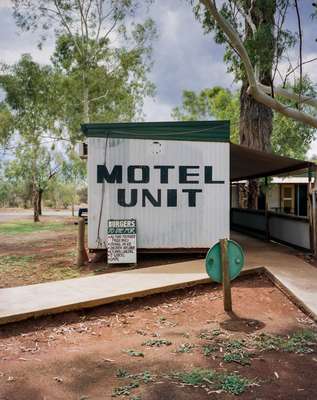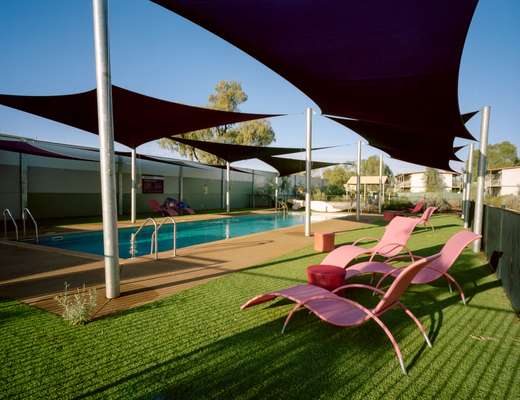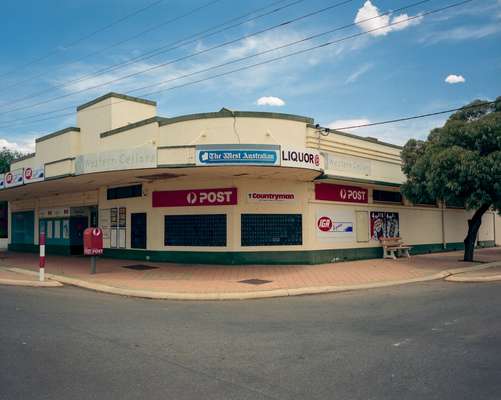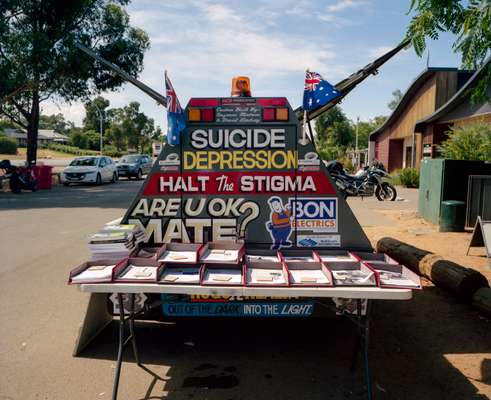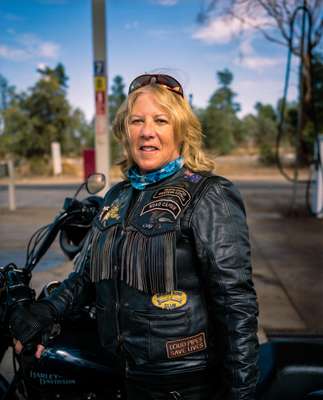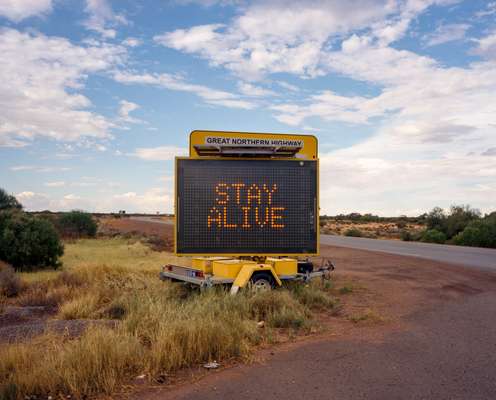 "I know what they want because I was behind the wheel for so long," says Embrey, who is well versed in the machinations of a tough, male-dominated industry. "I even know to call the quiches 'bacon-and-cheese pies', otherwise the truckies won't eat them," she adds with a laugh. When asked about life in the outback, Embrey is sanguine: "People out here are friendlier – they're freer." Jackson offers a decisively starker appraisal: "In the city you've got dogs barkin', cars doin' burnouts, sirens – nah thanks!" she says, swatting away the very thought with a dismissive swipe.
Back on the road – past a playful sign that bids farewell to motorists with the words "Wheat love to see you again" and a warning to avoid flattening any long-necked tortoises – the green of the landscape fades from emerald to olive and the earth turns from brown ochre to orange. The next stop is Payne's Find, named after a prospector who discovered gold here in 1911. The gold and the town have all but disappeared and the roadhouse is just another relic of a more prosperous, albeit fleeting, era. It was originally built a few kilometres away to service the Afghan camel trains but the arrival of motorised vehicles forced the road – and the roadhouse – to move too, brick by brick. The peaks and troughs of mining have shaped the landscape for centuries and the towns along this road have both swollen and shrunk on the whims of prospectors. At the peak of the regional gold rush the town of Cue once boasted more than 10,000 residents – dwarfing Perth at the time – yet only 400 remain today.
Crossing the Tropic of Capricorn a sudden downpour turns the ground a deep burgundy colour and sees the traffic swell at the Capricorn roadhouse. When storms are this serious it's best to park your 106-wheeler on a sealed surface and wait out the worst. As far as roadhouses go the Capricorn is the blockbuster of outback pit-stops. Only five years ago it offered just 20 beds; today the serious up-to-date operation boasts a new complex of two-storey buildings with enough accommodation for 350 guests. A seven-tank water-treatment plant provides drinking water and tops up three swimming pools. Meanwhile a gym, tennis court and mini putting green provide entertainment for guests and the 40-strong team of staff. It's all part of owner Craig Mitchell's ambitious plan to create a four-roadhouse network across the state. Hailing from a powerful regional-transport family, Mitchell also owns two other roadhouses – one on the west coast and another down south – and a fourth is currently being built in the northern mining town of Port Hedland. This is a very different type of roadhouse to Chittering. The recently inaugurated Drivers' Lounge is part of the plan to create a more familiar branded experience, enticing truckies to invest in a region-wide membership by offering them a private facility that includes showers, a laundry and a lounge furnished with coin-operated massage chairs parked in front of cable TV.
Morky (whose real name is Karen) is the resident "scrubber", which she later translates as "head cleaner": she's in charge of keeping the place in tip-top condition. "I was only supposed to stay on for a fortnight – and I quit five times in those two weeks – but I've been here for nine years," she says with a cackle. She claims to have seen 1,200 staff turnover in that time, highlighting one of the primary challenges facing these businesses in the middle of nowhere: staff retention. "It takes a certain character to survive out here."
Over at the maintenance shed, Kieran Moore has just returned from a call to evacuate any frogs from the rooms. "Yeah, I only found one green frog behind a toilet," he says, rolling his eyes. Moore has been here for three years, working 12-hour days servicing the water tanks, repairing general wear and tear and, yes, occasionally removing small creatures from bathrooms.
He's joined by Shane "Changa" St John, who has been filling in while Moore's partner is on leave. "In the transport game this is a five-star facility," says St John. "Stopping for a steak is a big change from eating out of a can of beans for a few weeks." A calloused truckie with more than 30 years' experience, St John puts the Capricorn's success down to strategy. "Thirteen hours' drive from Perth means we're perfectly placed to take advantage of the state's fatigue laws," he says, referring to regulations that mean drivers cannot be on the road for longer than 17 hours at a time. "But ultimately it comes down to three core ingredients: cleanliness, a hot shower and friendly people."
Further north the charred skeletal forms of tree trunks rise from the dark red earth, which derives its colour from a high concentration of hematite iron ore. Named after the Greek word for blood, haima, the element is still being vigorously extracted in the mines bordering the vast expanse of the Kirijini national park. Right in the thick of it is the Auski roadhouse.
"Two weeks ago we were fighting 14 bushfires and this week we had flash floods," says Steve Neil, the manager here of three years, who points out that 99 per cent of his clientele are truckies or mining-industry workers. The overwhelming prevalence of hi-vis vests and tribal-tattoo sleeves seems to give weight to this figure, although a couple of wide-eyed European tourists are surveying the rugged tableau with bewilderment. Or perhaps they just spotted the "Know your Pilbara snakes" poster over by the plastic utensil stand. Taking a seat alongside a salad bar in the adjoining mess hall, Neil explains that most of his 30 workers are backpackers who are looking to do a bit of forced saving before continuing their journey. "We have 163 rooms and we're 80 per cent full most of the time but my biggest challenge is keeping staff," he says. "I never get Australian applicants – they're always foreigners – and even then I struggle to keep them beyond the four-month mark." After a quick introduction to some members of the multinational team – including Filipino, Indian, Argentinean, English, Scottish and Dutch workers – Neil sits back down. This time he doesn't mince his words.
"I've had people turn up here with a romantic notion of the outback, only to leave the next day in tears. It's tough out here. It can be lonely and there's plenty of dust. You have to withstand the elements – and the people." Like most of those who have etched out an existence in the remote Australian outback, Neil is an extroverted character who quickly rebuffs the idea of resettling in a big city. "You need resilience to survive; being non-judgmental and having a sense of humour certainly helps. This isn't just a job though: it's a lifestyle choice."