Briefing / Global
Fashion
Briefing
Watches, boots, shoes, sunglasses, shorts and belts – not to mention a boutique shop in former church.
These unisex timepieces got their name courtesy of their neutral, unassuming look. "Design decisions are influenced by reducing materials and lines to enhance the contours and composition," says designer David Tatangelo.
---
Modelled on the French word for "cultivate", this Sydney-based brand was founded by Nicolle Sullivan in 2012. Originally a luxury bed-linen company, Sullivan expanded into sleepwear in 2015. This Inez pyjama set comes in a range of colours and is made from high-quality soft jersey; both the cuffed, elasticised trousers and the long-sleeved top are laced with a white piping trim.
---
Having launched its women's line five years ago, Sarah & Sebastian is now moving into handmade men's jewellery.
---
Q&A
Christian Kimber
Designer
Melbourne
British-born, Melbourne-based shoe and accessories designer Christian Kimber knows a thing or two about fashion: he's worked in "almost every part of the industry", from retail to buying, styling and production. His eponymous label was launched in late 2013 and from next season will be stocked in some of the UK and US's biggest department stores.
How do Australian consumers differ from UK consumers? Do you tailor your designs to the Australian market?
There are distinct differences between the UK and Australia in terms of disposition and lifestyle. The more relaxed attitudes here have definitely influenced my designs, in particular my entry into the luxury casual-footwear space. But as the industry becomes increasingly globalised, consumers are much more focused on universal values such as quality and craftsmanship.
What is it like trying to crack the international market as an Australian label?
It's hard to break into the international market as a new fashion label no matter where you are. But the Australian connection has a strong appeal in the US, Asian and European markets because it's bringing a different perspective into the mix. In the context of design the geographic isolation can be an advantage.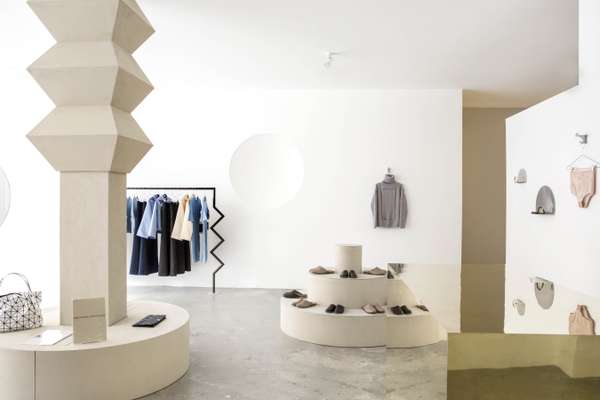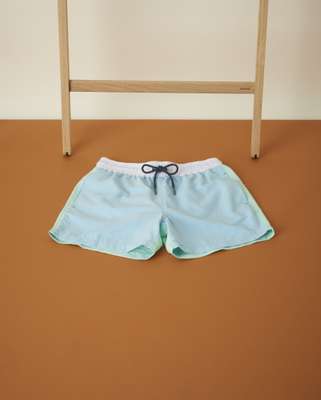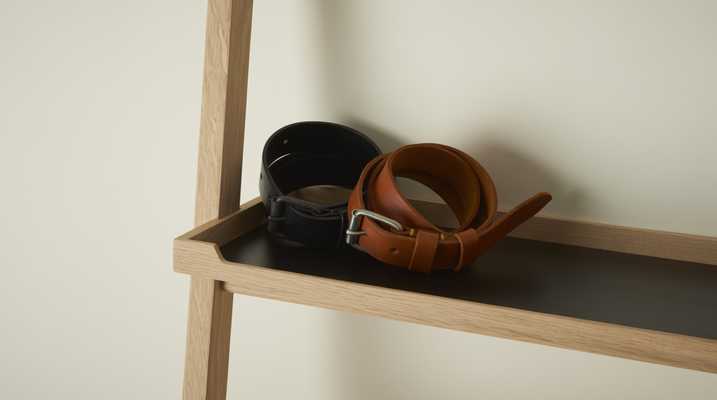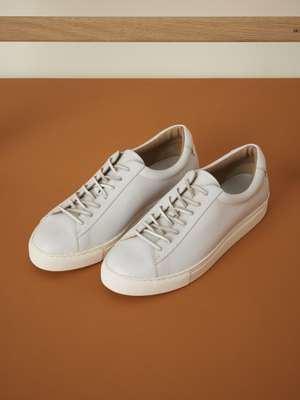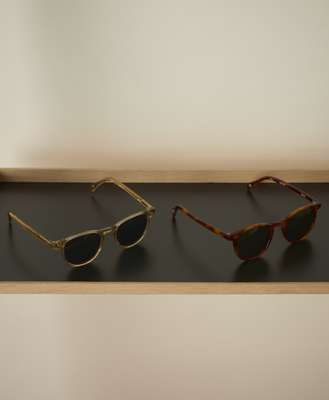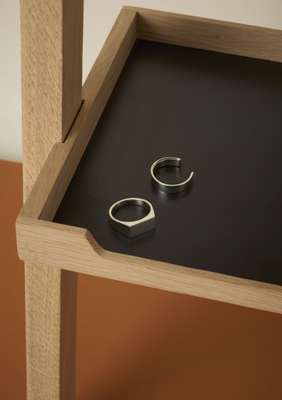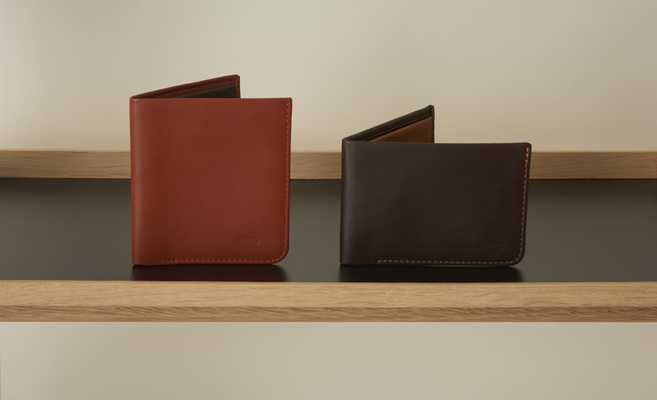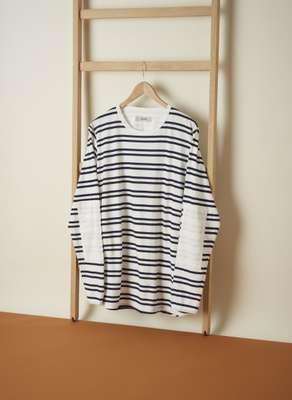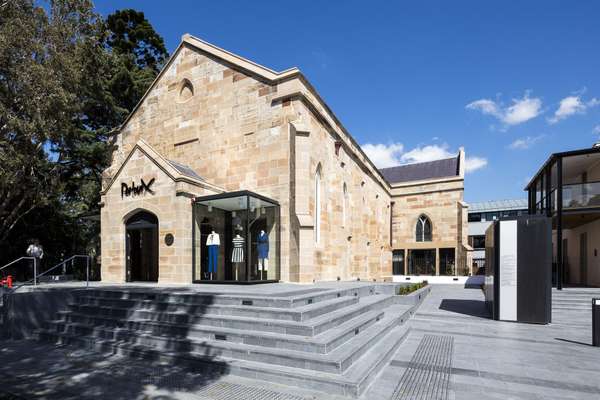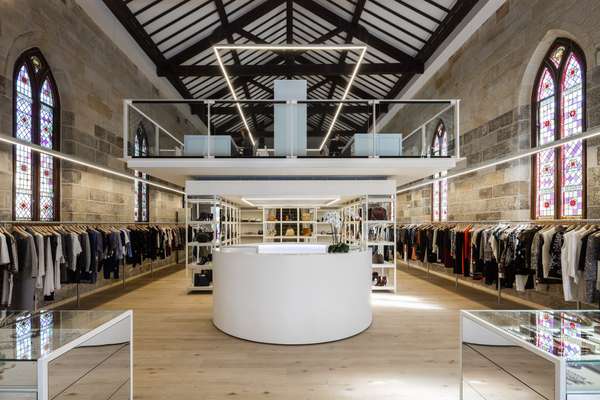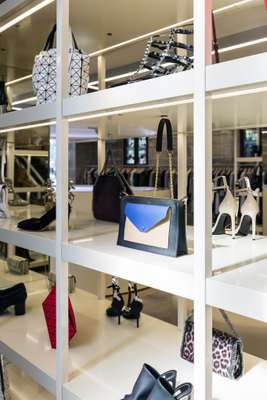 If you had to pick, what's your favourite new piece?
This season I've released a new sneaker style called Lower Fifth. The design draws inspiration from that area of Manhattan – you will see references to architecture in the pattern, textured suede and colourways.
---
When the time came for Eva Galambos to upsize her renowned Sydney boutique Parlour X, she opted for an unlikely new home: a 170-year-former church in Paddington. "The raw beauty and history of St John's epitomises the early Australian architecture of the area," says Galambos, adding that the building is filled with a "sense of nostalgia".
The space, which opened its doors in August 2015, uses the restored original sandstone walls and stained-glass windows as a backdrop to slick Iguzzini light-fittings and a selection of women's garments from designers such as Kym Ellery and Céline.
---
The Adelaide is the latest offering from RM Williams, the brand that has been producing handmade boots from a small factory in South Australia since 1932. The Adelaide is an elegant take on the traditional model that made the RM Williams name famous, and the brand's first style designed exclusively for women. Crafted from a single piece of leather, it is cut lower and with a slimmer toe-line and tapered heel.
---
Q&A
Kym Ellery
Designer
Sydney
Sydney-based designer Kym Ellery made waves last October when she became just the third Australian to show on Paris Fashion Week's official schedule. The watershed moment came eight years after she founded her womenswear label while working at a magazine.
What are you working on at the moment?
We have started to expand into leather goods, shoes and accessories; we will launch the shoes in Paris in March as part of our autumn collection. We are also working on a luxury Japanese denim project.
What are the major challenges that are currently facing Australian designers?
The biggest challenge is the difference in time zone and seasonality. We chose to ignore the Australian seasons in order to better capture the global market and that was an important part of why we've grown so successfully in the northern hemisphere. Buyers would say, "Oh, you're Australian – is this collection summer when everyone else is showing winter?"
Last year you became only the third Australian to show at Paris Fashion Week; what was that like?
It was really exciting. We had shown on the off-schedule twice before so it felt like we'd had practice, which meant it wasn't so intimidating for me on a personal level. I feel like we did a nice job: I wanted to keep it simple and elegant.
---
The wallet-maker's latest collection has two standout models: the High Line for tall currencies such as euros; the Low Down for notes such as the Aussie dollar.
---
A discreet flight of stairs on Elizabeth Street in central Melbourne leads to one of the city's newest avant-garde retail offerings: the No Order Market. Split into even thirds, the six-month-old shared space is occupied by multi-brand retailers Shifting Worlds and Slow Waves but also hosts French-Danish underwear label Baserange's first Australian outpost. "We wanted to create a hub; a mini shopping centre of sorts," says Maya Webb of Shifting Worlds, which stocks hard-to-find garments by Issey Miyake alongside jewellery by Ele Misko and a clutch of Australia-exclusive brands. "The aim was to reframe the concept of luxury, away from the traditional high-end model in Melbourne," she adds. Shifting Worlds' minimalist open-plan space was conceived by Sarah King of New South Wales design studio Blakeborough + King.
---
The beauty of Kloke's clothes is in the details: this double-striped pullover is finished with cotton elbow patches, and elsewhere in the spring/summer 2016 collection a boxy denim jacket is made with three exterior pockets and a rounded collar. The label was launched in 2011 by husband and wife Adam and Amy Coombes, who work with local suppliers and printers to create low-key clothes for men and women.
---
School friends Nick Guzowski and Alain Guglielmino founded this sunglasses label in 2015. The frames are sculpted from Italian Mazzuchelli acetate and use German Zeiss lenses, yet retain a distinctly Australian feel. Designed in Bondi Beach, each pair is a love letter to the area: the Buckler model, for instance, is named after a famous headland; others are inspired by local characters.
---
The recipe for men's swimwear brand Venroy's success remains unchanged: a sharp above-the-knee cut, a resilient weave for the highest cliff dive and a breadth of colourful designs. It's no surprise the brand has expanded into shirts and trousers and has a presence everywhere from Tokyo to Las Vegas. Founders Theo Smallbone and Sean Venturi established their first flagship in Bondi Beach last October.
---
Since starting their brand in 2014, Byron Bay couple Lara Bluett and Matt Fells have watched demand for their sleek and simple leather goods flourish. "We just love the rawness of the Australian landscape and try to reflect that in our pieces by exposing the natural beauty of the leather," says Bluett. Made from sustainable leather sourced from Indonesia, St Agni is now stocked in 25 retailers around the globe.