Briefing / Global
Food
Briefing
Take a culinary tour of enticing new spots, from east coast to west and back again.
Centred on an impressive wood-fire oven, Mile End is a love letter to the Montréal-style bagel. Boiled in honeyed water before being baked in the oven, the doughy delights served here are sweeter and a hint chewier than those synonymous with New York.
While they will concede that it's a controversial stance, Mile End's co-owners Ben Vaughn and Michael Fee are firm in their belief that they have developed the better bagel. The recipe was refined over months of testing and tweaking and the handsomely renovated space – which is just off Johnson Street – is a comfortable and well-designed perch to test Fee and Vaughn's contention.
---
Despite being in Adelaide, the dishes at newly opened Nola – including fried green tomatoes and steaming pots of prawn gumbo – are inspired more by the Louisiana Bayou than the Australian bush. Located in a stable from 1902 in Adelaide's East End, the historic pub retains its original masonry; inside, century-old Jarrah timber wine casks are repurposed as tables.
The Creole and Cajun-inspired menu showcases South Australian produce, while at the bar there are 16 taps pouring craft beers. The marathon whisky menu also serves as a crash course in Australia's burgeoning distillery scene, featuring spirits from Tasmania and the Atherton Tablelands in far north Queensland.
---
Perth round-up
Fresh takes
Perth isn't short of decent eats but newer spots are popping up more frequently across the Western Australian capital. Perched on picturesque Swanbourne beach in the city's western suburbs, The Shorehouse was launched by Scott Taylor in late 2015. There's a more formal menu inside but we suggest you take a seat on the deck and indulge in a bistro-style crayfish sandwich or a serving of fried market fish.
In Mosman Park, newly opened Rodney's Bait 'n Tackle is a drinking spot and sea-themed curiosity shop: vintage fishing rods line the walls and a boat has been repurposed as a bar. Meanwhile, Timber Café is sprucing up the south's coffee options. "Perth's café scene has experienced huge growth but we noticed the southern suburbs were missing out," says Sue Wagenaar, who founded the Harrisdale haunt last year. Using coffee beans from roaster Typika and serving a great breakfast – including smashed avocado with raspberry-flavoured balsamic vinegar – Timber has already attracted a loyal customer base. You'd be wise to join the queue.
1. The Shorehouse For the view, seafood and outdoor deck.
2. Rodney's Bait 'n Tackle For the decor and atmosphere.
3. Timber café For the coffee.timbercafe.com.au
---
My Kingdom for a Horse
Adelaide
To Emily Raven, the Shakespearean lament after which her café is now named was a metaphor for missed opportunities. So when the Melbourne-based chef saw Adelaide's growing café scene, she knew she didn't want to miss out. Raven and her partner Rachel Mead have channelled a combined 27 years of hospitality experience into creating a café focused on food, coffee and design in equal measure. Distinct interiors from Adelaide designer Samantha Agostino mean a strong 1970s influence and custom furniture throughout. Coffee beans are roasted on-site and Raven hopes to teach Melburians about the virtues of filter-brewing beans.
---
Like Fortitude Valley itself, this new Brisbane bar is busy almost every night of the week. Tucked into the ground floor of a once grand department store, Barbara has kept some original features of the space, including its pressed-metal ceilings. The crowd is young and discerning and though some arrive for the nightly DJ sets, most stay for the food as much as the drinks. Cocktails, wine and beer receive equal attention, with an impressive house brew called Babs.
---
Michael Madrusen made a name for himself in Melbourne as part of the team behind The Eveleigh restaurant. But for the past three years he's been weighing up a sister bar that's a departure from the iconic cocktail haunt that came before it. Heartbreaker is raucous, with a jukebox, a pool table and a neon sign that bears the bar's name in cherry red. The cocktails here come mixed in batches, which makes for less theatrical bartending but means service is sharp and speedy.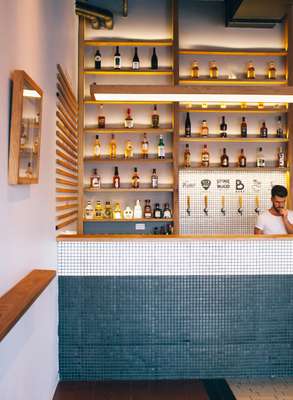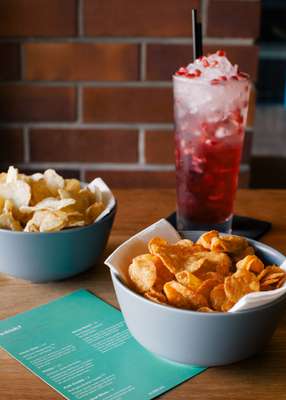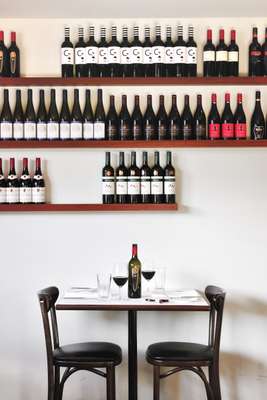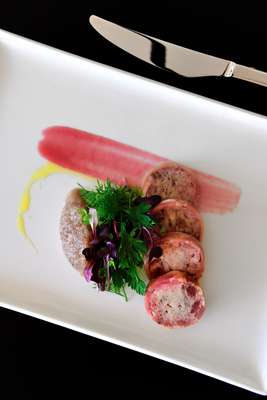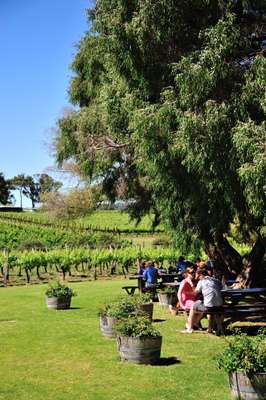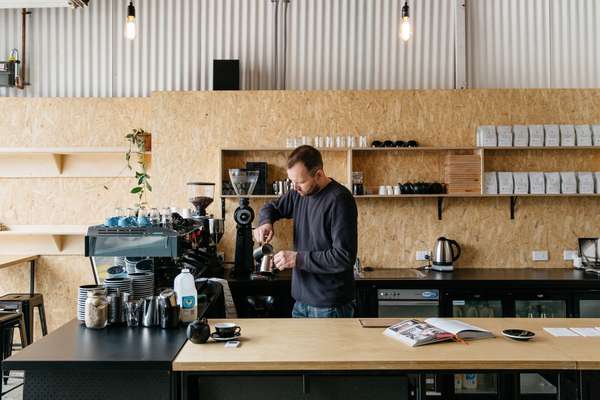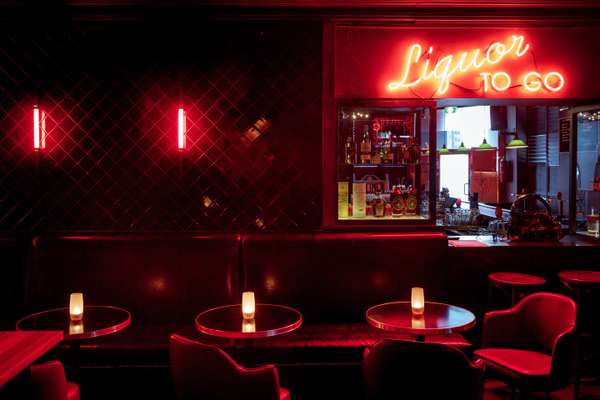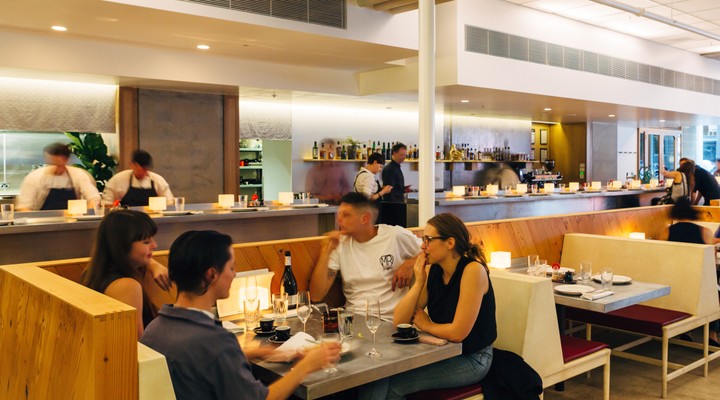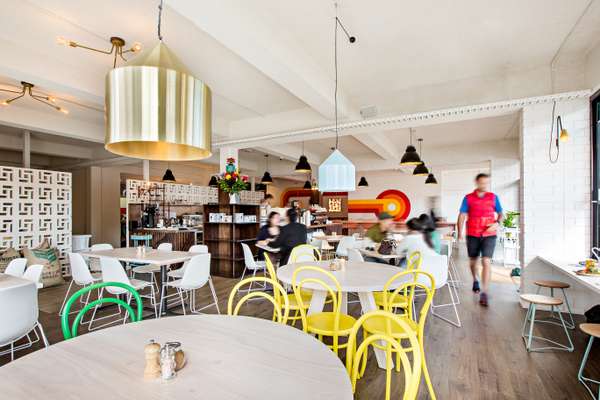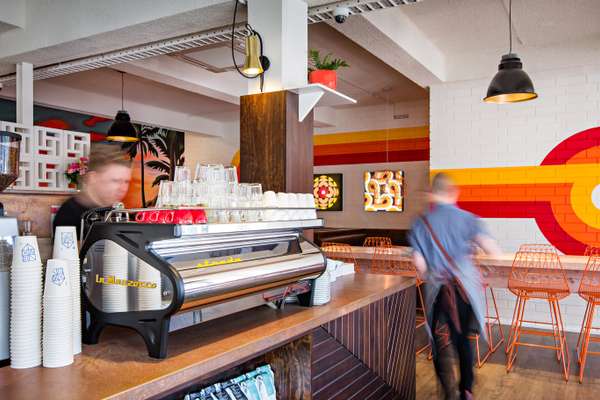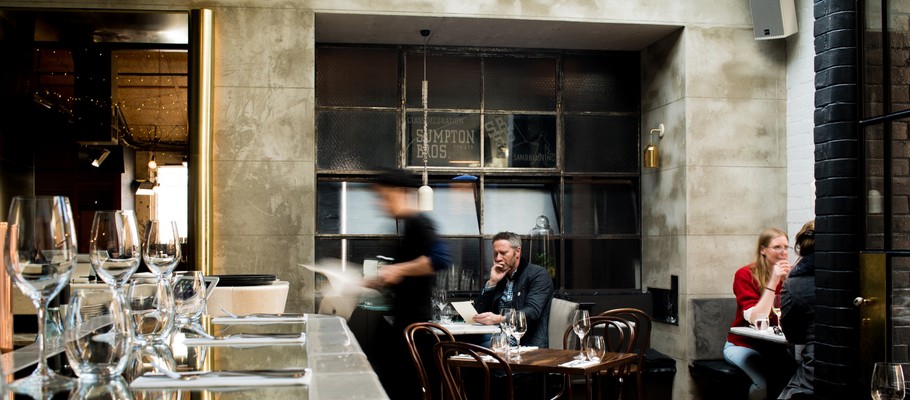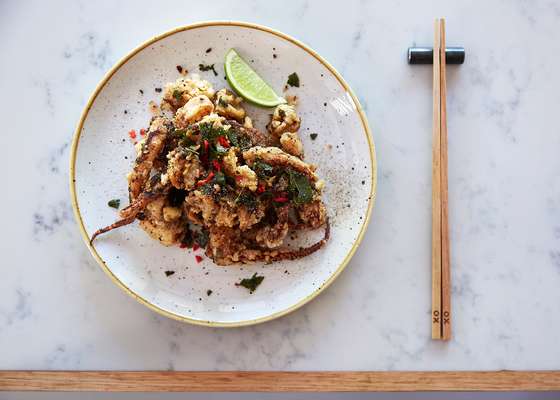 ---
Lauren Mathers' farm began with a single pig called Doris in the front garden of her parents' home in Barham, New South Wales. Today Bundarra is home to more than 300 plump Berkshires, an English pig breed prized for its rich meat. Just outside of Barnham, on the banks of the Murray River, the property sits in the Australian bush. Mathers turns her free-range pork into a tasty range of small goods that visitors can pick up from the attached farm shop.
Three wine regions to watch:
Yarra Valley Though it has long been a treasured weekend destination for Melburnians, the Yarra Valley is raising eyebrows around the world for its cool-climate wines. It's one of three regions that together produce 90 per cent of Australia's pinot noir and its taste-making reputation has helped take chardonnay from an oily, over-oaked drop to a leaner and more refined tipple.

Hobart Savvy wine-sippers have been enjoying Tasmania's award-winning riesling, sauvignon blanc and gewurztraminer since the mid-1800s and it's now attracting a loyal following for its reds too. Antarctic winds and fertile soil make Hobart's surrounding regions a popular destination for cool climate wines, particularly along the picturesque Derwent and Huon valleys.

Coonawarra Barossa Valley is Australia's most popular destination for wine but nearby Coonawarra may one day steal its crown. Its warm and dry climate, limestone soil and proximity to the ocean come together to produce a super cabernet sauvignon.
---
Set over two floors in a roomy one-time boozer on busy Oxford Street, The Paddington is the latest restaurant from Justin Hemmes' Merivale group. The premises is centred on a series of French-made Rotisol rotisseries, from which ex-Noma and Momofuku Seiobo chef Ben Greeno creates the restaurant's signature dish: chicken served half or whole. The mains are hearty and no-nonsense and although the seasonally changing sides show more colour, artistry and finesse, the headline here is filling food done simply. There's also a lively after-supper set who take to the upstairs bar, balcony and mezzanine for cocktails from Palmer & Co's Sam Egerton and Toby Marshall, or wine chosen by Franck Moreau and Adrian Filiuta.
---
Aussies may know how to make a mean espresso but when it comes to tea there's room to catch up with their Asian neighbours. Renee Creer and Paul Tooth, the founders of Perfect South, have taken up the challenge. Farmed in the sub-alpine plains of northeast Victoria, where climate conditions are similar to parts of Japan, the First Harvest and Estate varieties have been staples since 2012. More recent concoctions include an orange–and-cinnamon houjicha blend.
---
For years Adelaide's Italian heritage could only be tasted in old-school restaurants but the opening of Osteria Oggi in the heart of the South Australian capital's CBD is an unashamedly modern outing. The menu finds harmony in an antipodean reinterpretation of classic Italian staples. The space was brought to life by interior-design duo Studio Gram; the tunnel-like entrance follows a long deep-set bar, opening onto a large posterior mess-hall where diners can choose to either sit under a pergola-like central gallery or in the comfort of curvy booths.
Restaurateur Simon Kardachi – the man behind nearby Maybe Mae and Press Food – has opted to produce all pasta in-house, while chefs Andrew Davies and Mimi Rivers have sprinkled the menu with plenty of seafood. With the Barossa Valley and Adelaide Hills vineyards nearby, an empty wine glass is a potentially incendiary gesture so make the most of the well-compiled list.
---
Small bars are one of Melbourne's strengths but Smalls Bar is our favourite. The atmosphere strikes a cordial balance between intimacy and buzz across its 24 seats. "We are all about championing small producers," says co-owner Jess Ho, who manages a meticulous wine list with seasoned sommelier Wiremu Andrews.
Ho is usually on hand to take drinkers on a taste tour of wines, which are made by small producers based anywhere from the Adelaide Hills to Alicante. She may also point you in the direction of TFY, her own successful syrah produced in the nearby Yarra Valley. Delicious bites to eat prepared by the restaurant St Ali round off Smalls Bar's big credentials.
---
Star dish: Udon Bolognese
Cho cho san, Sydney
Cho Cho San, SydneyFew dishes sum up Sydney's melting-pot take on all things culinary better than this Japanese-Italian hybrid of a dish: Udon Bolognese. Our favourite recipe is available from Cho Cho San in Potts Point.
The inspiration of restaurateur Sam Christie and chef Jonathan Barthelmess – also behind The Apollo (see page 204) – the space itself is an elegant Izakaya-style joint brought to life by Greek architect George Livissianis. The window seats are the best place to people-watch and enjoy sesame-topped pork and chilli-peppered forkful of perfection.
---
Chef Anand Ramakrishna's fusion menu is artfully created and simply executed: the roasted pork neck with pickled ginger and chilli relish is recommended, as are the soft prawn-and-pork dumplings with spicy soy. The restaurant, set in a quiet suburb on Canberra's fringe, offers a modern take on South Asian cuisine and a refreshingly casual take on fine dining. The impeccably designed space from Capezio Copeland buzzes with a diverse crowd.
---
Some Adelaideans were surprised when Tell Henry opened in sleepy suburb Kent Town but founder Brad Bonar knew interesting things were stirring. Set in a former mechanic's workshop, Tell Henry is all about good coffee. You'll likely find Bonar manning a La Marzocco Linea coffee machine, carefully adjusting the grind of his Industry Beans coffee. It's the first café in South Australia to stock the Melbourne roaster.
---
Those mourning the loss of Golden Fields – chef Andrew McConnell's cherished St Kilda joint – have come to regard his latest venture as an institution of the same standing. Some dishes at Supernormal have been passed on from its predecessor – notably the beloved New England lobster roll – yet the seasonal menu here raises the game with more Asian influences.
There's a touch of China in the slow-cooked Szechuan lamb and some Seoul in the sour shiso kimchi and tuna. If the Wagyu beef doesn't spell Japan loudly enough, the neon signage on Flinders Lane and the private karaoke booth will. From morning to night, chefs carry sharing plates from the open kitchen to the sparsely decorated yet always buzzing dining room.
---
Margaret River round-up
Wine and waves
There aren't many places in the world where you can surf tall swells in the morning, stroll along beaches in the afternoon and five minutes later find yourself sipping some of Australia's best wines in a quaint and shady vineyard. But Margaret River, south of Perth, is a gourmet paradise surrounded by white beaches and the azure sea where the Indian Ocean meets the Pacific.
Many of the young winemakers here came as surfers and found that the land, sea air and mild climate could also result in feisty wines. The turning point came in 1965 when an agricultural expert said Margaret River's farmland was perhaps the best terroir in Australia for growing vines. "You get the best grapes by giving them plenty of sun and heat during the day and enough rest in strong, fertile soil at night – and that's what we have here," says Drew Brent-White, a surfer and winemaker from Windance Estate in Yallingup.
Three Margaret River stop-ins:
Hay Shed Hill Vineyards
The vines here were planted in 1973 and the vineyard excels at the region's cabernet sauvignon, chardonnay, semillon and sauvignon blanc.

McHenry's farm shop & winery
This family business supplies meat to top restaurants in the region. Daughter Freya Hohnen also produces wine and olive oil.

The Studio Bistro
This relaxed bistro and gallery in Yallingup is perfect for a leisurely brunch before exploring the area's grape-based delights.
---
The Continental Deli is the inspiration of Elvis Abrahanowicz, chef and co-owner of Surry Hills' favourite Argentinian steak joint Porteño. The venture, launched in 2015, is at the vanguard of a wave of new restaurants and bars bringing a smarter punter to the traditionally grungy western district of Newtown.
The Continental, decked in dark wood and tiled floors, operates during the day as (you guessed it) a deli –but come nightfall it transforms into a low-lit bistro and bar. If you fancy a snack before dinner the cured meats and top-notch cheeses prove a delightful accompaniment to a glass of semillon chardonnay or – if you're after something a little stronger – a can of house-mixed martini.
---
The five friends behind this folksy bar and restaurant got themselves out of a tight spot (so to speak) by building themselves a premises in a tiny alley between two existing buildings. The result is a laneway log cabin surrounded by stonework; divided into three sections, the slender wood-hued saloon includes a front bar, an open-air courtyard and a restaurant out back. There's also a wood-fire oven to the rear and a meaty menu of no-nonsense food.
---
Those mourning the loss of Golden Fields – chef Andrew McConnell's cherished St Kilda joint – have come to regard his latest venture as an institution of the same standing. Some dishes at Supernormal have been passed on from its predecessor – notably the beloved New England lobster roll – yet the seasonal menu here raises the game with more Asian influences.
There's a touch of China in the slow-cooked Szechuan lamb and some Seoul in the sour shiso kimchi and tuna. If the Wagyu beef doesn't spell Japan loudly enough, the neon signage on Flinders Lane and the private karaoke booth will. From morning to night, chefs carry sharing plates from the open kitchen to the sparsely decorated yet always buzzing dining room.
Q&A
Sujet Saenkham
Founder 
Spice I Am
Sydney's king of Thai cooking talks about the 12 years that have passed since he founded his first restaurant in Surry Hills, as well as the four spaces he has opened since. He also just launched a range of packaged sauces and penned a cookbook.
What's your background?
I trained as a chemical engineer and then worked as a flight attendant for Qantas to hone my customer service skills. I'm Thai-born and have always been passionate about Thai food. I cooked for my family from the age of eight and all the food was grown on our land so we never had to buy any ingredients.
How would you describe Thai food in Australia?
Some of the Thai food in Sydney is better than that in Thailand because the ingredients are grown naturally and are more authentic and flavoursome.
How did you manage your expansion?
Each restaurant has a different design and most of the food is diverse. Three restaurants serve authentic Thai cuisine, one serves regional Thai and another serves northeastern Thai street food from Issan.