Australia's vernacular / Brisbane
Form and function: Brisbane
Australia's architectural heritage is rooted in practicality but has since been elevated – even those houses that are already on stumps – by modern interpretation to become something altogether more elegant and enduring. Monocle crisscrosses the country to pick out some prime examples.
The Australian vernacular is a response to climate, context and necessity; an answer to demanding terrain, termites and extreme weather. It began as "architecture without architects", to borrow a phrase from the Czech-born, New York-based architect and author Bernard Rudofsky, who launched the term vernacular in design circles in the late 1960s.
Built from wood, corrugated metal, stone and even, occasionally, bark these post-colonial dwellings used resilient locally sourced materials to make practical spaces, borrowing from Georgian, Regency and Federation styles as they went. The suburban homes that emerged subsequently – and the notion of the "Australian house" altogether – lent heavily on their example.
Today's architects pull on the vernacular heritage and are influenced by everything from classic homesteads to rural wood-and-tin shearing sheds. They continually reinvent, restore and respond to its archetypes. Given Australia's geography, they often make use of materials quarried, felled and smelted on the island continent. The result is practical buildings that draw on history and resonate with the Australian landscape.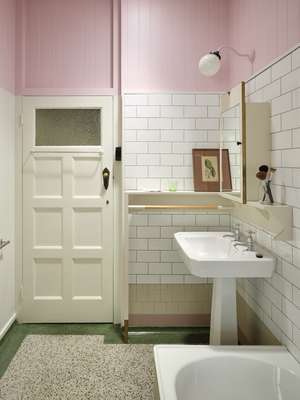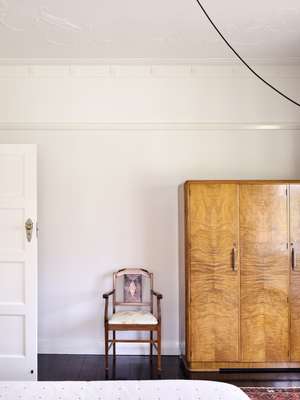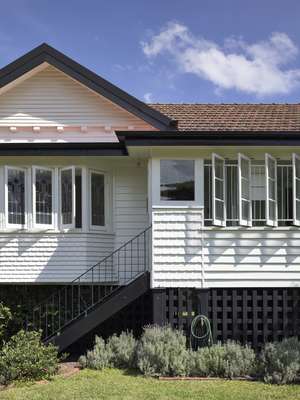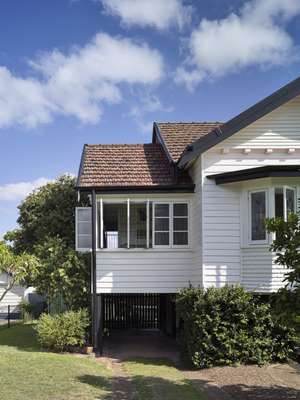 ---
The restored weatherboard cottage
Brisbane
Brisbane's leafy suburbs are home to some of Australia's most iconic residential forms. Along every block, quaint weatherboard cottages and "Queenslanders" (symmetrical, veranda-clad homes with corrugated-tin roofs) are raised on stumps above termites, possums and sometimes even the cruising altitude of mosquitoes.
Built for the working and middle classes of pre-Second World War Brisbane, many of these wooden homes still stand strong today. With their "breezeways", verandas and elevated position, they were designed to cool air long before the advent of the air conditioner.
"The houses look like they have been made by the same builder and the same carpenter but it is simply that the DNA is the same; it is like they're siblings," says architect Stuart Vokes, whose firm Vokes and Peters has become known for its sensitive renovations of these weatherboard homes. Many Queenslanders were eschewed by Brisbanites in the 1970s and 1980s because they favoured bricks-and-mortar homes but they have been enjoying a recent revival.
Vokes' own family home is a stump-raised timber and tile-roofed 1930s residence filled with character. Inside, rug-covered painted wooden boards are the backdrop to rattan and cane furniture that nestles among freshly whitewashed custom-built joinery; 1930s-era light fittings hang from the ceilings next to restored cornicing. Though it isn't a prototype Queenslander (it doesn't have a tin roof), its position off-ground and its timber weatherboard lend it the same charm when it's creaking and trembling on windy days.
The simple two-bedroom home stands as a proof of concept for Vokes' firm's design ideas, which extol the virtues of rooms over open-plan and experiment with enclosure. His house explores the idea of the "sleep-out": the tradition of veranda-style outdoor spaces with daybeds.
Vokes' scheme turns the property's sleep-out into a versatile "outdoor room" that can be adapted according to the seasons. "The sleep-out had the beautiful qualities of being on the veranda but could easily be modified," he says, dodging toys strewn across the painted "lawn". It reflects a pale-green glow onto the interior walls that now enclose a playroom, office and dining room.
Walking around the breezy interiors where sunlight streams through huge louvred windows, the notion of bringing the outdoors in quickly starts to make sense. This restoration preserves the original footprint of the house as well as the light, elegant character that defines Queensland's weatherboard housing stock.
Historically the subtropical climate and the reactive clay soils of the region have made wood an ideal material for Brisbane's suburban development. "Timber is not only a lightweight material but it's also a tolerant one that avoids the cracking that you see in brick veneer buildings," says structural engineer Greg Killen. Timber is still a viable and readily available resource in the Sunshine State: 35 per cent of Australia's forest is in Queensland. The state is home to 52.5 million hectares of native forests and 233,000 hectares of plantations producing mostly softwoods such as pine and cypress – which has a native resistance to termites – but also a young and expanding hardwood estate producing species such as spotted gum and blackbutt.