Australia's vernacular / Tasmania
Form and function: Tasmania
Australia's architectural heritage is rooted in practicality but has since been elevated – even those houses that are already on stumps – by modern interpretation to become something altogether more elegant and enduring. Monocle crisscrosses the country to pick out some prime examples.
Shearers' quarters
Tasmania
John Wardle's family had been running a sheep farm on Tasmania's North Bruny island for a decade when the architect decided to replace the shearing shed that had burnt down in the 1980s with a building to house workers during the shearing season. The blustery ocean-edge site is tucked behind a weatherboard cottage erected by Captain James Kelly (the father of the island's whaling trade) in 1840.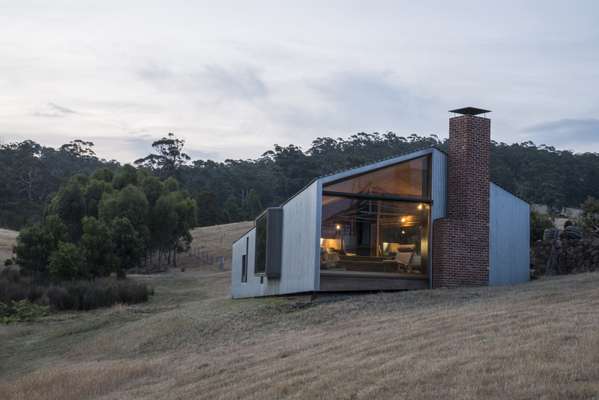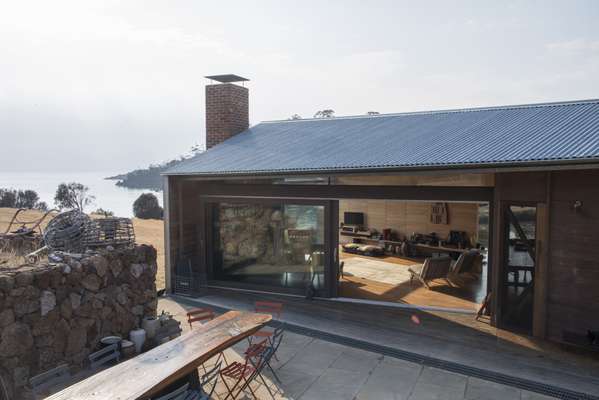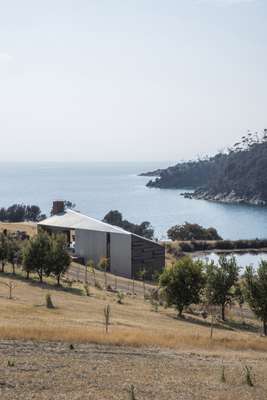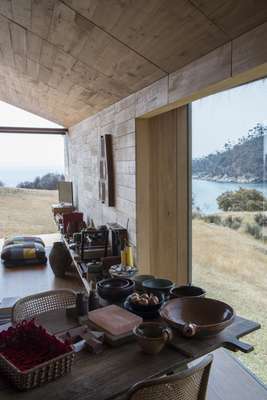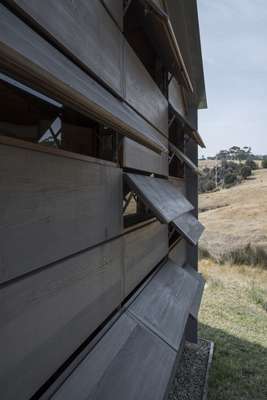 Built into the shelter of a natural gully away from the wind, Wardle's project is a reinvention of the classic worker's cottage. While it follows the footprint of the old building, it uses a palette of wood and corrugated iron to create a long, sleek, modern form that opens out onto the ocean. "In designing it I was acutely aware of the many histories that were evident in the landscape and the buildings sited within it," says Wardle.
Featuring two bedrooms, a laundry, a bunk-room and a living area with vast windows (and sublime ocean views), the interior is lined with locally sourced pine and recycled apple crates. Vents and louvres in the bedrooms bring in the cool sea air; furnishings are pared-back and practical. This is, after all, a working sheep farm (as well as a retreat for Wardle's family and staff). He admits that at first glance the building still looks very much like a shack. "Upon arrival, along the gravel driveway, it appears most akin to a rural shed adjacent to the old homestead."
Wardle and his Melbourne-based staff are constantly adding to the surrounding area but make sure to always employ traditional techniques. "This last trip I engaged a stonemason, two carpenters, a specialist wood cutter and an arborist in aiding us to build a small bridge, a stile, a 'stone project' and a bird-observation platform," he says before trailing his next venture: the restoration of the original captain's homestead. "Bruny is a bit of an obsession."
Whether it's for a roof, an outback shack or a church hall, corrugated metal is a stock player in Australian architecture. Wardle's shearers' quarters use Lysaght metal, a brand that started life as a UK-based export business trademarking as Orb. Such was the demand for the product in Australia that in 1921 its Irish founder, John Lysaght, established a manufacturing plant in Newcastle, NSW, to service Australian demand. Now owned by BlueScope – Australia's largest steel producer – the brand has historic mettle and industrial might.