Australia's vernacular / Sydney
Form and function: The Seidler House, Sydney
Australia's architectural heritage is rooted in practicality but has since been elevated – even those houses that are already on stumps – by modern interpretation to become something altogether more elegant and enduring. Monocle crisscrosses the country to pick out some prime examples.
"Harry was always controversial," says Penelope Seidler of her late husband. The couple built and designed their family home half a century ago; it stands secluded among tree ferns in the hills of Killara in northern Sydney.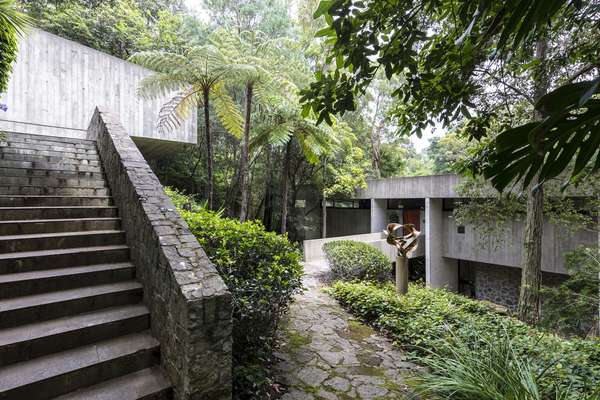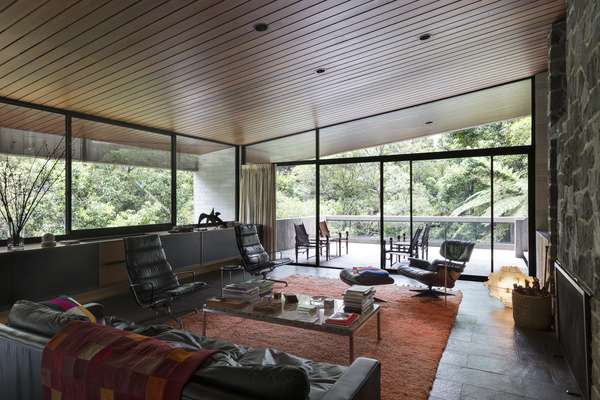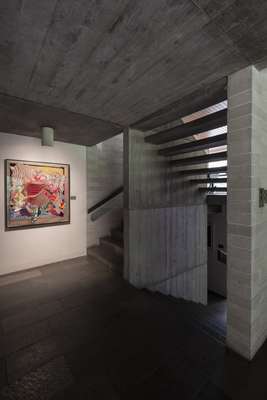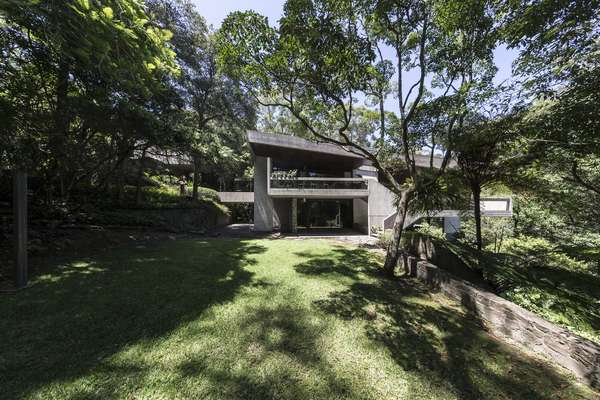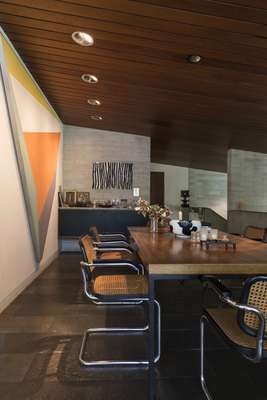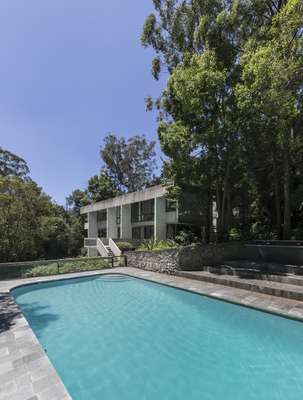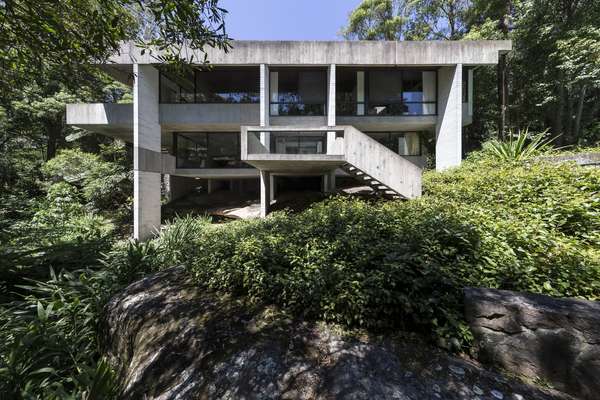 Completed in 1967, they moved in on Harry's 44th birthday and the modernist split-level, open-plan residence became an instant focus of curiosity. "Early visitors made odd comments about the hard stone floors and excessive windows," says Penelope. "I didn't know what they meant; perhaps they were all used to linoleum." Sydney's native clique of architects was more enthusiastic, roused by Seidler's embrace of the rugged landscape and use of spacious interiors that turned Australian typology on its head. In many ways it was the beginning of a new vernacular.
"Houses were still quite English and American at the time but postwar immigrants had very different references," says Penelope, alluding to the country's increasingly multicultural make-up. Austrian-born Harry was first lured to Australia in 1948 to build a house for his parents. He arrived in Sydney after an apprenticeship in New York with Marcel Breuer (the latter's chairs are still scattered around the house) and an extended stopover in Rio de Janeiro with Oscar Niemeyer.
While far removed from the soaring skyscrapers and residential towers for which Harry Seidler became better known, their home is governed by Bauhaus elements that are just as forward-thinking today as they were back in the 1960s. The path of the sun dictates how the house is used. The northern rooms – living spaces, kitchen and generous balcony terrace – make up the more playful side of the house. The southern rooms are bedrooms and a book-laden study. Thoughtfully positioned slots on the roof allow sunlight to reach the innermost corners of the interior. Unlike suburban houses that came before it, Harry and Penelope's home embraces the natural world outside: lush ferns, flowering ginger plants, laughing kookaburras and the flowing waters of a rocky creek are part of life. The house was a benchmark for interaction with the Australian outdoors – and one that many followed. At the time of building, such ideas were seen as intrepid; today they form part of natural architectural instinct.
After five decades of family life and entertaining friends, Penelope prefers to spend more time immersed in nature. "It's a joy," she says. "It's like living on a private island of green."
The primary walls and pillars of the residence are made from concrete, a material that keeps the temperature of the building stable. The ceilings are fashioned from Tasmanian oak. Floors are made of quartzite, which is often used to line the city's footpaths. Riverina granite was used for the kitchen benches and the bathroom and can still be sourced from regional quarries along the east coast.