If not here, where? / Melbourne
Made in Australia: Maton
As far as the firms over the next four pages are concerned, if you want a job done properly you do it yourself. Be they making bikes, furniture, microphones, ferries or guitars, these are companies that all revel in the fact that they still call Australia home.
Maton
Guitar specialist
Melbourne
The director of Melbourne's Maton Guitars, Linda Kitchen, is proud that the company her father founded 70 years ago now exports to China but vows it will never manufacture there. As the firm expands its exports generally, Kitchen is determined it will ­continue to build its guitars in ­Australia despite the ­higher costs of production. "We're a handmade ­quality product," says Kitchen, who owns the company with her husband Neville. "If we move away from where we started, we lose our soul."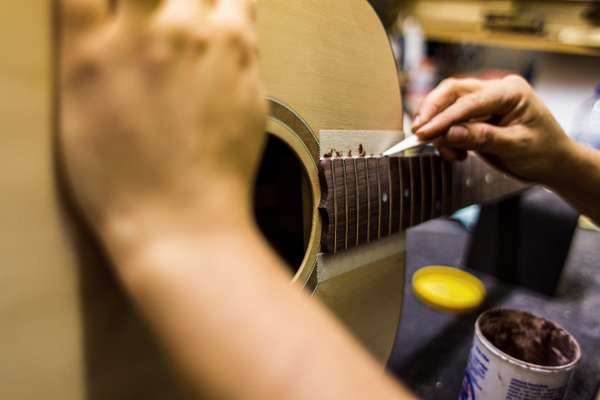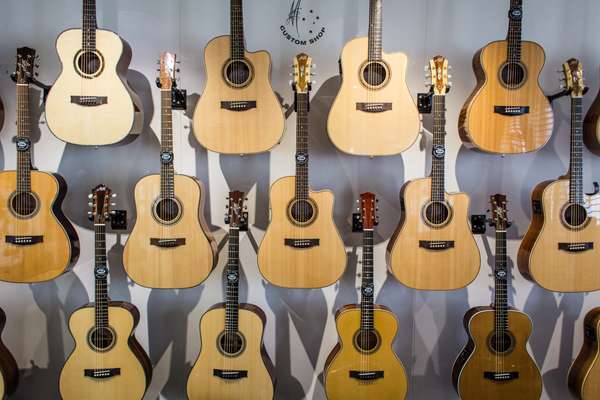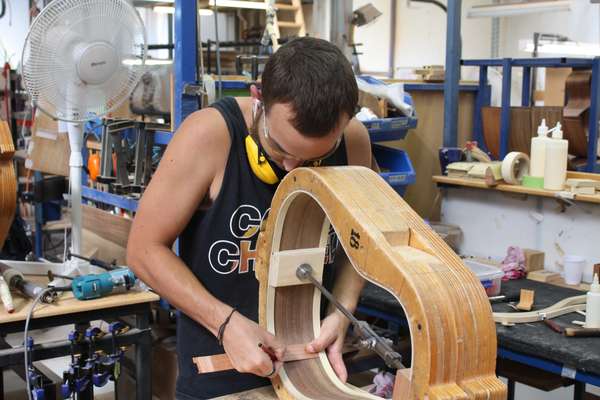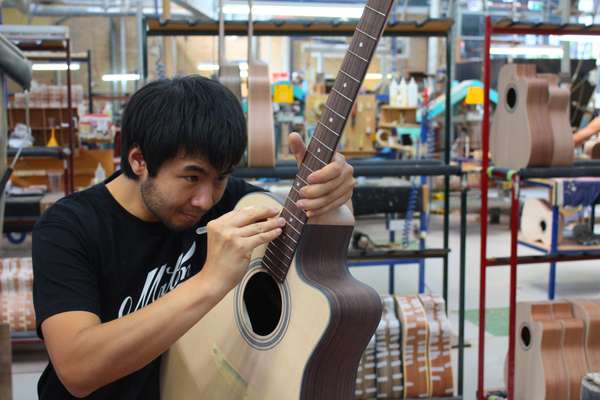 Since Kitchen's father, Bill May, began ­selling guitars he made in his backyard, these acoustic and electric instruments have been embraced by famous Australian ­performers, ­including Tommy ­Emmanuel and singer-songwriter Paul Kelly. Elvis Presley strummed a Maton in 1957 film Jailhouse Rock and a Maton electric guitar played by George Harrison in 1963 reportedly fetched $485,000 (€445,000) at auction last year.
The company employs 70 staff and produces 8,000 guitars per year. It has distributors in Japan, China and Europe and wants to crack the US market. "For many years, 90 per cent of our guitars were sold in Australia but now 30 to 35 per cent are sold overseas," says Kitchen. "Down the track I'd like it to be 50-50."
Politicians of all stripes have praised the brand's commitment to local ­manufacturing. Tony Abbott visited Maton's ­humidity-controlled ­factory in Box Hill, ­Melbourne, the day before he became prime minister in 2013. And as PM in 2010, Kevin Rudd gave then ­Indonesian president Susilo Bambang ­Yudhoyono a Maton inscribed SBY. Political players, clearly.
maton.com.au
Year founded: 1946
Employees: 70
Guitars made per year: 8,000
Finished weight of an acoustic guitar: 2.07kg
Cost of a guitar: AU$1,200 to AU$10,000 (€780 to €6,500)