My last meal / Sydney
Nancy Pilcher
The former 'Vogue Australia' editor on why her fondness for food isn't a passing fad.
"I hate tricky food that has foam on it. The food here at The Apollo is delicious because it's not tricky. The slow-cooked lamb is to die for and the taramasalata is mind-boggling. You can't book so you have to come early. My family has always been into food. My grandfather was a German chef who moved to Pittsburgh, Pennsylvania, where I grew up. I always remember him coming to our house. He would spend a week with us and cook the most amazing dishes. But quite German: beautiful latkes – potato pancakes – or beef.
Before I came to Australia I'd never had a piece of lamb; in the US it was always beef or pork. My family still lives in Pittsburgh but I moved to New York and went to fashion school. That's where I met my husband: he was a waiter in a restaurant.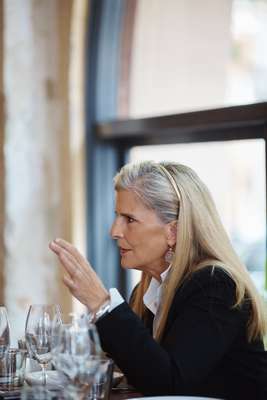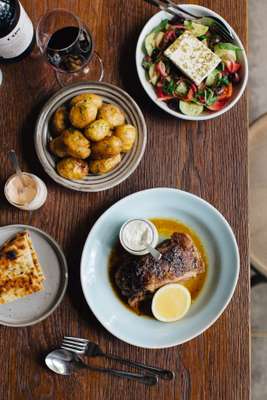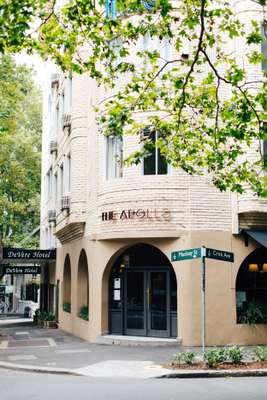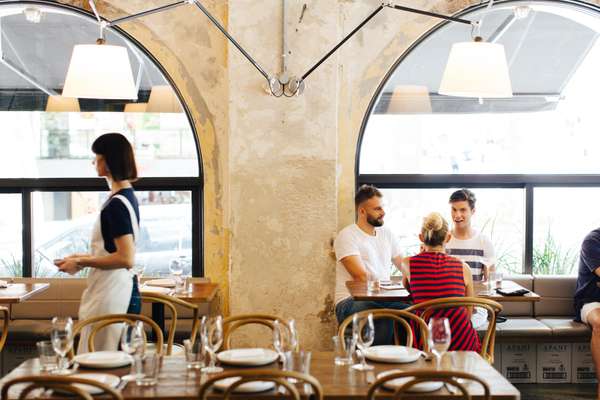 A few years later we travelled in and around Europe in a camper van. The best food we had was spaghetti out of a can and sardines that we could find on the beach in Morocco. That was it. We never ate in restaurants and my husband used to say, 'Every restaurant we eat in is another day that you can't stay in Europe.' We had great fun.
I went back to New York then came to Australia for work in 1973. I studied to be a fashion buyer and I thought we were only going to stay in Australia for a couple of months. I went to a few department stores and they said they'd pay au$50 (€32) a week and I'd have to wear all black, which wouldn't be a problem for me now but it would have been then. That department store was David Jones in downtown Sydney.
One day I was walking along the street with my husband and we saw a newsstand. There was a copy of Vogue and I said, 'There's something wrong here. I've got the latest Vogue.' You know how Americans think that everything that happens is in the US. He said, 'No, there's an Australian Vogue.' And I thought, 'Oh, that's interesting.'
I started as a secretary for the marketing director in 1973. So I worked my way up from secretary to fashion editor, executive editor to fashion director and then eventually, years later, I became the editor. I cooked a lot when I first got married. I didn't in the US at all because I lived in New York – why cook? I went to a different restaurant every time and my husband would pay. But when I came to Australia I had more time and a house of my own. I bought editions of Elizabeth David's cookbooks and I just started to dive in and out. We had dinner parties and lots of people around.
I think eating and cooking in Australia is a pleasure because the produce is so beautiful. Even today I don't shop in a supermarket: I go to my greengrocer, I go to my butcher, I go to all the specialised health-food people to get different things. You can make food that tastes beautiful without having to put too much into it. For my last meal I would cook. It would be at home, with my family. I could include close friends and I'd have it here in Sydney.
This city has come into its own over the past 10 years. Food is very important to everybody and people are becoming more and more interested in it. It used to be fashionable to say, 'I'm a stylist' or 'I'm a photographer' or 'I'm a model' – but today chefs are the 'stylists' of the world."