Design companies / Australia
Object lessons: Design companies
If you want to know what makes Australia special, you needn't look much further than the nation's dynamic design community. Monocle meets a choice selection of its crafty creators.
Australian designers have always drawn on local materials, international ideas and a diverse population for inspiration. Modernists such as the Austro-Hungarian master cabinetmaker Schulim Krimper, who emigrated to Melbourne in 1939, set the bar early on.
Yet it hasn't all been plain sailing. The advent of cheap furniture imports and replicas alongside an economy that offered rich rewards in tech, mining and commerce took its toll on the country's tradition of making.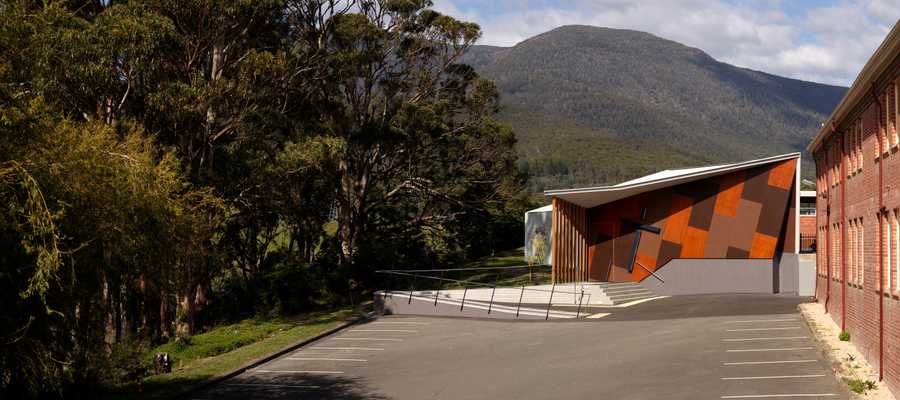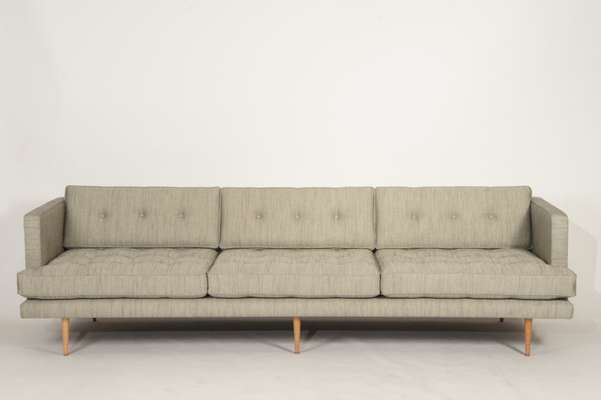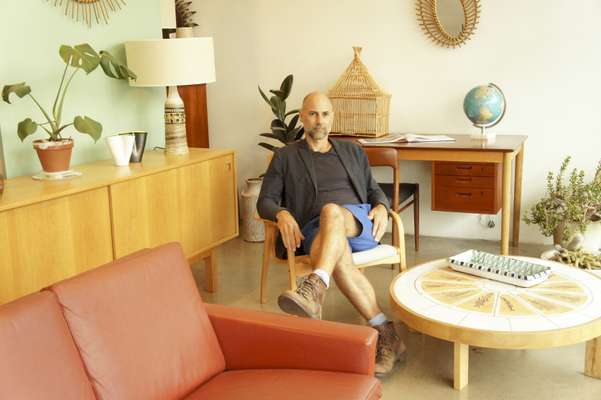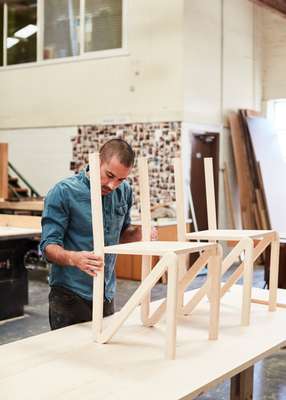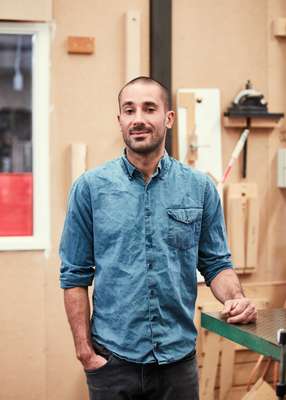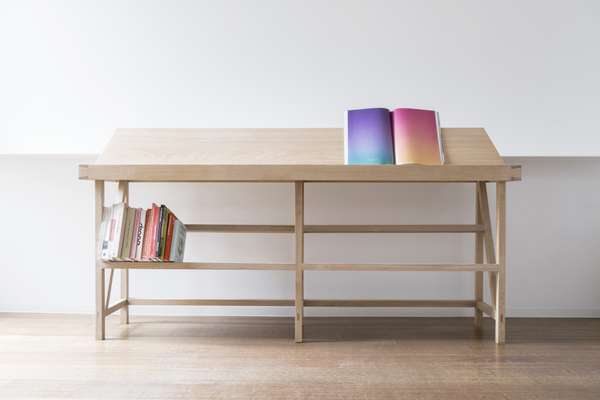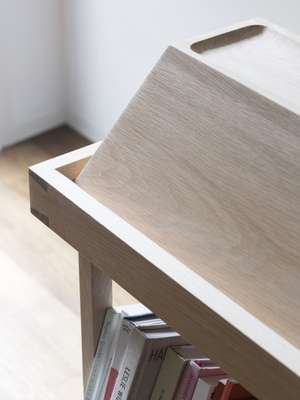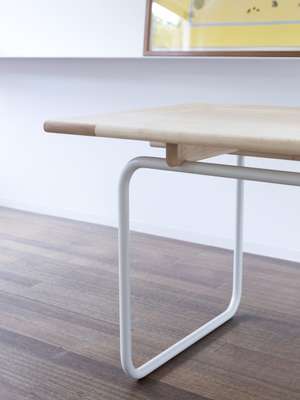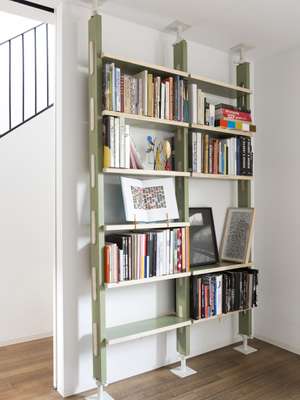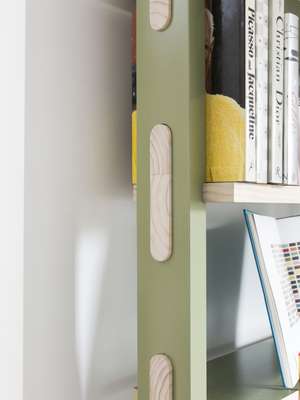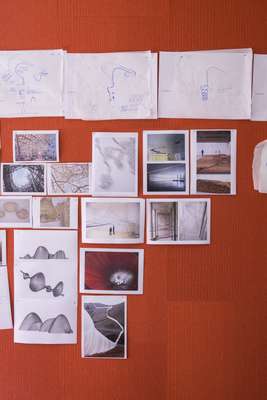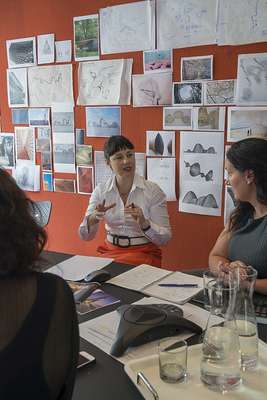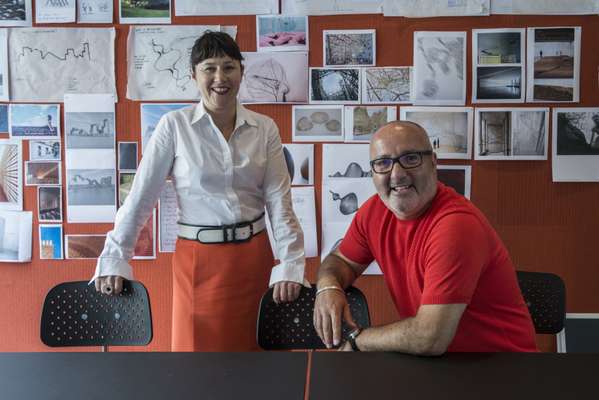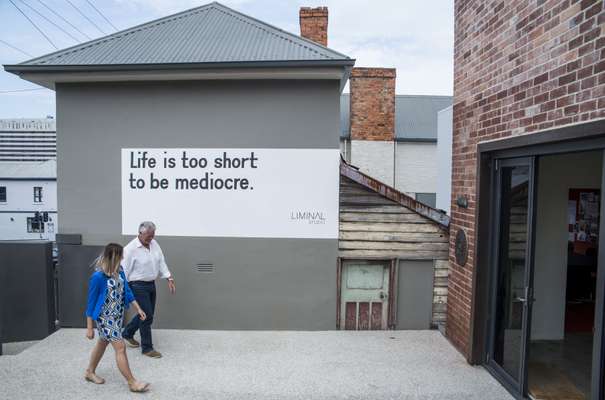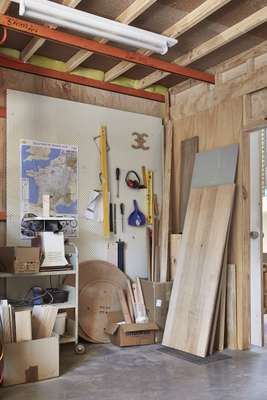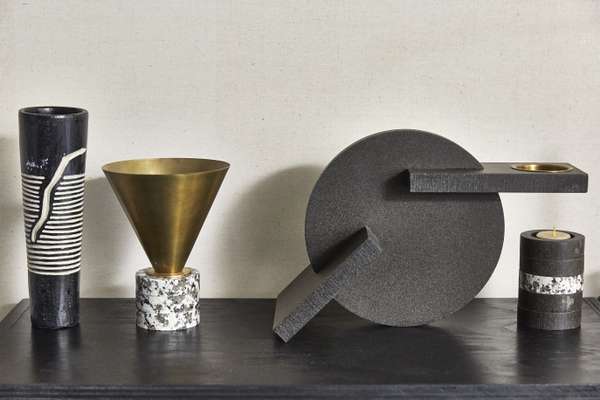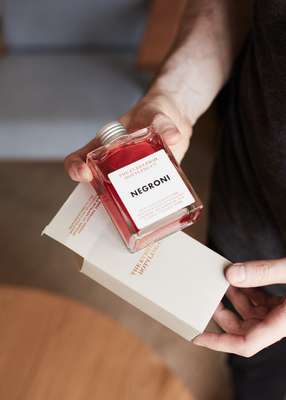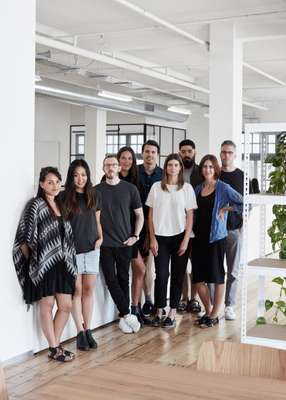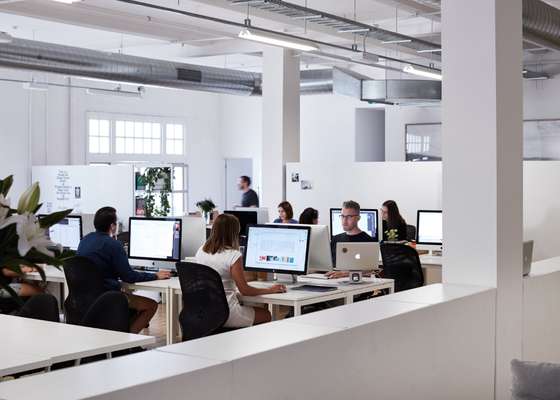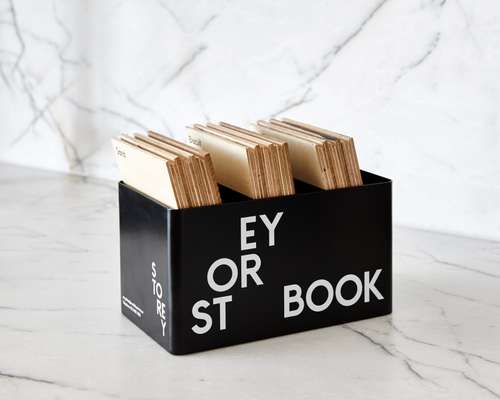 Despite all this, in many ways today's design community is thriving. Schools are turning out ambitious graduates; shared workshops have become hives of creativity and technical prowess; and cities such as Melbourne have found space for independent makers keen to use traditional techniques and materials. Here we meet our pick of newcomers to watch, studios on the cusp of success and pioneers using Australia as a launchpad for global collaborations.
---
1.
Page Thirty Three
Product design
Sydney
In their studio in Sydney's industrial district of Brookvale, Bianca Riggio and Ryan Hanrahan are putting the final touches to a prototype. In a few moments, Hanrahan will run downstairs to their in-house joinery to turn a slow-burning idea into another potential success. Using materials such as Tasmanian oak, their studio, formed in 2010, produces a collection of functional artworks (such as lamps) and homeware including an essential-oil burner. A background in fine arts guides a sculptured aesthetic, which has broadened since their first item: the typography-themed Cinematic Lightbox.
"Design doesn't need to be garish or overt," says Riggio, explaining how the oil burner and lightbox helped provide the initial financial oxygen to sustain their studio. "When we think about an object it's a cross-pollination of ideas; our designs are guided by a sense of play." The couple is upbeat about Australia's design culture. Last year they swapped the design-fair circuit for Side Project, a temporary retail and exhibition space in Surry Hills. It proved a commercial success and has the couple mulling a move into retail. "Creating our own experience made design more accessible," says Riggio.
The couple's creations have grown with their studio. The Zig Zag table and Stratosphere lamp add weight to their range, which also includes a selection of homeware. Regular travel around the Asia-Pacific region has also given pause for thought. "Our proximity to nature helps to clear the head and aid the design process," says Hanrahan.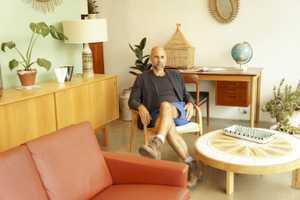 2.
Angelucci 20th Century
Vintage-furniture shop
Melbourne
With stock from France, Norway and Denmark – via the Javanese Dutch colonies – Angelucci 20th Century in Melbourne's Fitzroy is a trove of imported and restored furniture and homeware. The man behind the cache of Kai Kristiansens desks and Arne Norrell Sirocco chairs is Dean Angelucci, a fixture on the Melbournian design scene since he established his first venture, Prahran, in 1992. Back then he specialised in locally sourced pieces by Australian modernists but as these works became hard to come by he found himself on international sourcing forays.
Although he attends trade fairs much of his time is spent on the road with a large van. "I learned that in France provincial flea markets offer the widest range," he says.
Angelucci has always been optimistic about the Australian vintage market. "I cut my teeth 25 years ago in Australia buying mid-20th century when others weren't interested," he says. A few years ago Angelucci produced a George Nelson-inspired Hollywood sofa and more recently the shop launched a re-issued Butterfly Chair – a 1938 product first produced by Artek and then Knoll in the 1940s – in yellow with white and grey stripes. Alongside the geometric patterns of its Swedish rollakans and Berber rugs, the shop stocks new Tretford goat-hair rugs by designer and colourist Fiona Lynch. Even so, his focus remains in the past. "We're heading away from traditional Danish and looking to continental Europe," he says with an eye on the Italian modernists – and his next road trip.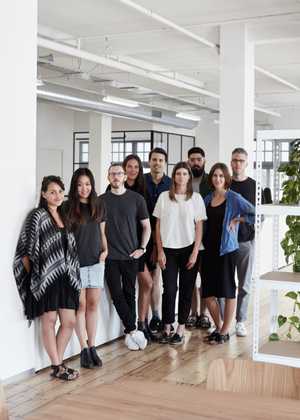 3.
The Company You Keep
Graphic-design studio
Melbourne
"I wanted to manage my own culture and surround myself with people who share the same vision," says Rhys Gorgol, who founded Melbourne-based graphic-design studio The Company You Keep four years ago. "We pick our clients; we don't say yes to everyone."
It's a high-maintenance approach but the business is thriving: the client list features small businesses from as far afield as Vancouver and projects have included producing packaging and brand identities for chocolatier Pana Chocolates and organic-tea brand Tanka. "Our ethos is clarity and connection," says Gorgol. "It's important that the messages we convey have a sense of warmth."
The studio sits in the middle of Smith Street in Collingwood among some of the city's best creative ventures. "It's a positive environment where things can happen," says Gorgol.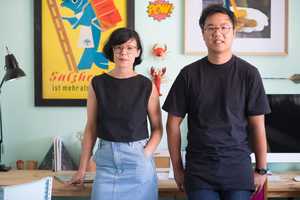 4.
Daniel Emma
Product designers
Adelaide
Working and living together in Adelaide, design duo Daniel To and Emma Aiston have a close, frank and ever-successful process of collaboration. The gregarious couple honed their skills in London, working for studios Committee and Thorsten Van Elten before returning to the South Australian capital in 2009. They now design products from a studio inside craft hub The Jam Factory. "London informed us about the realities of design; it gave us some context about what to base our studio on," says To, pointing to their first collection of timber-and-cork desk accessories.
The pair has continued to experiment with different forms and functions, yielding plenty of fanfare along the way. "For the first couple of years we were pigeon-holed as 'the desktop-accessory designers', which felt quite limiting because we wanted to do other things," says Aiston, walking Monocle through a colourful collection of tables, chairs, lighting, textiles and larger tabletop objects that were designed for a self-initiated 2012 exhibition called Big. "From that point people started to see us in a different light."
Several of their designs have since been licensed to other firms, allowing the duo to focus more on design than production. "The tyranny of distance is no longer an issue for us," says Aiston. "We now have several strong design relationships that exist solely online." As for fresh inspiration, they don't have to look far. "One of the great strengths of Australia is that it's so multicultural; we are visually exposed to so many different references," says To.
5.
Liminal Studio
Design studio
Hobart
"I left Hobart when I was 18 years old; the island seemed too small back then," says Peta Heffernan, co-founder of Liminal Studio, from her office in the Tasmanian capital. After working and studying in Melbourne and Sydney she returned in 2004 to work with her father, the renowned modernist architect Ray. She then founded Liminal Studio with architect and partner Elvio Brianese (pictured, with Heffernan) and graphic designer Tracey Allen in 2011.
The team enlisted a litany of writers, performers, artists and architects for a uniquely collaborative approach to design. Notable projects include the woody and wonderful Geeveston Child and Family Centre and the steel-clad Dominic College Savio Centre in Glenorchy. Not to mention all manner of signage, publishing projects and theatrical installations.
Heffernan says there's still ground to cover when it comes to Tasmania's self-image, particularly the reluctance of authorities to trust local practices. But the recent commission of an extension of a theatre in Hobart signifies a shift. "The creative, cultural side of Tasmania is starting to mature and get noticed," says Heffernan.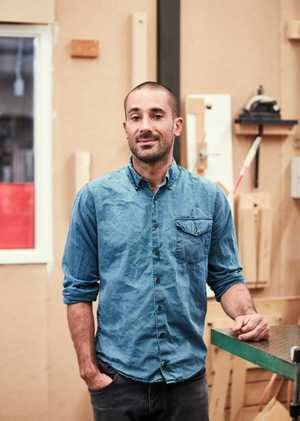 6.
Fred Ganim
Furniture maker
Melbourne
Fred Ganim employs an intuitive approach to his design process: first he conceptualises a vision and then alters the form along the way as he encounters each stumbling block, whether that's a flex in a piece of wood or the natural resistance of its grain. "The 'stop signs' can be good," he tells us at his studio in the eastern suburb of Blackburn. "They can push a design somewhere else as I'll be forced to resolve a corner or the way the shape of a chair leg curves."
Ganim (pictured) studied under veteran classic-furniture maker Alistair Boell, who he describes as the "Mr Miyagi of woodworking" (referencing The Karate Kid guru). But his design education started early: his parents Rae and Anthony are themselves successful Australian fashion and textile designers.
Ganim's furniture is informed by everyday objects. "My eyes are constantly scanning everything," he says. "I'm influenced a lot by architecture, for example the way a concrete curb curves." His ideas often spring from how to recreate functional objects using timber; one example is his Screw Jack bookshelf. "The shape of the uprights was based on some concrete poles I saw in Paris: they were square but then hollowed out on the inside a bit, with an arch. That kicked off the thought of how to make a shelving system."
Apart from a furniture-design course at the Melbourne Guild of Fine Furniture four years ago, Ganim didn't get a formal design education. Rather, he spent years as an artist and sculptor working on film sets. This experience undoubtedly informed his style and work ethic. "It was about constant problem-solving, so you developed this wealth of knowledge across materials."
Ganim's work is still a process of exploration; each piece is bespoke. After just one exhibition of his work last August he immediately garnered attention, even though he had just eight pieces on display. "I cringe to call it a collection," he says. "I'm just not interested in making the same piece over and over."