Aussie retail / Melbourne
Streets ahead: Gertrude Street
This is a country that knows how to shop and its canny citizens want more than the colourless clicks of an online spree. Fortunately Australia is blessed with eclectic high streets, innovative retailers and plenty of outstanding mall-makers; bring your shopping bags.
High streets are like living organisms: they rely on a delicate balance of factors and favourable environmental ­conditions. In Australia they have had a rough ride. For starters the country is the world's 10th-strongest e-commerce market: in 2015, online accounted for 4.5 per cent of retail sales and by 2018 that figure is forecast to grow to about 6 per cent; by comparison, Italian e-commerce had a market share last year of just 2.5 per cent.
On top of that, Australia is the spiritual home of the shopping centre. ­Companies such as Westfield, Vicinity and qic dominate in most of the big cities, leaving traditional high streets squeezed on that front too. But the country is nonetheless home to some thriving retail streets and they are a benchmark for how traditional bricks-and-mortar retail can adapt to a new habitat.
---
Gertrude Street in Melbourne's inner-city suburb of Fitzroy is enjoying a renaissance. Sandwiched between the faded glory of Brunswick Street and shabby-chic Smith Street, it was once overlooked in favour of its eye-catching neighbours – but not anymore. Today it is one of the city's most vibrant high streets and home to a mix of independent retailers.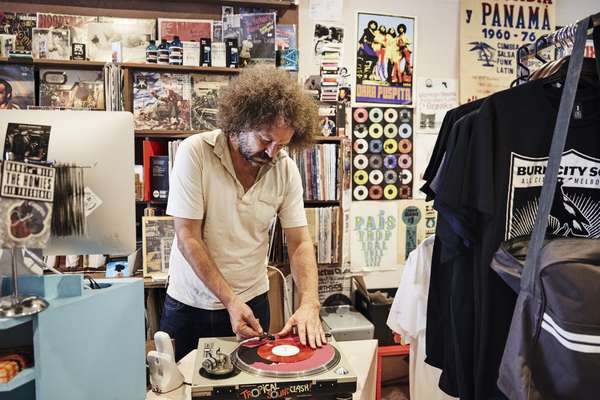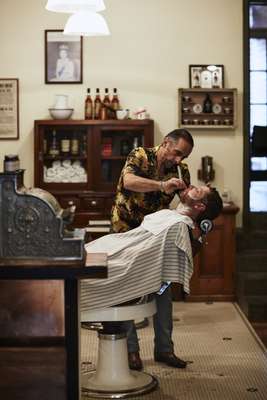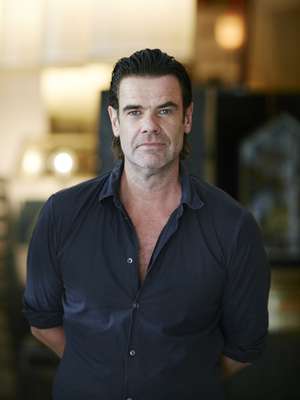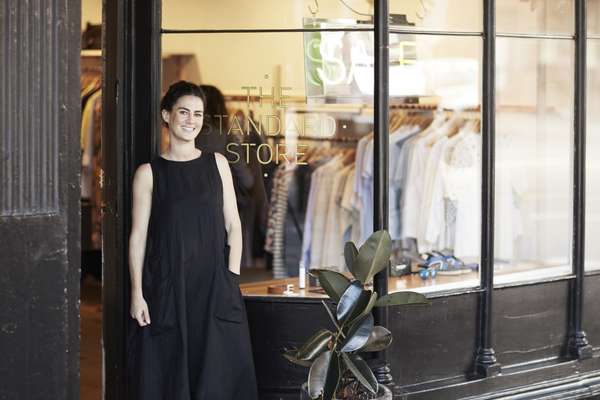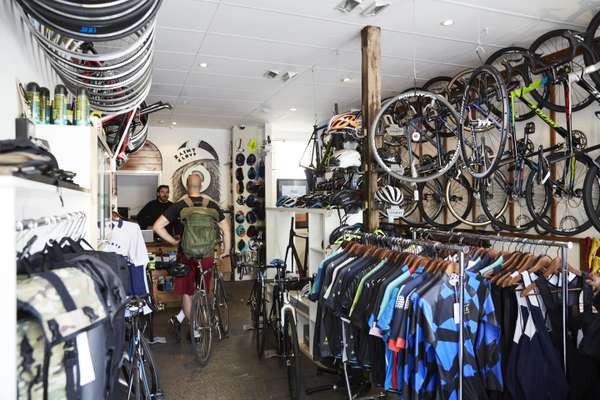 It is proof that good things come in small packages: Gertrude packs grocers, galleries, boutiques, restaurants, record stores and design shops into a compact 800-metre strip lined with magnolia trees. It is an example of how a high street can evolve without losing its identity; most of its shops are housed in genteel Victorian terraces, while the nearby Atherton Gardens public-housing estate stands as a reminder of the suburb's enduring diversity and charm. As a result, Gertrude Street has an esaclecticism that ensures its liveliness, while other retail strips across the city find themselves beset by tumbleweed.
With the exception of ubiquitous Australian skincare brand Aesop and record and bookshop Title, the street is chain-free, with a wholesome proportion of new entrants alongside more established names. And while the street has ridden an inevitable wave of gentrification over the past decade or so, it has resisted the changes that render a shopping strip ­generic. Chris Gill, the owner of 14-year-old street veteran Northside Records, says that in spite of recent changes, the street's "cultural edge has remained".
Antiques dealer Philip Graham, who has run Tarlo & Graham on ­Gertrude Street for three years with his friend ­William Tarlo, says skyrocketing rents in ­Melbourne's inner city have pushed many retailers out from shopping strips leaving only F&B behind. "Some streets resemble a giant food court," he says.
But that's not the case on Gertrude Street. Compared to the fast-fashion outlets that have taken over Brunswick Street, Gertrude's small businesses offer a more enjoyable experience.
Shops on the strip are not ­replacing bricks with clicks. Instead, many of them are focusing on personalised service and providing products that are ­difficult to source elsewhere. Pickings and Parry, a ­boutique and barbershop specialising in turn-of-the-century workwear, is one such ­example. ­Everything about the shop is ­meticulously executed. "We just want to make retail an experience again," says owner ­Christopher Pickings. It's a maxim the rest of Gertrude Street has clearly heeded.
---
Pickings and Parry
Classic workwear and a barbershop.
Number 126
pickings-and-parry.myshopify.com
Saint Cloud
Specialist bike and clothing shop
Number 73
saintcloud.com.au
The Standard Store
Purveyor of ­understated ­European, ­Scandinavian and US clothing for men and women.
Number 159
thestandardstore.com.au
El Lobo
Locally produced, custom-made ­designer furniture and installations.
Number 203

Marion
Hospitality doyen Andrew McConnell's newest wine bar, focused on small producers.
Number 53
marionwine.com.au