Aussie retail / Global
Talking shop: Aussie retail
As the three great Australian high streets we've profiled attest, the country's retail market is proving resilient in spite of the strength of e-commerce and the rise of malls. Australians are still keen to spend money in stores as long as the experience is well thought through. So we've compiled a selection of shops in Australia that are setting an example for retailers around the world. If you're looking for inspiration for your new venture, here's a rundown of the people and places to watch.
For an entrepreneur hoping to enter the retail sector, one of the biggest hurdles is operational: ­working out how to book-keep, staying on top of inventory and making sure sales taxes are paid.
In 2013, Nick Cloete and four staff launched a web-based point-of-sale service in Sydney called Kounta, designed to be easy to use for entrepreneurs with no retail background.
The software requires just a web browser and an app. The data can be presented in charts and, if a sales tax is imposed or erased, business owners can adjust the price and tax on stock instantly. The system is used by a number of clients in Sydney, including bakery chain Sonoma.
"The system has good design and effortless set-up," says Craig Donovan, operations manager at Sonoma. "Other systems have horrible design; you can see they're now trying to adapt the interface to be more like Kounta."
kounta.com
New opening
Mud Australia
Sydney
"To be able to offer our ­customers an excellent cup of coffee or tea in a Mud cup in our garden is exciting for us," says Mud Australia's founder Shelley Simpson, who launched the homeware brand's first ­café-cum-shop in Double Bay in October. The café is ­furnished with ­custom BarberOsgerby tables and Vitsoe ­shelving, which showcases the handcrafted porcelain tableware, available in 18 warm shades, from slate-grey to citrus yellow (see page 190).
"Every item I design is primarily for our ­family and friends and the relaxed style of living we have here in Sydney," says Simpson, who established the ­business in 1994 and has been adding to her ­collection ever since.
mudaustralia.com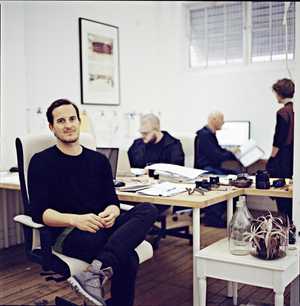 Architect to watch
Nic Brunsdon
Perth
When money flooded into Perth during its natural-resources boom, the temptation was to throw up glossy new ­buildings. One architect who has shown a thoughtful way to look after the city's heritage is Nic Brunsdon, director of Perth architecture firm Post. His Spacemarket project goes about matching empty buildings with developers and retailers.
In the district of ­Fremantle he worked on a collaboration to ­regenerate Myer, a ­department store that closed in 2013 after more than 40 years in business. Instead of leaving the city with a shuttered ­behemoth, the owners of the space tried to find a more creative solution. The result is a revived building, now known as Many, that combines retail space with a production floor for woodworkers and fashion designers, as well as an artists' floor, gallery and rooftop bar.
Soon Spacemarket will also have its own app. For Brunsdon, the impact could be huge: "It has the potential to alter how we inhabit our cities."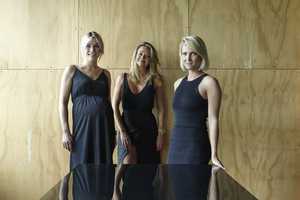 Inside edge
TomMarkHenry
Sydney
Just over two years ago, Cushla McFadden and Jade Nottage (pictured, McFadden on right and Nottage on left) joined forces with friend Chloe Matters (centre) to form interior-design firm TomMarkHenry. It has quickly built up a reputation for interiors that reflect their clients' backstories, not least with The Farm, an organic-food store and café. "The idea came from the fact that the project was started on a client's farm," says Matters.
One butcher-shop venture involved the team, two of whom are vegetarian, spending time with pictures of steaks on their desks. Says Matters: "The meat is the hero so we had to design the shop around it."
Retail designer
DesignOffice
Melbourne
Established in 2008 by ex-Universal Design Studio members Mark Simpson and Damien Mulvihill, DesignOffice in Melbourne is made up of just 10 employees. Together they work around one large table underneath which Saffy, a whippet, strolls about. In an industry ­associated with serious eyewear and stark studios, it's a friendly practice. "We made a conscious decision to not get bigger," says Mulvihill. "We're still hands on with the job; we like that."
Despite this sense of domesticity, ­DesignOffice produces a raft of work across all scales and industries, with a particular tendency towards retail. "Retail in Australia has changed," says Simpson. "We've seen international brands come in and at the same time the independent sector is growing."
DesignOffice recently opened a store for porcelain brand Mud in Sydney, while for local brand Pana Chocolate they created a ­concession inside Sydney Airport using granite and cork. In April they'll open Higher Ground, a coffee project inside an old Melbourne electricity station.
designoffice.com.au
New opening
Melbourne Apparel Company
Melbourne
It was a disillusionment born out of working for fast-fashion companies that ­propelled designer Mark Pereira to ­establish ­Melbourne Apparel ­Company, or Mac. With clothes manufactured in Melbourne, his label is a break from the norm in a country that too often looks abroad for clothing makers.
The shop on ­Johnston Street in Abbotsford opened in November 2015 and houses Mac jeans, T-shirts and totes. A café operated by Pereira's partner Marnie Robinson is also on the site, along with a range of Tokyobike. Jeans are priced between AU$60 (€39) and AU$70 (€45) but don't let the affordability throw you: unlike mass-produced pieces, Mac clothes are well made. "They're not designed to stand out but rather to blend in with the rest of your wardrobe," says Pereira.
The shop was designed by Pereira with pendant lampshades by Copper, a young industrial-design duo located nearby. Pereira's message is simple: "We want to be ethical, ­transparent and support local industry."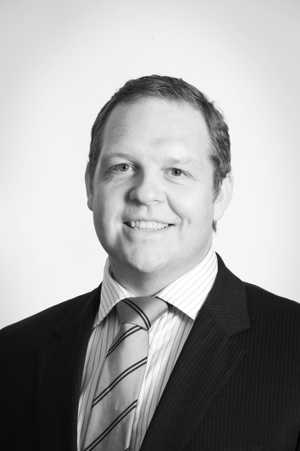 Q&A
Leif Olson
Director and head of retail brokerage leasing Australia, CBRE
Sydney
CBRE is the world's leading commercial property and real-estate services adviser; Leif Olson works specifically on Australia's retail market.
How do you assess the retail market in Australia and what are the bigger trends impacting on it?
We've seen a real growth in the luxury market, particularly for watch brands, and that trend is getting stronger. Before now some of the bigger brands, like Rolex, Omega and Tag Heuer, had standalone stores. Now we're seeing boutique ones such as Piaget look to set up their own spaces. This is down to a maturing Australian market and an influx of Chinese tourists.
What would be your advice for a retailer considering a move into the Australian market?
Be particular about which market you enter first. Luxury brands should start in Melbourne or Sydney CBD, or one of the two Westfield centres in Sydney; nowhere else. Brands that haven't opened in Sydney or Melbourne first have struggled in the Australian market. Also, choose your partners carefully and do your research. Some brands that know the Australian market well and come out here on their own, such as Uniqlo, have been successful. Others that have teamed up with an Australian partner have struggled; Topshop and Forever 21, for example.
In the next five years, which retailers and types of brands will fare best in the country?
International fast-fashion brands will continue to succeed and increase market share. H&M, Cos, Zara, Uniqlo and Topshop will continue to expand outside main cities. H&M, for instance, will look to make AU$100m [€65m] this year in turnover in Sydney alone. That money has to come from somewhere so a few Australian brands will struggle.