Dandin / Cairo
Arabian audio
There is plenty of music in the Middle East but how do you hear it? Two entrepreneurs are launching English-language platform Dandin to help promote talent in the region; from protest songs to perfect pop, it's an online revolution.
This is how it happens: a teenager acquires a little nylon-string guitar, teaches his kid brothers a couple of chords and then forgets all about it. But the young brothers keep at it, fiddling and tuning before eventually writing their own music, and suddenly they are playing at some of Cairo's smokiest joints and sneaking beers backstage.
"Of course we were underage, surrounded by this whole adult world of rock and clubs – it all seemed so exciting," says a grinning Abdel-Rahman Hussein, the middle brother and an Egyptian-British journalist turned internet innovator. "We loved it yet we drifted away from it. There was no sustainable economy for that kind of creative output."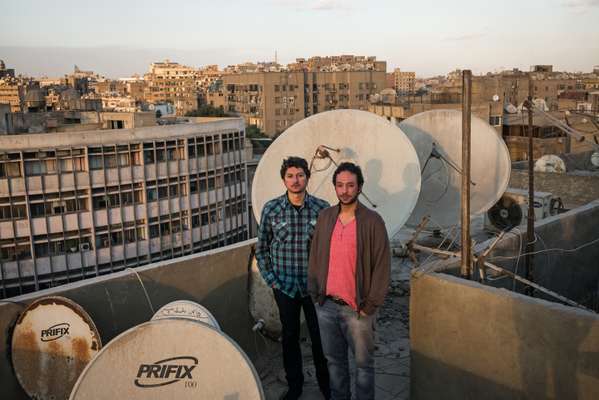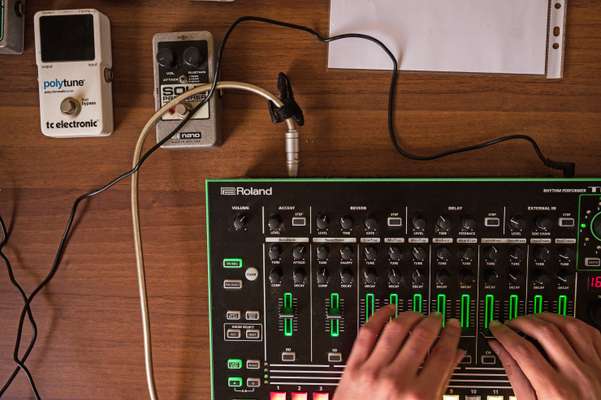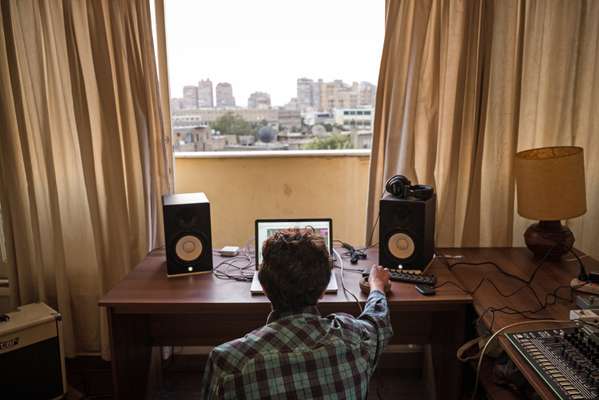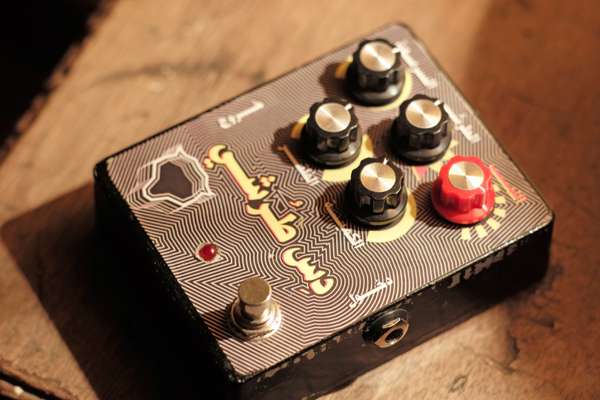 About two decades later Abdel-Rahman, now 35, is back in the music business, making sure that the next generation of Middle Eastern artists stands a better chance of finding and maintaining success than he did. Along with his original partners in crime – younger brother Tariq and older sibling Karim – he is the man behind a new dedicated online audio platform for the Arab world.
Bringing together hundreds of content creators and thousands of users, their site is called Dandin. The word means "humming" in Egyptian dialect and after more than two years of steady growth in Arabic, an English-language version is coming soon to a computer screen near you. Like SoundCloud, it enables anyone to upload audio tracks to the internet. There's every musical subgenre imaginable, from Levantine rap to Coptic Christian gospel, North African techno to Mediterranean indie. You can find stand-up comedy, news shows and podcasts too. But unlike SoundCloud, Dandin's regional focus allows it to showcase content that might otherwise get lost in the wilds of the web.
"It's a way to discover artists and get a sense of the immense range of things that are going on here," says Abdel-Rahman. "Our fate is inextricably linked to the fate of the people who use our service. So we have a mutual interest in promoting their amazing work, finding them listeners and making alternative music viable."
Mainstream Arab pop is a massive business, with stars such as Lebanese singer Elissa and the platinum-selling Egyptian Amr Diab shifting millions of albums. But with the market highly centralised – more than three quarters of it is controlled by the Saudi-based Rotana Group – it can be nigh-on impossible for more eclectic sounds to break through.
"Outside of the major players, music here has a fairly small infrastructure," says Maha ElNabawi, a music journalist based in Egypt. "In Cairo, for example, you have some pockets of activity but mostly things are very dispersed and the spaces for live performance are really limited. What Dandin does is offer a new forum for interaction – one that lives and breathes as the internet does."
The pan-Arab market is dominated by vast, largely Gulf-based media conglomerates. With piracy rife, the industry's biggest challenge has been transitioning towards legal digital-music platforms. In 2012, Anghami – the Arab Spotify – was launched and struck licensing deals with most of the market's major players. It now has 13 million users but fluctuating internet speeds and poor data collection will need to be overcome in order for online music distribution to reach its full potential across the Middle East.