Servus in Stadt & Land / Austria
At your servus
Austrian rural-living magazine 'Servus in Stadt & Land' is a showcase for just how the public's thirst for ink is being stirred and sated. Monocle meets the title's creative team to discover the simplicity in its success.
It's a friendly word that echoes through Austria. Servus can be a hearty greeting, a surprised interjection, an exclamation, or a parting salutation. Pronounced "sair-voos", its meaning is akin to aloha, shalom or ciao. It's also the guiding moniker of the country's bestselling monthly magazine Servus in Stadt & Land.
Produced in Vienna, the magazine launched in 2010 on the heels of the Salzburg-based television station Servus TV and was an immediate hit. "The idea arose in 2010 when there was a trend toward classical land magazines," says editor in chief Andreas Kornhofer. Indeed, in the German-speaking world, rustic back-to-land, country-living magazines such as Landlust (published in Germany since 2005; see the forecast 2015/16) have been major successes in a lagging print media market. The new kid on the block set itself apart by embracing both stadt ("city") and "land".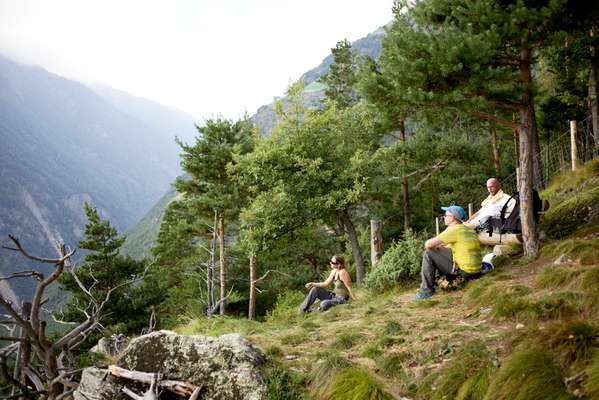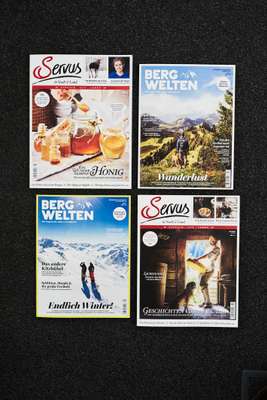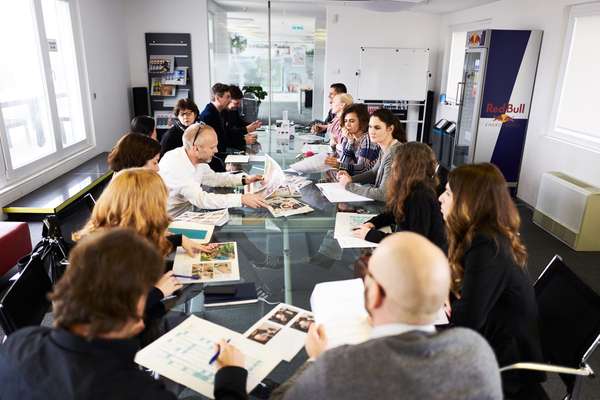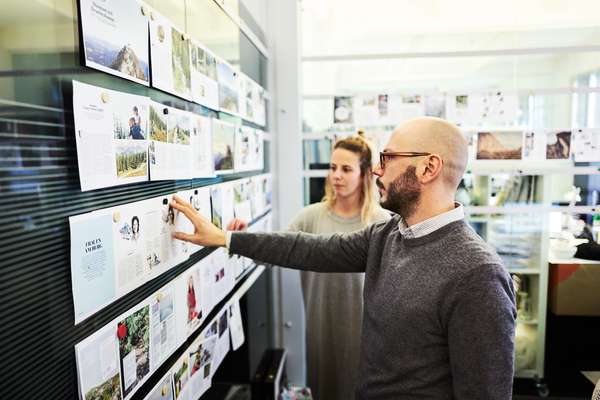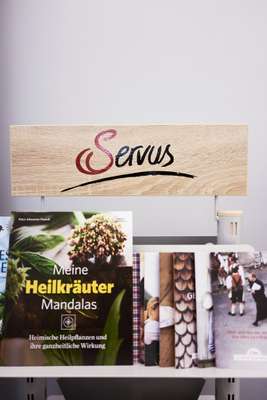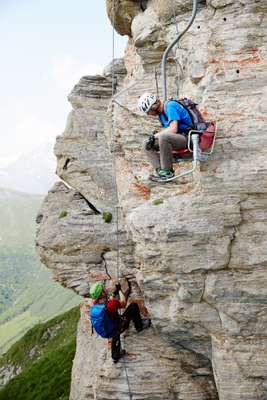 "We knew it wouldn't make sense to copy so we tried from the beginning to forge our own path," says Kornhofer, stressing that Servus in Stadt & Land is about regionality. Its pages make it abundantly clear that this is, above all, an Austrian magazine. Cover stories highlight topics such as honey or the secret power of trees; reports might cover seed banks and winemaking; profiles feature craft folk who make knives or lederhosen. There are DIY stories and pages listing plants with healing properties or regional Austrian vocabulary. "We're not a garden magazine although we show lots of gardens; not a home magazine, although we run interiors stories; not a cooking magazine, although we print lots of recipes," says Kornhofer. "We're not a living or craft magazine, although we publish these stories too. Our idea is that we live well, we can relax, we can be ourselves and breathe. Just look at the words on the cover: Einfach. Gut. Leben. [Simple. Good. Living.]"
Readers felt at ease right away: within two years Servus in Stadt & Land was the top-selling monthly in Austria. Currently nearly 135,000 issues are sold every month and the magazine's readership is pegged at 880,000 (this in a country whose population is just over eight million and at a time when everyone was saying print was dead). Readership cuts a broad swathe through the Austrian populace; the demographic skews toward women around 40 but head photo editor Sabina Dzinic is increasingly astonished at the younger women who follow Servus in Stadt & Land's social handles and repost Servus topics on their own social-media platforms.
"Readers really value our quality and authenticity," says Kornhofer. Dzinic came up with the clean (yet comforting) visual concept with creative director Markus Kietreiber during a development phase that lasted only three months. That authenticity includes doing reporting the old-fashioned way (sending an editor and photographer to check out a story) and stubbornly sticking to the publication's original commitment to avoid celebrities and scandal, and always hitting the right side of the line that separates tradition from kitsch.
So it might be surprising that Servus in Stadt & Land's mother company is Red Bull Media House; the multiplatform mini-empire owned by the energy-drink company. "Yet we're a completely normal publishing house," says Kornhofer, pointing out that Red Bull's high-octane image is absent from these pages. "Our job is to make magazines and brands that are successful and demand high quality. What connects us to Red Bull is a passion for high quality and love for detail."
That's obvious in the editorial office, where 25 full-time staffers work in an atmosphere that feels productive, collaborative and fun. And this extends beyond just Servus in Stadt & Land. The editors share a multistorey building in Vienna's 14th district with The Red Bulletin and a portfolio of other periodicals that include direct brand offshoot Servus Gute Küche – a recipe-packed foodie magazine – and Servus Kinder, a bi-monthly publication for children. Each is the top-seller in its segment. Even Bergwelten, a sister title about mountain sports and living that launched in spring last year, topped its category "from the first issue", says Kornhofer, chuckling. For all the regionality, Servus in Stadt & Land has managed to export well: it sells in South Tyrol, Luxembourg and Switzerland, and even has special editions for Bavaria and greater Germany.
What's not going away anytime soon is the need to slow down, do it yourself and smell the flowers with a magazine that contains stories and pictures you won't find anywhere else. Most of all, readers in this Alpine corner of Europe – a place where people still speak their ancestors' valley dialects and know how to make apricot schnapps – can somehow see themselves in Servus in Stadt & Land's pages. "It's on the one hand an aspirational magazine," says Kornhofer. "For others it's a confirmation of the way they live. I'm a farm boy so I know that farmers and handicrafters aren't always taken seriously. But suddenly there's a magazine that places value on this." Wow – or, as they say in Austria, na servus.