Briefing / Global
Defence/Diplomacy
Briefing
Checking in with the Canadian Armed Forces and meeting the Norwegian ambassador in Iceland.
National identity
Canada
[MILITARY]
When General Jonathan Vance took up his post as chief of the defence staff of the Canadian Armed Forces last year, he found himself posed with a central question: what kind of military force should Canada be?
"We're caught between two situations: one of a powerless giant and another of an ineffective peacekeeper," says Louis A Delvoie, a former Canadian ambassador to Algeria and now a fellow at the Centre for International and Defence Policy at Queen's University in Kingston, Ontario.
"It isn't a question of one or the other," says Gen Vance at his office in the imposing National Defence Headquarters in central Ottawa, the accolades of a 33-year career in the Canadian Army adorning the walls around him. "You can't typecast us. We have a legacy of being the right force at the right time."
Since Justin Trudeau's Liberal party came to power in November, the tone surrounding Canada's military has changed. Following a decade of combat operations in Afghanistan, military-training programmes in Ukraine and recent air campaigns above Libya, Syria and Iraq, a more "sophisticated" military approach has been sought in Ottawa, according to Canada's defence minister Harjit Sajjan.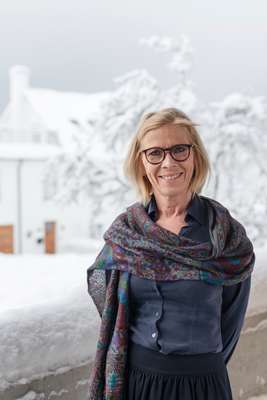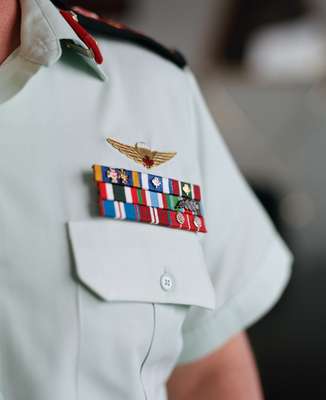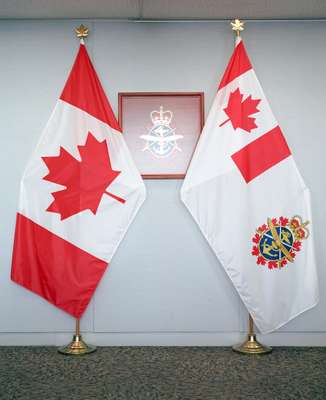 "The character and quality of warfare is changing," says Gen Vance. "It's not an exact science. We do our best to determine what may come [but] the challenges we face today are not conventional, uniformed, territorial challenges."
Beyond the broader discussion of what Canada's military persona should be, General Vance has garnered praise for acting swiftly to ensure the welfare of the 68,000 active personnel under his command.
"General Vance is good news for the armed forces," says Jean-Christophe Boucher, an assistant professor in political science at MacEwan University in Edmonton, pointing to Vance's high-profile campaign to stamp out sexual harassment in the Canadian military. "[He] has a reputation of being a soldier's general. He's more operational, more so than a management kind of officer."
General Vance has held true to that reputation so far, a useful quality as budgets and procurement procedures continue to pose challenges. "It's a busy job," he says, smiling. "The military needs to be a respected voice. I'm proud of the fact that we stand on the world stage, well respected for who we are, what we do and how we do it. We believe we are a force for good."
---
Joining forces
The Netherlands
[RELATIONS]
It seems counterintuitive for a nation to place part of its military under the command of another country, especially one with whom it has history. But the Netherlands is integrating its 43rd Mechanized Brigade (pictured) into Germany's 1st Panzer Division. In the other direction, the German Naval Force Protection Battalion will be absorbed into the Royal Netherlands Navy.
"It's becoming the norm across Europe," says James de Waal, senior fellow in International Security at Chatham House. "This is unusually close integration but it makes sense: the more experience you have of each other in peacetime the easier it is to co-operate in wartime."
---
Shopping spree
UAE
[TRADE]
Finland might not seem like the most obvious country to turn to for military equipment that will be used primarily in the desert. But for the second time since 2008, the UAE has bought a batch of Armoured Modular Vehicles (AMV) from Patria, the Nordic country's state-owned defence manufacturer.
Patria's AMVs are also deployed by Croatia, Sweden, Slovenia, South Africa and Poland, among others; Poland's sizeable fleet, built at home under licence, has seen service in Afghanistan. The UAE's AMVs will also be built by Patria's Polish partner Rosomak and will reportedly cost $1.1m (€975,000) each.
---
Come together
Poland
[POLITICS]
Poland's new right-wing government has given the final push to the nine-year-long initiative to set up a joint military brigade with Ukraine and Lithuania, which has been christened Litpolukrbrig. Polish defence minister Antoni Macierewicz says the brigade will reach operational readiness next year and is expected to increase the three forces' interoperability. Analysts say the renewed impetus is due to the Polish government wanting to rally likeminded countries behind an anti-Kremlin banner. "Many Polish officials fear Russian meddling," says Marek Jablonowski, a political scientist from the University of Warsaw. "They want to ensure Ukraine remains pro-western."
Ambassador no.38
Cecilie Landsverk
[NORWEGIAN AMBASSADOR TO ICELAND]
Reykjavik
"I call myself a diplomatic potato," says Cecilie Landsverk, Norway's woman in Iceland. "There are many sorts of diplomat but in a small country's service you just have many potatoes: they can be used for anything."
Landsverk, 61, has enjoyed deployments varied even by the standards of the career diplomat. Prior to arriving in Reykjavík in 2014 she spent three years as Norway's ambassador to Pakistan and five as ambassador to Turkey. As well as postings in her native Oslo, Landsverk has been first secretary of Norway's delegation to the UN in New York and first secretary of its embassy in Tehran. Iceland, she confirms, is rather calmer.
"Here you can just call anybody, which makes it easier to get things done," says Landsverk. "It's not like Islamabad, where they are very formal and there are all these layers. But what you also had in Pakistan and in Turkey is that when you're an ambassador, you're somebody: the titles are important in those countries. Here nobody cares." Landsverk acknowledges that the combination of informality and the myriad commercial, cultural and political ties between Norway and Iceland means that there's less for someone in her position to do than there might be elsewhere. "That's why the Nordic embassies here are so small now," she says. "Everything just goes directly between friends."
Reykjavík's diplomatic community is just 14 missions; most countries that have a relationship with Iceland maintain it via their embassies in Oslo, Copenhagen or Stockholm. "We're all good friends," says Landsverk. "The Nordic group, we're on email continuously, sharing reports and asking each other stupid questions."
It seems fair to ask whether this bonhomie includes Iceland's embassy from Russia, which is both a potential partner and rival as melting ice makes the Arctic more strategically and commercially important. "No," says Landsverk, laughing. "It's just among our Nordic friends. We don't usually circulate our reports to others. And they don't read Norwegian anyway, do they?"