Briefing / Global
Food
Briefing
We sample seafood at a one-time grocery store and try mezze at a former 1950s beauty salon that's now a Turkish taverna. There's even time to wet your whistle with some lively Italian aperitivos. Don't worry about breakfast either: we're serving some stirring options.
You may need to double back having mistaken this restaurant for a tumbledown hairdresser: the voluptuous 1950s pink-and-purple façade remains unchanged. Venture in and you'll find Stanbuli offers some of the city's finest Turkish food. Opened in 2015 by Ibrahim Kasi, a former chef at Argentinian restaurant Porteño, and Elvis Abrahanowicz of the Continental Deli, the restaurant's taverna-style crockery is robust and unpretentious. Expect mezze sharing plates, sumptuous lamb cutlets and charcoal-grilled vegetables galore, all served in beautifully tiled surrounds. Grab a ground-floor table if possible: the service is sublime throughout but the upstairs tables lack the ambience of their lively downstairs neighbours.
stanbuli.com
---
Tokinomori Nara Shop
Tokyo
Although less familiar to foreign visitors than Kyoto, its famous neighbour, Nara has an illustrious history and famously good food. The prefectural government decided it was time to stop being modest and recently opened Tokinomori, a Tokyo showcase for Nara crafts and produce. Architect Rikuo Nishimori used Yoshino cedar and cypress from the region to create a welcoming shop and tearoom, where the menu includes Yamato-cha: Nara's delicate green tea. Upstairs restaurant Ciel et Sol uses fresh Nara ingredients and is overseen by popular chef Kazunori Otowa, who is also advising the prefecture on a new international food-and-agriculture college that opens in April. Nara won't be staying under the radar for long.
tokinomori-nara.jp
---
Last year's Expo Milano may have elevated the city's claim to being Italy's food capital but Rome too is replete with notable new openings. The residential Prati neighbourhood is home to Ta': an abbreviation of the Italian word for "truffle", which offers a clue to the high-ceilinged space's speciality. Owner Elio Roberti's family harvests the truffles served here in Umbria and chef Alberto Mereu's menu is inventive but staunchly Italian; the prosciuttos hanging by the bar also make for juicy platters.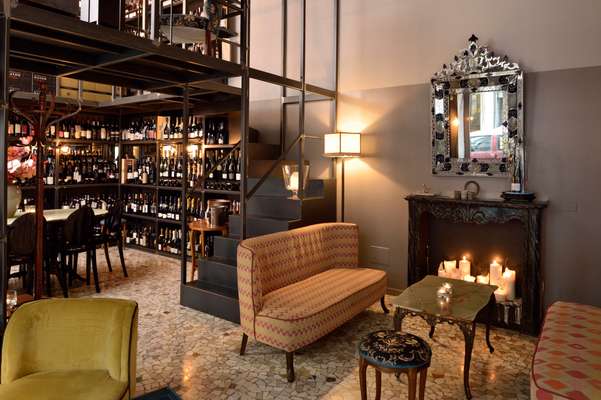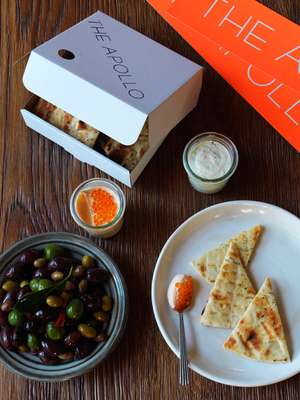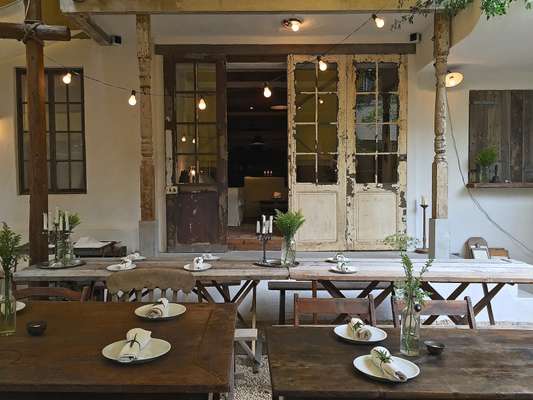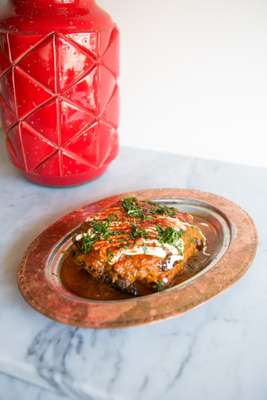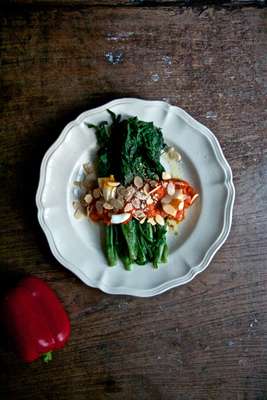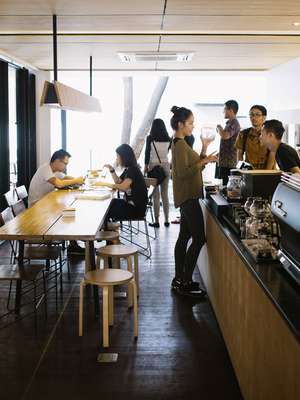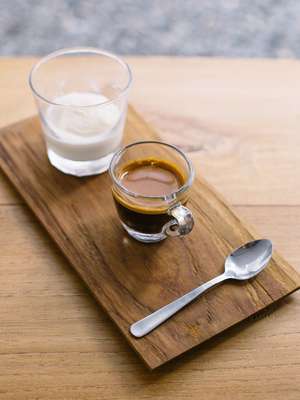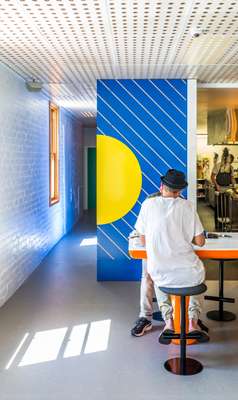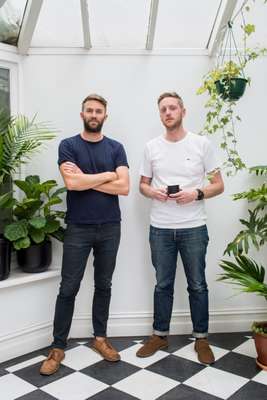 The neighbourhood of Pigneto is always lively after work and wine bar Vigneto boasts a 400-bin wine list, with bottles from Italy and Austria. Former vineyard workers Antonella Carbone and Cecilia Rinaldi teamed up with events organiser Vincenzo Caruso to create the venue and most of its furniture too. But for what the Italians do best visit Via Ravenna, where the Trattoria da Neno's meatballs, carbonara, tiramisu and pizzas show why Rome is still home to a festival of food. 
01
Vigneto The Tuscan reds are superb and perfectly complement the ever-changing cheeses.
Piazza dei Condottieri 26/27
+39 06 2171 0136
02
Trattoria da Neno A jovial kitchen run by two sixty-something Italian grandmothers.
Via Ravenna 30
trattoriadaneno.it
03
Ta' Try the crunchy panini filled with Umbria-cured meats.
Via Tacito 18
taristoranteroma.it
Former caterers and photographers Jin Chen and Zoe Yang started a bistro on a tranquil street close to the Presidential Office Building in Taipei early last year. After a stint in Japan the couple spent six months converting a house into a rustic grey-brick dining space full of antique flourishes. A pebbled garden is sheltered by trees – and brick walls adorned with ivy and peeling paint – and can accommodate 45 guests for private events.
Juice from Yinan guava and dishes incuding Hu-nan sausage with paprika crème fraîche are bold and filling, while the coffee comes courtesy of roaster Rufous. The pair are in the process of buying a farm in Miaoli but for now the bistro garden is their pick for growing fresh herbs.
+886 (0)2 2358 1819
---
Bureaux Collective
Melbourne
Coffee lovers Tim Varney and Tim Williams established a shared roastery in January after identifying a gap in the market for smaller-volume operators. They give coffee companies access to a state-of-the-art Probat roaster and offer their know-how in creating the final products. It's a skill the pair honed at Oslo's Tim Wendelboe and London's Workshop Coffee respectively. "We wanted to see more diversity of coffee," says Varney.
bureauxcollective.com
---
Tumeric, tahini and beetroot: not the usual ingredients in a humble bowl of porridge. But those are a few of the flavours available at 26 Grains, a Scandinavian-inspired café near Covent Garden. Owner and founder Alex Hely-Hutchinson's venture began as a pop-up before moving to this space in Neal's Yard last year. Inside, Nordic spices line the shelves, while porridge simmers behind a counter crowned with natural toppings.
26grains.com
---
You don't hear about many architects opening coffee shops but that's exactly what Andra Matin did in the Jakarta suburb of Pesanggrahan last year. Working with his wife Dite and two associates Angie Miranti and Fandy Gunawan, Matin renovated an abandoned house opposite his studio. The shop, called Kopi Manyar (meaning coffee on Manyar Street), serves beans mainly grown on West Java by roaster Javanero Indonesia.
+62 (0)21 735 3932
---
Smolt Kitchen
Hobart, Australia
Tasmania's produce has turned the southernmost Australian state into a culinary attraction and a smattering of top-drawer restaurant openings is garnering headlines too. Opened in January in a one-time grocery store in Hobart, Smolt Kitchen is a neighbourhood haunt that's keeping up with the island's enviable reputation for food. "We set out to do a small community bistro, offering honest and healthy suburban dining," says co-owner Kif Weber, part of the team behind the waterside restaurants Smolt and Frank already in Hobart. Expect an informal walk-in crowd, excellent seafood and a decent wine list boasting Tasmania's punchy cold-climate pinot noirs.
smoltkitchen.com