Made in Milan / Milan
Making a stand
Milan is synonymous with high fashion and luxury brands. But away from the limelight it is also home to artisanal clothing and accessory firms that underpin the city's standing as a global capital of style. Monocle meets the makers.
It's no secret that Milan gets a lot of mileage from being labelled a fashion capital, a title it shares (albeit somewhat grudgingly) with Paris, London, New York and Tokyo. Each season the city enjoys an influx of buyers, editors and celebrities attending its fashion shows. This February, prime minister Matteo Renzi became the first Italian leader to inaugurate Milan Fashion Week in a nod to the role the city plays on the global style circuit.
Often lost amid the fanfare, however, is the other side of the equation that helps cement the Lombard capital's international reputation: the 4,000 or so companies, big and small, that work behind the scenes to make garments and accessories for residents and foreigners alike. Sales figures at luxury brand stores in the city's Quadrilatero della Moda shopping district may grab more headlines but the output of firms working in and around Milan, some of which ends up on the shelves of those very shops, should not be overlooked.
Home to three million residents and with a footprint the size of Greater London, the province of Milan exports more than €6bn in fashion-related goods. Firms, a number of which are still family-owned and managed, are dotted around the city. Many sit within the ring road and some are even in neighbourhoods close to downtown, where artisans go about their business in basements, unbeknown to passers-by on their way to work.
Piero Restelli's commute is enviable. With a short walk from the door of his apartment overlooking Corso Sempione boulevard he is seated behind his work desk, which today is covered with an assortment of gloves. His family has been making near-identical accessories under their label for almost a century. "Living upstairs from the office is a double-edged sword: on Saturdays it's hard to fight the urge to come down and go over the orders we have," says the 78-year-old. He points out detailing on the gloves, from the lateral vents and piping to mother-of-pearl buttons and linings in possum fur.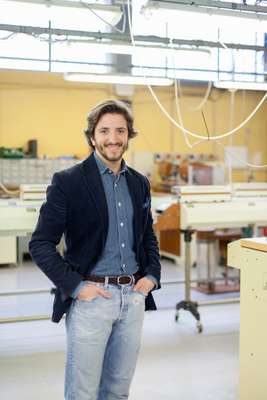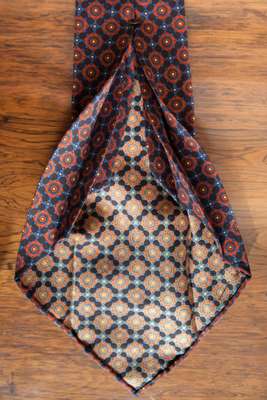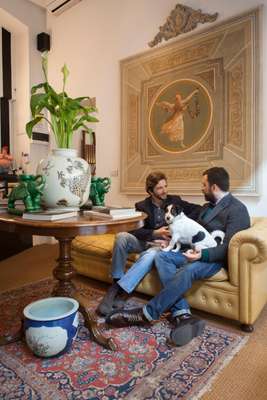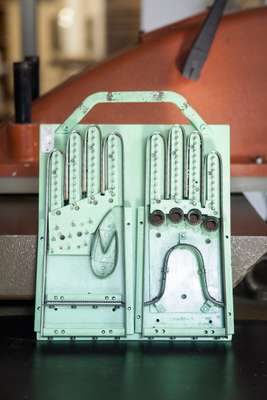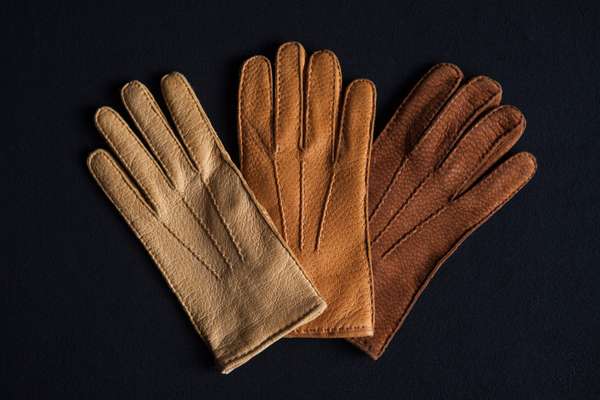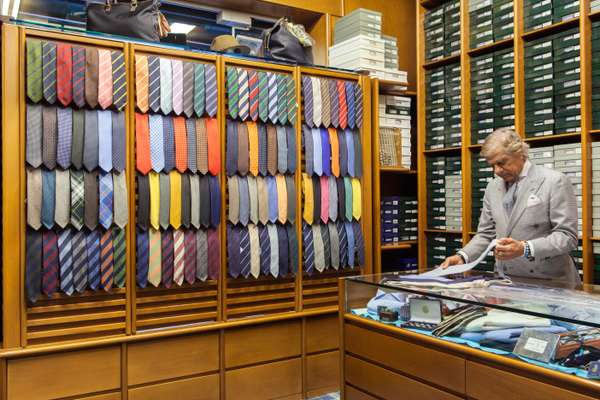 Today his eldest daughter Raffaela – who has taken over the reins of the business – is out, so Piero gives us a quick tour, popping in to see an employee operating their vintage Singer sewing machine. "It requires an expert hand to assemble these," says Piero. "And patience: it takes three to four hours just to finish a single pair."
He runs his fingers over hides (the firm's tannery is in the province) checking peccary and deerskin for blemishes. The ski and driving gloves are sought after from Japan to Switzerland and Piero makes sure they are stocked by Milanese retailers such as department store La Rinascente. "It's an institution, like us," he says.
Across town in another atelier, this one far from the limelight of the fashion runways, is an even older brand: Maglia umbrellas. Started in 1854, before Italy became a nation-state, it's run by two brothers who represent the fifth generation of the family business. They supply chic rain protection for leading fashion houses – some with boutiques in Milan that request secrecy from Maglia regarding their names – and fine purveyors of umbrellas such as London's James Smith & Sons.
The jovial Francesco Maglia, who sports an impressive white beard and is well turned-out in suspenders and a tie, takes pride in keeping traditions alive. "When I was growing up I remember at least 10 umbrella-makers in the city but times are changing," he says. "The culture of craftsmanship needs to be passed on. It's part of our identity, this cottage industry. It would be a shame to see it go."
Often at work before 08.00, Maglia and his small team begin proceedings by hand-cutting polyester twill cloth woven at a mill in Como. Shafts are made in varying lengths using woods from chestnut to cherry. Cloth is sewn to each metal rib in three spots, with the crown on the runner neatly concealed before the completed canopy is steamed to remove creases. "Not everyone should wind up stuck in an office all day," says Maglia. "We need craftsmen to make things for us in the city. Otherwise what will we have left?" A 15-minute drive away in an anonymous glass-fronted factory, Carlo Guglielmi is of the same opinion. The former president of lighting brand FontanaArte and Cosmit, which oversees the Salone del Mobile design fair, today runs uniform-maker Fraizzoli, a Milanese company started in 1923 that supplies workwear to professionals in the city, from traffic police to doctors.
"Even though we have regions across Italy that excel in products for fashion, Milan is at the heart of the system," he says while showing us worsted wool fabric swatches. Having built up expertise supplying to the hospitality industry – from Villa d'Este on Lake Como to Costa Cruise crews – Guglielmi is eager to expand. "It's a great calling card if you have a Milan address. People identify this city with good taste and style."
One eager to take up the baton for Milan's next generation of manufacturers is Adriano Meneghetti. A graduate of the city's Istituto Marangoni, a fashion and design school, the 29-year-old Milan native runs his eponymous brand making smart belts in leather and wool bouclé that sell particularly well in Japan.
"For me it's a luxury to be so close to my production," says Meneghetti. "I keep tabs on quality and can more easily reach Milan retailers, who attract an international clientele and might want a quick turnaround if they run out." By contrast, fellow accessories-maker Gigliola Wollisch, who together with her two siblings oversees third-generation tie brand Petronius, seems to never lack material. Located in the Città Studi district, her workspace is filled with fabric rolls. "We still cut fabric with my grandfather's tailor's shears; it's very old-school," she says. "We have seamstresses who often work from home to sew ties; one has been with us 50 years and now her sister and daughter are here."
Wollisch uses her arsenal of silk jacquard, cashmere, linen and wool from UK and Italian suppliers to create more than 1,500 necktie designs. Clients include department stores Barney's New York and Beymen in Istanbul.
Part of the old guard – from the days before the city emerged as a trendsetting spot in the 1970s – Wollisch is adamant regarding the importance of maintaining tradition and her firm's place as a maker within the bounds of the city. "For us, 'Made in Milan' is prestigious," she says. "Milan transmits the idea of something classic, understated, more so than if we were in Naples. It's that mix of creativity and good taste."