Kiiya / Tokyo
Out on a limb
Precisely nipped and tucked, Kiiya's handmade mannequins are head and shoulders above the rest.
You could easily miss the entrance to Kiiya but behind the unassuming door on a backstreet in Sendagaya, Tokyo, is one of the finest workshops in the world when it comes to handmade mannequins. Under its sixth president Kazuo Hamada, the firm produces 20,000 mannequins a year. Its expertly honed silhouettes have been evolving since the company started in 1919 and reflect a diverse range of sizes, ages and body types: there are svelte supermodel shapes, of course, but also those of pregnant women, children, senior citizens (the "silvers") and even dogs.
The heart of Kiiya's business lies in its tiny Tokyo atelier staffed by two genkeishi (prototype masters); Takahiro Suga and Yujiro Uzura are the only people in all of Japan trained in the craft of constructing tailor-made mannequins.
When a request for a new mannequin comes in, the craftsmen select the closest prototype from the archive and adjust it to make a rough initial model known as a tatakidai. "This is the hardest part," says Uzura, 37, who studied product design before joining Kiiya 14 years ago. "Some clients show us drawings but others simply give us the measurements. We have to work out what they picture in their minds."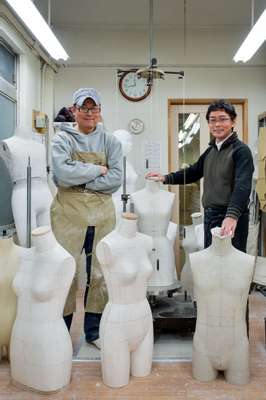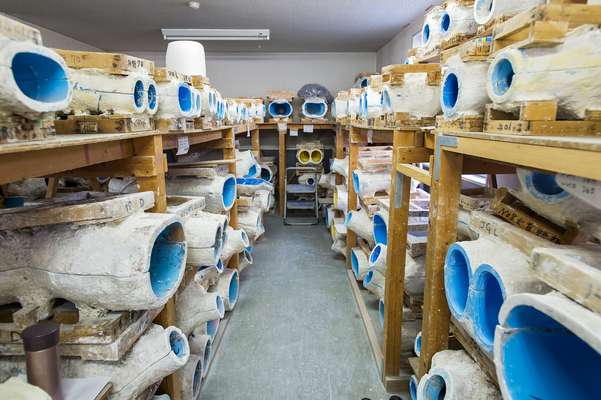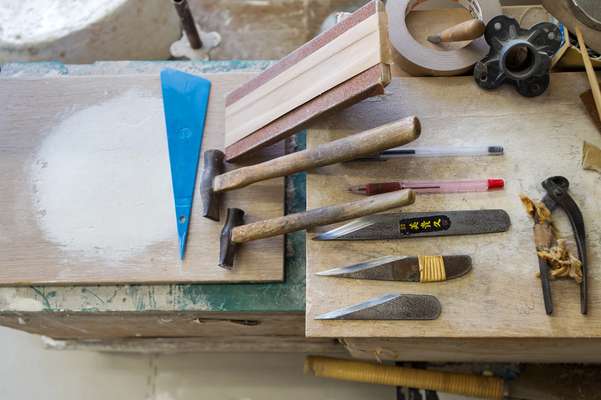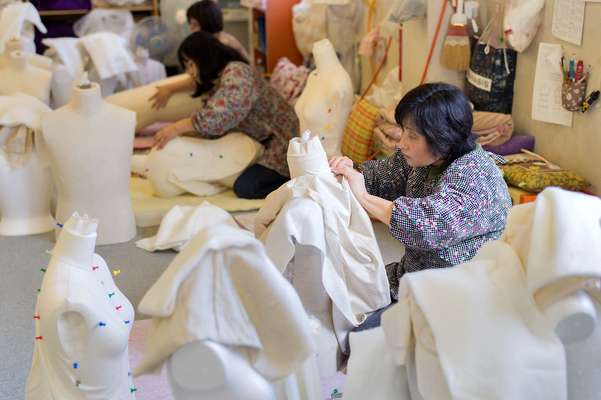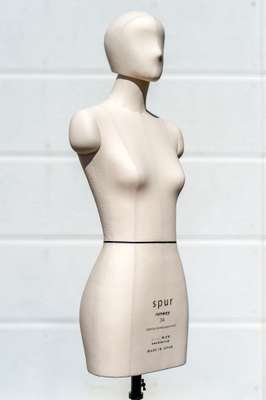 Suga, who joined Kiiya 23 years ago, is using a spatula to paste plaster and woodchip onto the early-stage dummy to fine tune its shape. "I always wanted to make things and I found a vacancy notice for this place at my college," he says. The radio plays in the background as he trims the extra fat from the model. Uzura is drawing straight lines on another dummy that is standing on an original Kiiya joban: a flat plate with weights hanging from the ceiling that pull the mannequin into shape. "Human bodies are not symmetrical," he says. "But our job is to make a mannequin that will suit a million people."
Of the many dummies in the room, two stand out. One is the figure of a woman with sloped shoulders and a tummy; "she" is the prototype for Japan's senior population. The other looks different; "she" is a supermodel, of sorts. "One millimetre more or less makes a big difference," says Suga, stroking the nape of the neck.
"In Europe they design clothes on the mannequin, while we use it to cut patterns," says business advisor Tomio Miyazawa, who has been at Kiiya for 48 years. Most of the company's mannequins are for shop displays but it makes about 1,500 a year for tailors and designers; they range from €400 to €700 each.
Once Suga and Uzura are happy with the shape, a plaster mould is made and sent to Kiiya's factory in Zama, Kanagawa, where it is lined with papier mâché. When the paper has half-dried, the two pieces of the mannequin are stuck together, left to dry and then covered in cloth – canvas, linen or cotton – that is stitched on by hand to create the smoothest of finishes.
In 2009, Kiiya produced a European-size mannequin with a Japanese professor at the Academy of Fashion and Design in Berlin and has now sold more than 2,000 of them to fashion colleges across Europe. Back in the atelier, one work in progress has the name of a well-known Japanese retailer handwritten on its chest; another is heading to a lecturer at Central Saint Martins fashion college in London.
While Kiiya invested in digital 3D technology in 2013, the soul of the business is in its staff. "Once you move production abroad you lose that collective brain," says Uzura. "You can make dummies by 3D scanning and cutting but the difference is that we know how to make the dummies that will make for wearable clothes," adds Hamada. "It is important to preserve our knowledge and skills and keep learning."