Report / Chicago
Return to splendour
Chicago's venerable architectural history has been in danger of weighing heavy on the city's current crop of architects but now new buildings – and the regeneration of existing ones – are strengthening social foundations.
Since its founding in 1839 Chicago has always been a birthplace of new ideas: the Ferris wheel debuted at its World's Fair in 1893; its fin-de-siècle Chicago School pioneered the steel-framed skyscraper; and the city's powerful businesses built monuments to their commercial prowess. Chicago's "second wave" came with the arrival of Ludwig Mies van der Rohe, who set up shop in the midwestern powerhouse, taking command of and rebuiling the Armour Institute, now the Illinois Institute of Technology (IIT). Innovation was in the city's veins as modernist edifices continued to spike the skyline, from the iconic 1964 Marina City tower by Bertrand Goldberg (with its nautical shell-shaped balconies) to the glass heights of Sears Tower (now Willis Tower).
Yet Chicago wasn't immune to social and economic ravages: its once-mighty manufacturing sector suffered, its population shrank and crime soared. Like other midwestern metropolises, the late 20th century saw flight to the suburbs; its architects experienced a drop in bold, wealthy patrons. "Chicago's professional landscape for many years, let's say since the death of Van der Rohe [in 1969], has been dominated by large corporate firms doing work for corporate clients in risk-averse industries: insurance or financial services," says John Ronan, one of the city's most prominent architects, who launched his practice in 1999. "This dampened the entire culture. It is only recently that smaller design practices are emerging from under the shadows of these giants."
There are clear signs, however, that Chicago's design ecosystem is replenishing. Architects are developing masterplans in the vein of Frank Lloyd Wright (who spent the first 20 years of his career in the city), practices are using design to improve social dynamics and a venerable network of foundations and institutions is rallying behind its homegrown talents. Meanwhile, there has been a shake-up at IIT's College of Architecture, where the recently appointed dean, Dutch architect Wiel Arets, has restructured the curriculum and introduced a radical new programme.
What's more, the city's inaugural architecture biennial late last year impressed sceptics who once believed Chicago's triumphant design days were over. One of the biennial's champions, mayor Rahm Emanuel, is keen to use design to regenerate the inner city, improve quality of life and position the city as an "epicentre of modern architecture".
"Chicago has been a place where experimentation, almost by necessity, has created all of these breakthroughs; that makes it the perfect context to bring people together again," says Sarah Herda, who sits at the helm of the Graham Foundation for Advanced Studies in the Fine Arts, an institute founded in 1956 to stage public programmes about architecture and further its role in the arts, culture and society. She was one of the artistic directors of the biennial and thinks the event's 2015 programme was a critical moment for the city. "We tried to balance ideas that may only exist as ideas or provocations alongside those trying to solve tangible practical issues," she says. For her the biennial was about international dialogue as well as solving local problems.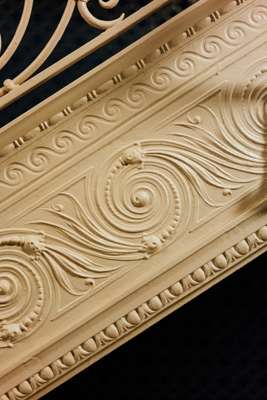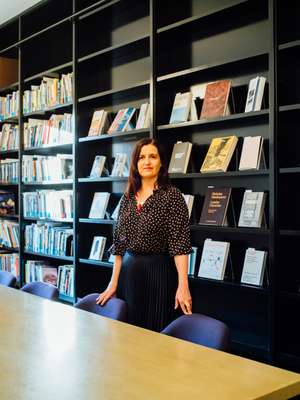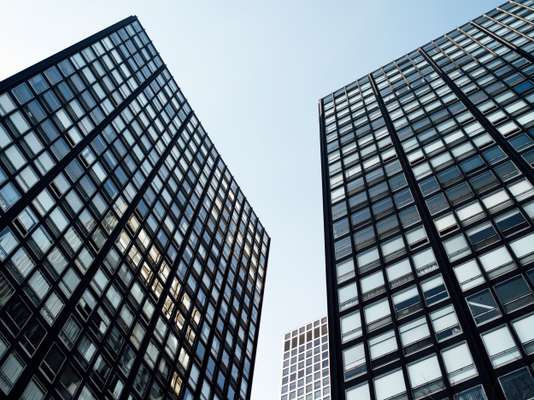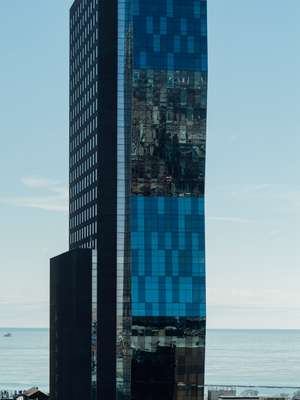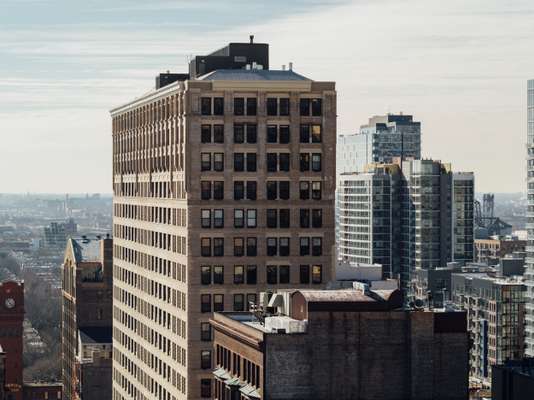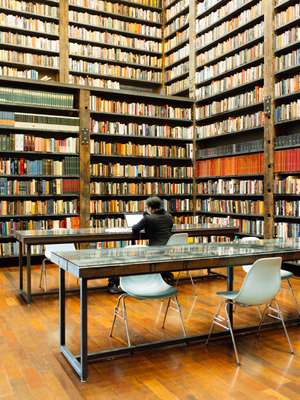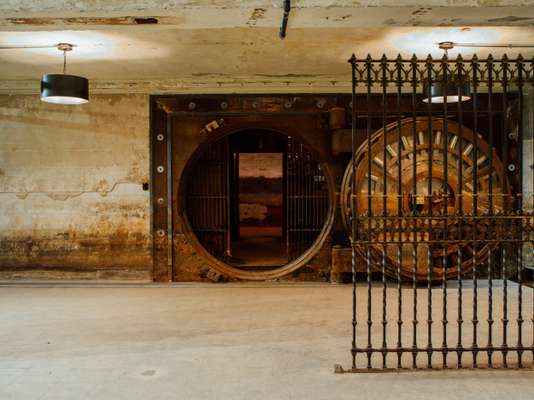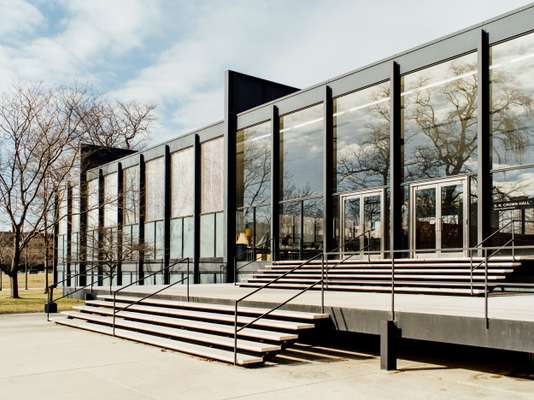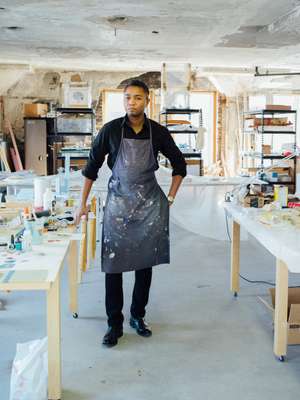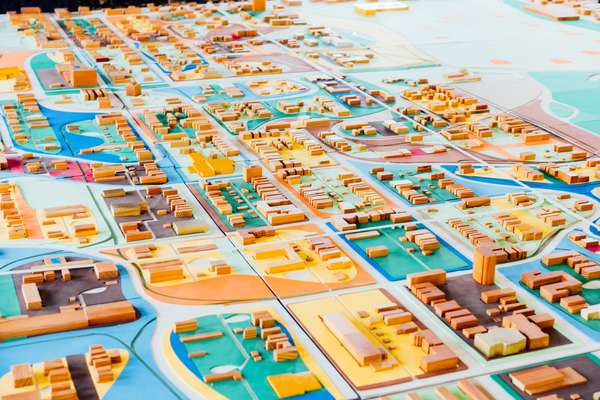 It's true that Chicago's civic and urban issues are numerous. It is the third most racially segregated city in the US: half of its young black male population is unemployed and in some neighbourhoods in the city's South Side up to one in six properties is vacant. Tensions are high but architecture is being used to address some persistent dividing lines between the city's communities.
One such building is the Stony Island Arts Bank. Situated in Chicago's South Side, this neoclassical savings bank was built in 1928 but had been shut since the 1980s. It's just reopened after a $4.5m (€4m) renovation financed by Theaster Gates, artist and founder of the Rebuild Foundation, an organisation placing cultural institutions in deprived neighbourhoods.
Set on a wide lacklustre avenue, which is dotted by decaying strip-malls, it houses art exhibitions alongside the research archive of Johnson Publishing (the publisher of two iconic African-American culture magazines, Jet and Ebony), as well as the record collection of Frankie Knuckles, the godfather of house music. "There is a symbolic power in having the archive here: it not only celebrates the legacy of Johnson Publishing but it provides a context," says ceo Ken Stewart, who explains how the archive reclaims what was once a middle-class savings bank for the black community. "In addition to us making it into a space for contemporary art, it also has this tremendous historical legacy."
A few blocks away, a colourful rectangular hub for students' after-school activities is another addition to the landscape. Designed by John Ronan, the $30m (€27m) Gary Comer Youth Center was initiated by its namesake, a South Side resident turned textile tycoon. Originally meant to serve the inner-city performing-arts dance troupe, it is now home to everything from urban farming on its roof to music-recording courses. Surrounded by single-family homes and a busy boulevard, the boxy red-and-blue structure provides a much-needed safe space for young people. The dance studio's floor-to-ceiling windows engage those outside. "This building was a unique project," says Ronan. "The neighbourhood is ravaged by gangs and drugs so what do you do? If you're talking about urbanism this could be a model for a place like Detroit."
Ronan's 10-strong practice also works in the city's more gentrified neighbourhoods. His Poetry Foundation building, a short walk from his office in River North, has a façade of glass and corrugated black zinc that leads through to an inner courtyard dotted with young trees. Ronan admits that the building's clean lines owe something to Van der Rohe's legacy; the modernist was known for his simplicity, open space and exposed industrial materials. But unlike Van der Rohe, who Ronan says "plopped his buildings in a grass field", the Poetry Foundation possesses an awareness of how it will serve the people who use it. "Architects are thinking more broadly about the city," says Ronan. "The merging of the building with the landscape is now being interrogated by architects."
While Chicago's preceding architects have set a high bar for creating dazzling buildings, the city's contemporary talents place equal weight on a structure's relationship to the urban environment and the citizens that populate it. The most celebrated of this group is Jeanne Gang who started her firm, Studio Gang, in 1997. "You spend a lot of your life in the city so buildings should be nice from the inside out," she says.
Gang's work looks at ways of improving neighbourly interaction. Combating the prevailing notion that tall buildings must be insular, her residential tower, City Hyde Park, employs what she calls "exo-spatial" tactics: balconies, bay windows and shared public space. "It's important to make tall buildings compelling and give people a chance to have a social connection while they're there," she says. "Having semi-public, semi-private outdoor spaces means people are not isolated; they can step outside and see other people."
Gang's thoughtful nature has led her to create projects that are both provocative and achievable. Another project is a proposal to improve a police station in Chicago's troubled North Lawndale area. It is currently surrounded by vacant lots, separating it from the neighbourhood like a fortress. The first phase, an on-site basketball court where police officers can coach the neighbourhood's team, has already come to fruition. "Urban design has something to add to this difficult relationship between police and the community," she says. Her proposal was met with such acclaim that Studio Gang has been asked to use the same research process across five other cities to make recommendations for similar projects.
In a former headquarters of a cosmetics company, architect Marshall Brown has built a model of Chicago's Washington Park neighbourhood, which has suffered from a lack of investment and depopulation. Land is divided into "bundles" where groups of people would take ownership over maintaining plots; it addresses uneven growth and fosters land stewardship, finding a balance between urban and suburban environments. "This is about how reshaping the land can potentially change perception," he says. "People can do whatever they want with that land – they can build a tennis court, a swimming pool or grow a prairie – but they have to take care of it."
Chicago's willingness to think big and act as a laboratory for urban design began in its early days as a frontier town. Despite the city's social challenges, this spirit never perished. Rather than feeling weighed down by the past, Chicagoans are channelling their legacy in order to solve urban issues.
"We have this incredible history of taking risks," says Herda from her office at the Graham Foundation. "Legacy can be a burden but it can also be a powerful thing to leverage in support of new ideas."