Briefing / Global
Collecting
Briefing
The greatest show-and-tell on Earth.
Well hung
With most Italian galleries content to feature paintings and sculptures, we visit a space that's going against the tide by showcasing the best in applied arts.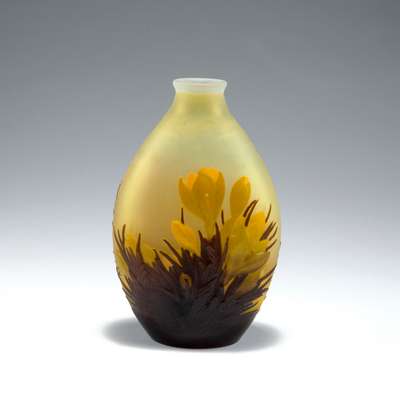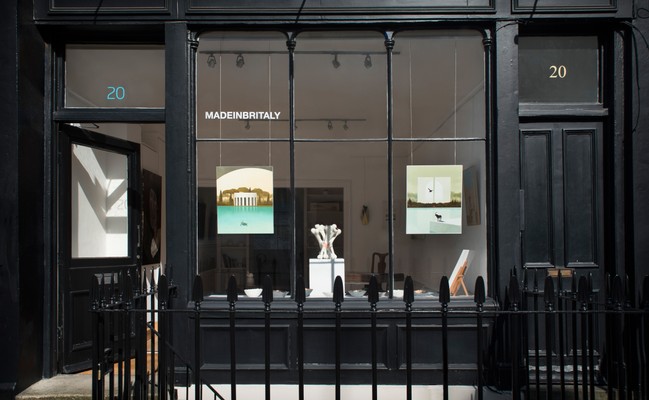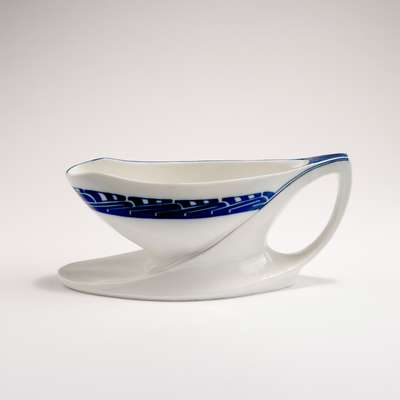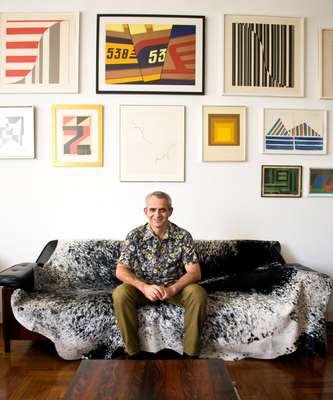 "Italy and Great Britain are two nations that have experienced a quest for synthesis between aesthetic value and the industrial production of manufactured goods," says Marco Venturi in his gallery, the rather awkwardly named MadeInBritaly, footsteps away from the canal of London's Little Venice.
The Faenza native opened this intimate space – on the ground floor of a charming Georgian house – in January as a response to the rising prominence of Italian art and design in the UK. Armed with ambitions beyond just showcasing paintings and sculptures, Venturi plans to set MadeInBritaly apart from other Italian galleries by focusing on the applied arts instead of paintings, sculpture and installation. "There's resurgent interest in materials such as glass and ceramics; I believe that we are at the beginning of a revolution of classicism in a post-classic era," Venturi says, pointing to the fact that the Turner Prize was won by a collective of architects rather than an artist last December.
This May MadeInBritaly will be participating in London Craft Week, featuring the fruits of a collaboration between three Italian creatives: designer Ugo la Pietra and ceramicists Bottega Gatti and Fos Ceramiche.
madeinbritaly.com
Collectors
We meet a Brazilian journalist and curator to learn about his impressive collection and get his take on auctions and the contemporary art market.
Celso Fioravante
Editor of Mapa Das Artes
São Paulo
Besides being editor of São Paulo's Mapa Das Artes art magazine and website, Celso Fioravante founded the Salão dos Artistas Sem Galeria (Artists without Galleries) exhibition in 2010 to promote the works of underexposed artists in Brazil. The seasoned curator has been building his collection for 20 years and has also organised exhibitions for the likes of Moma.
How broad is your art collection?
I have about 400 pieces, including paintings, drawings, sculptures and serigraphs. Everything interests me, whether beautiful or strange. As [Marcel] Duchamp says, everything is art.
Where do you tend to get your works from?
I do not buy from artists and I do not accept presents because it's not good for a journalist to do so. I like auctions; they are social events with a lot of adrenaline.
You're always immersed in the art world. Do you ever get bored?
I am bored with contemporary art and an art market worried only about money. I love artists such as UK sculptor Marc Quinn, US wood-based creative Fred Tomaselli and Brazilian painters such as Siron Franco and Pitágoras Lopes Gonçalves – but I'd prefer a visit to a farm to see a cow birthing than to an atelier to see an artist painting.
What does your collection say about you?
That I look to my heart and not my pocket.
Sale
Before its spring live auction, we meet the brothers behind Canada's national fine-art auction house.
Heffel Fine Art Auction House
Vancouver
Founded in 1995 by brothers David and Robert Heffel, Heffel Fine Art Auction House holds its spring live auction on 25 May, focusing on postwar and contemporary paintings. About 140 lots from international artists will be on sale.
After fighting in the Second World War, British Columbian EJ Hughes painted "The Post Office at Courtenay, BC" using military supplies. "It's a great example of Hughes' early work, completed over three years after his return from service," says David. Meanwhile, Torontonian Alex Colville's fascination with motorsport is exemplified in "Racer", one of his first round paintings.
Other artists include Paris-based Sayed Haider Raza from India. His painting "Costapoglia II" made its way to Canada when his dealer showed it in a 1968 Toronto exhibition.
heffel.com
Highlights:
EJ Hughes
"The Post Office at Courtenay, BC", 1949 Oil on canvas 96.5cm x 121.9cm Estimate: CA$800,000 (€543,000)
Alex Colville
"Racer", 1954 Casein tempera on board 50.8cm in diameter Estimate: CA$600,000 (€408,000)
Sayed Haider Raza
"Costapoglia II", 1963 Oil on canvas 129.5cm x 96.5cm Estimate: CA$300,000 (€204,000)
Sale
We take a trip to Munich's artistic district of Maxvorstadt to see what's on offer at Quittenbaum.
Quittenbaum
Munich
10-11 May
Enthusiasts of the artistic movements that define the early 20th century will relish the opportunity to bid for one or more of the 900 art nouveau and art deco pieces on sale in May at Quittenbaum auction house in Munich's artistic district of Maxvorstadt.
French glassware produced by the likes of Daum Frères and Émile Gallé at the turn of the 20th century will anchor the Art Nouveau and Art Deco auction. One highlight is the "Phänomen" vase by Munich sculptor Franz Hofstötter for Bohemian manufacturer Loetz. "It was part of the collection that showed at the Paris World Fair in 1900; each piece was very elaborate but very few depict actual scenery," says director Askan Quittenbaum of the sunset featured on the vase's surface.
quittenbaum.de
Highlights:
Franz Hofstötter
"Phänomen" vase with sunset, 1900 Estimate: €15,000 to €18,000
Emile Gallé
"Crocus" Soufflé vase, 1920-25 Estimate: €2,300 to €2,500
Henry van de Velde
"Whiplash" sauceboat, 1903-04 Estimate: €4,000 to €5,000