Briefing / Global
Fashion
Briefing
A world tour of wardrobe wonders, lingering a while at the Bangkok International Fashion Fair.
Into the mix
Highlights from emerging international talents and a spotlight on Bangkok's fashion and leather fairs.
Bangkok international fashion and leather fairs
Thailand
To get the measure of Thailand's fashion scene take a stroll down Bangkok's Sukhumvit Road. Here, along the stretch that leads from Siam Square in the heart of town to the upscale one-year-old EmQuartier, luxury shopping malls play host to the upper echelon of homegrown labels such as Asava, Disaya and Sretsis, while more youthful venues such as Terminal 21 house small independent boutiques filled with young fashion designer-hopefuls.
The scene is eclectic, original and distinctly Thai. "What's interesting is that other countries in Southeast Asia don't buy the works of their own designers," says Anothai Cholachatpinyo, assistant professor of textile science at Kasetsart University in Bangkhen, Bangkok. "This is why Thai fashion is flourishing, because local affluent people – social innovators and fashion leaders – still choose to buy Thai brands."
As domestic desire for high Thai fashion matures, the government – and Department of International Trade Promotion (DITP) – is keen to boost its profile outside the country. One key event on the nation's sartorial calendar is the Bangkok International Fashion Fair and Bangkok International Leather Fair (Biff&Bil). "We are working with world-class creatives to turn Biff&Bil into one of the leading names in the fashion and leather-goods business," says Chantira Jimreivat Vivatrat, deputy director-general of DITP.
Though geared towards a global audience and brimming with foreign buyers, industry players from all the major domestic retailers turn up each year to prowl for new talent. Crammed with more than 500 exhibitors showing everything from crocodile skin to Muslim fashion, Biff&Bil is a forum for brokering deals and exchanging ideas.
This year's theme of "Catching the Creative Spirit" is particularly evident in the Designers' Room, a government-focused project that showcases emerging talents. The enclave includes 23 brands ranging from playful metal-jewellery maker Pasu to streetwear label Q Design and Play. The mood is informal and enthusiastic. Traditional indigo-dye clothing brand Mae Teeta (run by fourth-generation owner and designer Sukajit Daengchai) has her dad helping to man the booth.
A more seasoned fashion crowd can be found in the Bangkok Showroom. "They opened a showroom exhibiting Thai brands during Paris Fashion Week (SS16) last year and we're trying to recreate the atmosphere of the show at Biff&Bil," says Saroengrong Wong-Savun, designer and founder of Rubber Killer, one of the 10 brands featured here.
Indeed the mood at Biff&Bil speaks of the Thai fashion industry's big ambitions, creative swagger and desire to sell its wares to the world.
---
Q&A
Sakchira Wiengkao
Founder, Baisri
Thailand
Established in Phrae in 1991, Baisri makes bold and colourful textile products – ranging from clothes and bags to homeware items such as pillowcases and lampshades – all of which are designed and handmade in its workshops. Today founder and designer Sakchira Wiengkao teaches and works with a team of 40 artisans, some of whom have been with the company since its launch. We talk to Wiengkao about the lay of the land in the Thai market and the unique appeal of Biff&Bil.
What inspired your latest collection Tamlai?
I developed a new technique where we paint the fabrics with indigo dye. To keep the dye from oxidising we had to paint quickly. We also combined three techniques: painting, batik and tie-dye. The collection may look simple but the process needed a lot of planning to pull off.
Are Thai consumers becoming interested in your products?
I'm trying to sell more to domestic customers. The domestic market is big enough for us as we're a small producer and Thai consumers are becoming more and more interested.
Why show at Biff&Bil?
I've been showing at Biff&Bil for more than 10 years. I think this is the only show in the country that allows companies to come and present new works. It's international, with the opportunity to meet buyers from overseas.
baisrishop.com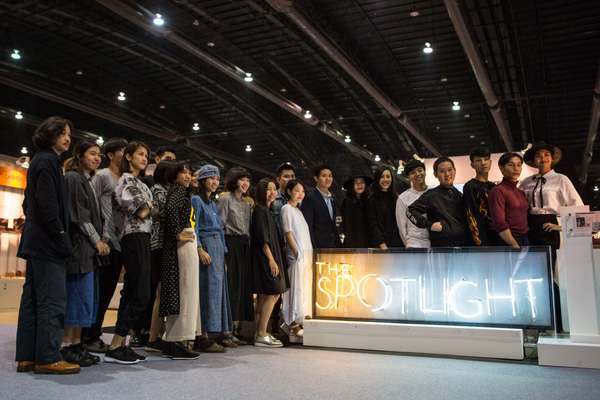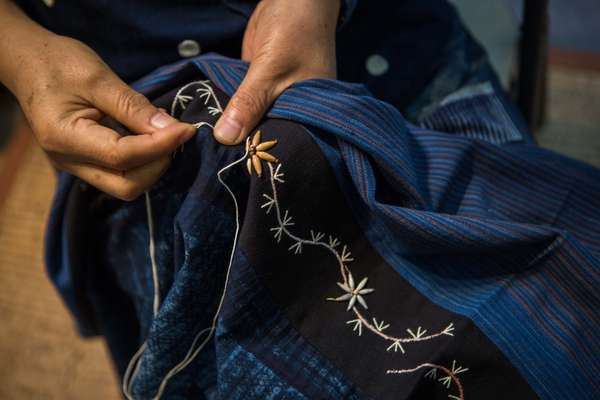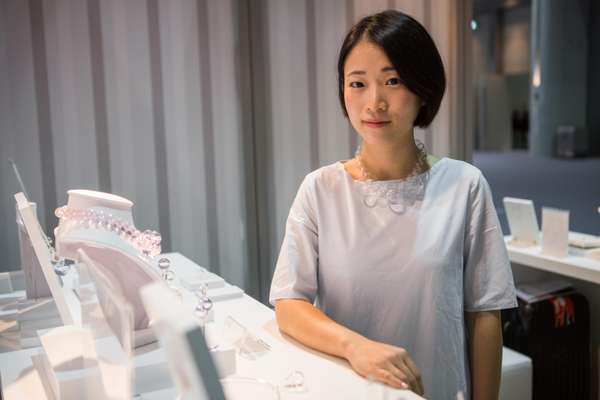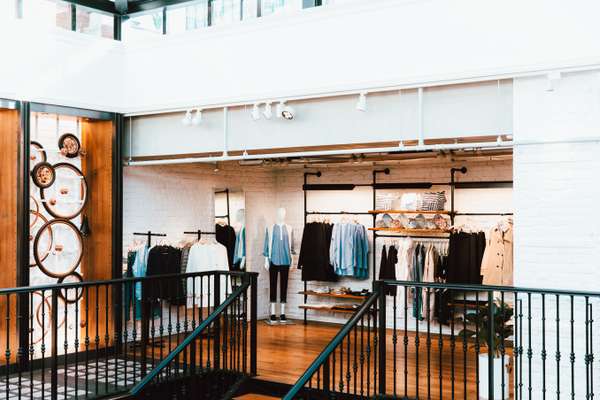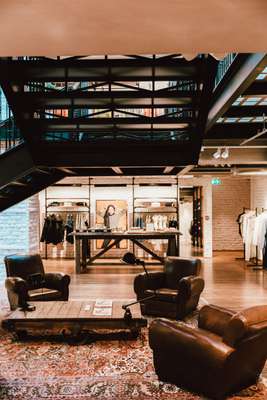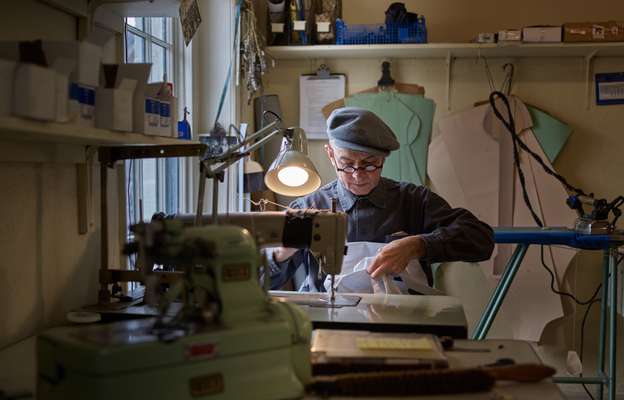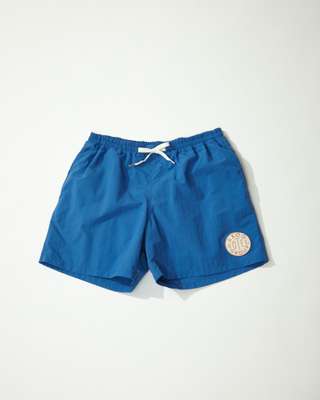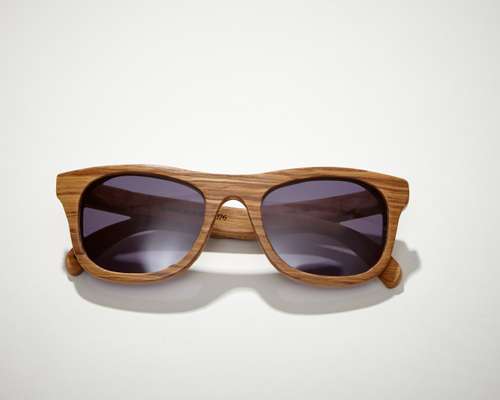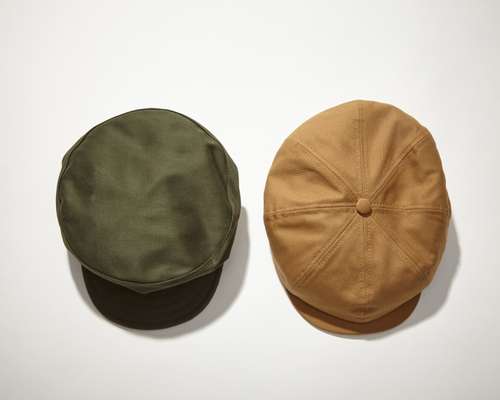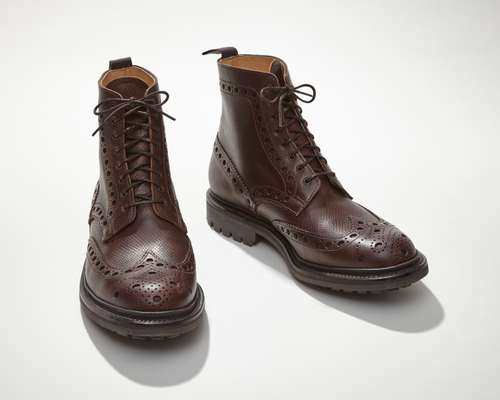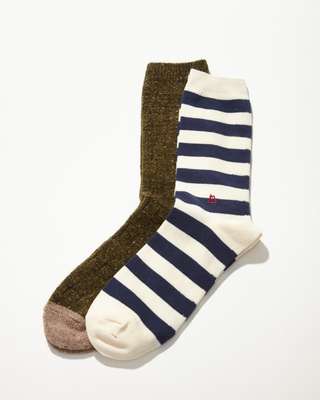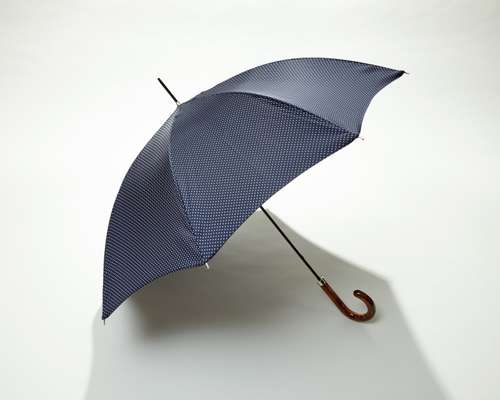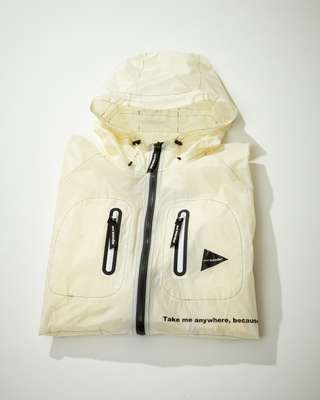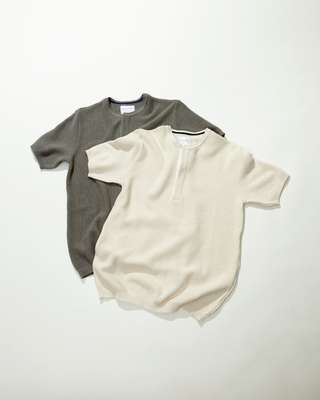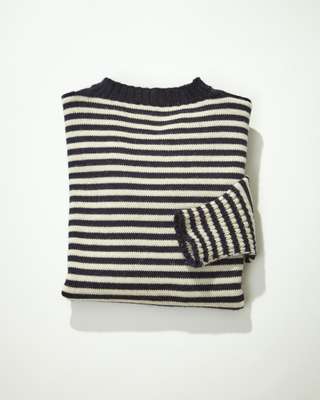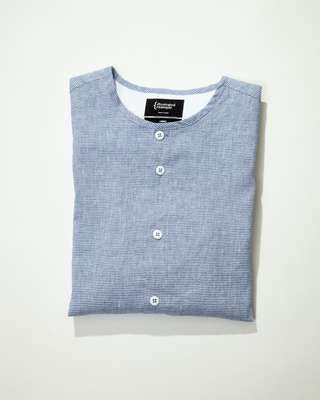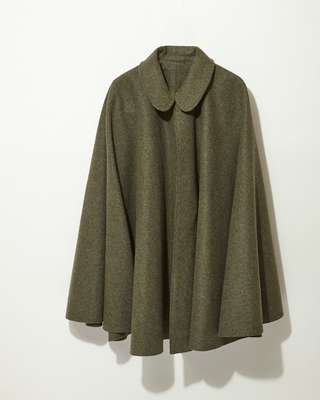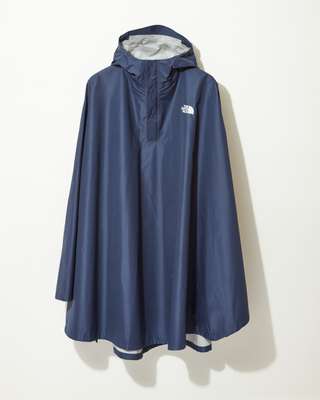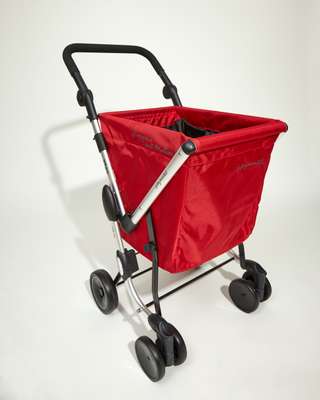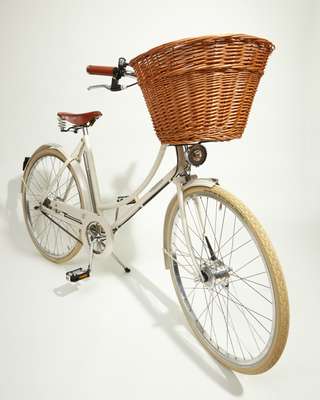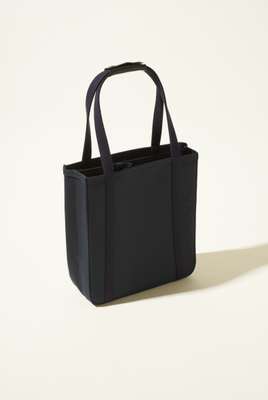 ---
Clothing shop Daily Day opened its doors in Porto's pretty Aliados neighbourhood in December last year. Inside, the shop's 1940s architecture was stripped back and preserved but owner Vânia Villas Boas has erected a number of flexible partitions designed to make the space versatile for the exhibitions and performances that are often held here. There's also a photographic studio, a workshop and a music-rehearsal space, as well as a hat shop that dates back to 1897. The rails and cabinets brim with independent Portuguese brands, including La Paz, Portuguese Flannel, Lobo Marinho (for handmade handkerchiefs) and womenswear specialist Saymyname. There's also something for the kiddies from Wolf & Rita and sturdy shoes from Porto-based brand Weekend Barber. "We sell clothes but not like a normal clothing shop; Daily Day is a place that tries to spin off your daily routine," says Villas Boas. "There is always something else to be inspired by."
daily-day.com
---
Japanese casualwear giant Uniqlo has relaunched its global flagship on bustling Oxford Street. It opened its doors in March and the new light-flooded interior is the work of Masamichi Katayama and his Tokyo-based design firm Wonderwall. The transformation will almost double the sales area by upsizing it from three to five floors. All of this means more room for the 67-year-old brand to showcase its top-notch men's and women's basics, as well as a clutch of collaborations that perfectly bridge the gap between high street and high fashion. Catch the red-bannistered escalator to the fourth floor; there, among vintage Parnall cabinets and mahogany-hued leather chairs, you'll find all manner of treats. There are chambray jackets that are a collaboration with Lemaire, floral shirts that are a joint effort with Liberty London and a white two-wheeler that's courtesy of a partnership with Tokyobike.
uniqlo.com
---
This bag is hand-stitched at the brand's Paris base, with handles that echo the parasols seen along Côte d'Azur beaches.
ruedeverneuil.com
---
Made in Germany from Italian quick-dry fabric, these dapper swimming trunks from Munich-based label A Kind Of Guise are cut above the knee and finished with an orange "Akog Hotel Group" badge.
akindofguise.com
---
Based in the village of Southrepps in Norfolk, Jane Sedgwick creates geometric necklaces from hand-painted wooden beads.
janesedgwick.co.uk
---
Wear it well
This month's line-up has been selected with half an eye on our village theme – but that doesn't rule out city airings.
Knickerbocker 3 Manready Mercantile
USA
This cotton-twill indigo jacket is a handsome take on the traditional US Marine Corp utility coat.
knickerbockermfg.com
---
Fabrication Locale creates breathable caps and berets that make becoming companions on a countryside walk.
contractor48.com
---
This handmade Navy & Arun striped worsted wool sweater was inspired by the classic Breton style.
theguernsey.co.uk
---
Bicycles from this long-standing English manufacturer look right at home on the cobblestone streets of Tudor town Stratford-upon-Avon, which is where they have been hand-built since 1926. The elegant and high-quality bikes come with a classic step-over frame and are fitted with Brooks saddles. The brand also specialises in traditional delivery bikes with particularly roomy wicker baskets.
pashley.co.uk
---
Eytys looked to 141-year-old Kyoto shoemaking giant Gion Naito when creating this take on the traditional Japanese Geta sandal. Each pair is made in Gion Naito's studio from Neoprene and rubber, with cork soles.
eytys.com
---
Grenson 3 William & Son
UK
These are ideal for village strolls. Each boot is made from Chicago-tanned leather at Grenson's Northampton factory.
grenson.com
---
The North Face Japan
Japan
This trail cape is wide enough to be worn over a rucksack; when the rain stops you can pack it up smaller than an iPad.
goldwin.co.jp/tnf
---
Hand-stitched in the knitting hub of Gunma prefecture, these summer jumpers will keep you cool on warm evenings.
stillbyhand.jp
---
In 2015, eight years after founding her sock brand for kids, Hannah Byun launched playful men's line Hansel From Basel.
hanselfrombasel.com
---
Will Brown and Marie Wiley have spent the past 16 years sewing and selling handsome men's and women's workwear pieces from a Georgian house in Holt, a market town in Norfolk. Old Town is not your average boutique: the whirring sounds of sewing machines drift in from the upstairs workshop and the ground-level shop floor is unstaffed until the doorbell rings. The shop has branched out into slimmer-cut unisex offerings such as the button-through Standard shirt. Each piece can be made in your choice of material – whether Irish flannel, Harris Tweed or Italian shirting – and is ready to collect six weeks later.
old-town.co.uk
---
Nanamica's sporty yet preppy aesthetic can be seen in this hat spun from Gore-Tex cotton and covered in Madras check.n
anamica.com
---
Chacoli's collection of bags spans eight styles, each available in black or white and made from robust hanpu canvas with a Tuscan leather handle. This mid-sized Number 4 model contains carefully proportioned partitions for transporting supplies: they can separate your magazines from your bottle of wine. Each corner is reinforced with extra lining and the body is light but able to keep its shape.
chacoli.jp
---
Keep warm with this 15-18 unisex short cape from Venetian label Tabarrificio Veneto. Cut from a mélange wool produced near the Dolomites, it is modelled on the clothes worn by Royal Italian Army troops during the First World War.
barenavenezia.com/shop
---
Made in London by James Ince and Sons, all of Mr Stanford's smart brollies have a light but sturdy metal frame.
mrstanford.com
---
Finlay & Co 3 Glenmorangie
UK
The sunglasses label and whisky distillery have teamed up on these lightweight frames that come in a classic wayfarer style.
finlayandco.com
---
Tokyo-based designers Keita Ikeuchi and Mihoko Mori – both former Issey Miyake protégés – created this fly coat.
andwander.com
---
Illustrated Example
Canada
This Vancouver boutique began making clothes in 2014; this shirt is a nod to vintage baseball kits from the early 20th century.
deadstock.ca/collections/ie
---
Perfect for a trip to the village store, this bamboo basket has a gozame weave pattern and reinforced base.
unagino-nedoko.net
---
This We Go trolley has ample pocket space and a neatly folding frame, plus wheels that rotate through 360 degrees.
play.market