Briefing / Global
Food
Briefing
From a pasta-only restaurant in London to a colourful cocktail bar in Kuala Lumpur.
Chef Elena Reygadas's restaurant Lardo in La Condesa is palpably cheerful and its casual atmosphere has made it into a neighbourhood classic; expect a simple menu of tasty Mediterranean and Mexican sharing plates. Bustling behind an open copper bar, the chefs prepare daily pasta bakes, pizza and cured meat, and the restaurant's floor-to-ceiling windows let in a cool breeze to refresh you during your sobremesa (a hard-to-translate term for a languid lunch).
In La Juarez, Eduardo Garcia (the chef behind Maximo Bistro) recently opened Havre 77, a French brasserie set inside a stately stone mansion – with a fresh oyster bar. Meanwhile, seafood specialist Ezequiel Hernández has opened Campobaja in La Roma. Think tuna, chocolate clams (named for their colour, not taste) sea urchins, prawns and ceviches, all served on an open-air terrace.
Monocle picks:
1.
Campobaja Ask for the daily specials; if you're in luck the finely sliced tuna ceviche with ponzu will be on the menu.
campobaja.com
2.
Havre 77 There's something about the way they caramelise the side orders of carrots and cauliflower that makes them too good to miss.
havre77.com
3.
Lardo Explore a creative combination of local and Mediterranean ingredients – and order the octopus with chorizo and chickpeas.
lardo.mx
This almond-milk maker has won fans (and stockists) throughout the UK for its unprocessed dairy-free elixir. Its new range features four flavours, including a subtle strawberry, cacao with dates and vanilla, and a sweet, creamy matcha. Most daring is the orange-hued turmeric variety that's balanced with cayenne pepper and a honeyed hint. To add to the buzz, a percentage of the sale of each carton goes to the Bumblebee Conservation Trust.
thepressery.co.uk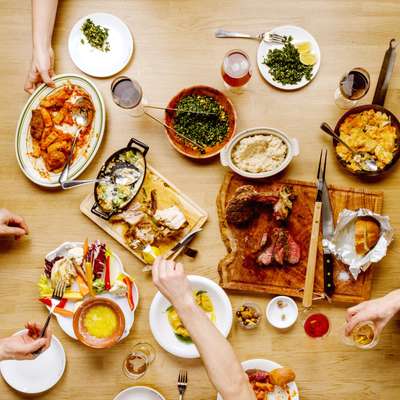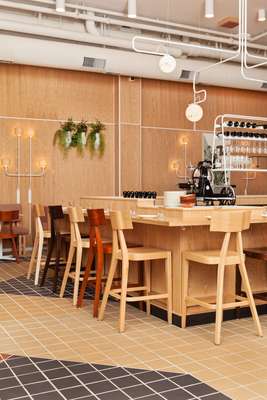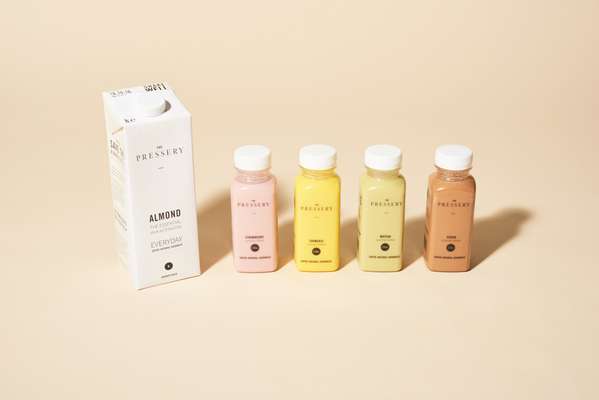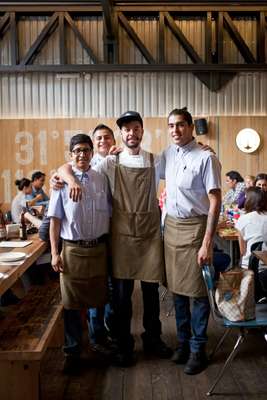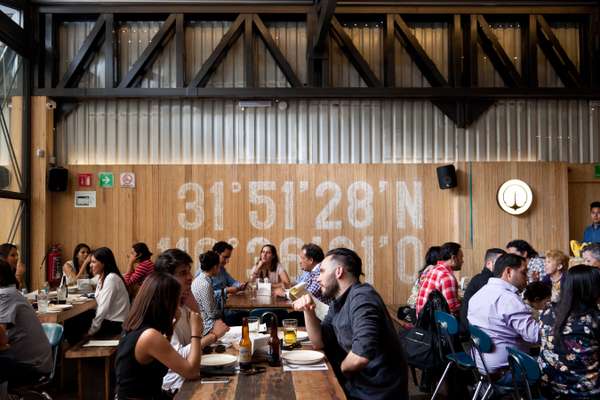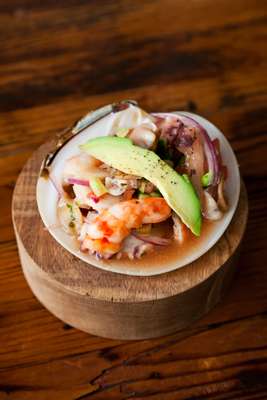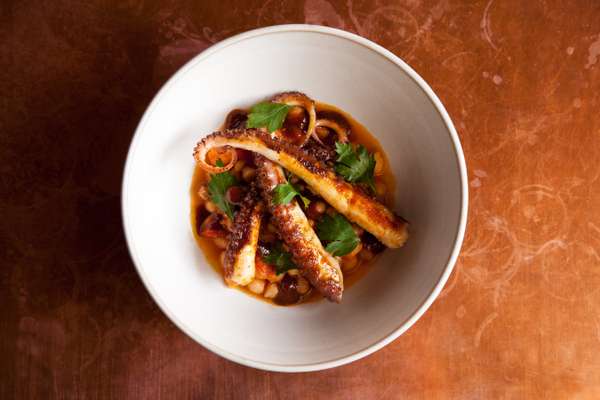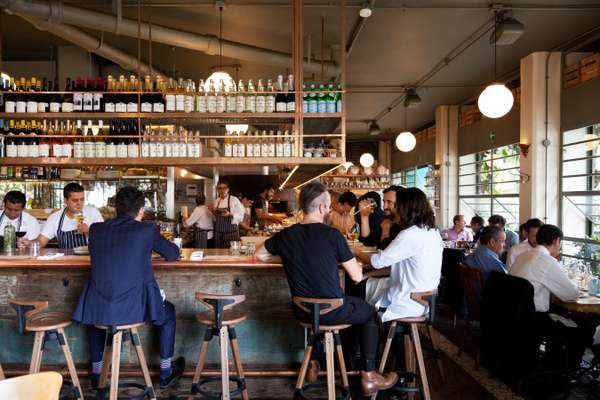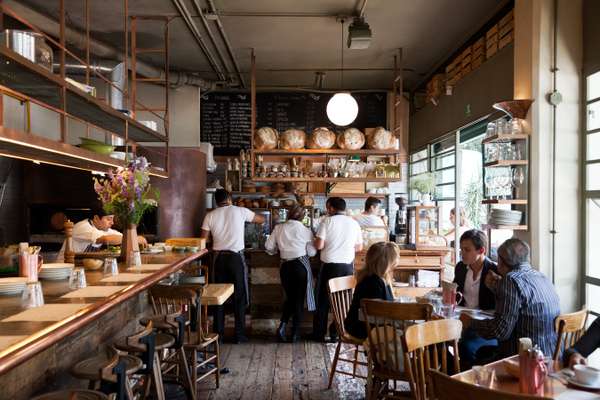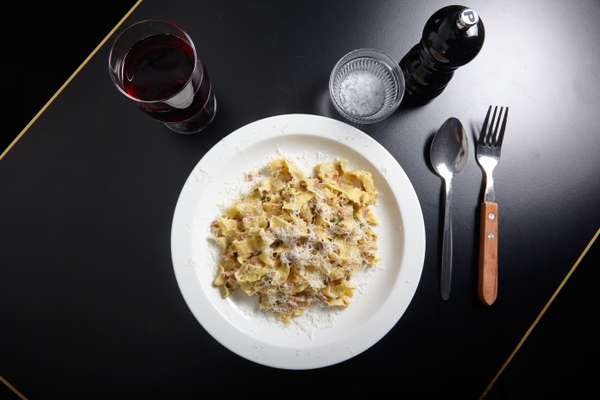 Osteria Savio Volpe
Vancouver
Italian restaurant Osteria Savio Volpe (meaning "wise fox") crept into Vancouver's Fraserhood district last November. Owners restaurateur Paul Grunberg, designer Craig Stanghetta and chef Mark Perrier have combined forces and created a modern osteria where up to 75 diners can enjoy rustic Italian fare – including handmade pasta and a suckling-pig porchetta – roasted on a wood-fire grill and spit. "The menu changes on a daily basis to utilise the best ingredients and reflect their many uses," says Perrier. To set the perfect ambience, Stanghetta kept things homely and simple. "We wanted to respect the Italian ability to balance irreverence and simplicity with deeply thoughtful and calculated craftsmanship."
saviovolpe.com
The Vergnano family of Moncalieri distil this spirit with lemon peel at "cold brew" temperatures to eke out the citrus essence – and stopper it with a plug of Italian oak.
biggarandleith.com
Hospitality veteran Andrew Savvas knows that little details matter and it shines through at the café he's co-founded in Abbotsford; everything from the custom copper lighting to the locally made crockery provides a welcoming feel. "I get really excited about that kind of stuff," says Savvas. "It's how we're trying to set ourselves apart." On the menu are inventive takes on Australian café classics, including hanger steak with shiitake ketchup.
kittyburns.com.au
Kuala Lumpur's Chinatown is as colourful as it is lawless – and it's also celebrated for its down-home food and characterful markets. Angel Ng, owner of new drinking den PS150, has taken inspiration from the area's heritage to create a beautifully designed establishment that's not afraid to bend the rules. Drinkers, who enter through a cleverly disguised façade, will find a cocktail bar where a tight seating plan coaxes them into serendipitous conversation with other patrons. Ng has staked PS150's point of difference on a cocktail menu that's heavy on the classics but occasionally dabbles in Malay flavours. The creamy Pandan Flip's rum, for example, is infused with the fragrant native pandan leaf.
ps150.my
Star dish - Tagliatelle with fennel sausage ragu
Padella, London
Opened this March by Tim Siadatan and Jordan Frieda, Padella is a restaurant with one thing on its mind (and menu): pasta, served in an unassuming joint in Borough Market. "Almost everyone eats pasta at home; it's a comfort, a low-fuss option, so to do a pasta-only restaurant you need to really knock it out of the park," says Frieda, conscious you feel, of his restaurant's happy knack of doing just that. To eat? Try the tagliatelle tossed with chilli, toasted fennel seeds and sausage ragu in a piping hot padella (pan).
padella.com
Loosie Kitchen at Loosie Rouge
New York
A colourful spot not far from the Williamsburg Bridge, Loosie Kitchen serves up the finest southern cuisine – yet it's cooked by a Frenchman. It's good fodder enhanced by a slight Gallic twist, such as the excellent mac'n'cheese made with comté fromage and the equally sumptuous fried chicken.
For smaller stomachs there are roasted carrots in a tangy cayenne honey, which can be washed down with the help of an extensive wine list or some on-point cocktails (warm rum Grog Me is good for colder months). A mural-covered outdoor space and a tongue-in-cheek map showing the way from the bar to the "super secret restaurant" make this a must-visit.
loosieskitchen.com
Seattle chef Renee Erickson has been making a name for herself of late with her honest cooking and a beautifully illustrated new cookbook: A Boat, a Whale and a Walrus: Menus and Stories. The latest addition to her mini-empire is the diminutive French-inspired Bar Melusine in a rapidly changing corner of the Capitol Hill neighbourhood. The menu is simple and doesn't try too hard; whitewash walls, green chairs and low lighting complete the picture.
The Washington oysters – less briny than the east coast's offerings – are always worth a punt, as are small plates such as the smoked leg of lamb. Still peckish? Erickson also owns the equally tiny steak restaurant and doughnut place next door.
barmelusine.com