The consultants. Drinks brand / Global
Liquid launch
In the second part of our new series, we look at what it takes to make a splash in the booze business with the help of some of our favourite makers.
The hypothesis: From makers of craft beers to distillers of small-batch gins there has been a boom in people keen to break into the drinks market, whether for fun, fame or fortune. But as a rush becomes a glut, how can you create a brand with cut-through? Is it down to localism, branding or simply quality?
On a January evening in a nondescript office just footsteps from the Yukon River, Bob Baxter and Alan Hansen – founders of craft-beer company Yukon Brewing – are rounding off their workday with a tipple they're hoping to launch. "You can taste the complex layers: a bright clear entry unfolds into honey with a gentle flourish of spice and a lingering note of cedar," says Baxter. "That's when we know it's ready." He is referring not to a lager or pale ale but to the territory's first locally produced single-malt whisky.
Baxter and Hansen have joined the ranks of independent distillers that have been springing up around the world for much of the past decade, producing small-batch, artisanal and craft spirits. Take the US as an example: the number of small distillers there has jumped from about 30 in 2003 to nearly 800 today.
Unfortunately the presence of more craft distillers hasn't resulted in better-quality spirits; it's often a case of style over substance, with clever branding masking moonshine. Blind taste-tests often yield mixed results, with participants finding it hard to distinguish between so-called artisanal spirits and those produced by big conglomerates such as Diageo and Pernod Ricard. Bill Owens, founder and president of the American Distilling Institute (adi), the nation's largest organisation for small distillers, says that many firms passing themselves off as craft distilleries simply buy flavourless spirits and infuse them with botanicals. Worse, some indie brands merely blend whiskies from mass manufacturers and slap on their own labels.
The true craft distilleries that do produce good stuff in small quantities have limited market reach and often cater only to their surrounding communities, remaining little more than passion projects for their founders. There are one or two exceptions – including Sipsmith in the UK – but there should be more. Owens estimates that the craft segment of the market has been expanding by about 30 per cent annually and believes there is still room for growth.
So how would we go about establishing an independent distiller with the ability to both delight taste buds and reach a global market? How would we ensure we had a unique brand and product? And how would we get it out into the world? A good case study can be found in Japan, where there are only three family-run small-batch whisky distillers: White Oak, Mars Shinshu and new entrant Chichibu, which is 100km from Tokyo and was launched in 2008. "We are producing whisky that we personally want to drink," says Chichibu's owner Ichiro Akuto, who named the business after his hometown. Akuto trained at the now-defunct Karuizawa distillery in Nagano and Scotland's BenRiach distillery. It takes at least three years for whisky to mature in casks so it was not until 2011 that Chichibu released its first batch of single malt.
When it comes to understanding your target market, generating interest and hooking your first customers, there's no replacement for the personal touch. Akuto visited 2,000 bars to convince them to put his bottles on their shelves. "I'd love to do it again if I have time," says Akuto. "It sounds like hard work but actually it was relaxing and a learning experience, and I got to try many different types of whiskies."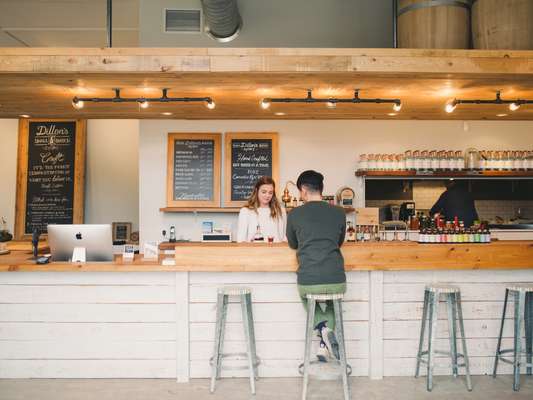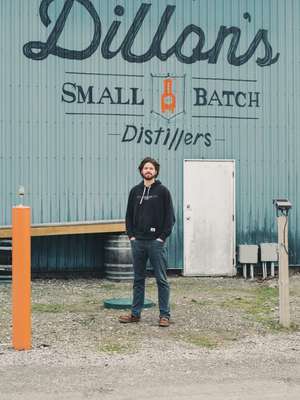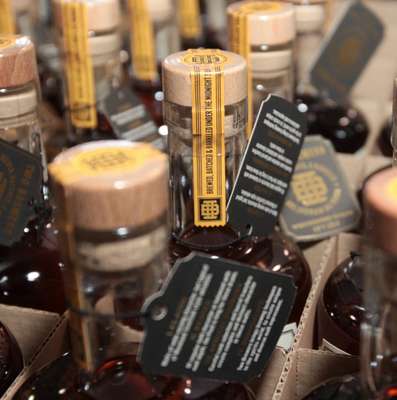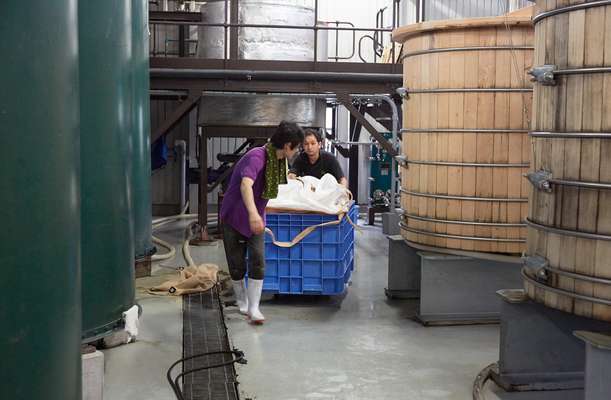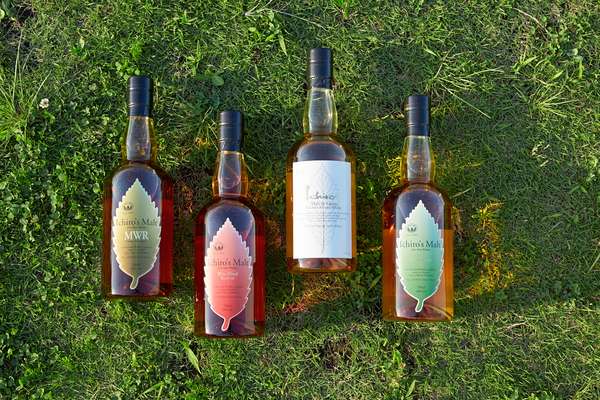 Reaching a global market is different. To break into the North American market Akuto called upon Tokiwa Imports, a Nevada-based distributor that represents all three of the Japanese family-run whisky distilleries in the US. When breaking into new territory it's tempting to be everywhere at once but a word of caution: don't spread yourself too thin. "You have to do your best to allocate and not neglect where your key consumers are," says Eric Swanson, an adviser for Tokiwa.
Luckily for Chichibu the distiller's size has forced it to be focused. "Our target demographic is the whisky enthusiast," says Akuto. "Our output is small so we have to concentrate on them and not new markets." In the US at least, the strategy is paying dividends: according to Swanson, "Demand has so far outstripped supply."
Back in Canada another craft brand faces a similar struggle to meet growing demand. Geoff Dillon founded Dillon's distillery in Ontario in 2012; the company solely uses grapes and other produce from farms in the Niagara region. "The point is to show off the ingredients that went into it," says Dillon. "We've been roughly doubling output annually since we started."
The rate at which the bottles from Dillon's and Chichibu are flying off the shelves proves that a quality small distiller will have no problem finding a receptive market. Owens from the adi says the failure rate of craft distillers that manufacture their own spirits in the US is just 0.5 per cent.
Once you have a great-tasting product and your target market in your crosshairs, it's time to develop a brand. "You can only do so much with packaging before you run out of things to say," says Barry Imber, who runs his creative studio Insite from a home office in Burlington, Ontario. Imber is responsible for Dillon's aesthetic – a simple palette of white and pastels – which starts at the bottle label and seamlessly appears across its website and shop.
"It's all about transparency," says Imber. "You need to create a brand that reflects authenticity so there's no fear of replication." Before settling on the look of Dillon's, Imber discarded countless drafts because they were too generic. Certain elements of the final outcome – such as the clearly listed ingredients and nods to the copper stills used in the distillation process – stand out. "Being physically located in the Niagara region, using specific ingredients and equipment – you can't copy that."
A final epithet from Chichibu's Ichiro Akuto points to another crucial lesson for aspiring founders. "What we're selling now is a gift from the past," he says, referring to the maturation process, which takes up the bulk of the time before the whisky is ready. Patience is a virtue in this business, and consistency and an eye on the long-term are vital in order to guarantee success and longevity. There are no shortcuts.
The conclusion: The demand is there but to meet it requires time and effort. You can't rely on investing in branding alone: a great product and a target market need to be in place first.
Despite being a young company, Dillon's distillery has picked up numerous accolades, including a double-gold medal at the San Francisco World Spirits Competition, a platinum medal at the Spirits International Prestige Awards and another gold at the Distilled San Diego Spirit and Cocktail Competition. Here's how.
With the only gin distillery in the Niagara region, Geoff Dillon believes it can only make sense to turn to his neighbours for the raw materials.
Dillon uses a custom pot still from German distillery-equipment manufacturer Carl, which has been in the industry since 1869. Outfitting your business with hardware that has stood the test of time increases your brand's chances of longevity.
Dillon and his father spend hours in their laboratory painstakingly perfecting each product they bring to market. They never sell anything they wouldn't drink themselves.
While many gin companies infuse their spirits after the distillation process, Dillon puts botanicals into the pot still itself so that the gin is flavoured as it's being made. This creates a more subtle flavour profile.
Taking a literal interpretation of "small batch" and "handcrafted", Dillon's gin is manually bottled four at a time.