Report / Global
Little by little: Perfect village
The happy hamlet we've conjured up blends an easy pace with the dynamism to retain its young talent.
Our ideal village is not a sleepy affair. Nor is it a half-way home where children wait to be old enough to move to the big city, or retirees from the metropolis seek shelter from the world. Instead ours is a dynamic – if for now merely imagined – enclave of people who are united in their appreciation of an easier pace of life and an affinity with being out in the open. From the shaded main square to the carefully vetted selection of independent shops and services on show, our village is enriching, open to all and never snobbish. It's well kept, not parochial, prim or fussy.
Quality of life is key to proceedings in our village and it's an enjoyable place that people want to settle and stay in. Our residents don't doubt that urban life has its allure but they live knowing that it's within easy reach thanks to a decent train network. A handful of working spaces in the library and a few ateliers for makers keep young talent from yearning for more and moving away.
There might not be room for all of our suggestions in every village but thinking more carefully about how they are put together can help people get the most out of them. Of course villages ought to be small but that shouldn't stop them from thinking big. Join us on a tour of our ideal idyll for some inspiration on the subject.
We would anchor our ideal village on a shaded square with tufts of grass and well-tended flowerbeds. It's furnished with tables and moveable chairs and at two corners there are cafés; at the others a sunny wine-and-flower shop and a 24- hour convenience kiosk.
Our retail strip has awnings for shade and withstanding the elements. There are apartments above the shops and on-street parking spaces that allow visitors from further afield to pop to the shops without any trouble.
Lots are small for single-family homes and incentives are offered for wooden fences, handsome gates, balcony flower pots and trees. Planners and local authorities vet new-builds, while residents and business owners pay communally for the upkeep of public buildings. However, a range of architectural styles is encouraged and good dashes of timber and concrete modernity welcomed.
There's no 50km rush to the county hospital: the town boasts a 25-bed medical centre for bumps, babies and longer stays; there's also a helicopter that connects to bigger medical centres for more serious situations. The fire brigade is a friendly volunteer service and there's a police box in the square.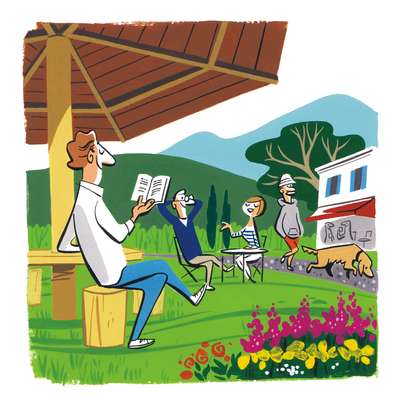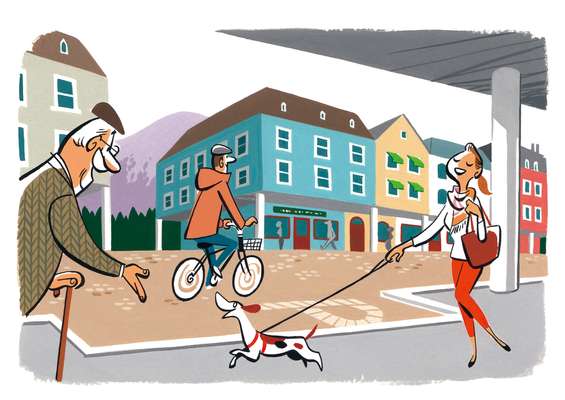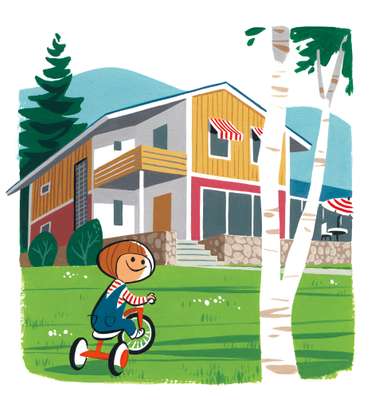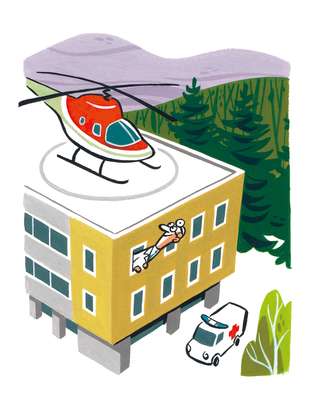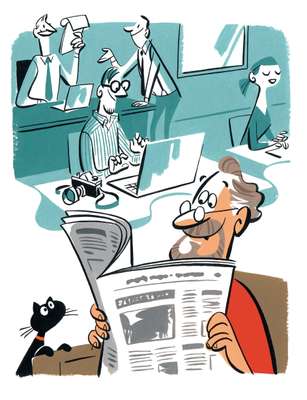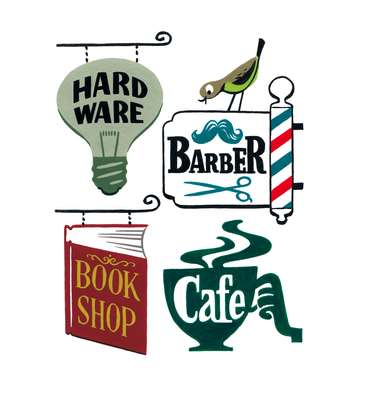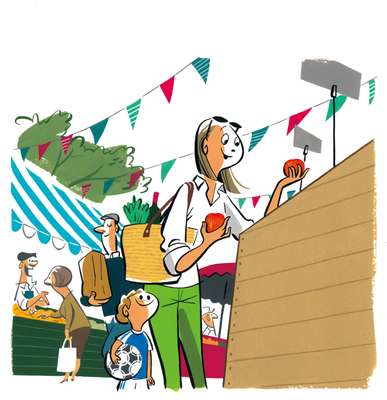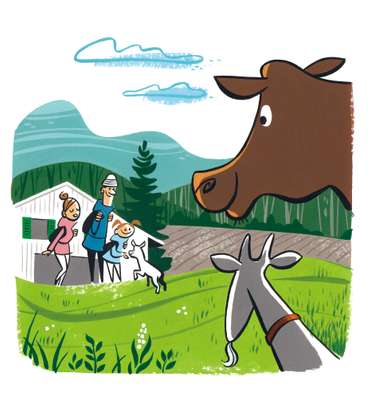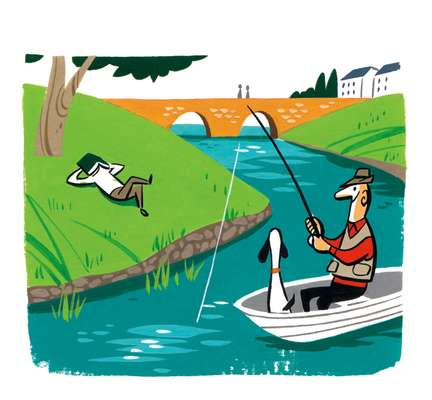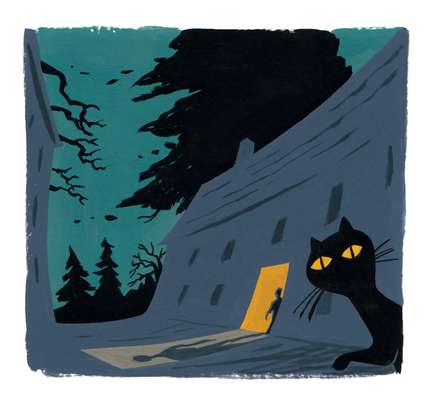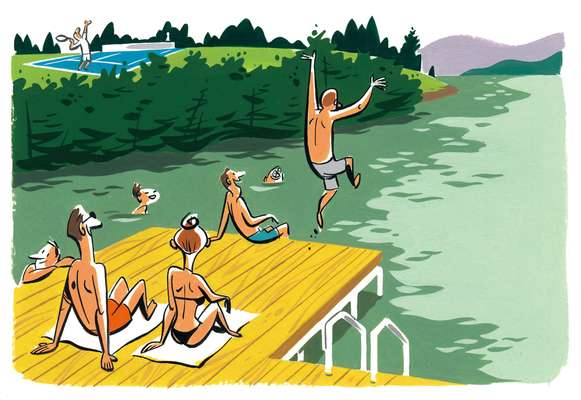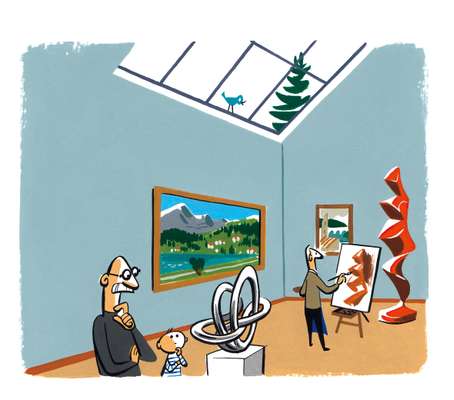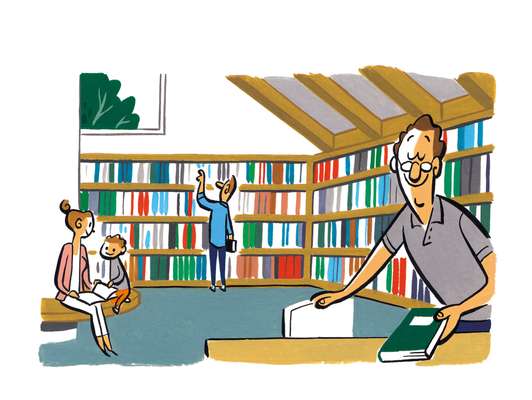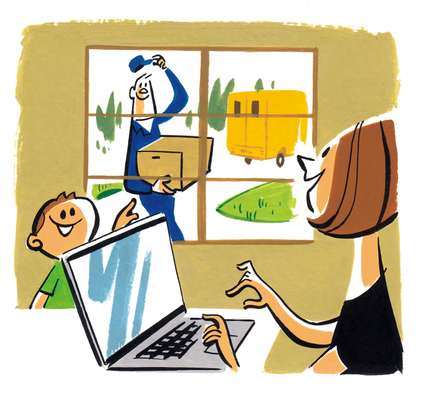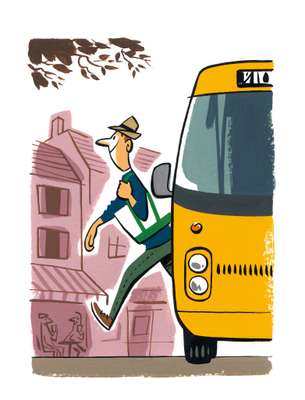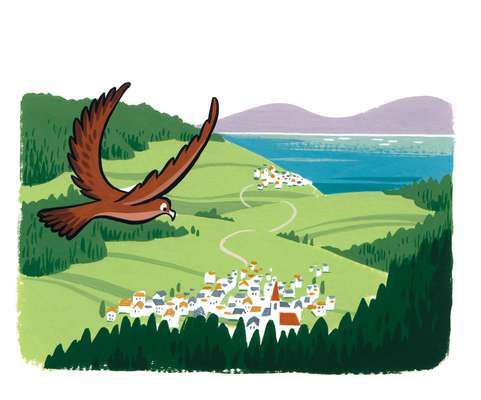 05.
Sensible shopping hours
The village services and shops are open from 08.00 until 20.00, catering for those who commute to the city. The station is also open late: if you catch the 18.30 from the city you still have time to pick up groceries when you pull in – and maybe even get your whiskers trimmed.
There's nothing better to leaf through than a village newspaper that entertains and informs but doesn't pry. The publication offers a weekly digest of quirky stories and well-researched pieces geared to the village's interest, as well as events in the immediate surroundings and a few national stories of local importance. It's a labour of love for the small team that puts it together.
07.
Decent village sign and seal
Wayfinding in its city sense is redundant but there's something evocative about a good name and a subtly branded village that keeps an eye on its image. We'll only tolerate painted signs if they're pretty and in keeping with our look.
08.
Weekend market and growers' culture
Keeping chickens, a vegetable patch and an orchard creates a thriving economy of in-season goodies that are traded throughout the village. The market is also a place to buy homebrews, a local spirit or bottle of wine.
An arable farm with a friendly purveyor means fresh milk and meat can be purchased from the farm shop. It also means the land surrounding the village is walkable: having crops can make farmers wary of hikers who might trample their produce. Of course, everyone loves visiting the animals too.
A river in which to swim and fish is a luxury and it also adds to the diversity of plants and critters for nature-lovers. Fishing gear and kayaks can be rented for waterborne activities.
The best villages are in touch with their founding myths and have a few famous former residents. Inevitably there will also be a couple of dark alleys and a ghost story or two.
There's a tennis-and-bathing club that's open all year round, with a sprawling lawn on which it's great to lounge about and read on. The swimming pond is kept ice-free in the winter and the tennis courts have waterproof surfaces instead of bouncy castle-style covers.
Villages coalesce around a shared identity but a well-stocked gallery run by an artful local gives residents something contemporary to be proud of, especially the landscape paintings that have immortalised village life. Plus, it's somewhere to paint or draw if the mood takes you.
The piled-high public library has extra space for a co-working set-up; the younger members of the village are always hatching some entrepreneurial plan or other. The workspace is separated from the quieter reading rooms and local government funds it all.
Across the rails from the main station is an artisan quarter where all the drilling and glazing takes place. The weekly craft market is also found here and most villagers pop over at some point to get a stool repaired, a kitchen table made or a puncture plugged.
Although this is a village we have a speedy internet connection. There's also a well-run post office that can deal with larger parcels and has a daily delivery service.
17.
Somewhere with staying power
There's a small but grand hotel that has a lively bar and serves great breakfasts on a leafy terrace. Many of the village families have held functions here for decades.
The village community is tight-knit and although strangers are greeted warmly there's a good sense of the pastoral. Children are free to walk home unescorted: residents are watchful and most of the kids live close to the school.
There is a small fleet of minibuses that people can hop on and off as they wend their way through the village. The station is another hub of activity: there's a pharmacy, café, convenience store, medical practice, flower shop, bakery, dry cleaner, well-stocked deli, the main newsstand and more. The station opens at 06.00 and shops close at midnight.
We hold the writers festival, they hold the music festival; they're close to lakes, we're near a mountain. Villages thrive off healthy competition with neighbours. The one across the valley claims to make the best wine but we know better.