Report. Academy of Fine Arts / Vienna
Palette cleanser
How Austria's once-conservative seat of aesthetic endeavour learnt to love modernity.
In the Akademie der bildenen Künste (Academy of Fine Arts) main building on Vienna's Schillerplatz, time sometimes seems to stop. Inside, frescoed and vaulted ceilings soar over long corridors that can be empty at the right time of day; punctuating them are metres-high carved-wood doors, behind which are decades of knowledge.
At other moments, however, time races. Gaggles of students gather between the columns on the building's front steps, hanging out or demonstrating for social causes. Performing artists or refugees might colonise the building's stunning central hall. And every January an Open Studios walkabout sees thousands of Viennese thronging to see what the city's youngest emerging artists are up to.
Built in 1877, the imposing structure of the academy stands proud near the busy Karlsplatz. At all times – here and in its three other buildings – it harbours and promotes art in its largest sense. There are workshops for disciplines such as etching and woodworking, a conservation lab and a stunning low-lit 19th-century library filled with current art journals and ancient manuscripts alike. In classrooms students chat while they paint, in offices professors contemplate the contemporary and throughout performing artists push artistic boundaries. The academy's mix of centuries-old tradition and up-to-the-minute socially conscious activity, intellectual curiosity and artistic experimentation could be considered a microcosm of Vienna itself.
"We give students a lot of time and space to develop," says professor Martin Guttmann, one half of acclaimed artist duo Clegg + Guttmann. "Compared to other academies it has a very open approach." In the Semperdepot – a building a couple of blocks away from the main academy, built by Gottfried Semper to house opera and theatre props – Guttmann sits on a couch and chats with students. The atmosphere is relaxed but busy; in the corner a mini white cube displays work for a student-critique session. "It's not as structured as Anglo-Saxon art schools," says Guttmann. "Students work out their own courses to suit their interests." Following central European art-education tradition, students study under one professor. But here, unlike elsewhere, they are allowed to spend one semester or more studying under another professor, even in a separate discipline.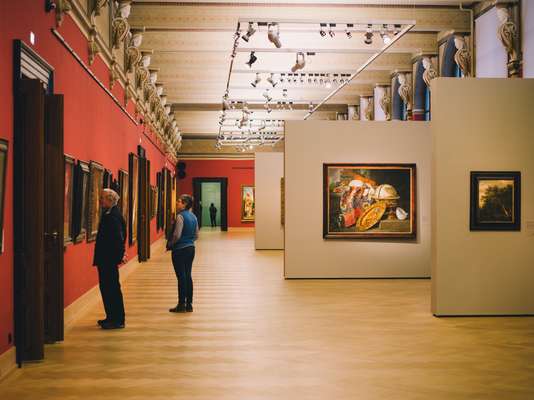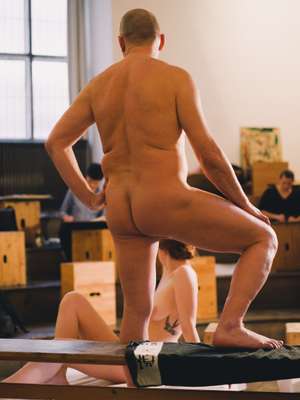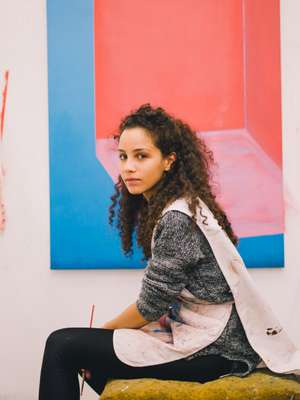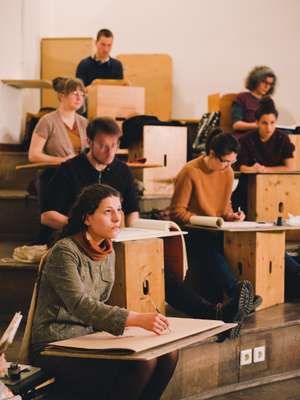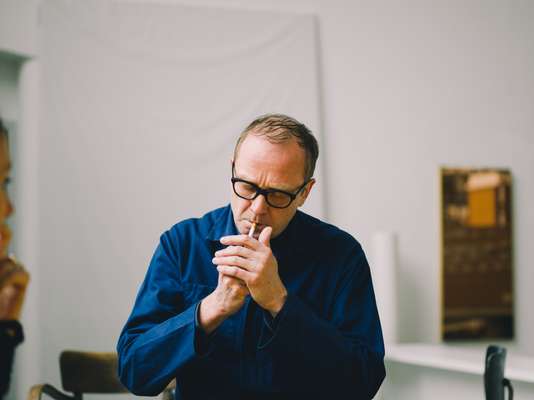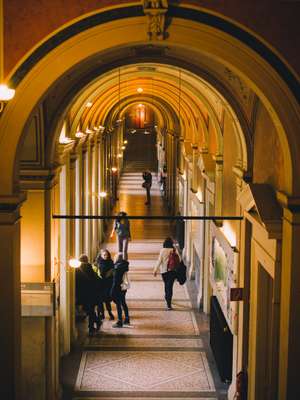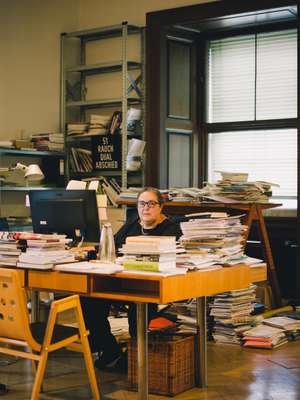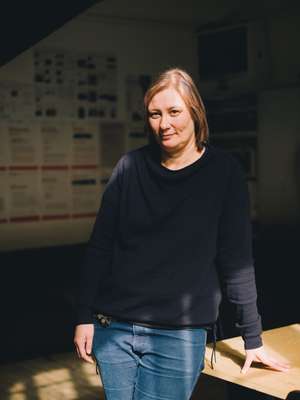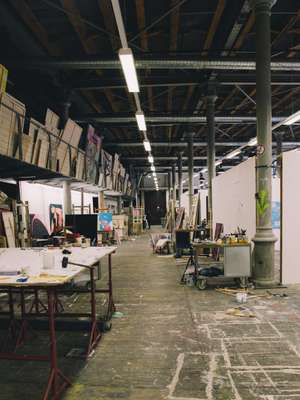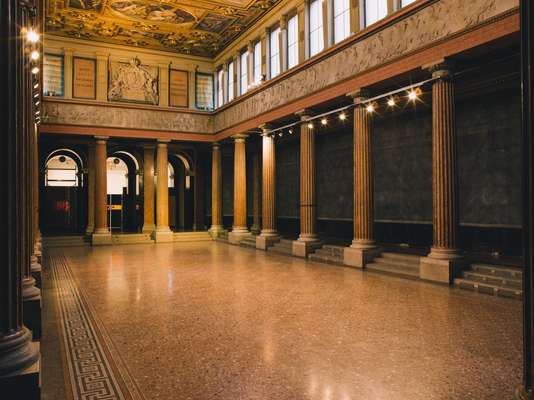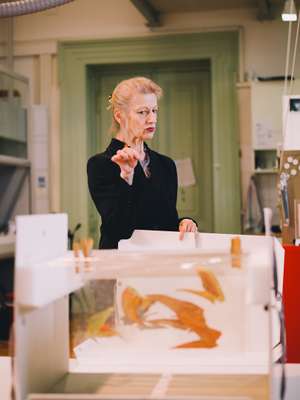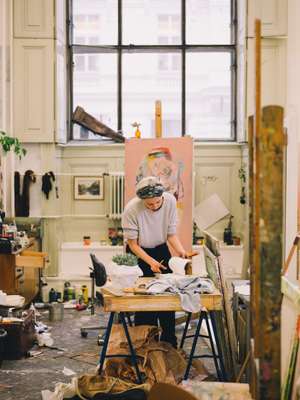 Guttmann's kunst und photographie (art and photography) class is one of 17 disciplines within the academy's Fine Arts Institute. The institute is one of six, the others being architecture, restoration and conservation, theory and cultural studies, art pedagogy, and natural sciences and technology in the arts. About 1,500 students from 50 countries learn to challenge themselves in an environment that is more than open; in some ways it's downright progressive.
More than 50 per cent of the staff and faculty is female and hot-button issues including gender and LGBT topics are addressed in artistic research projects, classes and exhibitions. Even city politics have taken place here: in 2012 the academy allowed demonstrating refugees to convene in the main building's auditorium (the reason being that in Austria universities and churches are beyond police intervention). These days drawing and German courses are offered to new refugees when they arrive. Financial support from sources that don't match the academy's left-leaning stance is not accepted and already-low study fees are waived for many students, a far cry from the often prohibitive tuition costs in Anglo-Saxon art schools.
"There's a lot of democracy in the school, which leads to the positive climate between professors and students," says Heimo Zobernig, who teaches sculpture in a 107-year-old building near the Prater that is dedicated to the discipline, and whose work was featured in the Austrian Pavilion in the 2015 Venice Bienniale. Danish sculpture student Caecilie Ronnow came for this reason, as well as the school's diverse enrolment programme. "You can always find people to connect to and collaborate with," she says, listing a number of outside projects she's involved in. But it wasn't always this way.
"Next year the Academy is 325 years old and it's gone through a lot of change in all these years," says director Eva Blimlinger, who took her position in 2011 and exudes an intriguing Gertrude Stein-esque aura. "Until the early 1990s it ran under a conservative understanding of art, including the traditional notion of the male genius painter. But art has changed: labels are not as clear as simply painting."
Since the academy's 1990s reform – a groundbreaking move in the world of German-language art education – areas of instruction have expanded to include performance, film, new media art and art in public places. In the past five years artistic research projects have claimed an increasingly important role. The staff consists of art-world players from Austria and beyond, including artists Guttmann and Zobernig, Monica Bonvicini, Daniel Richter and Dorit Margreiter. Their often groundbreaking work and interconnections with the non-academic art world ensure that the institution evolves and extends far beyond the ivory tower.
"This is one of three or four academies that has a certain awareness of contemporary goings-on; institutionally this academy is about the present," says Diederichsen, a longtime public intellectual who was once the editor of irreverent German music magazine Spex. A little more than five years ago he co-founded the academy's master's in critical studies programme (he also teaches theory classes and supervises doctoral pupils), which is unique in requiring its students to both practise and think about art. "The academy takes part in contemporary debates," he adds. "There aren't so many academies in the EU that can say that."
In among the cutting edges, a few things here have remained resolutely old-school. The workshops stress traditional skills and the sculpture department teaches stonecutting. The wonderfully interdisciplinary Institute for Conservation and Restoration Institute combines science, craft and art history to teach students how to preserve paintings and historical works on paper, as well as idiosyncratic contemporary art that museums send over. The Pictures Gallery is a mini-museum within the main building holding old masters' works, such as Hieronymus Bosch's "Last Judgement" triptych; it is one of Vienna's best-kept secrets and essentially the city's first museum.
Then there's the traditional figure-drawing class – increasingly an anomaly as global art education becomes conceptual and digital – which sees students sit in a hushed amphitheatre-like room drawing nudes. "There has been a huge run on the drawing class recently, probably because a new generation is coming in," says Blimlinger. "For them the digital world is everyday but drawing is innovation."
The general public connects the school with historical Austrian alumni and former faculty members such as Klimt, Schiele and architect Otto Wagner; trivia buffs may also know that an emerging painter called Adolf Hitler applied here twice and was twice rejected. The academy could rest on its laurels but it wouldn't dream of it. A crucial place in the city's art scene and a focus on making lasting contributions to the cultural landscape keep it real and moving.
"We build on what's behind us and the knowledge that's within it; that makes it possible to develop art and make it even better," says Zobernig, explaining his teaching methods. Blimlinger has even greater ambitions: "I don't mean this arrogantly but I want the academy to be the best art school in the world. We're still a distance away from this but it's my goal. I want every student to graduate and have a successful art career."
Painting by numbers
1688 Academy was founded
1,500 student enrolment
43% of students are not
Austrian, coming from
50 countries
6 institutes in 4 buildings
300 lecturers