Report. Mipim / Cannes
Seal the deal
The Cannes property fair returns, shaping the future of our urban spaces with bigger ambitions than ever.
In Cannes every March, after tents have been erected and champagne placed on ice, a sea of suited businessmen (along with a few women here and there) descends on the city to buy, sell and discuss all things property. Le Marché International des Professionnels de l'Immobilier (otherwise known as Mipim) is the world's leading property fair, where developers, architects and urban planners meet, greet and, over the course of four days and with deals worth billions of euros, shape our cities.
Filling the famous Palais des Festivals, stands from around the world make their pitches and announce new projects. Spilling over into nearby cafés, restaurants, hotels and yachts, deal-makers hammer out the details. In many ways Mipim acts as a barometer for the global property market. With 23,500 delegates, 2,450 exhibitors and 89 countries represented, business appears to be robust in 2016, though this year's event is still a mere shadow of its pre-2008, pre-crash heyday. Not that that's a bad thing. "The market sentiment is quite good this year; everyone is happy," says David Laycock of development firm Clivedale London. "Mipim got too big a few years ago; it was just a property piss-up."
That's not to say that there isn't still plenty of Moët-swigging going on – across the Promenade de la Croisette and on the decks of the yachts lining the marina, there's a decidedly celebratory atmosphere. Strolling past the tents on the waterfront outside the Palais des Festivals, it's easy to see which cities are feeling most triumphant. Here the stalls go for the highest prices and it's clear who is faring well in the world of real estate: London and Paris boast some of the best spots with magnificent views of the sea – and the heavy foot traffic that goes with them. Also on the waterfront is Istanbul's tent, which at 685 sq m is double the size of its already-cavernous stand from 2015.
Yet there are plenty of other cities hoping to make an impact here, even without the vast pavilions. The French city of Grenoble has a charming stand, with a wooden hut and waiters offering slices of alpine cheese. "We want to be on the map with other big cities," says Valérie Guerin, the communications officer for the city. "If we're not at Mipim, it's not good for the image of Grenoble."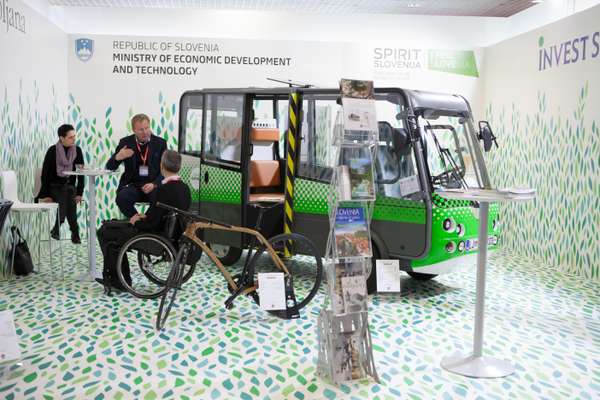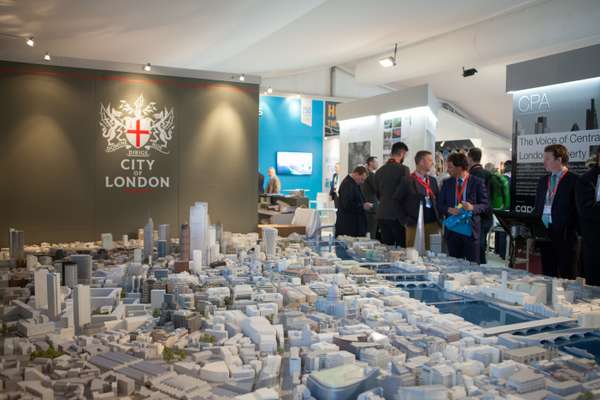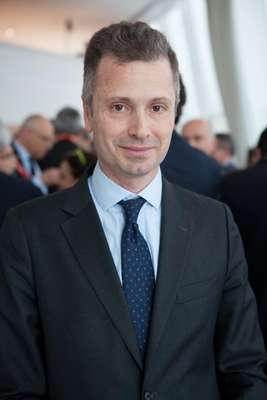 Oslo draws a crowd downstairs, hosting a series of panels on property and sustainability and touting the fact that Norway, with a population of just five million, was fifth in Europe last year when it came to property transaction volume. A short distance away, Calais' stand is unsurprisingly lonely, despite the city's attempt to reposition itself as a seaside resort.
The overarching theme of this year's fair is Housing the World, a meaty topic picked because of the increasing pressure on residential property in all major cities and because of the (not unrelated) fact that housing is now, perhaps more than ever, a highly appealing asset.
"We have more than 150 mayors and city representatives attending and all of them have housing at the top of their agenda," says Filippo Rean, Director of Real Estate at Mipim. "On the private side you have developers and investors who are interested in mixed-use, diverse properties so it's in their interests too."
This year's theme has given some smaller firms the chance to broadcast their ideas. Marc Bonjour, the director of institutional relations at Perl, a French social-housing company, says, "No one wants to say no to affordable housing." Perl is this year launching iPerl, an expansion of its affordable-housing business model in cities across Europe. "At Mipim we can meet local authorities, companies that can invest with us and all potential partners."
It's not all sunshine, however. With a mid-week downpour putting a dampener on the mood, attendees weren't able to spend as much time lunching on yachts as they would have liked. Not that they had nothing to do: the dozens of bars scattered throughout the Palais des Festivals were busier than ever. As Rean says, "It's too bad about the weather but we have to remember that being inside is good for business."
Navigating that business can be tricky at times: several delegates explain the property hierarchy that governs Mipim, with suppliers and architects near the bottom while landowners and investors reign supreme. As one director of a design firm puts it, "Everyone's trying to get a meeting with someone higher up."
With the convergence of people from all sides of the industry, the fair provides plenty of opportunities to set up confabs that wouldn't otherwise happen. Matthias Hollwich, co-founder of New York-based architecture firm Hollwich Kushner, says, "As soon as we arrived I was out the door meeting with architects based in New York who I wouldn't have been able to meet with back in the city. Everyone is here."
At times the optimism at Mipim can feel forced; spin is king and many are reluctant to talk about the potential impact of geopolitics and global security on the industry. At the Istanbul stand no one dwells on the terror attacks that have plagued the city recently; instead talk centres on Istanbul New Airport, the €32bn hub being built on the Black Sea coast. Ask UK companies about the possible break-up of Europe and they will claim confidence. "We're looking at the long-term," says Fred Scarlett, sales and marketing director at developer Clivedale London. "The reality is, Brexit or no Brexit, the world will still have high-net-worth individuals looking to buy in London."
Yet it's easy to see why Mipim is the place to be for those in the property industry. While global markets and politics all play a part in what happens here, it's also true that the deals inked and the ideas sparked over these four days have a reach well beyond the Côte d'Azur.
Up-and-comers
Paris-based Urbismart – a company that aims to revolutionise home and business delivery – has won Mipim's start-up competition. Then there are start-ups such as Oui Open, which is like an Airbnb for pop-up retailers, pairing property owners with businesses interested in temporarily setting up shop. Co-founder Matthew Greenwell says the company is looking to expand beyond Paris and London. "Everyone's been very receptive," he says. "People want to get involved with ideas that make sense."