2016 Village Special / Global
Small packages: Villages report
We take a tour of the most innovative and enticing compact communities around the world.
Village life doesn't have to be slow. Nor does it have to be old, tired, quaint, dull or any of the other negative stereotypes that are often attached to living in the countryside or just beyond the outer suburbs. For 10 years monocle has been promoting the idea of quality of life in cities – you can pick up our 10th annual Quality of Life survey in a couple of months – but now we feel it's time to do the same for villages.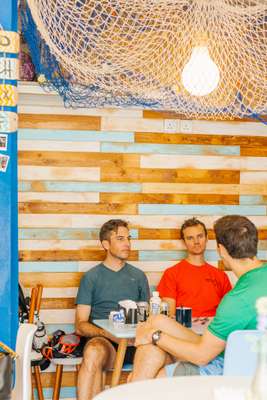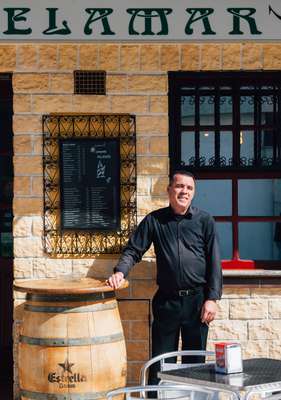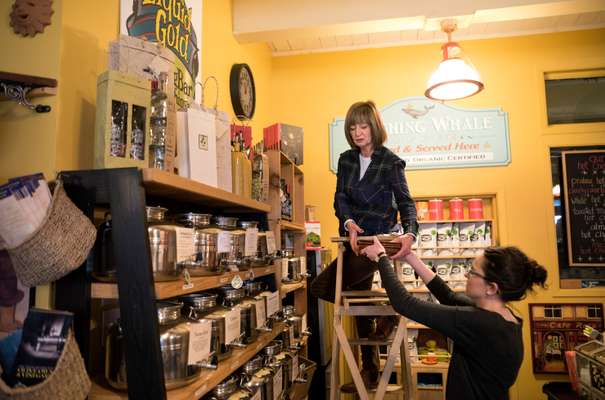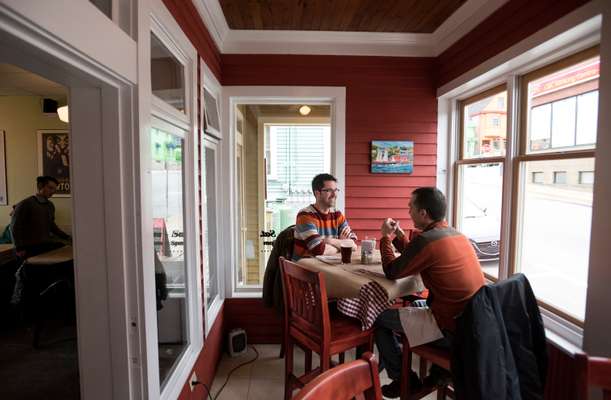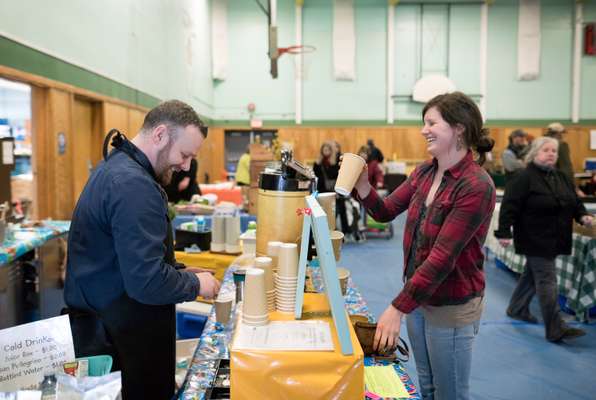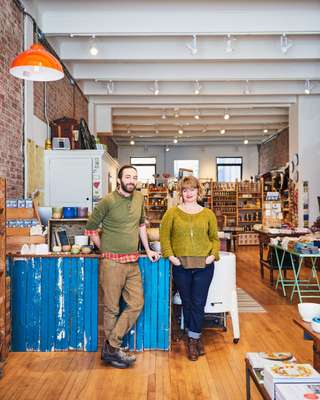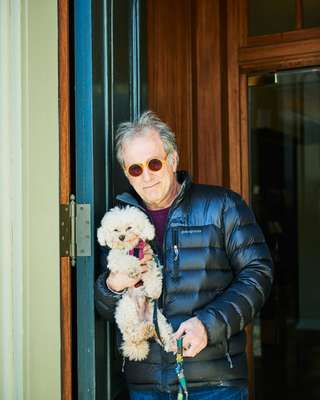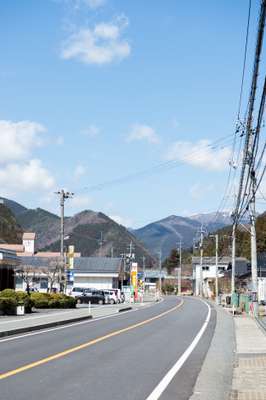 These are not places to retire; out-of-the-way villages where the bus comes just once a week and young people have long since fled in search of jobs and lives elsewhere. The five we have chosen – Great Barrington in the US, Lunenberg in Canada, Maniago in Italy, Shek O in Hong Kong and Nishi Awakura in Japan – all share certain characteristics.
They are well connected, making it possible to comfortably commute to a nearby city without early starts or late returns. They have plenty of good jobs, thereby attracting a new generation of villagers and ensuring young people don't have to move away in order to find work. They are well run by a team of democratically elected officials; residents feel as if they have a say over their village's services. There is also a sense of community, from friendly neighbours to high streets filled with independent businesses and community groups that create a feeling of togetherness. And they are villages that thrive all year round, not just in the summer months when tourists show up.
Above all, we'd like to think that these are villages that you, the monocle reader, would be happy to move to.
The criteria
Well connected. The best villages are a smooth, reliable train ride away from the city, making for a comfortable journey.
Employment. They also provide enough jobs, whether through start-ups, entrepreneurs or traditional industries.
All year round. The best villages thrive without tourists.
Sense of community. Is there a high street filled with local businesses? Sports facilities and parks?
Good governance. Power should be in the hands of elected officials.
As the road winds through a wooded country park and the beachside village of Shek O emerges, the bustle of Hong Kong feels further away than the 45-minute drive it has taken to get here. This is no summer getaway though. Spacious, affordable accommodation means that young families working in creative industries can easily find somewhere to live. There is no seasonal exodus like the one that turns many of northern Europe's liveliest seaside spots into winter ghost towns.
Crowds flock to the main beach during the warmer months but a range of outdoor activities attract year-round visitors, from homesick Australian surfers to hardy Brits making use of the public barbecue pits in winter. There are, however, two sides to Shek O: one catering to visitors, the other looking after village life, which goes back centuries. Three original Chinese families founded the village: the Ngs, Lis and Chans. The Ng family patriarch built the Tin Hau temple and his great-granddaughter – now in her eighties – still lives a few doors down.
Next door to the temple is the Shek O Residents Association, an informal venue at the heart of the village that settles disputes between villagers. "Most of the time the disagreements involve two neighbouring houses and one has carried out renovations that extend into an alleyway or public area," says Tse Sui King, secretary of the association. Each party puts their case to a 20-strong committee and the village president delivers their resolution.
Shek O villagers are proud of their reputation for being a friendly community. Residents know each other so crime is low and neighbours help any ambulance drivers who have difficulty navigating their way around the narrow streets. The association organises a Chinese Opera every November, erecting a stage at a cost of hk$800,000 (€91,000), which is raised from village donations. This year's festivities will include a once-in-a-decade four-day-long memorial for the village's deceased, which requires double the usual fundraising. The memorial has only missed one decade in the past 200 years, during Japanese wartime occupation in the 1940s.
The village is peppered with shops that have been open for years. The relatively new kid on the block is Ben's Back Beach Bar, which turns 20 in 2016. The ocean-facing bar, located on Shek O's second and more secluded beach, is open all year and run as a "hobby" by retired local Ben Lau, the unofficial village chronicle who seems to know everything.
The village watering hole is a rewarding find for anyone who can traverse the maze of unsigned lanes and alleyways – unchartered territory even on Google Maps. Catching up on Lau's village gossip over a beer on a Wednesday evening, it is easy to forget the hubbub of high-rise Hong Kong, even if it is less than an hour away.
Population: 2,500
Founded: About 200 years ago.
Key trades: Property, hospitality, culture.
Price of a house: HK$24,000 (€2,700) rent per month for a two-bed.
Average age: 40
Distance to nearest hospital: 6km
Key facilities: Visiting GP.
Travel to nearest city: The bus into town is every 15 minutes.
Challenges: Food shopping, particularly for fresh vegetables: "We have to go to Shau Kei Wan so it is not so convenient," says Tse Sui King, secretary of the Shek O Residents Association.
The medieval tower from which the village of Torrelodones derives its name has loomed over it for centuries. And in recent times the affluent settlement and its activist-turned-mayor Elena Biurrun have also become a beacon for civic regeneration. After citizens' insurgencies unseated misbehaving mayors at countrywide municipal elections last May, a new generation of inexperienced politicians has been turning to Biurrun (who was elected back in 2011) for advice.
In 2005, Biurrun was simply a resident trying to resolve a leaky sewage pipe near her property. Incensed by the inaction of the council, her mini crusade ended up uncovering an illegal plan to build 1,400 homes and a golf course on the site of a protected forest. Several residents' meetings and a plea to EU officials in Brussels later, her makeshift political party Neighbours for Torrelodones had won four seats in the local parliament in 2007. Four years later her team – a group of fellow well-intentioned neighbours – ousted a conservative government that had been in power since 1987.
They set out to implement a bold agenda: reducing debt, investing in infrastructure and ending years of clientelism through the renegotiation of inflated contracts. Biurrun lowered her salary by 21 per cent and ordered all council members to pay for their own meals at work events. Council meetings were also rescheduled to the evenings to facilitate greater participation.
Last year Neighbours for Torrelodones was re-elected with a comfortable majority. "We're not interested in divisive ideological debates," says Biurrun. "Unnecessary battles are eschewed for policies that deliver better services."
An increasing number of former city-dwellers are being lured by the new political air. Carlos López and Ana Trias moved here with their two daughters three years ago and opened Babel, a café, cinema and concert hall. "The changes aren't just cosmetic; the town's ongoing renovation makes it more attractive to raise a family," says López.
Recently, a day-long seminar was staged by Biurrun and her team of backyard organisers to share their hard-fought experiences. "About 100 municipal representatives from across Spain turned up," says Biurrun, who has limited her mandate to a maximum of two terms. "We were just a group of neighbours but when confronted with a problem we decided to do something about it."
Population: 22,838
Founded: About 1150
Key industries: Hospitality, logistics and finance.
Price of a house: €355,000
Average age: 38
Distance to nearest hospital: One of the region's best is in the centre.
Key facilities: Schools, train station and even a casino.
Travel to nearest city: 30km to Madrid.
Challenges: Encouraging more civic participation.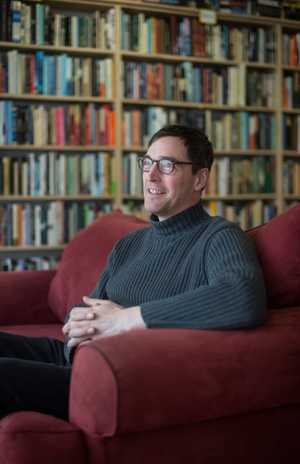 In a cafe-cum-general shop in Lunenburg, owner Vicki Buckly pours coffee for a regular patron. "We know all our customers," she says, her accent betraying her English roots. She moved to this village overlooking the Atlantic Ocean more than 20 years ago – and never left.
Her Shop on the Corner sells an eclectic range of products, including regionally produced preserves, kitchen knives and crockery. It is also where residents share the latest gossip over coffee brewed from beans prepared next door at Laughing Whale Coffee Roasters. In Lunenburg, says Buckly, "we believe in supporting homegrown businesses".
Once Canada's fishing capital, today Lunenburg is a community of more than 2,300, filled with colourful blocks of 18th and 19th-century homes. Many outsiders know the village as a handy escape from urban living; droves come from near and far every summer to sample its sights, sounds and seafood.
"Lunenburg is often unfairly called a tourist town," says Rachel Bailey, the sprightly 54-year-old mayor. "What most people don't realise is that it's completely possible to live a full life here – we have more jobs than people in the workforce."
While fisheries and boatbuilders have significantly scaled back their activities here, Lunenburg still boasts a lively fishing harbour. One still-operational boatyard is the Dory Shop, which was founded in 1917. "I've been doing this for more than 20 years," says manager Bub Daves, hammering a copper rivet into the hull. "How many people actually create things? I go to the forest, chop down a tree and two weeks later it becomes a boat." Helping him is 26-year-old Andrew Rhodenizer. "I grew up around boatbuilders and it's what I want to do," he says.
Yet it's not all about tradition here. HB Studios, an electronic-games firm, set up headquarters in 2000; it employs 90 people, including many residents. Stelia Aerospace, an Airbus subsidiary, also has a presence here, manufacturing composites for aeroplanes. Then there are new businesses that have found success, such as Lunenburg Bound, a bookshop set up two years ago by former boatbuilder David Higgins, who hails from Toronto.
The village also supports the arts; the former Lunenburg Academy, a stately black-and-white Victorian manor perched on a hill, is to become a cultural institution that will host artist residencies once its renovation is complete. "This accessibility at all levels is something only a small community can give," says Bailey.
Standing on the steps of the town hall, Bailey hears her name called out – by her mother, who lives in town. Moments later her son Brogen happens by. The three have, it turns out, bumped into each other by sheer coincidence. As Bailey says: "Now tell me that happens in the city."
Population: 2,300
Founded: 1753
Key trades: Fishery, boatbuilding, hi-tech.
Price of a house: About CA$300,000 (€200,000).
Average age: 49
Distance to nearest hospital: There is one in the village.
Key facilities: Opera house, schools, library.
Travel to nearest city: One hour's drive to Halifax.
Challenges: Retaining and growing the nascent hi-tech sector; if it's successful, more industries are likely to follow.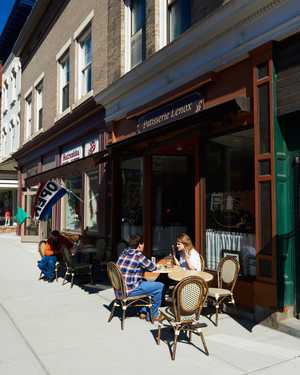 Don't let the hometown vibe of Rubi's café fool you. A charming spot with a steady stream of ladies who lunch and twenty-somethings on laptops it may be, but it's also just one element of a thriving community that is getting it right.
Great Barrington is a small town that feels every inch the village; it also has a vision to build a sustainable economy. Behind this effort is the Schumacher Center for a New Economics. In the 1980s its founders invented the csa (Community Supported Agriculture) model, connecting residents with local producers, and a decade ago they introduced BerkShare dollars to spur spending and boost community businesses. One BerkShare dollar can be bought for 95 cents.
"The ultimate goal is to have something more than symbolic," says Alice Maggio, local-currency programme director at the centre. "We want to build an independent monetary tool so we can make loans in BerkShares to new business that we want to see in our economy." She teaches an entrepreneurship class to high school students, brainstorming ideas for businesses that could fill gaps in the economy.
Great Barrington has also made a name for itself as a cultural destination. Opened in 2005, Mahaiwe Performing Arts Center manages to bypass the seasonality of the region thanks to the stewardship of Beryl Jolly, who has created a venue that appeals to international audiences. Housed in a former 1930s cinema, the theatre underwent a $9m (€7.9m) makeover thanks to Hugh Hardy, the same architect who restored Radio City Music Hall in New York.
Take a left down Main Street from Mahaiwe and you arrive at Prairie Whale, a restaurant opened by Brooklyn restaurateur Mark Firth in 2012. "I chose Great Barrington because I like the way the town is run," he says. "There is a lot of discussion." Town manager Jennifer Tabakin agrees. "We have an open form of government, which means direct democracy; we have an engaged community and people are informed on local issues."
One question mark for any village or small town is whether it can retain its youth. Here, typical of a business-minded youngsters is 15-year-old Zoe Becker, nursing a latte she bought at Rumi's with a wad of BerkShares. Her dream is to one day open a restaurant in town encompassing different foods from around the world. "It will give people a chance to realise there's a world outside of Great Barrington," she says. While staying in Great Barrington, of course.
Population: 7,100
Founded: 1761
Key trades: retail, agriculture, tourism
Price of a house: $375,000 (€330,000)
Average age: 43
Distance to nearest hospital: Fairview Hospital is in Great Barrington itself.
Key facilities: Butternut Ski Basin, Bard College at Simon's Rock, Mahaiwe Performing Arts Center.
Travel to nearest city: It's 2.5 hours to New York or Boston.
Challenges: Attracting more international business, retaining young professionals, improving transport links.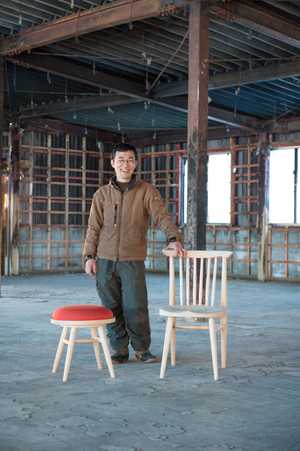 The machines that once made notebooks at a stationery company in Nishi Awakura village have been replaced by giant saws that split cedar and cypress trees. On weekdays, furniture artisans swing by to pick up planks that have been drying for months. In a separate wing, six women sand, cut and package wooden floor panels, while machines turn low-grade wood scraps into chopsticks.
This is the HQ of Mori-no-Gakko; as one of the village's first forestry-sector start-ups in decades, it has demonstrated the potential of having a business in a place with just 1,500 residents – and the manner in which it can rejuvenate an area. "When I moved here from Tokyo in 2009 there was a sense of stagnation in the village," says Tatsuya Inoue, the 32-year-old who took over from the company's founder last year. "Now there are more children and young people have a reason to stay."
Perched in the northeastern mountains of Okayama prefecture, Nishi Awakura sprawls along a road that traces the Inaba Kaido, a medieval commercial route between the cities of Tottori and Himeji. Today the village is a pit-stop for cars travelling on the main road; Tottori is only an hour away. There is high-speed internet and trains make almost hourly stops at two stations in the village.
But for decades Nishi Awakura was on a path of inexorable decline. With a forestry industry in disarray and farmland tended by pensioners, the village was no place for an ambitious young person to build a future. The turnaround happened after 2004, the year residents voted against a merger with a neighbouring city. Regional consolidation had become a national initiative and villages and small towns were counting on scale to survive. Since 1999, the country has gone from 570 villages and 2,000 towns to 183 villages and 745 towns. In Okayama, only two villages are left.
The first thing Nishi Awakura officials did was draw up a long-term plan: the 100-Year-Old Forest Initiative. The idea was to rebuild the area's economy by selectively cutting down trees that had been planted half a century ago. It would improve the health of the forests by giving the remaining trees more space to thrive. But what to do with all the wood?
The plan attracted entrepreneurs and artisans who brought fresh ideas. Mayor Hideki Aoki acknowledges the role that new residents have played in the village's rising fortunes. "Our forestry businesses knew how to cut down trees but we didn't know what to do when demand for wood dropped off," he says. "The people who moved here had ideas about how to make city dwellers appreciate the trees."
Nishi Awakura has no galleries or bars. "You don't have a Starbucks but you can walk out the door and see the mountains," says Nanako Suzuki, who moved here with her husband Kohei and their two sons in 2011. Kohei runs a branding company and Nanako's firm Someya Suzuki uses plants from the forest to dye clothes. "Everyone wants to know if we're here for good," says Nanako. "We had no plans to when we arrived but we are quite comfortable here now."
Population: 1,500
Founded: 1889
Key trades: Tourism accounts for ¥580m (€4.6m), forestry for ¥800m (€6.4m).
Price of a house: Impossible to say as no residential land is available and no properties are for sale. Why move away?
Average age: 51
Distance to nearest hospital: 10km
Key facilities: Two train stations, a nursery, and a primary and middle school.
Travel to nearest city: 1.5 hours to Tottori by train or one hour by car.
Challenges: Keeping hold of young families and entrepreneurs is crucial, as is the continued rebuilding of the forestry business.