Report / Istanbul
Tough talks: TRT World
The Istanbul-based news channel's uphill battle in a country where media freedom hangs in the balance.
It's been a tricky morning for Alican Ayanlar. He's been anchoring the newsdesk live on TRT World – the first English-language news channel from Turkey's national broadcaster – for the past few hours. So far he's covered the deepening schism between Ankara and Moscow, accusations from Russia that Turkey is buying oil from Isis and has been corrected on air by a correspondent.
By midday Ayanlar looks frayed but upbeat during a breather. "This is a scaled-down United Nations that actually seems to function," says the Ankara-born journalist about his colleagues, an international mix of ex-Al Jazeera staffers, one-time BBC stalwarts and anchors from CNN and France24. "The paint was still drying on the walls when we were brought in; now we're outputting 24 hours a day."
Cameras started rolling at TRT World in mid-2015 on an encrypted broadcast until late October, shortly before Turkey's second general election of the year, after which it went live to local audiences. The main Istanbul studio broadcasts for 18 hours a day before passing the baton to London (and eventually Washington and Singapore when the studios open in the coming months). The team affectionately refer to the channel as a "start-up" – even if the running costs are estimated at €90m a year – and there's a feeling around the new set that the cellophane has only just come off, from the shimmer of the turquoise desk to the stiff-backed leather chairs. The editorial team is already 180 strong, made up of 26 nationalities. They expect to welcome another 100 people after TRT World debuts on channels outside Turkey, just a few button-pushes away from its international competitors, later this year.
For many the Turkish Radio and Television Corporation (TRT) is synonymous with the word of the state. Opposition parties have accused the network of bias and giving unfair emphasis to the ruling Justice and Development Party in past elections. TRT World also went on air as criticism of Turkey's record of press freedom came to a head: an EU progress report in November described major backsliding on media freedom amid the closure of news outlets and jailing of journalists. Is TRT World, with its seasoned newsroom and international outreach, an attempt to reverse this image?
"We are not trying to convey a message; if there's a question about press freedom then TRT World will reflect it as is," says Ibrahim Eren, deputy director general of TRT and chairman of TRT World. Eren has a wall of television screens in his office that run the gamut of state media networks, from the BBC to Russia's RT. "Turkey has had no tool in the international arena to explain itself," he adds, citing the 2013 protests in Istanbul as an example. Yet he insists his channel is not a PR device. "We're a public broadcaster, which means we take our budget from licence fees, not government. Our intention is for TRT World to be balanced. We don't want to be a mouthpiece: we want to be respected."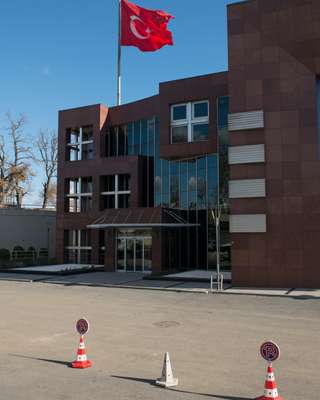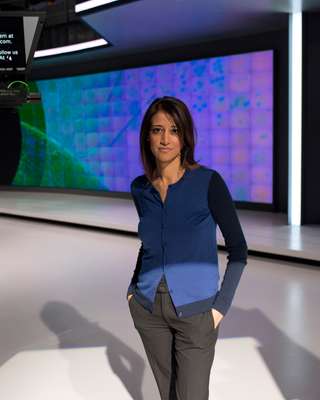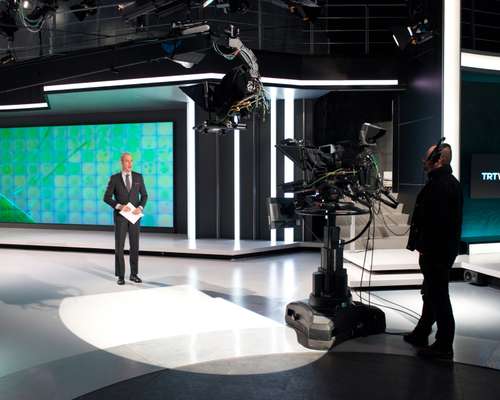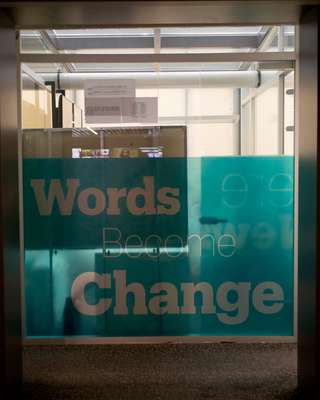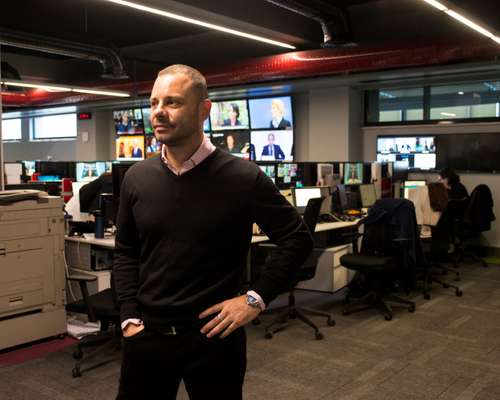 To make that happen Eren has put J Carlos Van Meek at the helm of the newsroom. Born in Miami, Van Meek ran bureaux for Fox News during the invasion of Afghanistan, was head of output for Al Jazeera English and led the editorial team launching the now-defunct Al Jazeera America. He is a profound presence in the newsroom and talks emphatically about the allure of "challenging datelines", the resurgence of linear broadcast TV and the dozen TRT World bureaux in the works. "There's a certain way news is done in Turkey and I would say we're doing something different and brave," says Van Meek. "There will be those who don't want that kind of thing on the air – when you get someone on who challenges Turkey's position on things it makes people feel uncomfortable."
Conversely Van Meek also believes that the right of reply has been missing in much of the discourse concerning the country. "Turkey takes flak from some western newsrooms about its stance on press freedom, the PKK [Kurdistan Workers' party] or the fight against Isis but my job is to pedal harder and get someone from the Turkish side to explain what's going on here."
Ask around the newsroom and you'll hear that Van Meek is steering things in the right direction. "I trust his vision for how stories should be told," says Imran Garda, a South African journalist and presenter of The Newsmakers, TRT World's weeknight current-affairs show. "We know we're new and the daggers will be out. Ensuring that everything is within our control will mean that when people watch us they can't go, 'Oh, you're that bullshit propaganda channel in Turkey.'"
Garda says the task ahead is to make the shift from pundits to players, putting more people on air that have "skin in the game". On the frontline is Cicily Scott, a Texan armed with a Rolodex of contacts from her time booking guests for Al Jazeera English. "We're upfront about being funded by the taxpayers of Turkey, not a particular party," she says. "There are sensitivities that we have to respect but the long game is us being as balanced as we can. Over time people will realise that having different viewpoints is not a bad thing."
TRT World's headlines are pointedly international but the real test will be the divisive stories unfolding on its home soil. Would trt World be able to put someone on air speaking strongly in favour of greater autonomy for Kurds, for instance? "Turkey's position on autonomy has always been clear," says Van Meek. "There is a robust discussion within Turkey about how different people from different places can live together in one space. We're hoping that we can go ahead and have those discussions on air. We're a very young channel – it hasn't been a predominant factor in our coverage to date." But, he adds, it's not one they've shied from either.
"If TRT World is able to set its own editorial agenda that would be welcomed," says Nate Schenkkan, project director for Nations In Transit for Freedom House, which downgraded Turkey's press freedom ranking to "not free" in 2014. "I think it's unlikely that they will be able to take a tack that contradicts the government, especially when you think about the strong lines the government takes on many international issues."
Van Meek will know of another issue too: ratings. The closure of al Jazeera america was announced in January after viewing figures fell as low as 20,000.The Qatari network has also cut 500 jobs from its international operations.
As the sun sets, the newsroom hushes and the team reshuffle for the evening shift. Andrea Sanke, an ex-CNN and France24 anchor – the "face of the channel" according to one TRT producer – waits to go into make-up. Was she concerned by the stories about press freedom coming out of Turkey? "Yes, I heard things that concerned me, we all did – we trust our friends at the Press Freedom Index but so far, so good," she says of TRT World. "If this is the direction we're going in then I'm comfortable with it."
Before Sanke steps on set she insists that TRT World's election coverage was objective, critical and gave fair airtime across Turkey's political spectrum. "The kind of people we're hiring wouldn't settle for anything else."
TRT in numbers
1964: Turkish Radio and Television Corporation (TRT) founded
2015: TRT World founded
2016: Global satellite coverage due
550: TRT World staff
180: Editorial team
26: Nationalities in the newsroom
10: Anchors
20: Correspondents
---
TRT World: what's on air
The Newsmakers
Flagship current-affairs programme that lets talking heads hash out opposing viewpoints on air. It can get surprisingly fiery.
Showcase
Arts, lifestyle features and plenty of couch-based chatter from the London studio. A touch more Turkish content would give this some real identity.
Money Matters
Sober business show made by Reuters. It's quite straightfaced, a little like reading a business newswire.
Sports World
Previously outsourced and football-focused, TRT World is about to release its in-house iteration of this opinion-led sports review.