Summer select / Global
Inventory no. 94
This month we deck out readers with seaside-inspired trainers, Bulgarian beach bats and a new brew from Barcelona. Plus the German bags worth bragging about and fishing lures to angle for.
Design consultant Tomoya Suzuki set up Idea N Design in 2013 after stints studying industrial design and working at an architect's office. We especially like his treatment for the packaging of salt from Ishigaki Island in Japan's subtropical Okinawa prefecture. The textured container references the island's coarse beaches while the neatly wrapped product and subtle branding hint at the care taken during the gathering process.
---
Boston-based footwear maestro New Balance may be popular today but its unlikely origins lie in 1906 when William Riley created a new line of footwear inspired – rather unexpectedly – by chicken feet. Fortunately that inspiration isn't evident in these new trainers. "The Explore By Sea range is a way to use colours and design touches from America's nautical past," says designer Jodi Klann. Each Horween leather shoe is made in New England.
---
Alan Hughes started Kiwi tea brand Noble & Savage with Rupert Curry in 2014. With backgrounds in design and management, the pair's blends include a crisp lime blossom and chamomile number, plus a grassy green called Imperial Sencha. For best results, the tea-lovers advise brewing your cuppa at 80C rather than boiling point.
---
Online retailer Genxy teamed up with Cosmetopia in Ginza to produce a unisex line of rubs and fragrances; Six products made their debut in Tokyo this spring. The recipes include artichoke leaves, black-pepper seeds and mandarin orange skins. The woody notes come from the essential oil of the kuromoji tree grown in Japan's Izu region.
---
This wax is a must for wave-chasers keen on preening their surfboards. Lluís Safon started the Barcelona-based brand in 2014 and today makes six board scrubs, each handmade in the Catalan capital from an organic soy wax and resin mixture.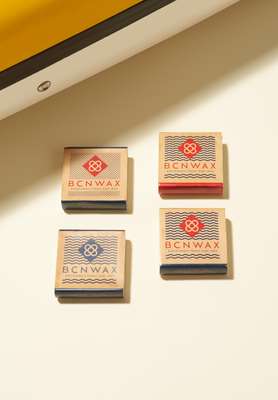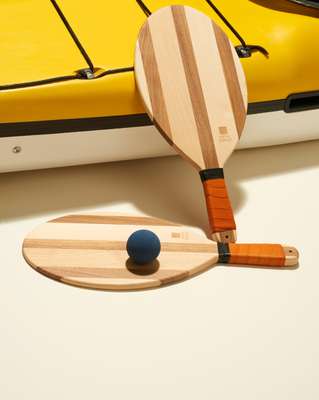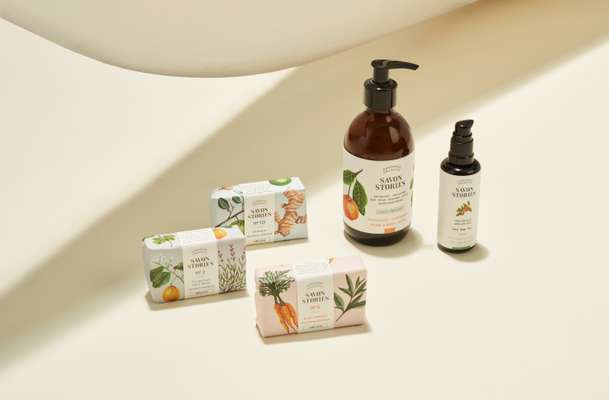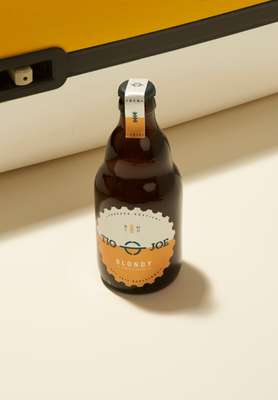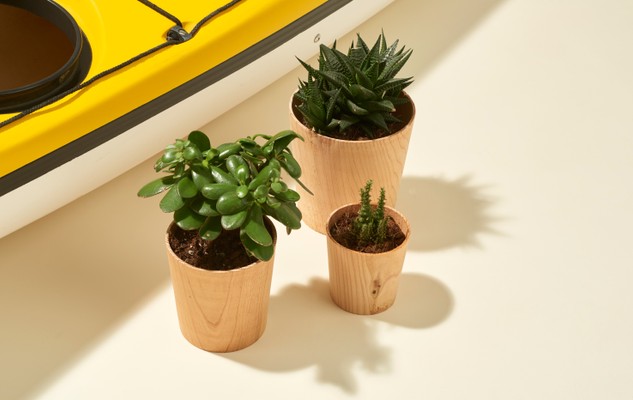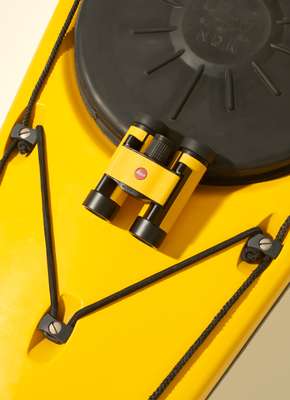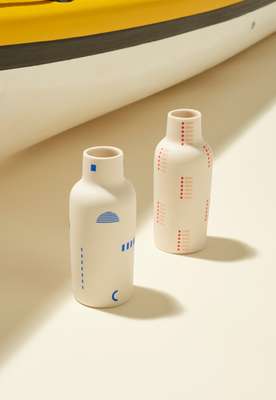 ---
Bulgaria-based Yamabahari's founders Silvia and Konstantin Vulkov combined the Japanese word for mountain and Swahili term for sea into their brand's name. After releasing a line of towels and blankets, the company followed up with these slick American walnut-and-beech bats.
---
7.
Soap and oil
Savon Stories
Each prettily packaged bar of soap from this simple-but-striking Surrey brand is cold-pressed to retain all the benefits of the organic nutrients. Its silky and aromatic oils are made from hand-harvested kernels of Moroccan argan trees.
---
Angler Masahiro Hotta was hooked on the joy of bass fishing when he made his first wooden lure at the age of 12. He has handmade about 10,000 more since starting his brand in Nagoya city in 2006; his designs are influenced by everyday objects such as furniture and classic cars.
---
Blondy is the first craft beer from Barcelona burger joint Tio Joe. Design studio Diferente conceived the rippled logo to denote the golden wheat fields from which the beer takes its name. The cog-shaped label hints at the craft that goes into making the brew.
---
Some 70 per cent of Japan's land is covered by forest but the resource has long been undermined by cheap imports. Craftsman Yoshio Sakai didn't like seeing it go to waste and launched his Local Timber Pot project. His cedar pots are kept simple and unvarnished.
---
With their impressive zoom these Leica binoculars are a far-sighted creation. The camera specialist's trademark non-glare lenses make them useable in direct sunlight and the leather trim comes in colours ranging from Aztec beige to lemon yellow.
---
Metalworker Meg Drinkwater and interior designer Megan Perry teamed up in 2014. Modelled on an old milk bottle, these vases are made from California-sourced porcelain and hand-painted in Portland, Oregon.
---
Michael Kline and wife Alexandra Du Cane left careers in investment banking and fashion respectively to make caviar. Drawn from California and North Carolina, the delicacy is sustainably sourced thanks to collaborations with leading marine biologists.
---
14.
Phone cable
Native Union
Finally, a phone charger sturdy enough to withstand the rigours of charging a phone. Dotted with a nautical motif, Native Union's cables are a no-nonsense solution to an everyday headache.
---
This Munich-based brand's Bavarian leather and finespun cotton bags are hardy enough to withstand most voyages. "The material ages in a beautiful way that adds character to each bag," says founder Svenja Weimann.