My last meal / New York
Meaty topics: Bob Gill
Legendary graphic designer Bob Gill tucks into steak and chips and waxes lyrics about the Beatles, the Stones and his years as a piano man.
"I normally have a burger here but since it's a special occasion I'll have steak. When I was growing up in Brooklyn my mother would give me 50¢ on a Sunday and I would go to the delicatessen and get hotdogs. It was my favourite meal so Sundays were terrific.
My mother was a piano teacher and I was her first pupil. She was a single parent and that's how she made a living. I went away every summer to the Catskill Mountains to play in a band. We couldn't afford to take vacations so it was nice; I went when I was 13 or 14. There were two dressing rooms on either side of the stage and that's where the band slept – two of us in each. There was a teenage comedian sleeping in the other who we didn't think was very funny. Not Woody Allen, the other guy: Mel Brooks. He still owes me money from a gin [rummy] game. We earned $5 a week back then and in 1946 that sure came in handy.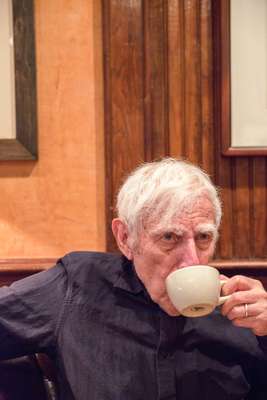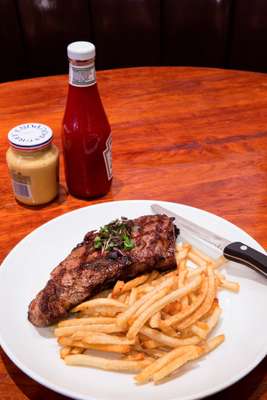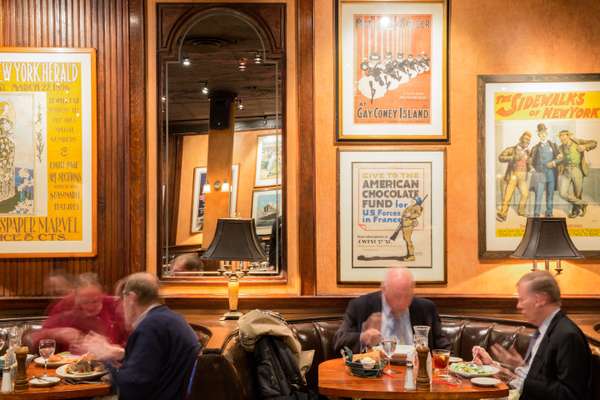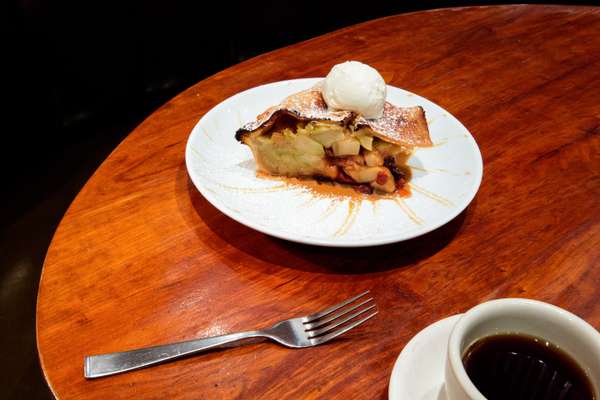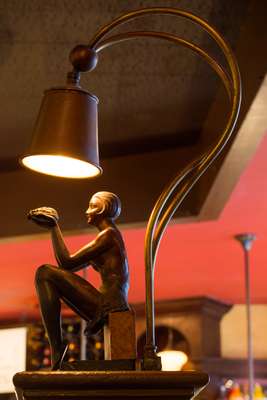 I played piano in bars to put myself through art school. They would hire me to play a couple of hours and I would earn enough to pay for food. I enjoyed playing but never took it seriously.
Years later at an agency I worked at there was a kid that I would play with at office parties. I would play piano and he would bring his drum set. I would say to him, 'Charlie, you're a terrific drummer but you're a bad designer. You'll never be good. Why don't you quit? Why not get a job as a drummer?' One day he came to me and said, 'I'm taking your advice; I just joined a band. You won't like it: it's a rock band.' I said that was a dopey thing to do and asked him what it was called. He said 'The Rolling Stones'.
After working in New York for a while I decided to have a holiday. I was thinking about going to London when an English advertising agency hired me as an art director. The minute I arrived in London I thought I'd spend the rest of my life there. It was like being on the Moon. London in 1960 was like New York in 1925. I loved it.
I met the two smartest, brightest designers in England and we started Fletcher/Forbes/Gill, which eventually became Pentagram. When they changed the name I saw it was becoming too big and lost interest so I went freelance.
At one point the Beatles called me to do Apple 1 [their first label]. I was told to meet them at the White Tower restaurant. I loved this because in New York the White Tower was a sleazy hamburger place but in London it was very elegant. I showed up but they weren't there. Eventually I called their office and the secretary said that they were called to Paris at the last minute but that I should stay and enjoy the meal. So there I was, alone in one of the fanciest restaurants in London, surrounded by men doing business. No one went there to eat – it was too expensive. They were probably wondering, 'Who is this maniac who eats alone at the White Tower where it costs $500 for a tuna sandwich?'
Things change; swinging London wasn't so swinging after 15 years. I came back to New York in 1975. Freelance is the only thing for me. I've never really had a job but it's still early."
Profile
Renowned illustrator, graphic designer, author and teacher Bob Gill was a founding partner of design agency Fletcher/Forbes/Gill, which went on to become Pentagram, one of the world's largest and best respected design agencies. Gill's clients have included the Beatles, Nestlé, Apple Corps, the Anti-apartheid Movement, Pirelli, CBS, Universal Pictures and the UN. He has written 19 books, including six children's books. At the age of 85 Gill still travels the globe to give lectures to eager pupils and dispense a few time-honed pearls of wisdom about his years in the discipline.
Venue
The Knickerbocker opened in 1977 and chef Clara O'Marde has been in the kitchen since 1985. The classic wood-panelled interior, leather banquettes and black baby grand piano are a long-time neighbourhood draw in Greenwich Village and the place is renowned for its live jazz.
Menu
Main:
New York shell steak with chips and Dijon mustard
To finish:
Warm apple-and-berry pie topped with vanilla ice cream
To drink:
Coffee