Briefing / Milan
Salone del Mobile
Briefing
Every April designers, architects, manufacturers and buyers descend on Milan for the world's premier furniture fair. Some 2,000 exhibitors display their wares at the fairgrounds in Rho while others opt for Fuorisalone, the off-site showrooms dotted across the city. Here are the standouts from this year.
Making a mark
Guadeloupe vases —
BITOSSI CERAMICHE
London-based designer Bethan Laura Wood drew from Bitossi Ceramiche's iconic language for these vases. Like the latter's Rimini Blu collection they feature engraving: Wood was inspired by the stained glass of Mexico City's New Basilica of Our Lady of Guadeloupe.
---
Gallery goer
Bankside armchair —
B&B ITALIA
Jasper Morrison's two-piece Bankside capsule sees the UK designer join the likes of Marcel Wanders and Antonio Citterio in the vaunted B&B Italia stable. It's quite a debut: conceived for London's Tate Modern, the collection comprises a low-slung sofa and this compact armchair, both of which consist of smoked-oak support frames topped with fabric or leather covers.
---
In a good light
Pet Kyoto lamps —
ACDO
Following a craft-lighting series that has seen lamps made in Ethiopia, Chile and Colombia, the latest instalment of Spanish brand Acdo's Pet lamp project is the result of two years spent in Kyoto. Skilfully hidden beneath these handsome woven-bamboo shades are recycled plastic bottle parts that give the lamps their structure.
---
Shelf life
Reticolo shelving unit —
MOLTENI&C
This elegant geometric Reticolo shelving unit, dreamed up by Israeli maestro Ron Gilad, is ideal for compact living. The modular system comes with five or 10 shelves made from Italian walnut – Molteni&C's traditional material of choice – and matching drawers.
---
Cultivated cool
Flowerpot lamp —
&TRADITION
Vernon Panton's Flowerpot lamp, based on semi-circular spheres nesting within one another, has its roots in the late 1960s. This year Copenhagen's &Tradition has enlivened its collection with new colours for the fêted design. Available as a desk or pendant lamp.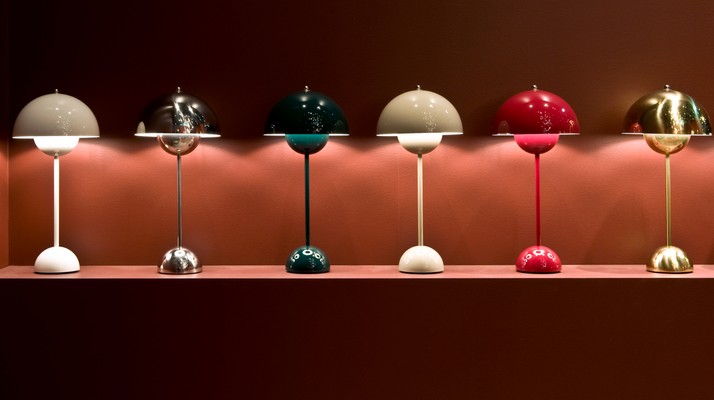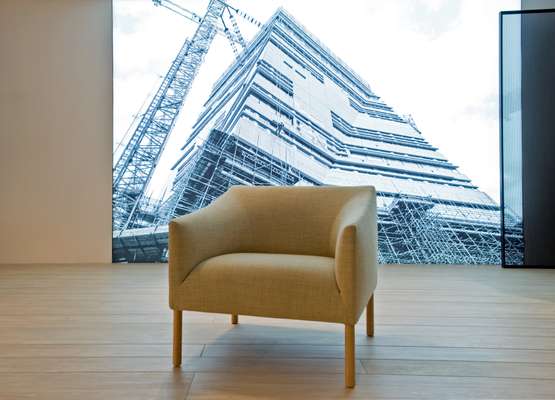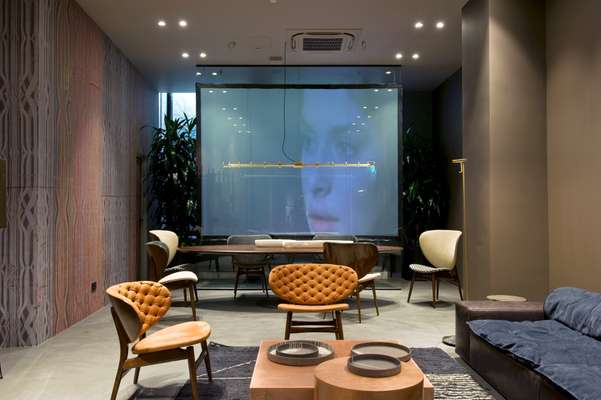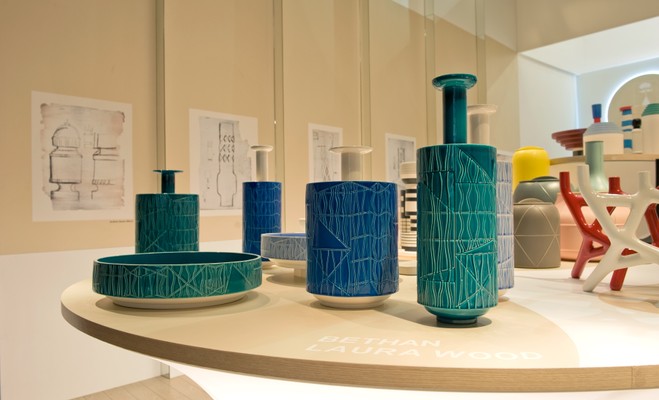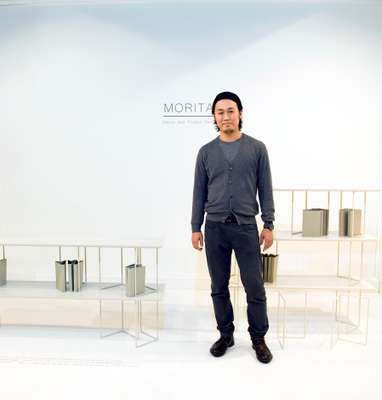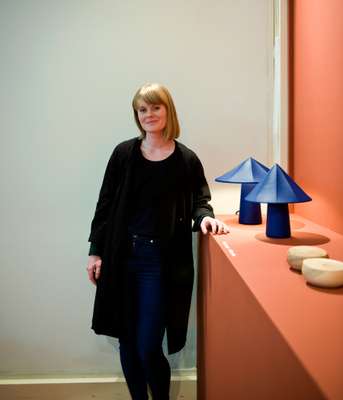 ---
"I mostly work on intuition and start the design process with a fraction of something – it can be a form or material but it doesn't consider function," says Bergen-based designer Stine Aas. "Function is added later; maybe it is the wrong way around."
It may be unconventional but the formula is working wonders for the 27-year-old. The initial seed for her sleek oak Oki chair was the notion of making an object whose form comprises "force [straight lines] in the two front legs in contrast to a soft bend in the back legs," says Aas.
When following a brief she works in the opposite direction – though with equally eye-catching results. Her blue stained-porcelain Ella lamps – her master's project at the Bergen Academy of Art and Design – stemmed from function: the idea of having a "more physical" interaction with a lamp. You twist their pointed shades to turn them on and off.
---
Kasper Nyman and Simo Serpola
Helsinki
Presenting a joint collection – Suola/Salt – at SaloneSatellite made sense for Aalto University alumni Kasper Nyman and Simo Serpola. The pair share an appetite for eye-catching functional products but Nyman specialises in furniture while Serpola focuses on lighting.
"Furniture is for people and I hold ergonomics and function in high value in my design," says Nyman, who marries this functionality with intriguing design details. This is evident at SaloneSatellite in his flat-pack ash Join side tables with ring tabletops and in Obby, a sapphire sofa with twisted steel armrests. Practicality with a touch of flair also defines Serpola's work: flat-pack lamp Pod is a tripod structure with an LED light embedded in one of its legs. "It is a challenge to transform new technology into an approachable form," he says. "I'm searching for a kind of minimalism and timelessness."
---
Materials are at the heart of Hiroyuki Morita's designs. Working as an assistant at the Department of Industrial, Interior and Craft Design at Tokyo's Musashino Art University has given the designer "a lot of opportunities to feel and try many kinds of materials: wood, ceramics, metal, glass and textiles. I have found that each material creates a different atmosphere and has the power to touch people."
Morita's standout offering at SaloneSatellite is a stackable shelving unit made from melamine-faced plywood and punctuated by a distinctive engraved triangular pattern; he also turned Japanese cloth and European beech into laundry baskets. These elegant low-key pieces are the offspring of his back-to-basics approach. "My design method is to continue moving my hands," he says. "I make all my prototypes myself."
---
Q&A
Ron Gilad
Designer
Tel Aviv & Milan
Uncompromisingly original, Ron Gilad makes functional objects that retain a sense of his abstract philosophy. As well as splitting his time between his native Tel Aviv and Milan, Gilad hops between art-led and commercial projects. We talk to him about his work.
Which projects did you present at Salone?
I don't run a large studio – I work alone with no assistant – so I try to take on as few projects as possible. This year I showed a series of mirrors for Cassina, a table for Alias, a handle for Olivari and a library for Molteni&C.
Do you think the role of the designer has changed?
I think we are going down the wrong road: it doesn't make sense to innovate and create a good project in as short a time as one year. The furniture industry is running too fast and trying to follow the fashion industry.
Do you enjoy working with established brands and do you still find time to work on smaller-scale projects?
I'm juggling my time almost 50/50 between the design industry and the art world; I spend a lot of time developing artwork with smaller galleries and balancing the chaos. The day that I feel my hands are tied behind my back will be my last.